Yay! SpongeBob SquarePants and his friends have surfaced from under the sea and will be travelling the world by air to Changi Airport this Christmas.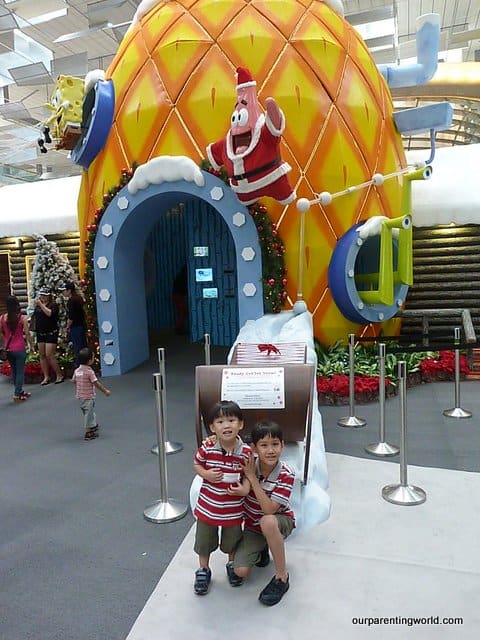 Our Parenting World, Gor Gor and Di Di were delighted to see SpongeBob SquarePants and his friends.
Changi Airport will showcase a wide array of Christmas festivities in addition to featuring the world's most-loved icon, SpongeBob SquarePants and his friends. 
We love SpongeBob SquarePants!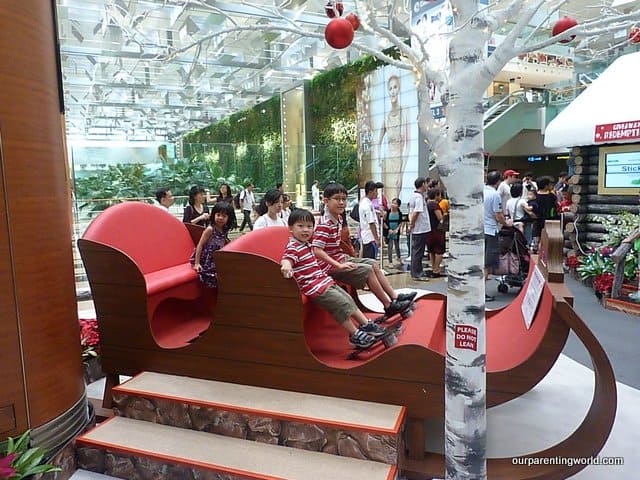 Changi Airport will also be decked in spectacular Christmas displays. We feel like Christmas already!
At the heart of Changi Airport, Terminal 3 amid the Santa Village stands Asia's largest Pineapple House ever created.
What is Pineapple House? It is SpongeBob SquarePants' home in the Nickelodeon series, SpongeBob SquarePants.
Children will be delighted with the multi-sensory, 11-metre tall Pineapple House which will feature SpongeBob's bedroom, a mechanical toy display and the first-ever smoke bubbles display in Singapore.  
Featuring a bouncy playground mimicking SpongeBob's underwater city, the Bikini Bottom, complete with a ball pit, maze and a two-storey high slide that will be the ultimate Christmas event for the little ones.
Gor Gor and Di Di have a fabulous time playing at the Pineapple House and bouncy playground. Children, prepare to have lots of fun!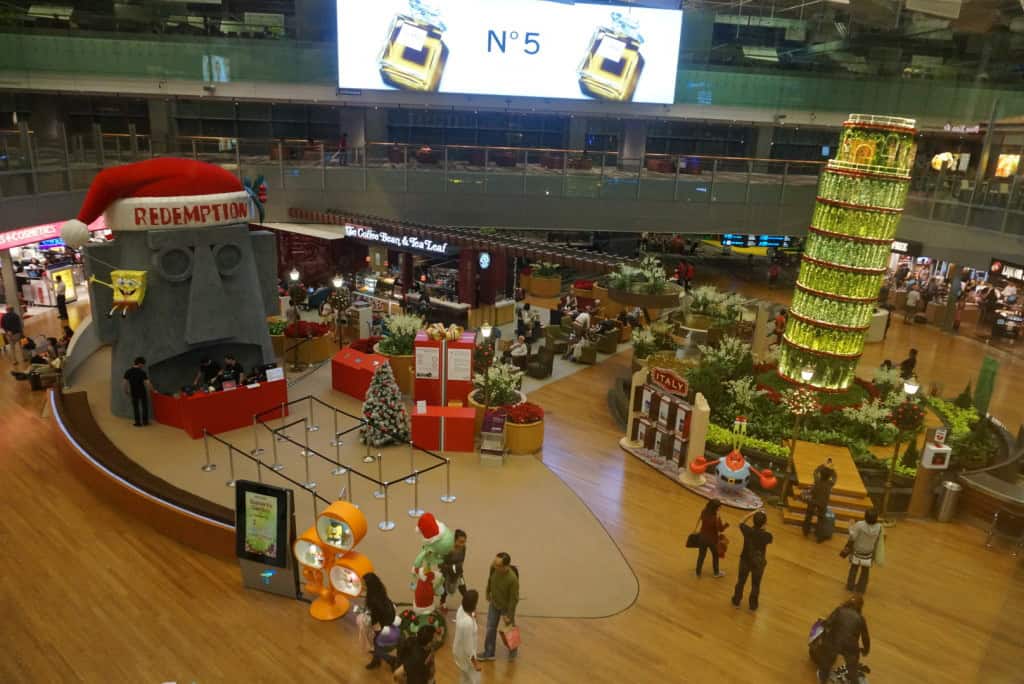 SpongeBob and Friends at T3 Transit Area (Credit – Nickelodeon)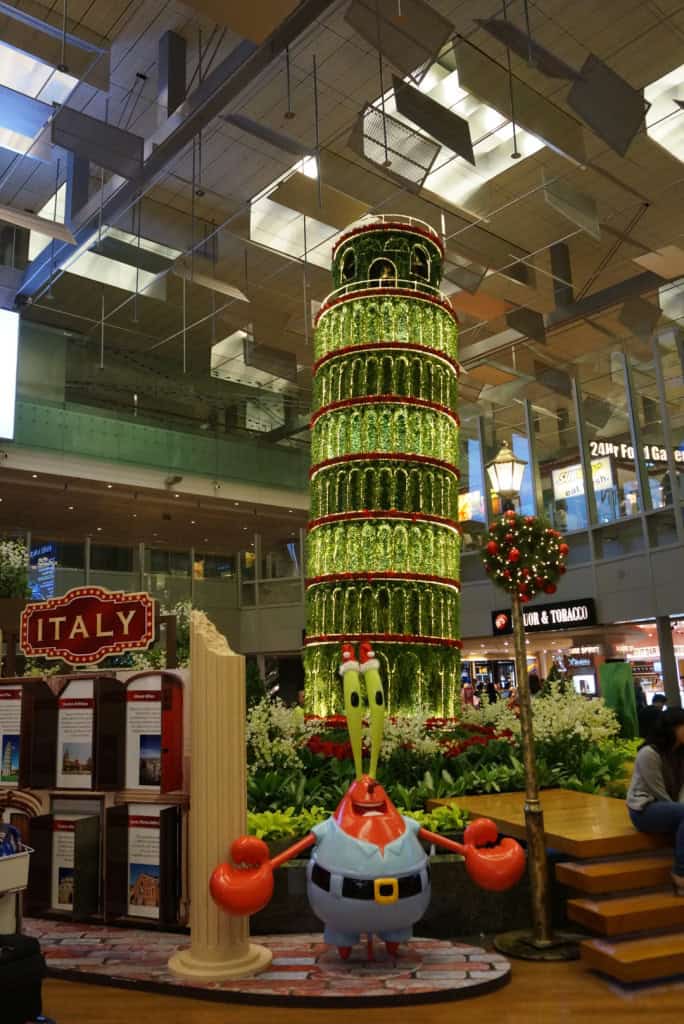 Mr Krabs at Leaning Tower of Pisa at T3 Transit Area 1 (Credit – Nickelodeon)
In addition, Changi Airport visitors and passengers will be awed by stunning landmarks in the form of giant topiaries such as Italy's Colosseum and Leaning Tower of Pisa, Russia's St Basil's Cathedral and Turkey's Trojan Horse at Terminal 3 (T3) Transit Area.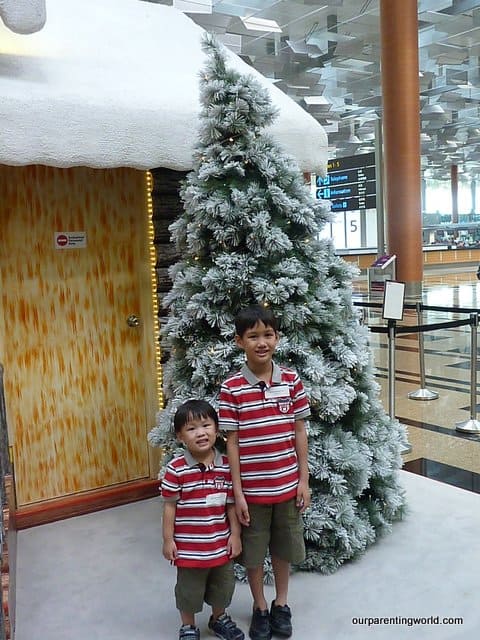 Here, we would like to thank the kind and lovely organisers of Nickelodeon and Changi Airport for inviting us to this fun-filled activities at the airport. We have a good time!
Do come and visit Changi Airport Christmas display and SpongeBob SquarePants and his friends from now till 5 January 2014. Shop at Changi Airport and bring home a SpongeBob SquarePants plush toy. 
Please click HERE for more information.