About Heart Studio, it has art classes from age 3 to 13 onwards.  It believes in providing quality Arts education for all students to gain mastery in making art, to nurture their creative potential and to cultivate a community of artists and art lovers of all ages.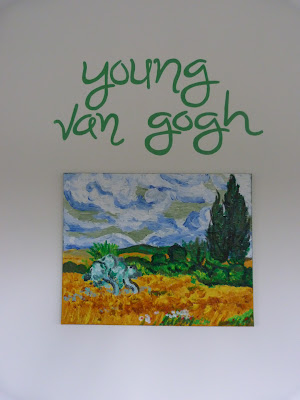 Gor Gor will be joining the young Van Gogh class.
"Hi everyone, this is my class".
"The pictures on the wall are some of the art pieces done by students of young Van Gogh class".
"I am looking forward to my art class and I can't wait to start drawing".
Gor Gor and his classmates working hard on their art pieces.
"Can you guess what am I going to draw?"
"Tada! I have completed my drawing."
"This is my teacher who teaches me and I like to learn drawing from him. Thanks for teaching me!"
Mummy and Daddy are very impressed with my art work and they have proudly displayed my art pieces at home. They are very happy with the drawings done by me and thanks to Heart Studio!
Heart Studio LLP
101 Soo Chow Walk Singapore 575385
Tel: (65) 6554 7563
Fax: (65) 6554 7562
Email: 

[email protected]


www.heartstudiosg.com

Heart Studio is pleased to offer a 10% discount to all our readers, please quote HSTSMB7 when you sign up for its art classes.