Mummy always like to keep the house clean. Like most mothers, she has to juggle with work, family and other commitments, it is good to be able to find products that not only help to keep the house clean and also help busy mothers to save time.
She was delighted when she was given 3M Scotch-Brite Home Cleaning Products, thanks to U Family! Immediately, Mummy went to try out the products and see how effective they are in cleaning.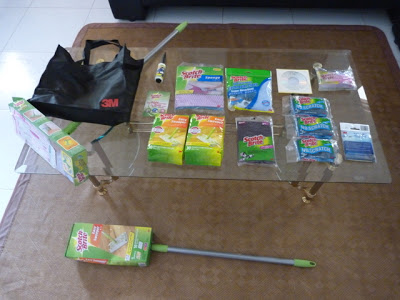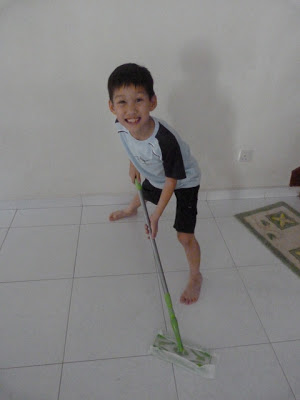 Scotch-Brite® Disposable Paper Wiper Mop
Some mummies ask my mummy how is the new Wiper Mop from 3M, is it good? About the mop, it is made of special weave of electrostatic sheets that will attract and hold dust, dirt, hair insides the fibers so that it won't fall out once it picks up the dirt. The handle is made high quality premium steel handle that is sturdy and durable. It also comes with Paper Wiper Dry Refill (30s).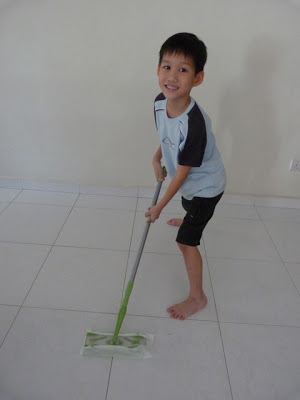 I have tried it, this mop does live up to its expectation and it cleans well. It is so easy to use even I know how to use it.