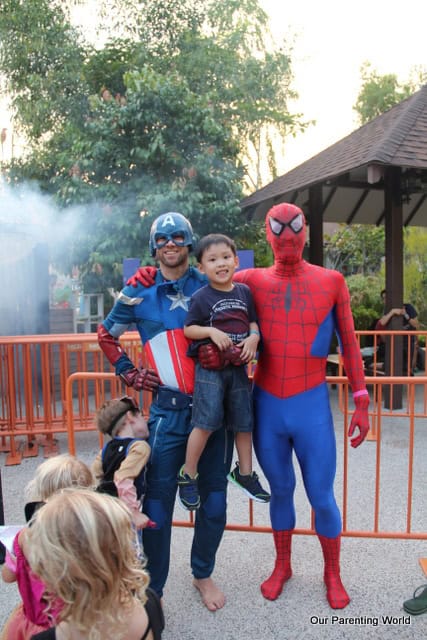 Our Parenting World, Gor Gor and Di Di continued our next mission to look for Halloween fun activities in Singapore suitable for children and the whole family. Singapore is never boring especially at Sentosa The State of Fun where Fun is never far.
At Sentosa, there is another Halloween theme only for the adults at Sentosa Spooktacular, please click HERE to read about it.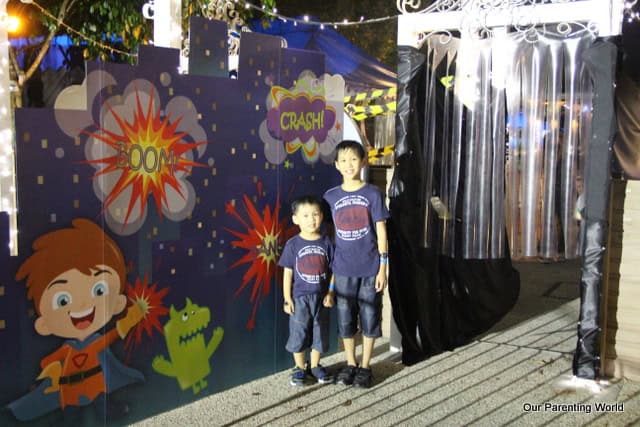 This Halloween, Port of The Lost Wonder at Sentosa is calling out to all heroes and heroines to come and gather at its venue.
Oh no! The Port has been invaded by monsters, after a mad scientist's experiment went terribly wrong. Calling the fearless and adventurous super heroes and heroines, you are needed to help defend the Port from nasty monsters.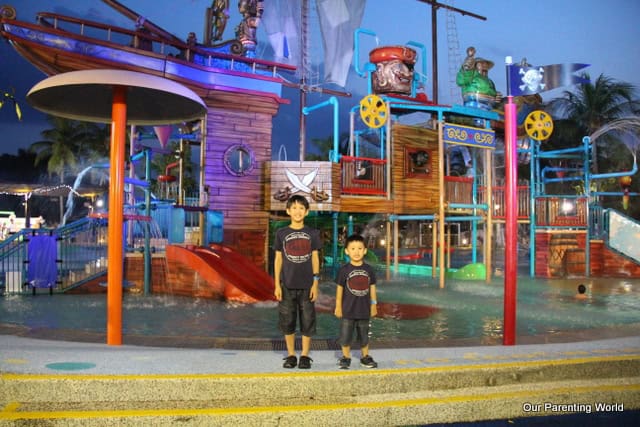 Superheroes Gor Gor and Di Di heard the call for help and went to The Port to join the battle against the monsters.

In order to fight against the monsters and drive them out of The Port, all superheroes are required to complete a series of missions. Upon completion, you will also get to receive a mystery gift!
At Tricky Maze, Gor Gor and Di Di will have to manoeuvre their way through obstacles like spider webs and fight the hidden monsters lurking with various types of powerful weapons. 
At Slime Fight, activate your slime power and shoot the monsters to prevent more monsters from coming into The Port.
At Monsters Range, superheroes Gor Gor and Di Di undergoing training to perfect their shooting skills.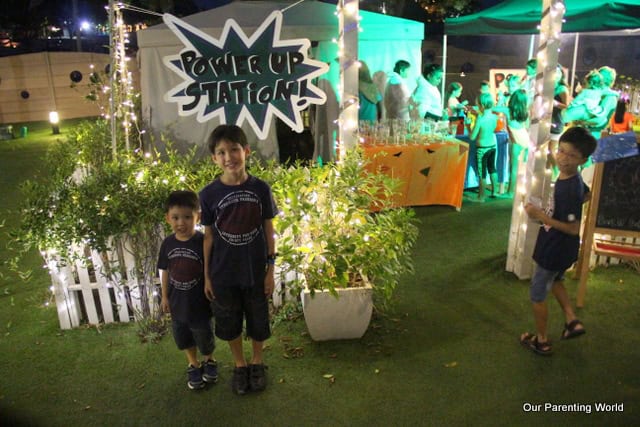 Gor Gor and Di Di move over to the power up station and recharge their superpower at the station with tasty drinks. 
Feeling hungry? Superheroes can fill their stomach and satisfy their sweet tooth with Cotton Candy.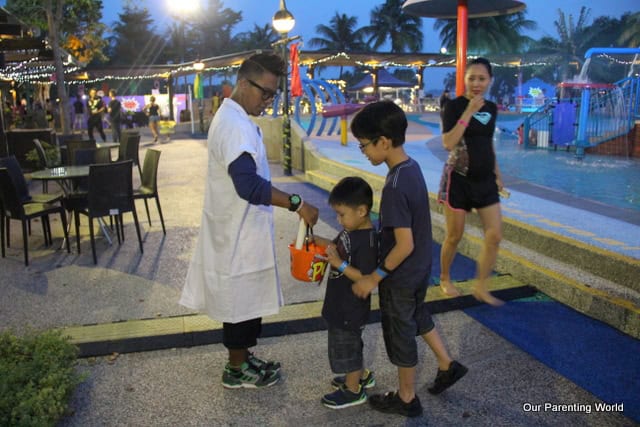 Superheroes are most welcome at The Port and tricks or treats are freely given to them. 
Superheroes in need of a makeover, can head down to get a Glitter Tattoo and Face Painting.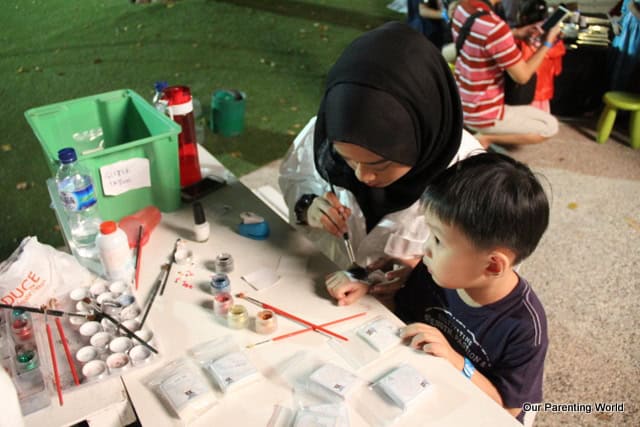 "I am getting my superhero tattoo done."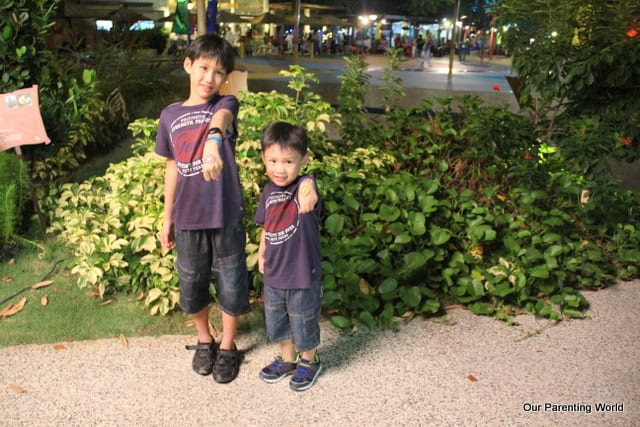 "We have our tattoos done and we are all ready to fight the monsters with our new superhero logos."
Its our maiden fight against the monsters at The Port as new superheroes, let's take photos to commemorate our unforgettable adventures!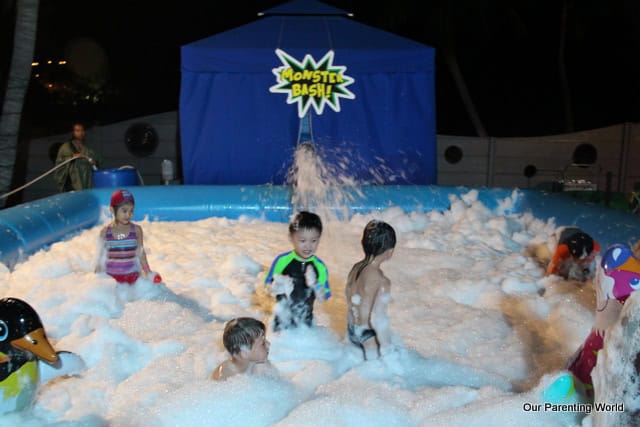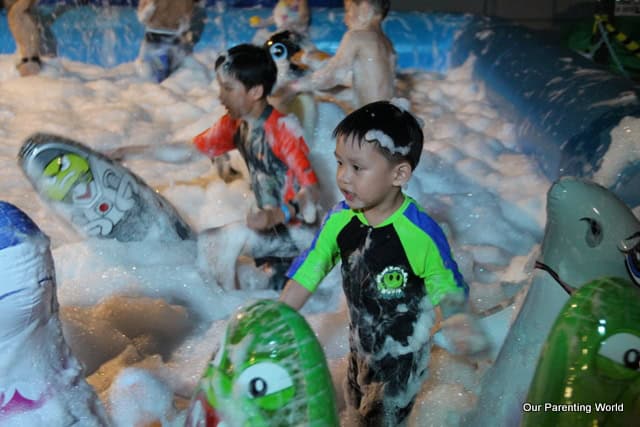 Look! The inflatable monsters are all at the bubble party at Monster Bash! Let's fight them ….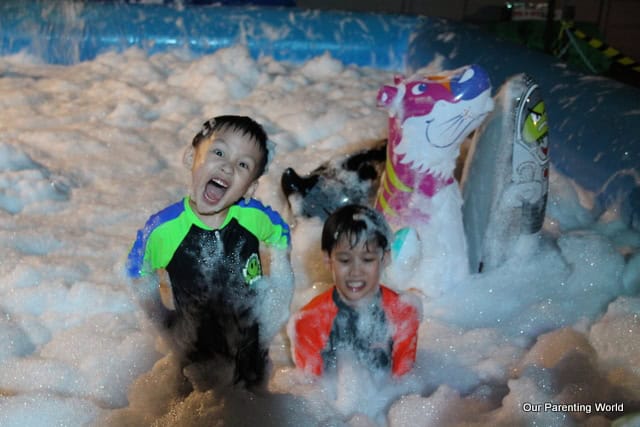 "I am not afraid of the monsters and together with Gor Gor, we will defend The Port!" said Superhero, Di Di.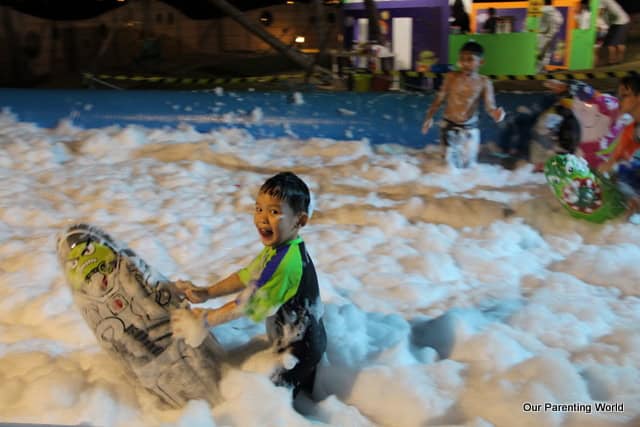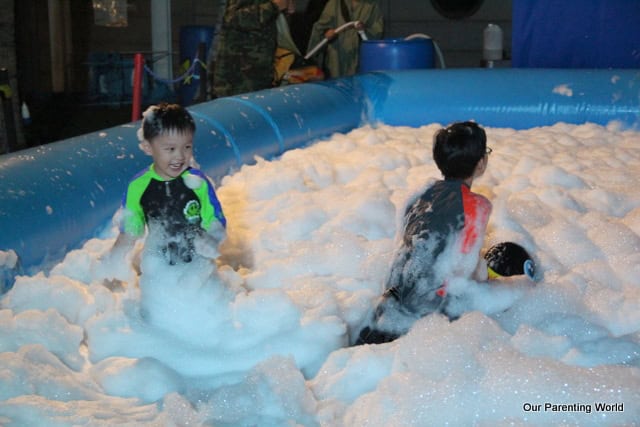 Superheroes, Gor Gor and Di Di having a splashing good time at the bubble party.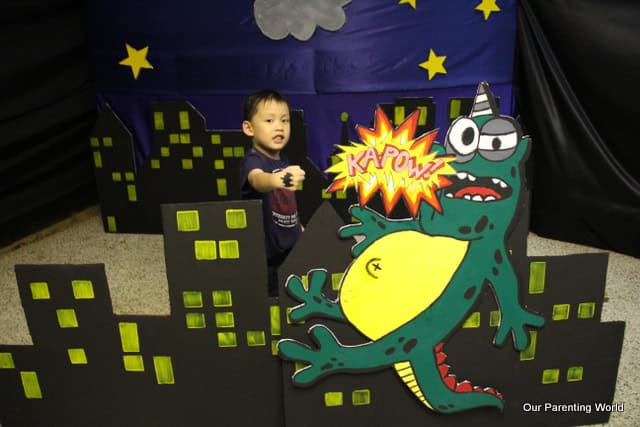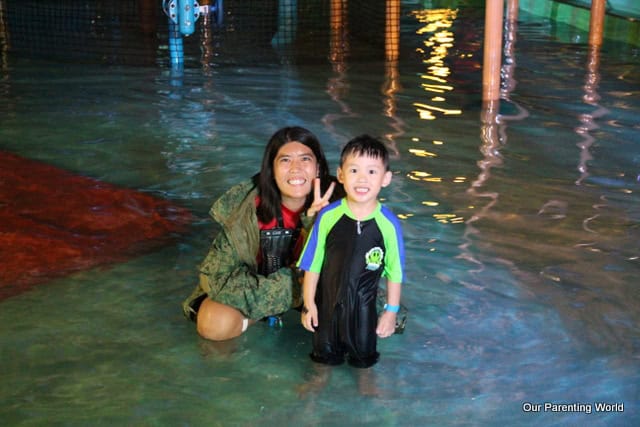 After battling with the monsters, Superhero Di Di and his friends celebrated their victories!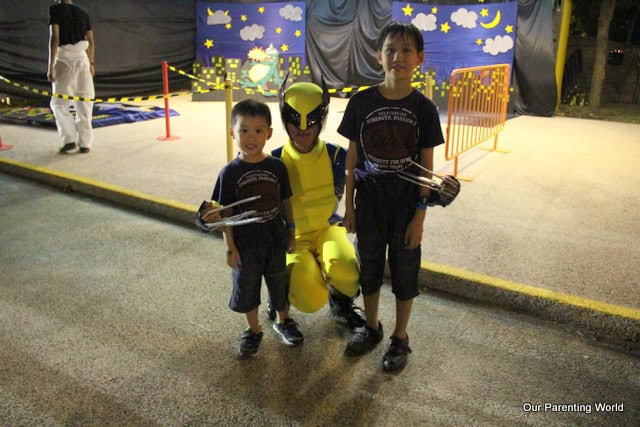 Our Superhero comrade, Wolverine and his powerful claws. There are so many fun filled activities suitable for the whole family at Port of The Lost Wonder to celebrate Halloween. Our Parenting World, Gor Gor and Di Di would like to thank the organisers and Port of The Lost Wonder for having us. It is a fabulous place to spend our Halloween. 
Gor Gor and Di Di rushed to The Port to fight against the monsters and forgot to bring along their superheroes suits so remember to come dressed as a superhero or family of heroes to win attractive prizes worth $3,000, including resort stays and electronic devices! 
Please note that the water pirate ship will be closed at 4pm in preparation for Spooky Junior in the night and will be turned back on at 9.30pm, do bring along a change of clothes.
Additional Information:
Date – 25 October and 1 November 2014
Time – 6.30pm to 10.00pm
Venue – The Port of Lost Wonder
Early bird Child at S$35 (early bird ticket sales end on 19 October).
Standard child at S$39.90 (Port of Lost Wonder members enjoy 25% off ticket prices.
Limited to 4 standard tickets only)
Adult admission at S$10
Please click HERE for more information. 
********
Read about our next Halloween Activities for Children 2014 where Gor Gor and Di Di embarked on the mission to find children friendly Halloween activities. Next Halloween venue at KidsSTOPTM . Please click HERE to read about it.