Thinking of where to bring your kids to have a fun-filled Halloween time together? 
This Halloween, families can look forward to embark on a spooky fun night adventure and unravel the truth behind a mysterious explosion at SpookyTown's annual carnival.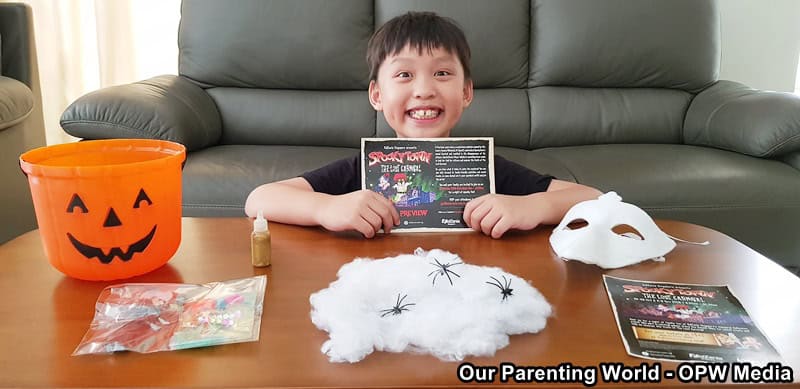 We have earlier announced that KidZania Singapore will be having its inaugural Halloween Event, SpookyTown: The Lost Carnival and are so excited to finally visit it recently for its media preview. Thanks to town citizens for visiting us at our home too!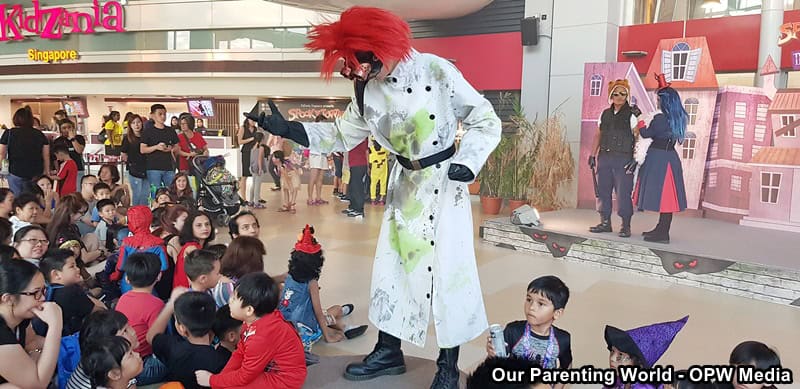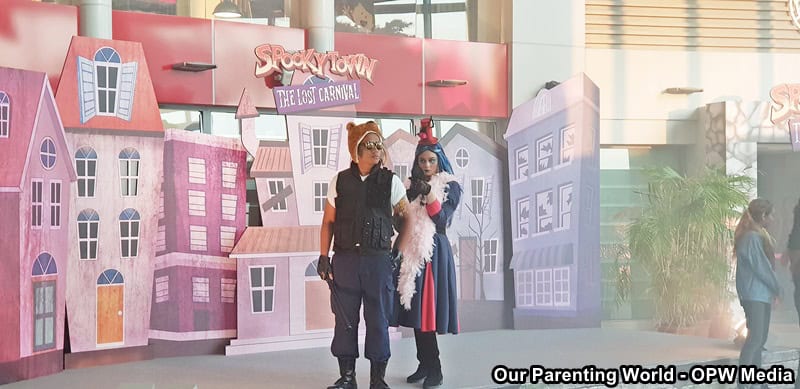 From 26 October to 6 November, eight select nights, kids and parents can look forward to an evening of spooks and thrills with family-friendly games and fun ranging from a haunted house, Halloween parades, story-telling sessions, trick-or-treats and more at the internationally award-winning edutainment theme park, KidZania Singapore.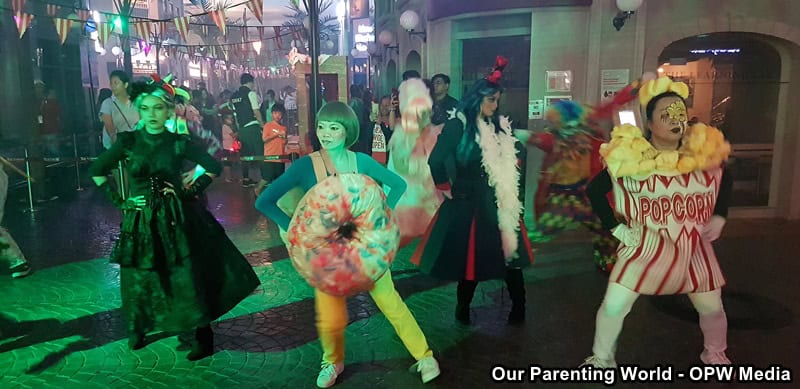 Find out what happened in SpookyTown, the whole KidZania's city has been transformed into an abandoned town!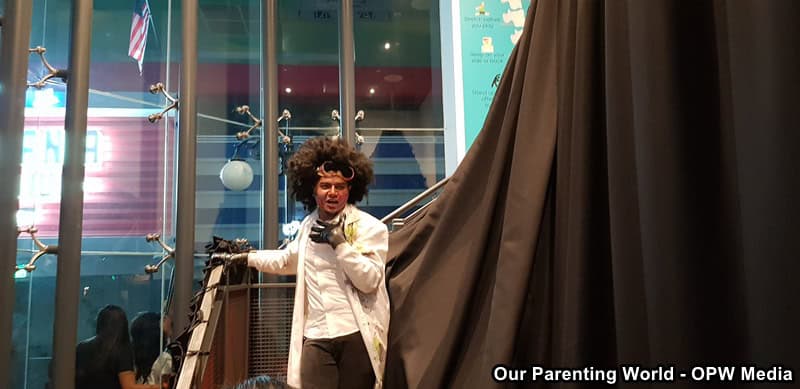 SpookyTown follows the years since a mysterious explosion caused by the town's famous alchemist Dr. SpookZ that took place at the town's annual carnival. After the explosion, most of the town citizens disappeared, except for SpookyTown's Mayor Fabiola. To uncover the truth of the town citizens' disappearance, Mayor Fabiola is recruiting brave souls to help solve the mystery of The Lost Carnival, to bring the lost citizens back, and restore fun, peace and happiness to SpookyTown.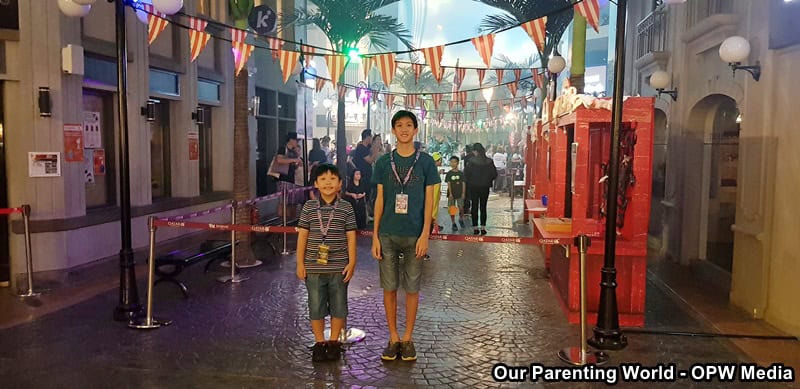 It will be a night of SpookZ and Thrills for everyone as kids and parents, set out on a mission to discover the truth of The Lost Carnival, help find the citizens, and enjoy a host of fun-filled activities throughout town.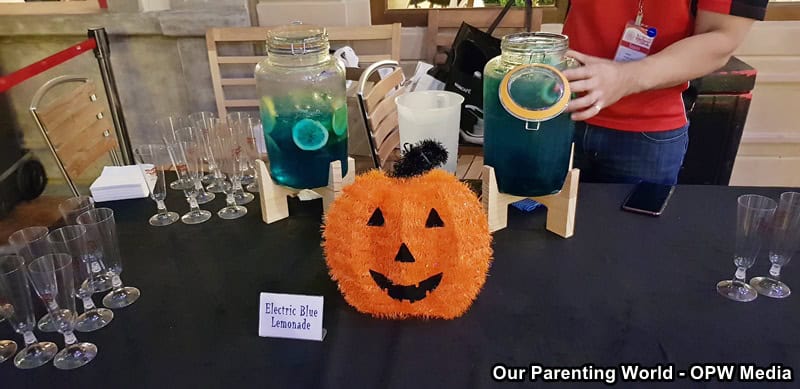 Free Electric Blue Lemonade available for all to enjoy!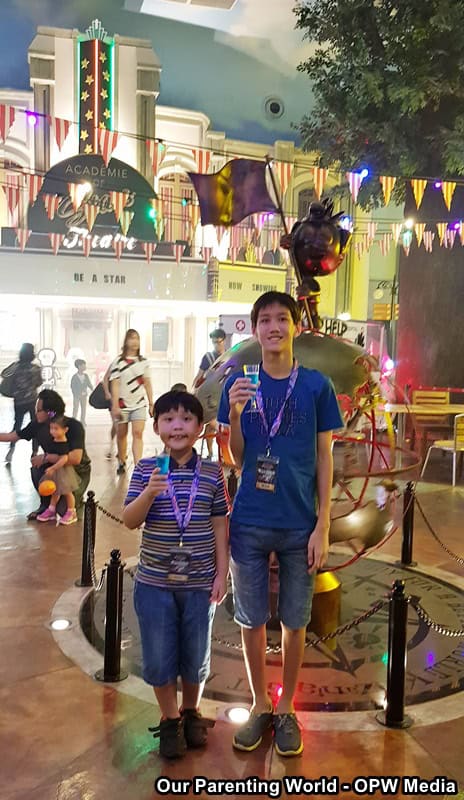 Cheers and enjoy your Electric Blue Lemonade while uncovering the mystery at SpookyTown! 
SpookyTown event highlights include:
Carnival Games along the City Streets
Take part in carnival games for both parents and the little ones.
Forgotten Garden at the Fashion Boutique
Venture into the Forgotten Garden to help reverse the curse that has befallen SpookyTown's resident farmer.
Height of Fright at the Mountaineering School
Only for the brave ones! Scale the Height of Fright by completing various obstacles above the city streets. Brave heroes who make it through the obstacle course will get to collect treats.
House of Antiques at the Kindergarten
Take a breather and keep the little ones engaged with balloon sculptures at the Safe Zone.
Party Zone (Meet-and-Greet) at the Driving Streets
Join the party and groove to the beat with the citizens of SpookyTown during their meet-and-greet session.
SpookZ Alley (Trick-or-Treat) at the Shopping Alley
What's Halloween without trick-or-treat? Oust your way through riddles and games to collect candies.
SpookZ Crafts at the Gallery Level with MuzArt
Get creative and DIY spooktacular crafts.
SpookZ' Lab (Storytelling) at the Chiropractic Clinic
Learn all about Dr. SpookZ and his achievements from his assistant at his very own SpookZ' Lab.
Theatre Shows by Académie of Stars
Head to the Theatre and enjoy a short film titled "PrankStar", where kids play tricks on each other, but they start hearing unexplainable voices from nowhere – who can it be? Or catch the talent academy's protégés performing "A Thriller Kind of Show", a song and dance item that will make you shudder in rhythm!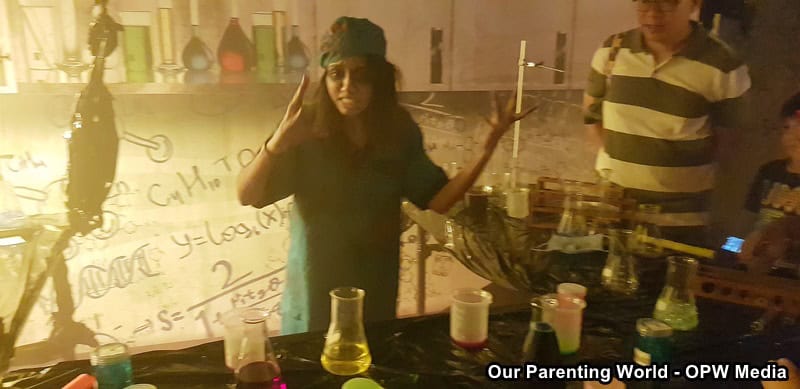 The Rehabilitation Centre (Haunted House) at the Stadium
A make-shift centre set up for citizens who were affected by the explosion. Brave heroes are needed to assist and comfort the citizens.
The Lost Townsfolk (Storytelling) at the Climbing Building
Find out what transpired during the fateful explosion from a citizen of SpookyTown.
Come dressed up and the families decked out in their spookiest best will stand a chance to be spotted for the Best Dressed Awards. Attractive prizes will be given out to the Best Dressed Family each night!
Mr Leong Yue Weng, KidZania Singapore's General Manager shared that "This is the first time KidZania Singapore is organising our own Halloween event. Halloween has been known as a scary affair, with most of the night activities more suited for teens and adults. As one of the leading edutainment for families in Singapore, we wanted to create a safe yet fun night for families to be able to enjoy and bond. We have therefore curated an original storyline based on a series of mysterious events surrounding SpookyTown, where kids are free to roam the streets during nightfall, do trick or treating, dress up and just have fun. Kids and parents, the fate of SpookyTown: The Lost Carnival is now in your hands, and I am confident you can help to solve this mystery!" 
Yes, we fully agreed and we had so much fun solving the mystery at SpookyTown! We look forward to attend KidZania Singapore Halloween event next year!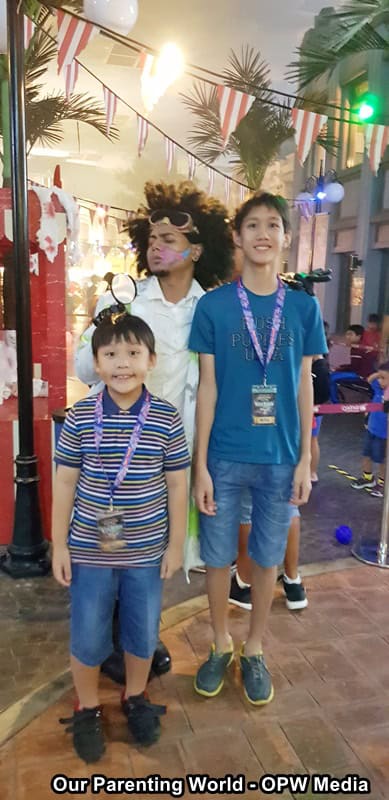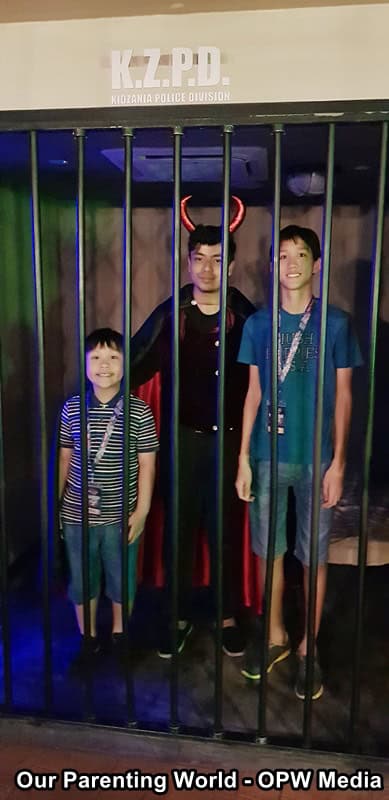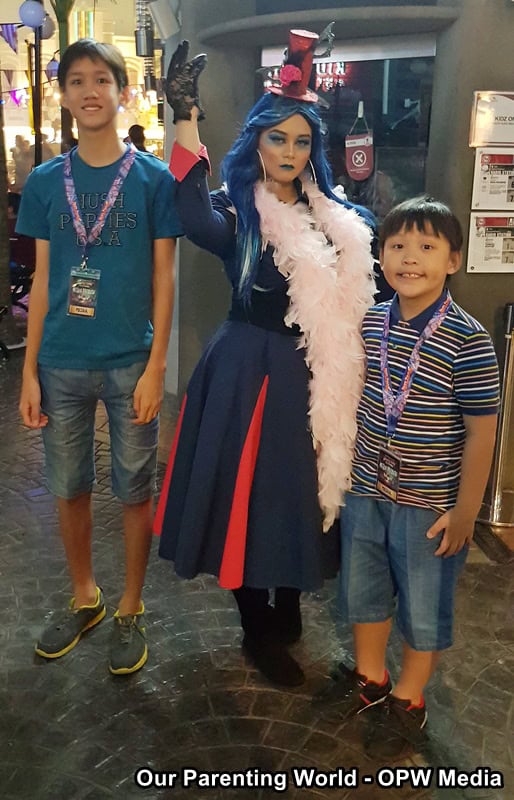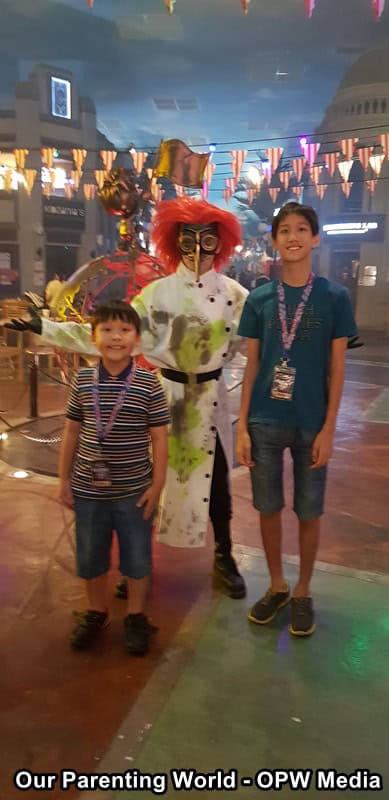 Not forgetting to take pictures with the Halloween characters at KidZania! Hurry, bring your kids to SpookyTown: The Lost Carnival soon before it ends on 6 November!
We enjoyed ourselves so much at SpookyTown that we will be visiting KidZania SpookyTown with our families again! 
SpookyTown: The Lost Carnival
Event Dates:
Friday to Sunday, 26 to 28 October 2018
Friday to Tuesday, 2 to 6 November 2018
Time:
6.30pm – 10.30pm
Venue:
KidZania Singapore, Palawan Kidz City
31 Beach View, #01-01/02, Singapore 098008
Ticket prices:
(per Kid aged 3 and above, Adult or Senior Citizen)
Each ticket holder will be entitled to one free welcome drink from Bon Café and up to six complimentary gameplay at any carnival game stall.
For more information on SpookyTown: The Lost Carnival, like and follow facebook.com/SpookyTownSG. For more information on KidZania Singapore and updates on its latest events and activities, please check out www.kidzania.com.sg and facebook.com/KidZaniaSingapore.