Media Invite: Spurbox, a funcentric learning environment for kids! 
Our Parenting World team is delighted to visit Spurbox located at POMO Shopping Mall #05-01/02 (Inside Little Arts Academy) to have an afternoon of fun making Cocoa logcake for Christmas!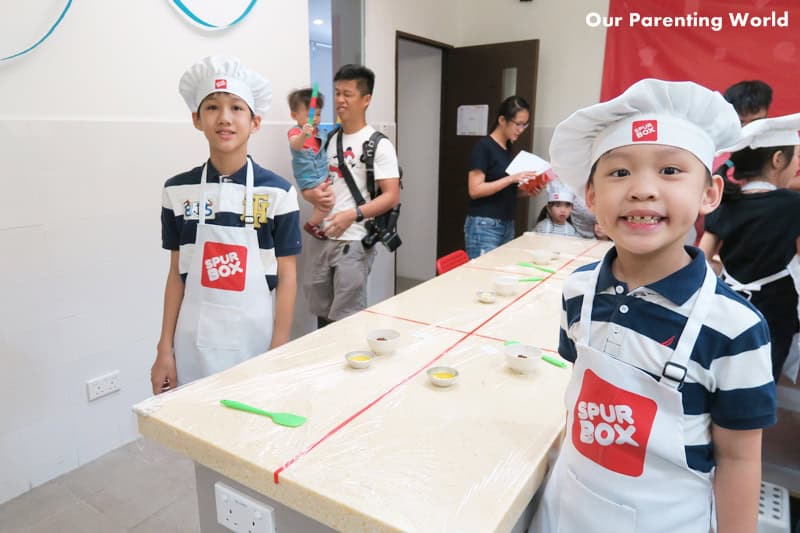 Spurbox offers a variety of well-rounded enrichment activities like bento-making, baking activities and many more to encourage kids to have real fun in participating in its educational classes.
Kids can have fun learning through hands-on, creative play and the activities include storytelling using puppetry to engage kids and to encourage increased information retention.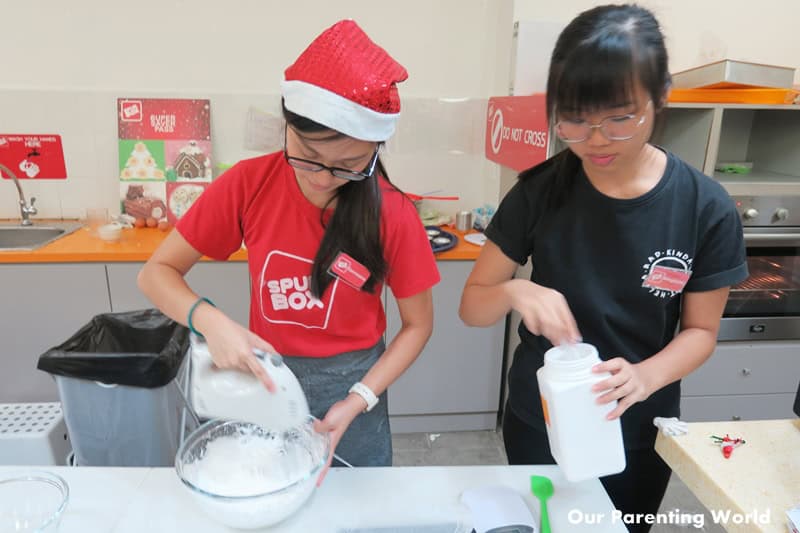 In our Cocoa logcake class, Spurbox's instructor demonstrated to us step by step on how to make the logcake. After the demonstration and instruction are completed, we will then proceed to our table to start working on our logcake.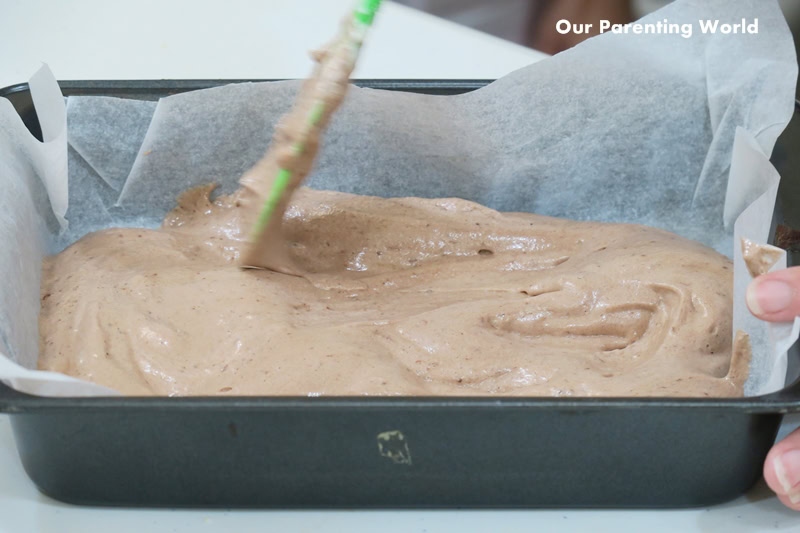 1) Batter Making: Make a creamy paste by mixing ingredients like flour, sugar, cocoa powder, egg mixture, corn oil etc. After that, spread the paste evenly into the cake pan using a spatula and bring the cake pan to the oven to bake.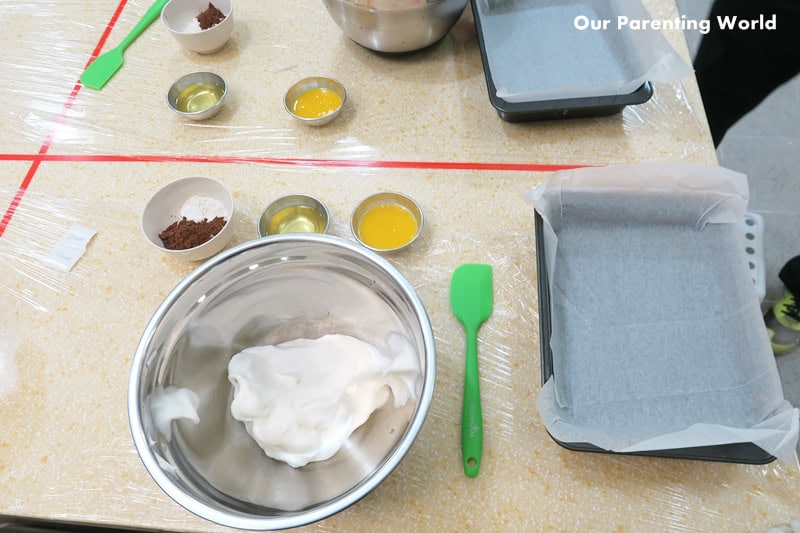 All the ingredients have been laid on the table and the kids can't wait to get hands-on to make their very own logcake. 
I am working on making my yummy logcake, stirring all the mixture into a creamy paste.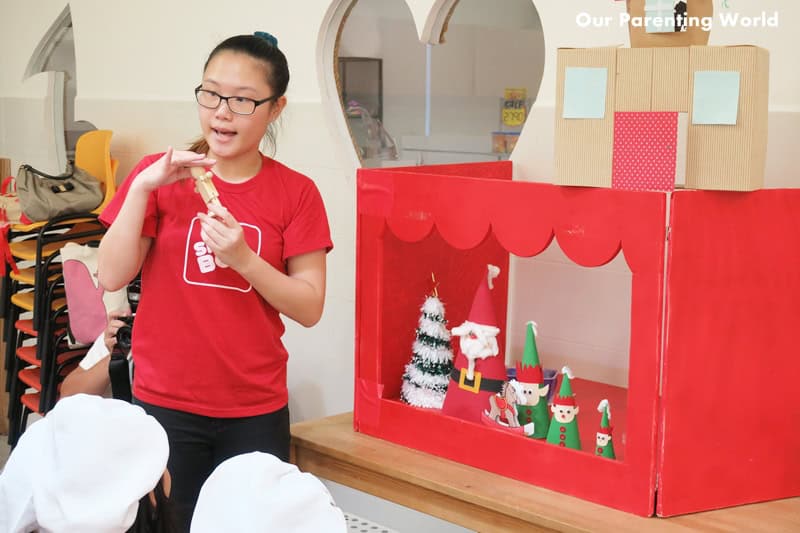 2) Story time: While waiting for the logcake to be baked, no time is wasted, the Spurbox's instructor will engage the kids with storytelling using puppetry.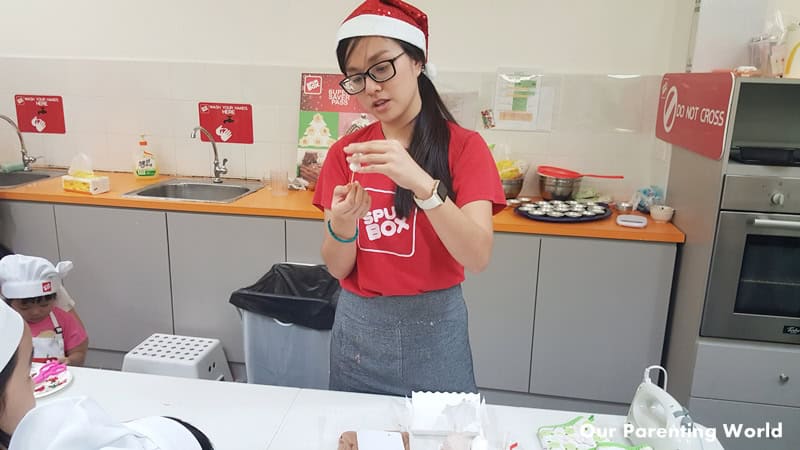 3) Crafting: Now comes the interesting part, we are taught how to make a snowman to decorate our logcake with Christmas theme and a little elf keychain!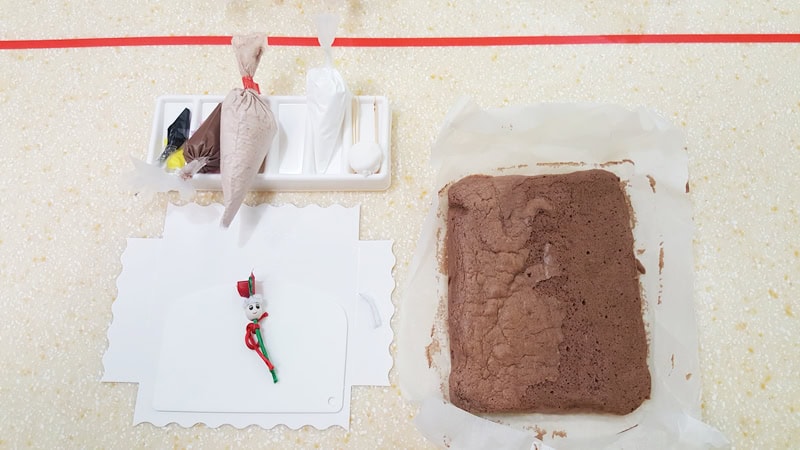 All the ingredients have been laid out nicely on the table for us and we proceed to work on the crafts.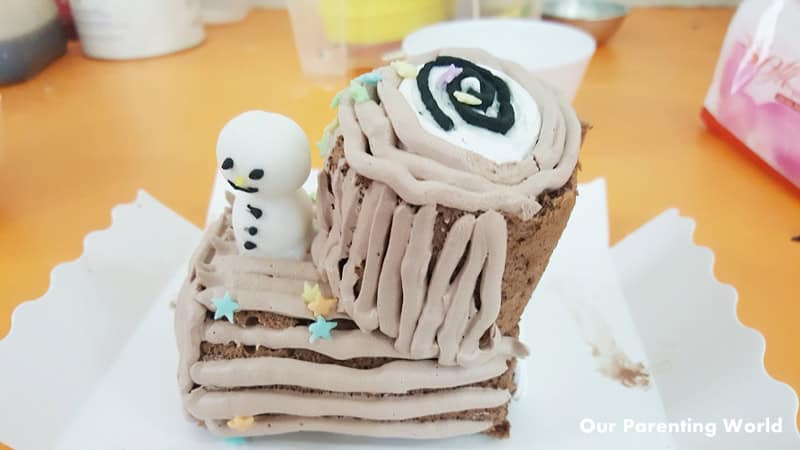 4) Assembling: After rolling the pastry into the shape of a log, kids have fun assembling the pastry blocks into a logcake and decorating their logcake using different colour creams to create a visual effect of a tree bark. Add on the snowman that they have made earlier, sprinkled some stars and that's it, you have your very own logcake for Christmas! 
Cocoa LogCake
Total class time is 90 minutes.
Recommended for children 2 – 12 years old. Children below 7 should be accompanied by an adult. 1 accompanying adult is allowed per child. Accompanying parent do not require additional ticket. All materials are provided.
Spurbox classes are catered to children between 3-12 years old. Kids will have an enjoyable time learning and participating in the class activity. It is great for parents and kids to bond over a fun and meaningful session.
At Spurbox, it aims to inspire authentic learning via fun and non-restrictive environments, and it is passionately committed to empowering children with creative and critical skills and spurring an appetite for real learning.
To check out Spurbox's coming programmes, please click HERE.
Spurbox
Pomo Shopping Center, #05-01 (Inside little Arts Academy)
PoMo shopping center is located near Dhoby Ghaut MRT. 
HP: 65 9741 2300