This Christmas season, diners can look forward to new dishes from around the world including a Mediterranean Mojo Turkey & Matcha Bread Pudding with Red bean by Stamford Catering! 
Preparing for a Christmas feast is now made much easier and stress-free with Stamford Catering, the festive menu is specially curated by a team of experienced chef, has a selection of celebratory sets fit all gathering sizes and celebrations. Stamford Catering, your friendly party partner caters for all party needs and budgets, offers 3 mini feasts, 3 mini party sets, 3 mini gathering sets, 4 bento boxes, 4 bundles and 23 sides dishes for you to choose from.
Mr Vincent Tan, Managing Director of Select Group shared that "With 30 years of catering experience in Singapore, we understand the needs of customers to tailor our menu for family or workplace of different sizes and budgets. Loyal and new customers can look forward to new menu creations that we introduce every year to delight their tastebuds."
Christmas Bundle Deals
Save time and money with bundle deals that consist of must-try items from the selection of side dishes. Each of the four bundles consists of four to five dishes and come in three prices at $108+, $188+ and $238+. For hosts who wish to have an impressive show-stopping spread at the dinner table, the $238+ menu include highlights such as Mediterranean Mojo Turkey with Tzatziki Sauce and Herb Salmon Wellington with Fennel Cream Sauce.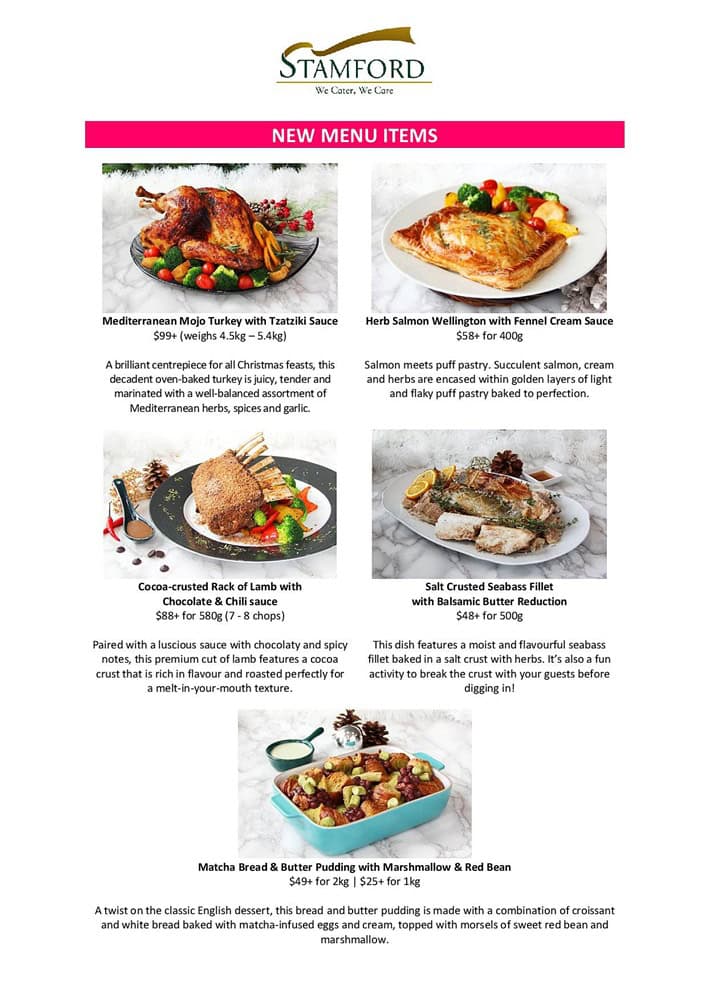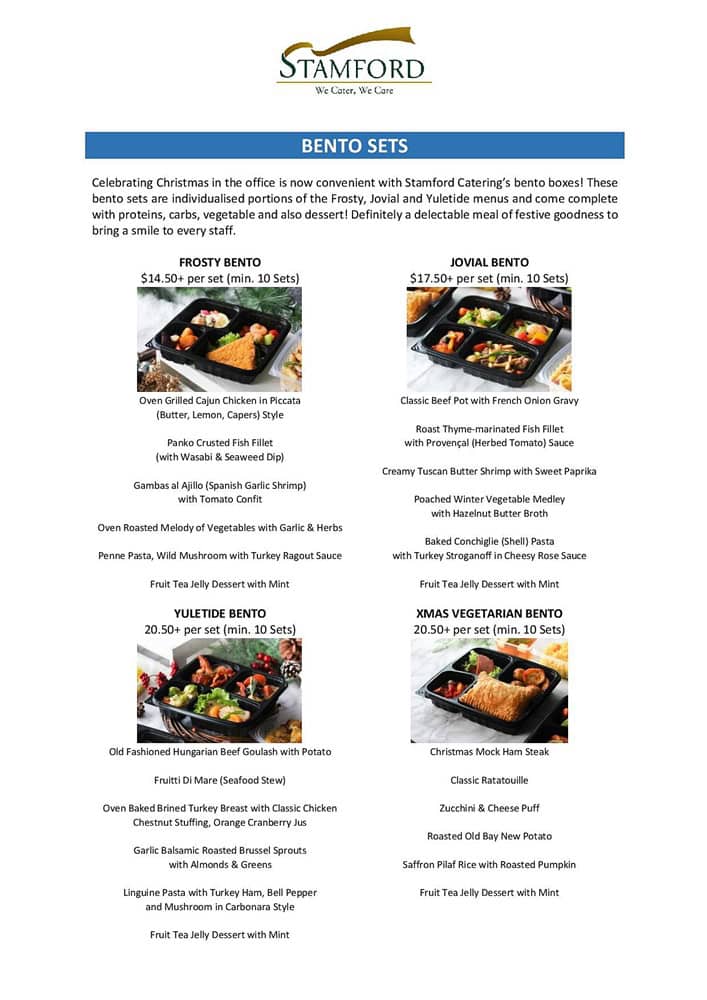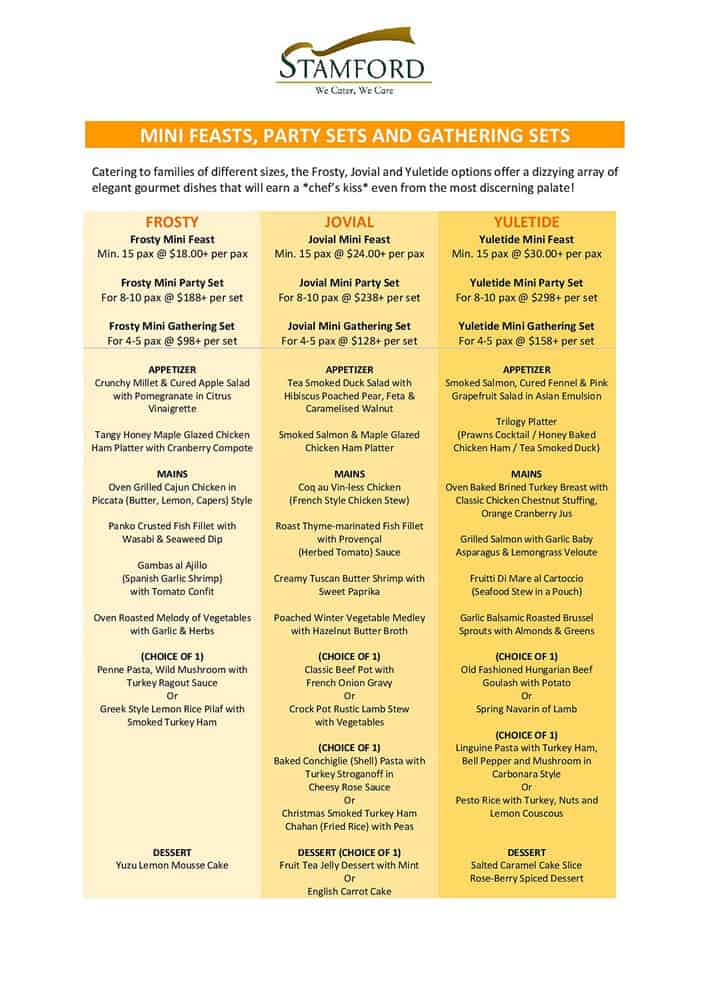 All images credit to Stamford Catering
Stamford Catering's 2021 Christmas menu is available for online order at www.stamfordcs.com.sg, or you may contact their sales consultants at 6852 3338 or [email protected] to order and for more details.