This year, the popular Standard Chartered Singapore Marathon 2018 Kids Dash was held at Universal Studios Singapore at Resorts World Sentosa which made this run even more special and memorable for kids. The whole Universal Studios Singapore (USS) is beautifully decorated for the Christmas season. This is a happy place to be at, the kids are really excited and have been waiting for this day to arrive!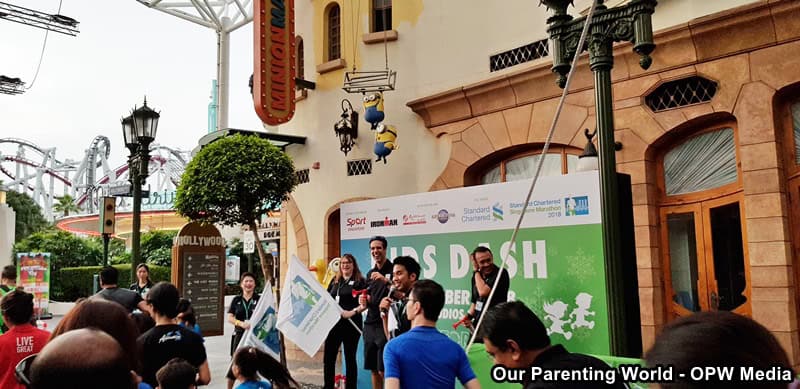 Our kids woke up at 5+ am early in the morning to get ready for the run. We were already at Universal Studios Singapore at 6+ am and the whole place was already crowded with excited parents and kids waiting to start the run at 7am.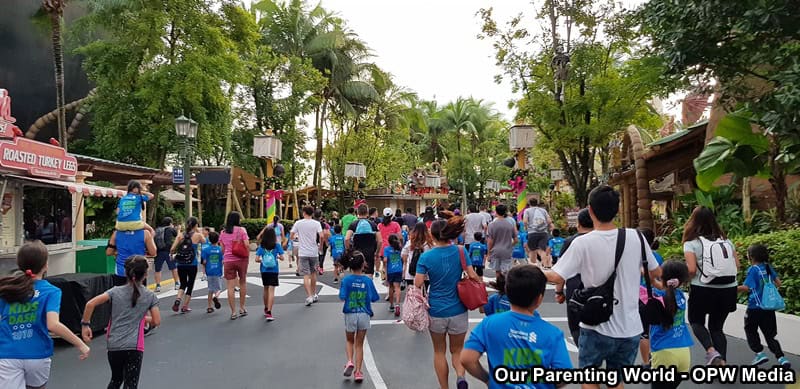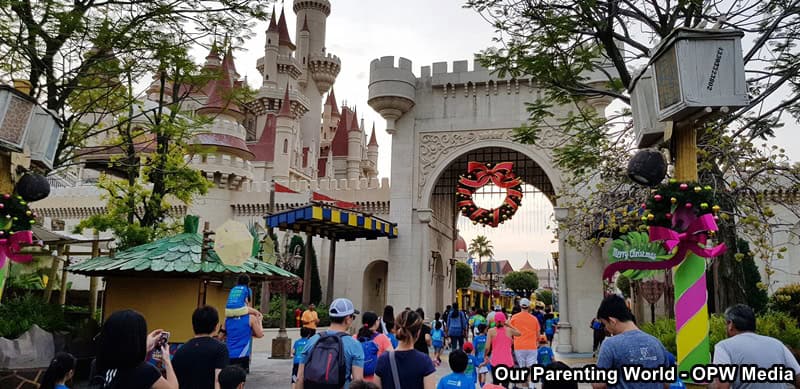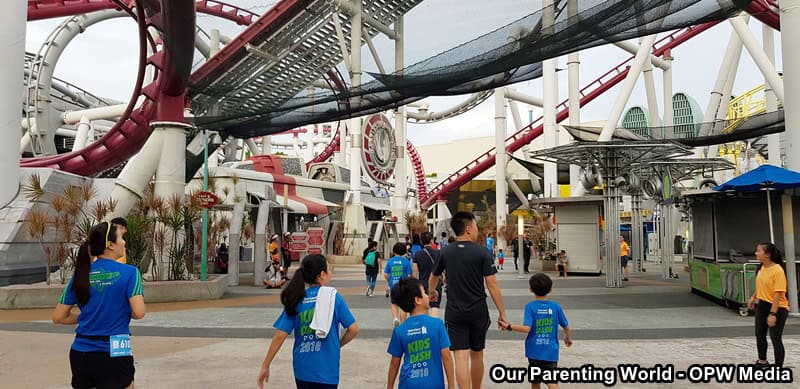 This is a non-competitive run with a distance of 600m featuring an all-new route filled with fun and excitement as participants whizzed past different zones, from the fairytale wonderland of Far Far Away featuring Shrek and Princess Fiona's castle to the lush jungles of Lost World.
This year, Standard Chartered Singapore Marathon 2018 Kids Dash consisted of two packages starting at $35 for individual participants, and $100 for race entry and USS adult ticket. All participants have to leave USS by 9:30am after completing the run. For participants who wished to come back to USS to enjoy the thrilling rides and its Christmas activities after the run could select the special bundle at $100 which included tickets for one adult and one child, a Kids Dash run package, theme park admission as well as dining and shopping vouchers. To find out more, please visit https://singaporemarathon.com/kids-dash/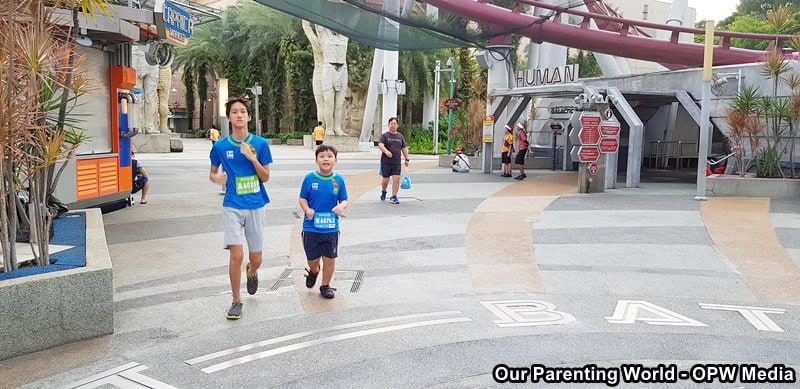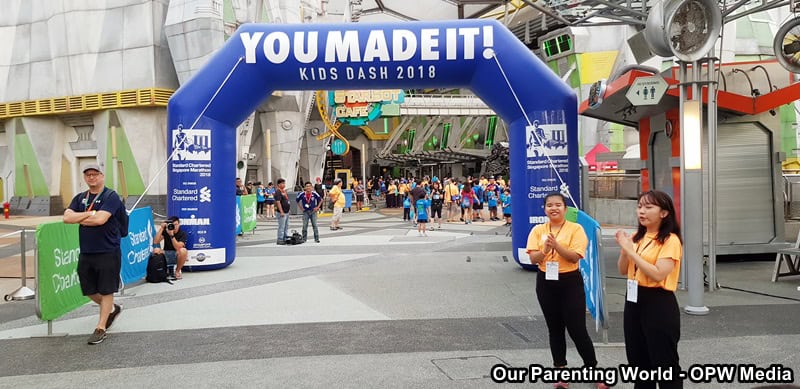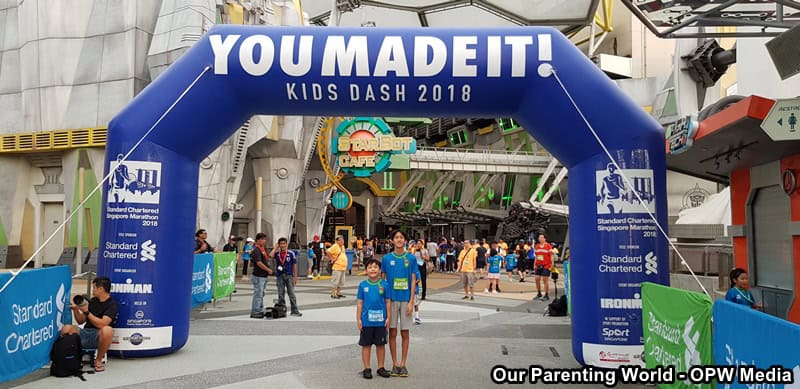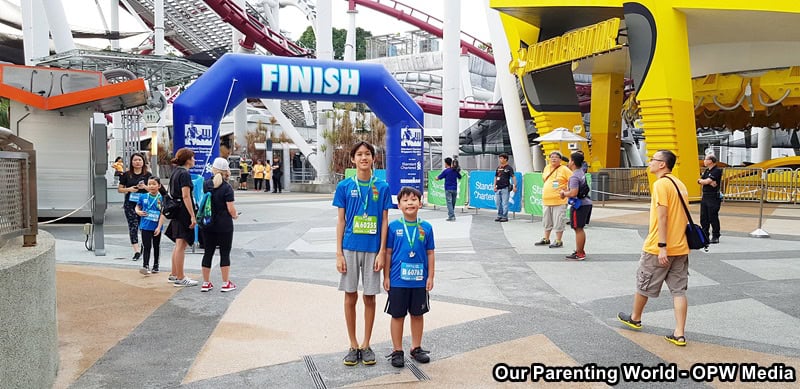 It had been a fun and enjoyable run for the kids! Having to run along the attractions within USS is definitely an unforgettable experience for them.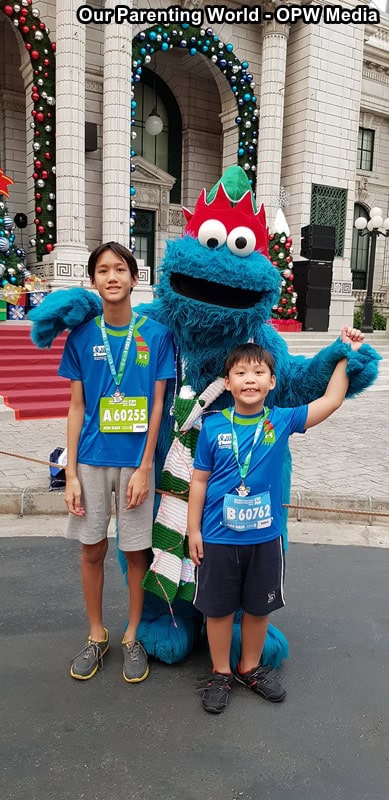 After the run, what a surprise to meet and greet some of our favourite characters at USS! Thank you Standard Chartered Singapore Marathon for the memorable run, we look forward to participate in next year run!
To find out more about Standard Chartered Singapore Marathon (SCSM) Kids Dash, please visit its website at https://singaporemarathon.com/kids-dash/