To all Star Wars fans, "The Force Awakens" and has arrived at Changi Airport! Look out for the 2 of the film series' iconic starfighters landing in Singapore for the very first time.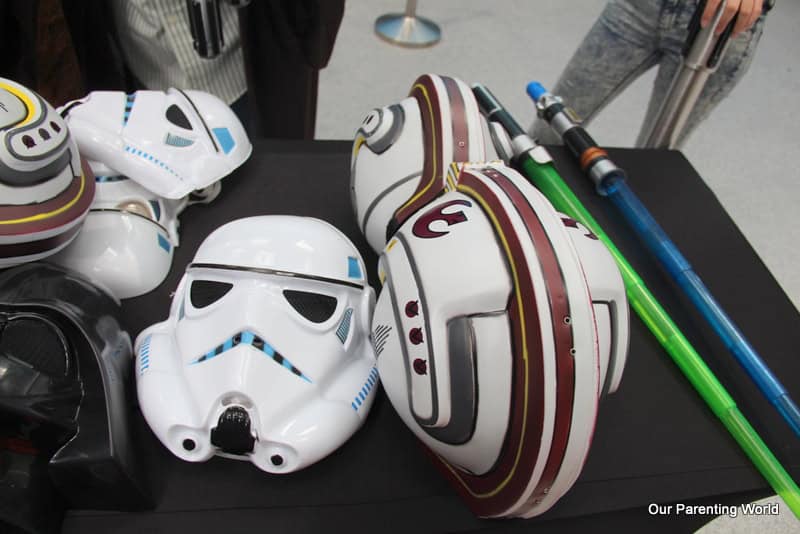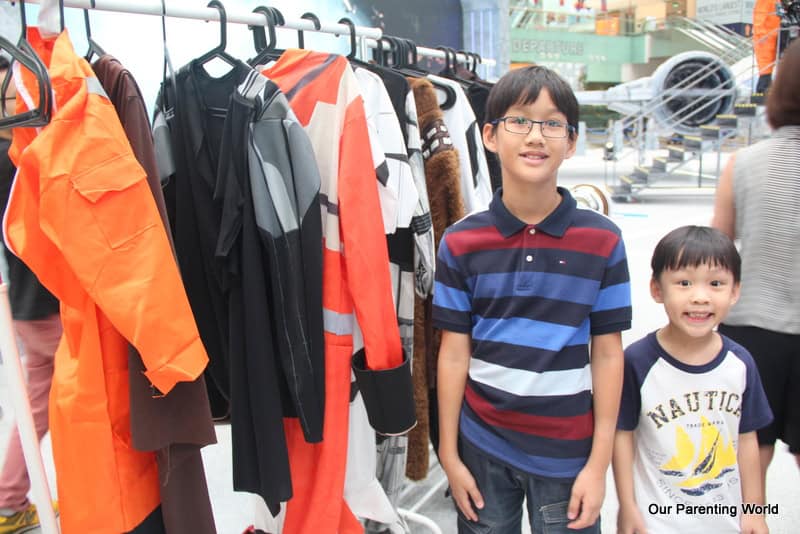 At Terminal 3 (T3) Departure Hall, visitors can have fun and have the rare opportunity to put on Star Wars costumes and board the X-Wing.
Choose from a wide range of costumes from X-Wing Pilot, Darth Vader, Chewbacca, Jedi Knight to Stormtrooper.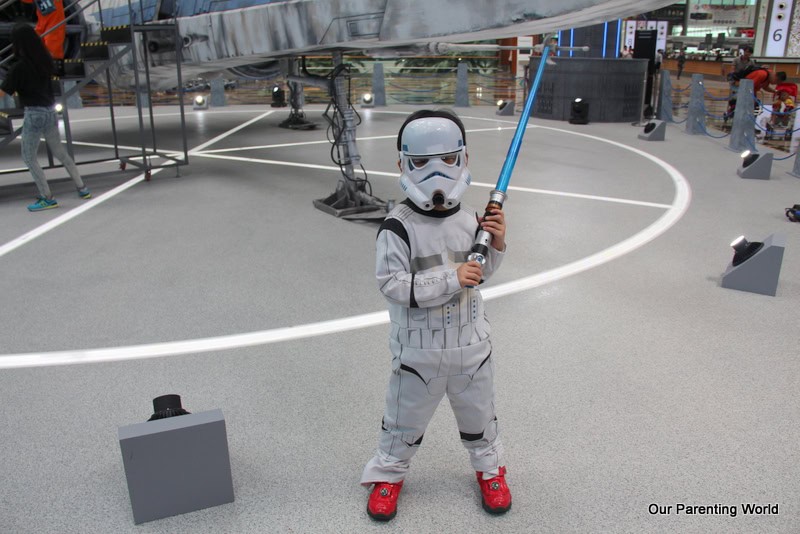 We are all ready to board the X-Wing!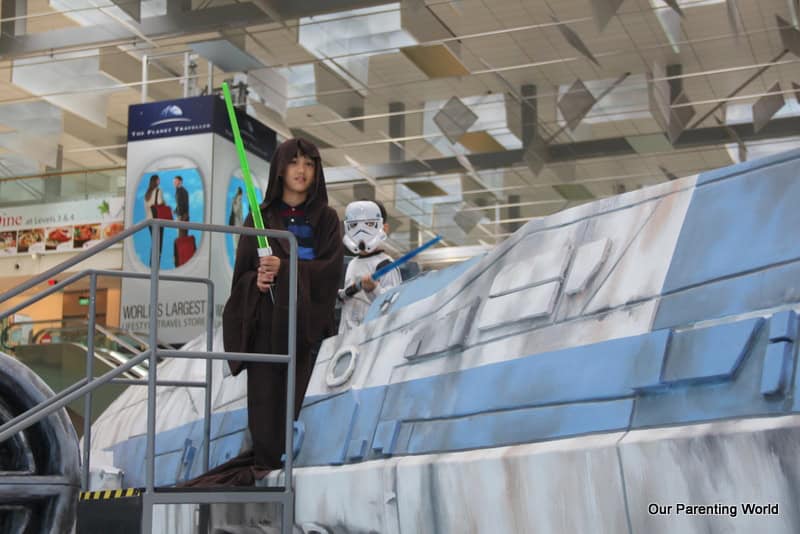 The life-sized X-Wing is available from 13 November to 5 January 2016 where visitors can board on it and take the hot seat behind the controls in the cockpit. Best of all, visitors can take home a photo memorabilia for free.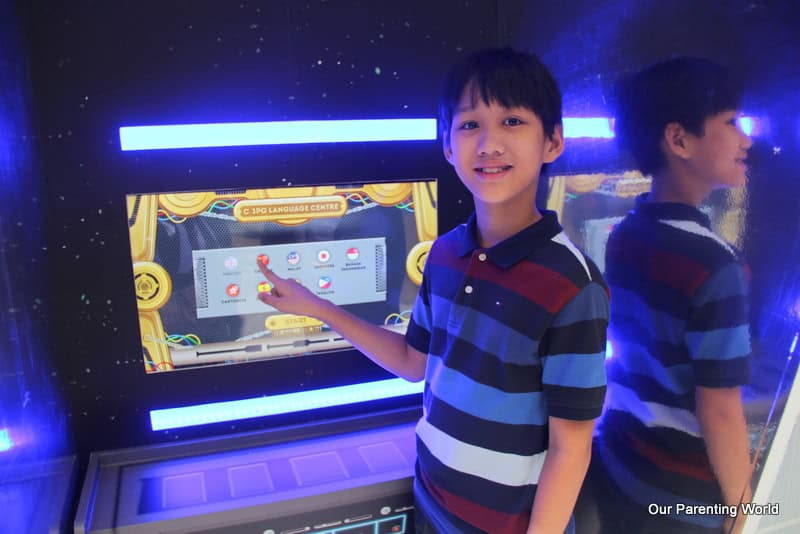 Star Wars Interactive Wall located at T3 Departure Hall where you can learn from C-3PO as he speaks the popular phrases from Star Wars in 10 commonly-spoken languages. You can also watch and discover some fun facts about the new Star Wars: The Force Awakens movie including a screening of the behind-the-scenes trailer.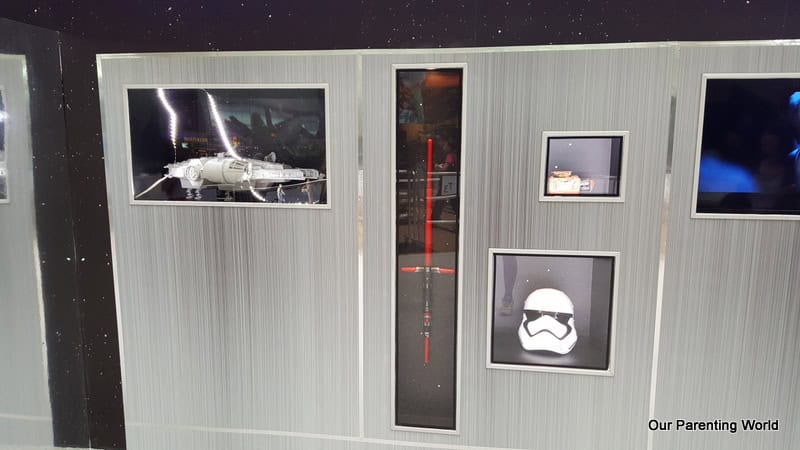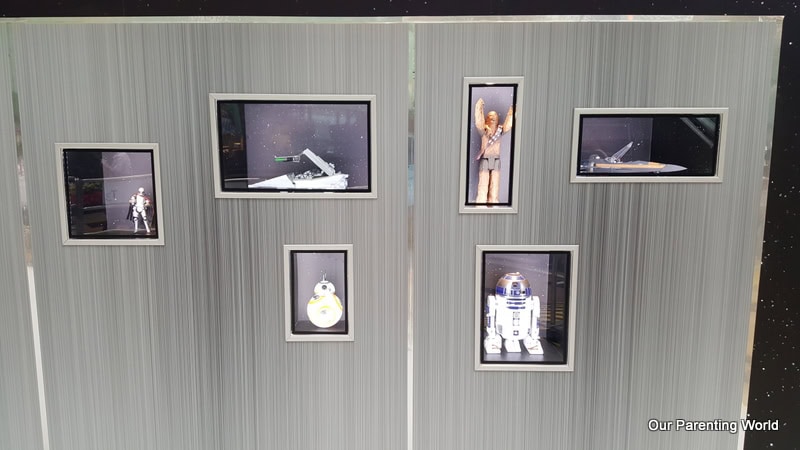 There is also a showcase of Star Wars model displays such as the Millennium Falcon and Star Destroyer.
Useful Information: 
The X-Wing Fighter Experience: Bring your camera and don't miss this once-in-a-lifetime photo opportunity to enter the cockpit of the life-size X-Wing Fighter in Terminal 3 as a Stormtrooper, Kylo Ren, Chewbacca or an X-Wing pilot! 
Please take note that 80 tickets will be given out at each time slot listed below to board the X-Wing Fighter. Tickets will be given on a first come, first served basis.
Venue:
T3 Departure Hall – Immigration
Weekdays:
10:00 – 12:00
13:00 – 15:00
16:00 – 18:00
19:00 – 21:00
Weekends:
10:00 – 12:00
16:00 – 18:00
19:00 – 21:00
In addition, Star Wars fans can also look out for special appearances by some of the well-loved Star Wars characters during the weekly character greetings featuring X-wing fighter pilots and Imperial Stormtroopers every Saturday at 4pm from 14 November 2015 to 2 January 2016 except on 19 December 2015. Opportunities to win exclusive Star Wars merchandise are available at the same time.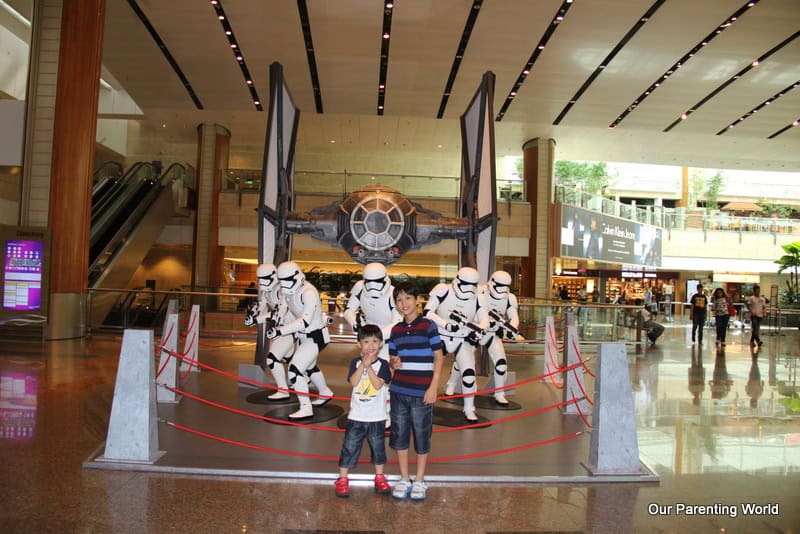 Move over to Terminal 2 (T2) where you can see another signature starfighter of the First Order, the TIE fighter where is protected by 5 stormtroopers in their latest incarnation of armour.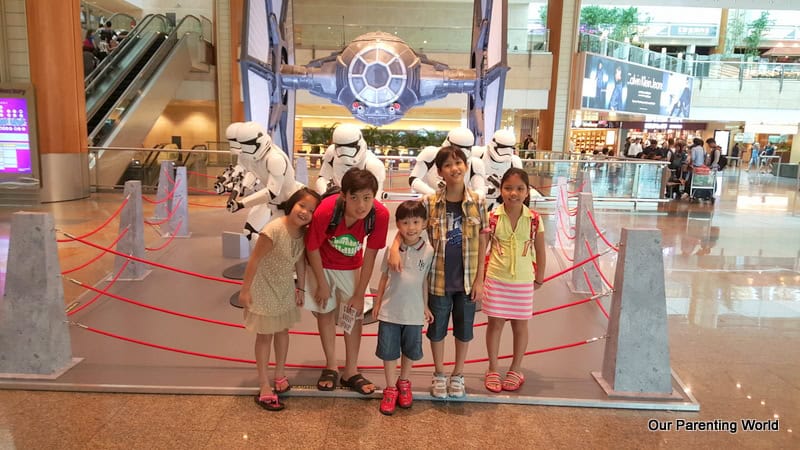 Useful information:
TIE Fighter Display
Venue: T2 Departure Hall, North Planter (near Burger King outlet)
In addition, passengers travelling through T2 can look out for the life-sized figurines of the First Order Stormtroopers and the astromech droid R2-D2 at the Star Wars-themed gate holdroom and aerobridge at Gate E26.
Take memorable pictures of the lovely Christmas tree beautifully decorated with Star Wars plush toys at the airport that will bring much delight to Star Wars fans! 

Fans will be thrilled to know that you can collect a full set of eight limited-edition Star Wars plush toys that are exclusively available at Changi Airport.
To redeem the toy, it can be purchased for S$6, a new design will be released on 17 and 27 of November followed by two new designs being released on the 4, 11 and 18 of December with a minimum spend of S$60 (or S$80 at Supermarket) in a single receipt.
Useful Information:
Redemption booth location:
T3 – Basement 2 (opposite Jollibean)
Opening hours: 7am-11pm daily
Transit Area:
Redeem a Changi-exclusive Star Wars plush toy for S$6 with a minimum spend of S$100 in a single receipt. Choose from 8 designs. 
Redemption booth locations:
T1 – Central Piazza beside Simple Eats
T2 – Event Area beside Sprint Cass
T3 – Opposite Immigration
Opening hours: 24 hours
Changi Rewards Member Exclusive:
Redeem a complimentary set of 8*Star Wars plush toys in an exclusive gift packaging when you clock a nett spend of S$1,500 (S$1,200 for Platinum members).
*BB-8 will be available from 11 December.
iShopChangi.com Exclusive from 3 November to 31 December 2015:
Spend a minimum of S$200 in a single transaction to redeem two Star Wars plush toys, or S$350 in a single transaction to redeem four Star Warsplush toys, exclusively at iShopChangi.com.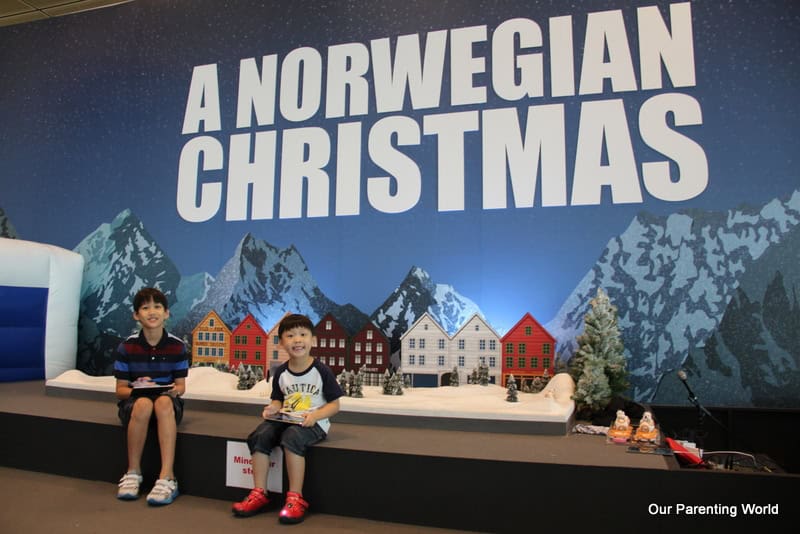 That's more fun-filled activities at Changi Airport. Check out the Norwegian Christmas obstacle course where you will get to navigate and embark on a friendly competition with the BB-8 App-Enabled Droid by Sphero, the adorable little duo-spherical robot from the latest Star Wars movie.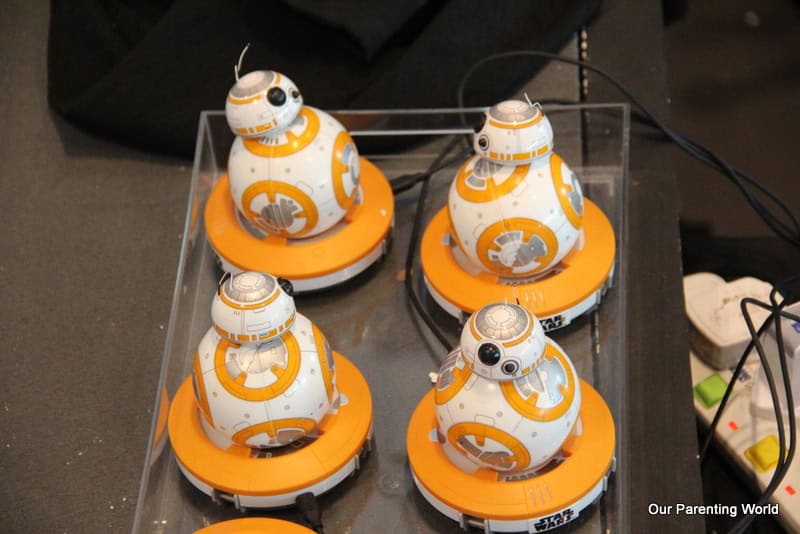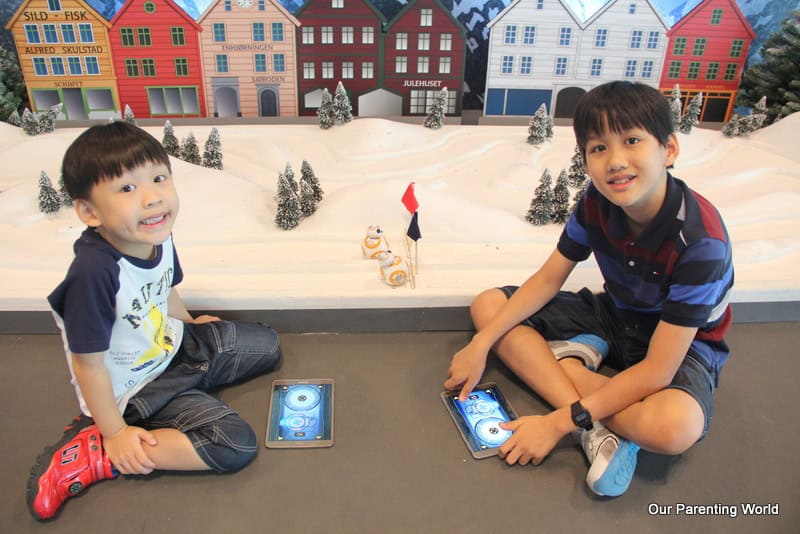 You can try out this interesting activity located at the event area opposite Check-in Row 11 at Terminal 3 (T3). 
You will be able to participate in this activity with a receipt of a minimum spend of S$30 and stand a chance to win exclusive Star Wars giveaways! 
Useful Information:
Obstacle Course with BB-8:
T3 Staff Entrance (Event area opposite Check-in Row 11)
12 November 2015 – 5 January 2016
12:00pm-10:00pm (Last session at 9:45pm)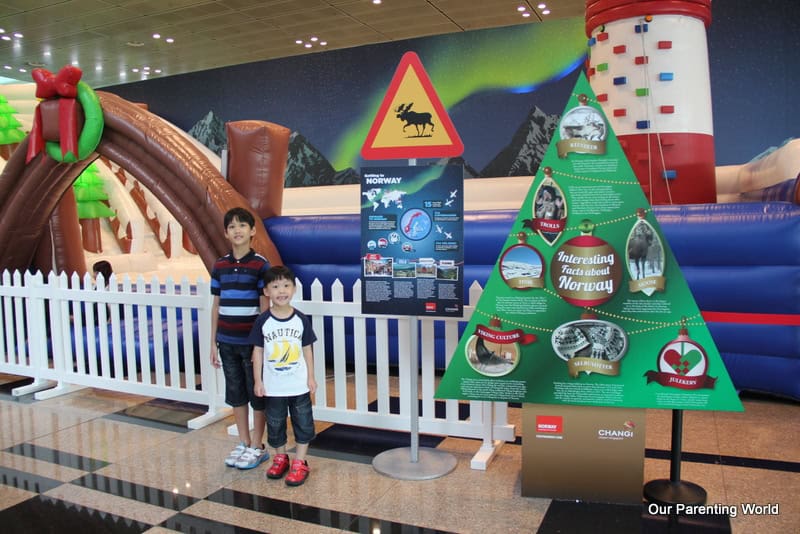 Children will be thrilled to see the bouncy playground located at T3's Departure Hall (Check-in Row 11) which is inspired by the Hardangerjokulen Glacier. This is one of the filming locations of Star Wars, that's so cool!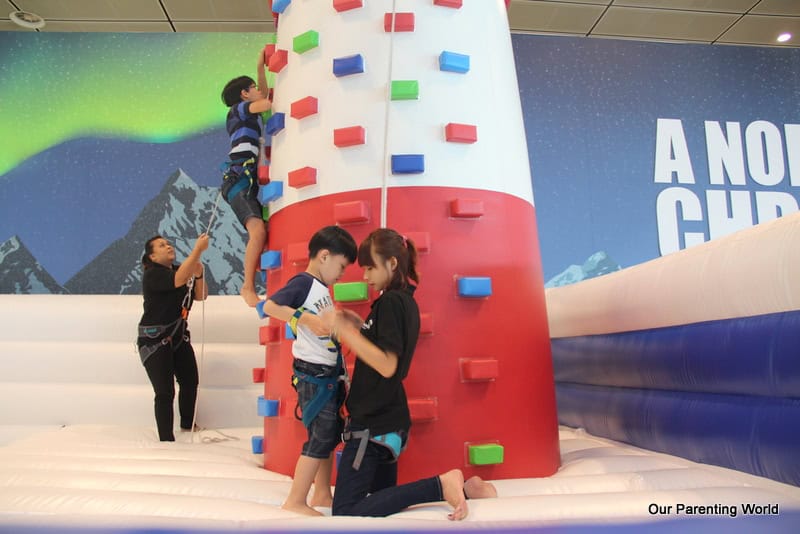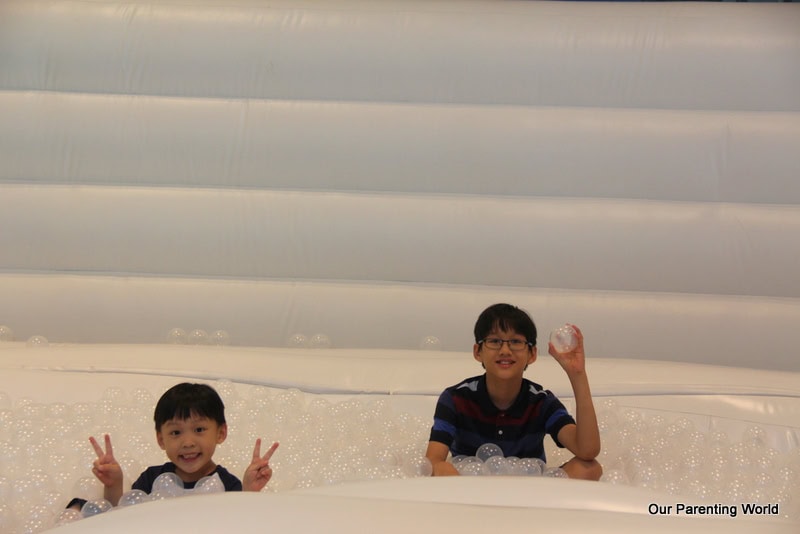 Children can partake in this Norway-themed playhouse where they can slide down a 4 metre high slide, ski down a slope, do rock climbing on a lighthouse station and jump into a illuminating ball pit. 
Present a receipt of minimum spend of S$30 to redeem a play session of 10 minutes. One redemption is for one child and for one activity only.
Useful Information
B-b-bouncy Castle!
T3 Staff Entrance (Event area opposite Check-in Row 11)
12 November 2015 – 5 January 2016
12pm – 10pm daily 
Fans of Star Wars, there are more activities going on, from 23 November to 11 December, you can stand a chance to attend a movie screening of Star Wars: The Force Awakens which will premier on 17 December 2015 in Singapore. You will be able to win more Star Wars exclusives by participating in online contests at the following:
Website: www.changiairport.com/starwars
Facebook: www.facebook.com/changiairport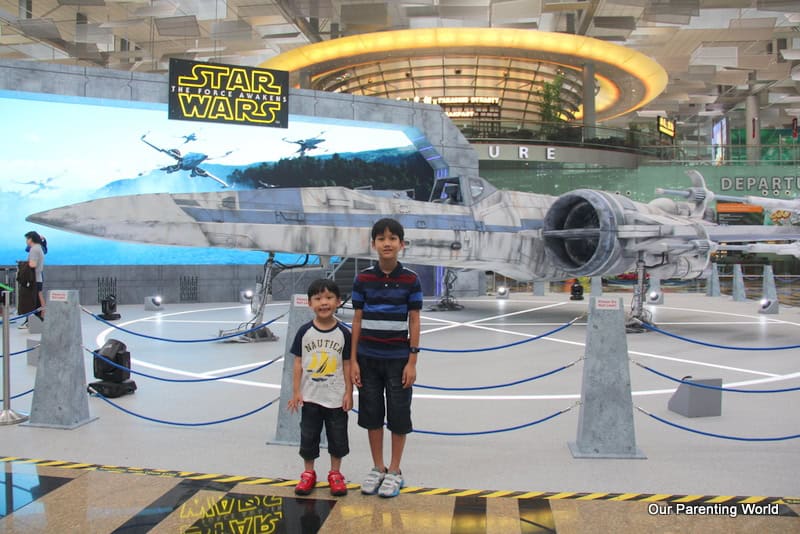 For more information of the year end celebrations at Changi Airport, its Star Wars theme activities and timing, please click HERE.