We all know how important it is to have a good breakfast to provide us with the essential nutrients to start our day right!
Celebrating more than 80 years of delivering wholesome nutrition, MAGNOLIA continues its legacy of sharing the pure goodness of milk with the new MAGNOLIA Plus Lo-Fat Hi-Cal UHT Milk with Oats. Oats with milk is well regarded as a classic staple that is taken at breakfasts all over the world, and is also appreciated as a delicious source of double hearty goodness. Oats are rich in dietary fibre, minerals and vitamins, have many health benefits and a wonderful source of beta-glucans which is a form of soluble dietary fibre to help reduce the risk of cardiovascular disease, contribute in lowering blood pressure and cholesterol. 
That's more, if you consume oats regularly can lead to improvement in gut health and aids satiety control by satisfying hunger due to its high fibre content.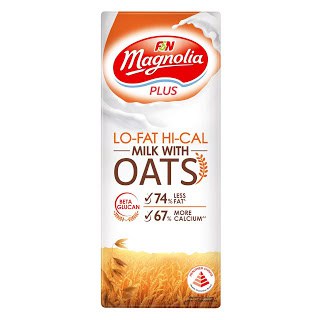 Photo Credits: F&N Foods
MAGNOLIA a trusted household name in Singapore has been an essential breakfast companion for many generations, delivering the nutrition needed to start your day right. The new MAGNOLIA Plus Lo-Fat Hi-Cal UHT Milk with Oats, makes it more convenient and easier for all to drink up to the much-needed nutrients and minerals every morning.
This is the only UHT milk offering the pure goodness of oats and beta-glucan in Singapore, it contains higher calcium and lower in saturated fat than a regular milk and comes with in a multipacks of six 230ml. Furthermore, the new variant carries the Healthier Choice Symbol (HSC) by Health Promotion Board (HPB), and it is also certified halal.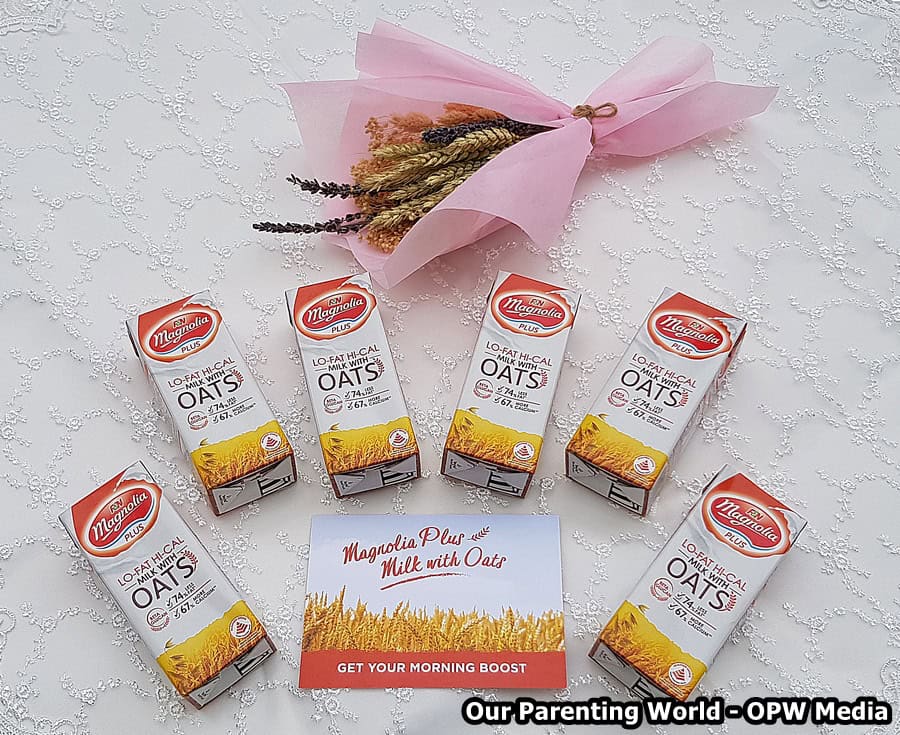 Thank you MAGNOLIA for the lovely media drop! We enjoyed drinking the new MAGNOLIA Plus Lo-Fat Hi-Cal UHT Milk with Oats, it is fragrant and delicious. What's more, by drinking this every morning, we know that it gives us the important nutrients to start our day properly and provides health benefits for our overall well-being. 
From July 2018 onwards, consumers will be able to enjoy their morning boost with multipacks of six 230ml MAGNOLIA Plus Lo-Fat Hi-Cal UHT Milk with Oats which is available at the Recommended Selling Price (RSP) of S$4.70 at any leading supermarkets and hypermarkets.