Pan Pacific Hotels Group and KKday are joining hands to bring family fun to staycations with 'Stay, Hide and Seek with Otah & Friends' from now till 30 September 2021. Going for staycations has been a popular and favorite activity for families in Singapore especially since we are not able to travel. Otah & Friends is a family entertainment brand that creates story-based micro-attractions inspired by Singapore's wildlife. We have visited Otah & Friends's, the otter-themed escape room and enjoyed participating in its various activities. Now the popular Otah & Friends's adventure has been extended to family staycation at Pan Pacific Hotels Group. This staycation allows families and their kids to follow the adventures of Otah and join him in his search for his favourite foods within the hotel guestroom.
We are so excited to pack our bags and head down for our family staycation at Pan Pacific Serviced Suites, Beach Road to check out Otah & Friends for an otter-this-world staycation experience. The Otah & Friends package accommodates 2 adults+1 child under 12 years.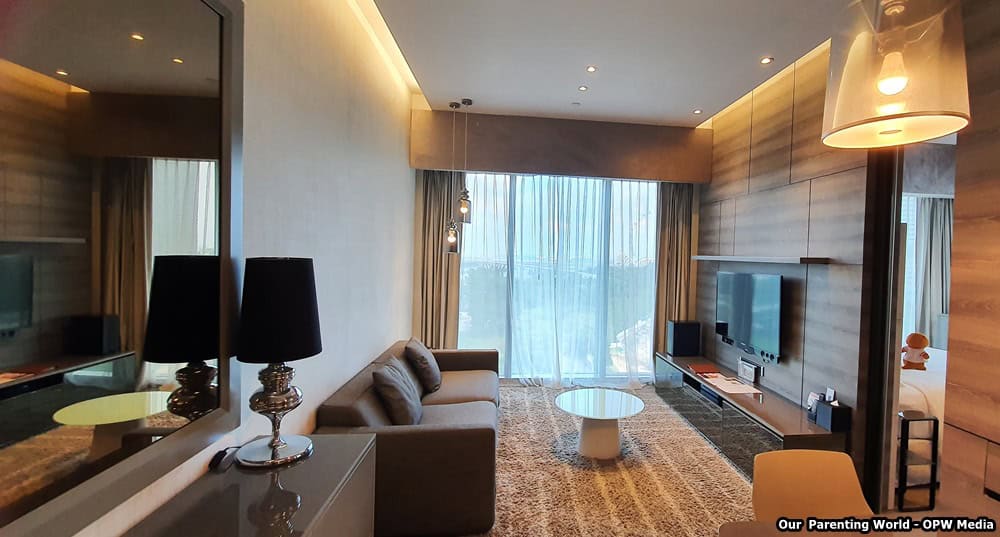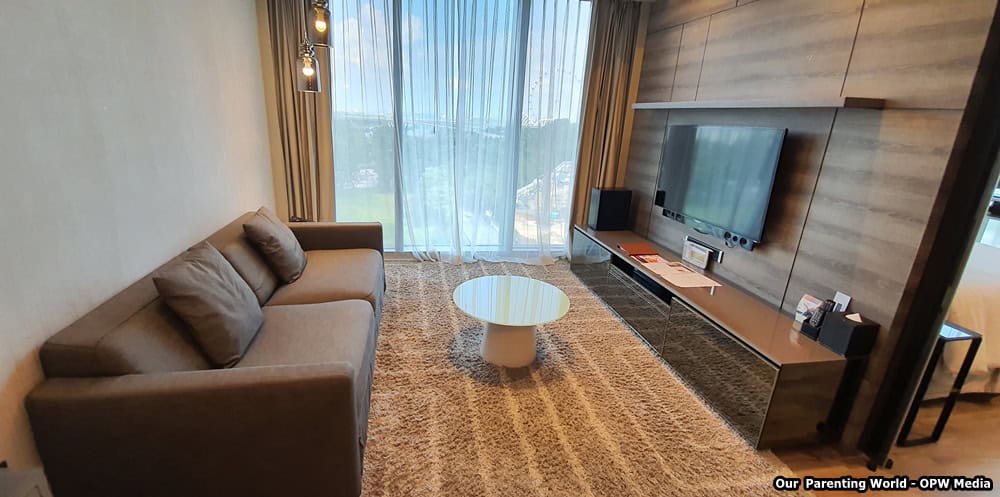 Upon checking into our hotel, we are delighted to find our suite is so bright and spacious with beautiful city view where you can relax and enjoy your stay.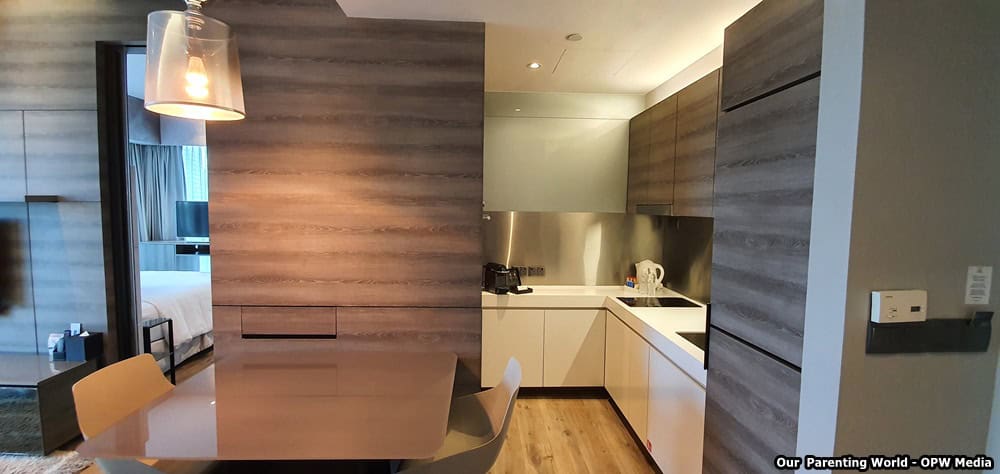 The suite has a separate living, dining and bedroom area. There are two LCD televisions, one at the living room and the other one at bedroom with local and cable channels, blu-ray DVD player and Geneva® sound system with iPod docking station provided for your entertainment pleasures. If you would like to do your own cooking, it also comes with a fully-equipped kitchenette with premium appliances including washer-cum-dryer.
Nespresso® coffee machine, complimentary coffee capsules, tea bags and mineral bottled water are provided. The staycation package include flexible 25-hour check-in/check-out benefit (terms and conditions apply) and complimentary Internet access.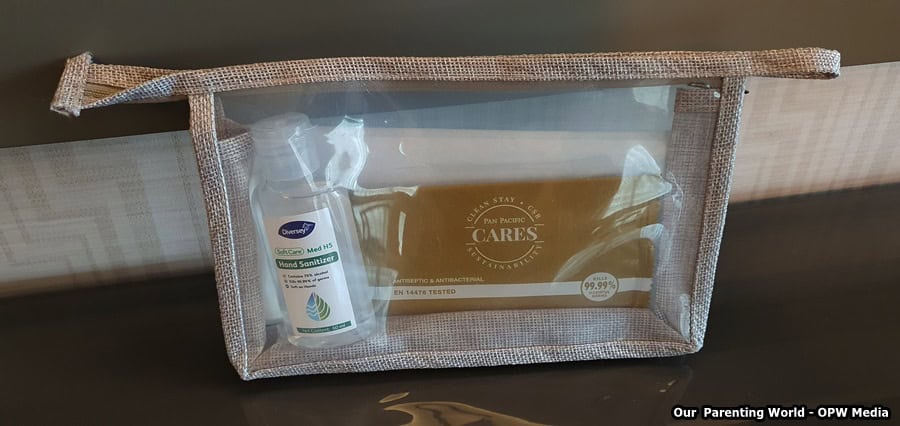 Complimentary Pan Pacific Cares Pack (hand sanitiser, face mask and sanitised wipes) is also provided to keep you safe.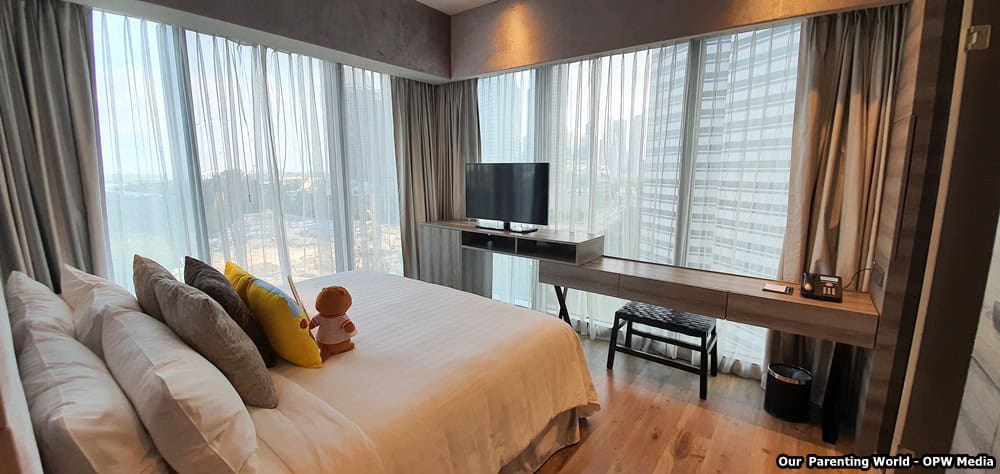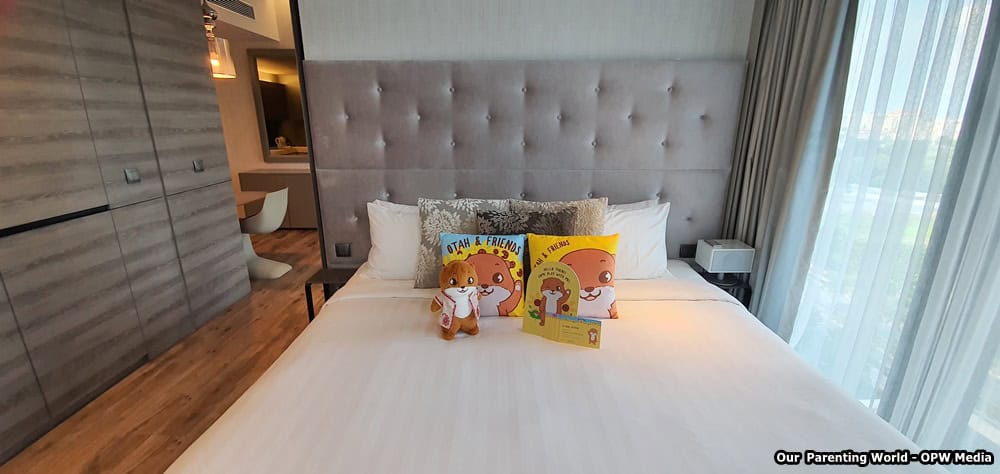 Now comes the exciting part, let's check out the room where you are will be happy to find Otah and this is where your fun adventure begins. The huge bedroom comes with a King-sized bed, study table and ensuite bathroom with rain shower. 
Singapore is a melting pot of different races and cultures, and to celebrate the upcoming National Day, Pan Pacific Hotels Group in partnership with KKday, the holiday expert, have created four limited-edition Singapore Series collectibles, featuring plush toys of the affable mascot Otah dressed in various unique ethnic costumes to represent the nation's cultural diversity and racial harmony that are designed exclusively for the hotels.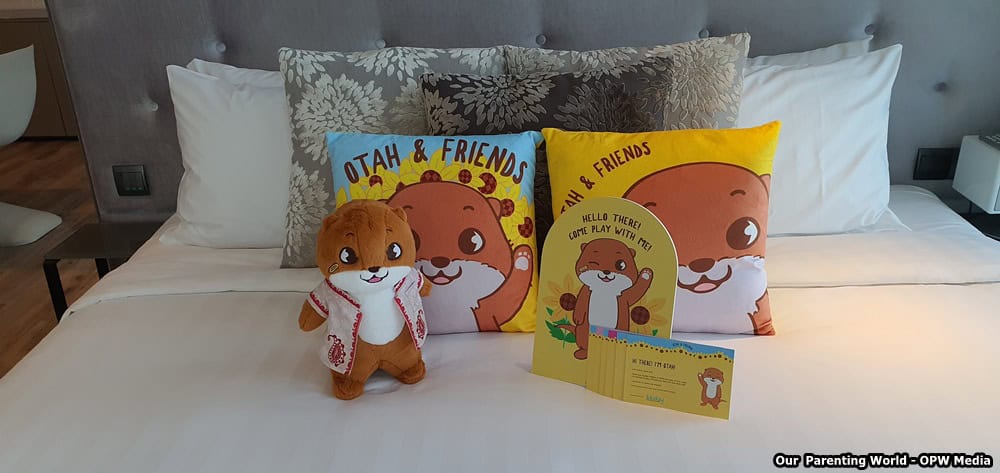 Each plush toy design is created exclusively for one participating hotel under the Pan Pacific Hotels Group, and will only be available during this limited period.
To collect all four versions, book a 'Stay, Hide and Seek with Otah & Friends' package at these four (4) participating hotels under Pan Pacific Hotels Group:
– Otah dressed in Chang Shan at PARKROYAL COLLECTION Pickering
– Otah dressed in Batik at PARKROYAL COLLECTION Marina Bay
– Otah dressed in Baju Kurung at PARKROYAL on Beach Road
– Otah dressed in Sherwani at Pan Pacific Serviced Suites, Beach Road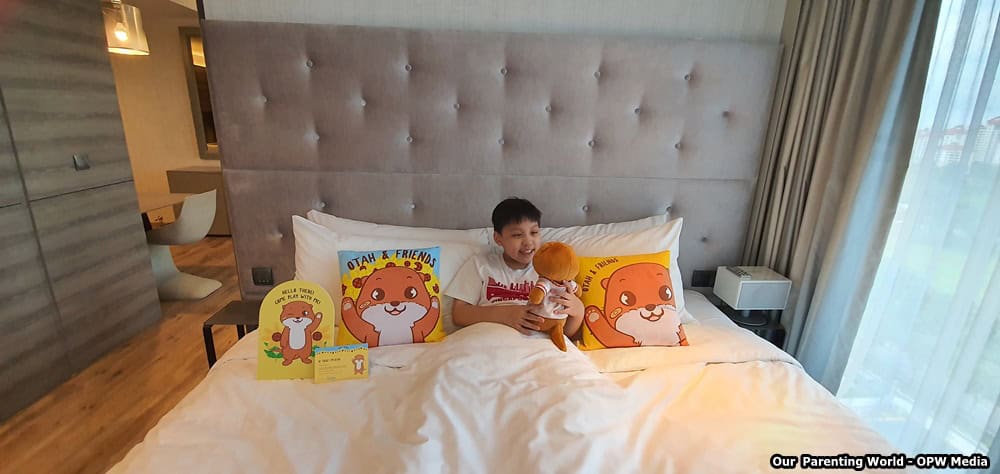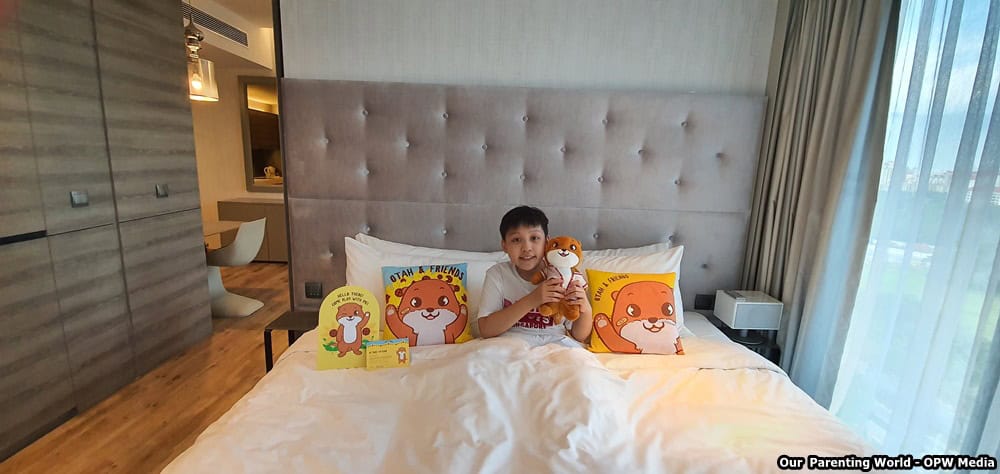 Hello Otah, our kid is thrilled to find Otah on the bed! The 'Stay, Hide and Seek with Otah & Friends' package includes an adorable Otah the otter mascot plush toy from the Singapore series, two limited-edition Otah & Friends cushions and one Otah & Friends clue kit with delectable snacks included within. Our boy simply adores Otah, he can't wait to start on his adventure to find the snacks that were hidden in the room.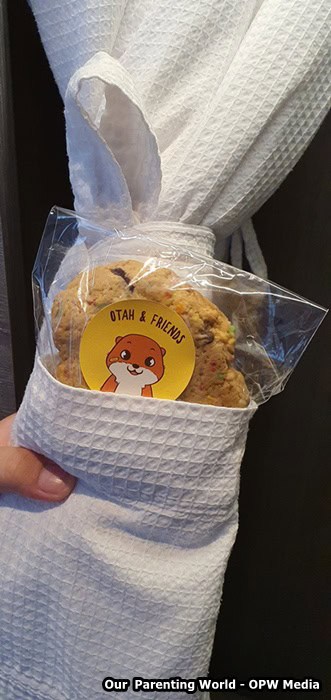 The whole family can join in the fun to search for the missing snacks. There are five snacks to be found.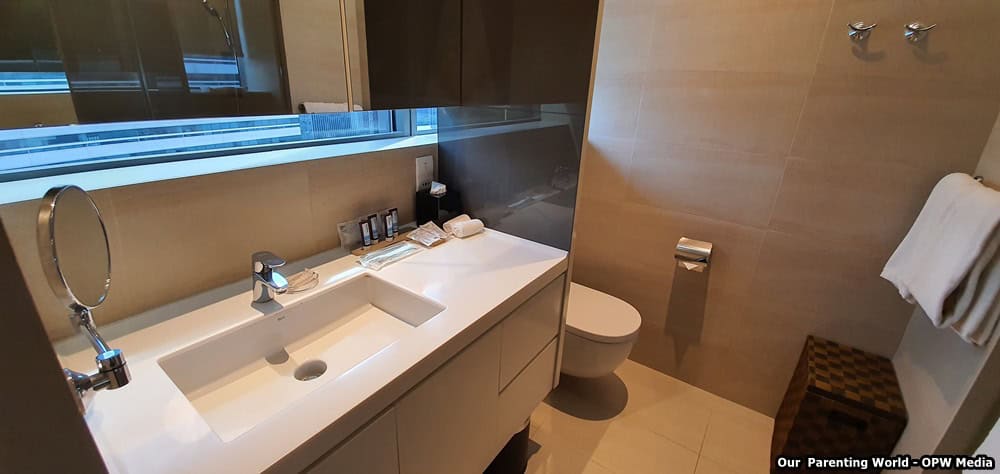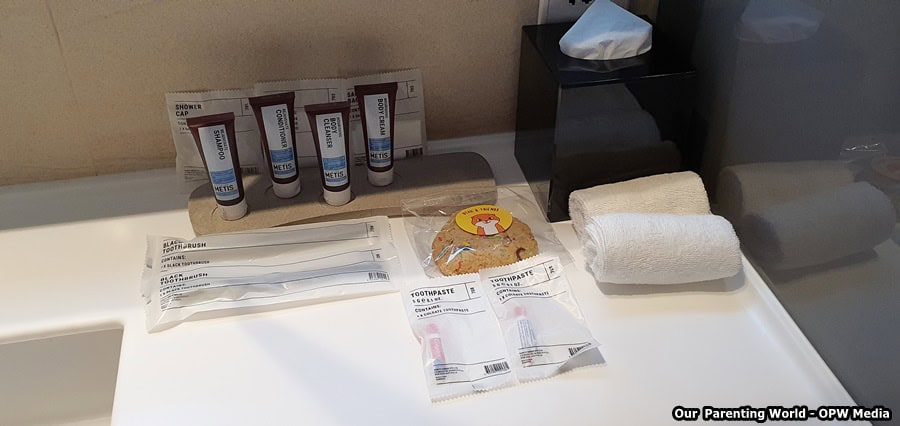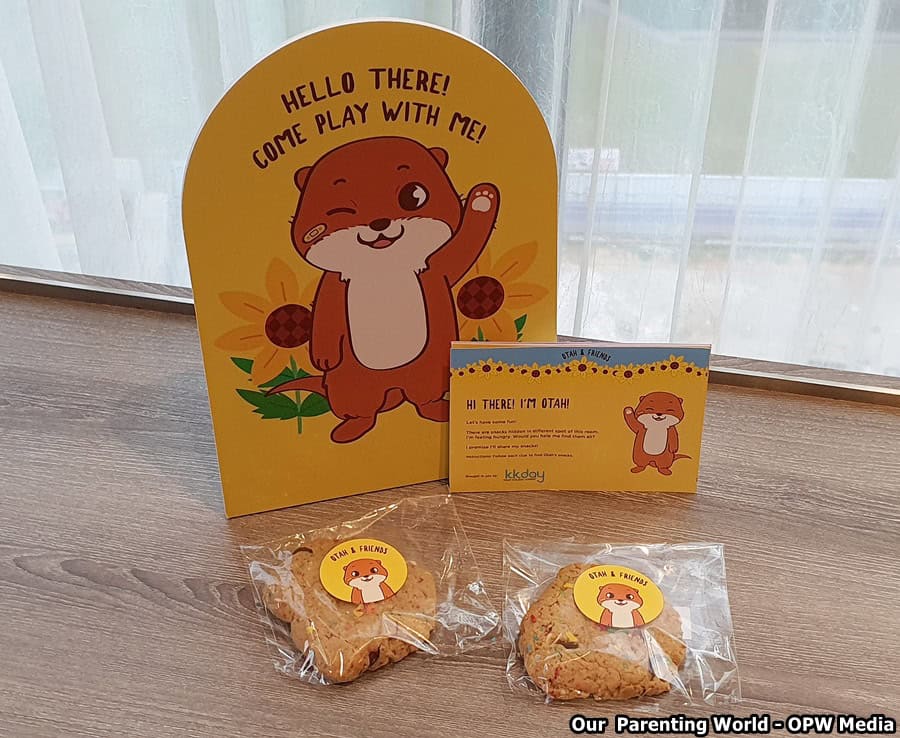 Look what we have found, more cookies in the bathroom! We shall not reveal the whereabouts of the rest of the cookies, come play with Otah and find out for yourself where are the delicious cookies when you checked into the hotel suite.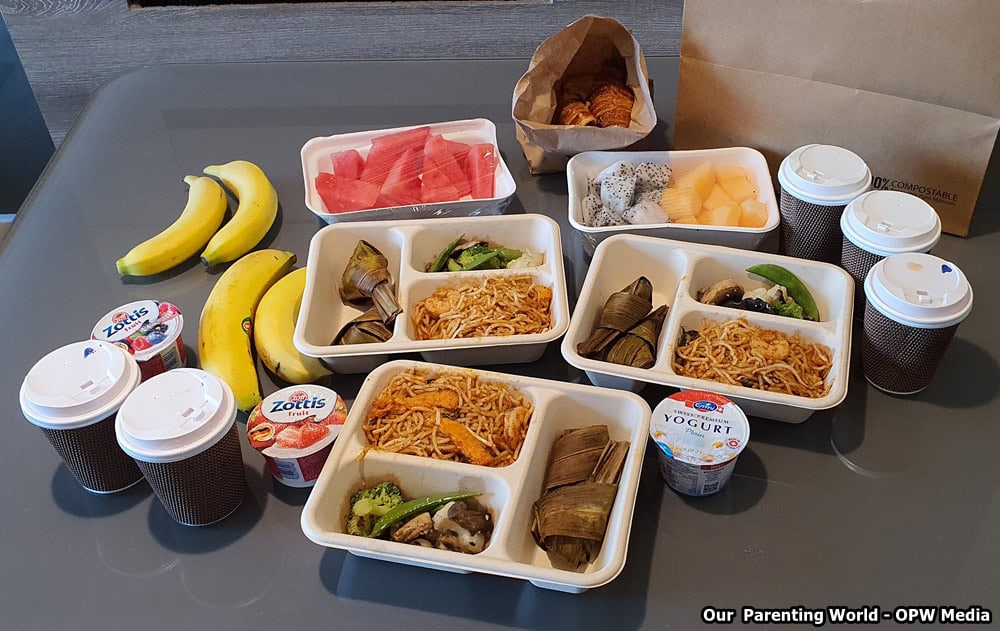 Rise and Shine! Wake up to a hearty Grab & Go Breakfast to start your day! We are very impressed with the well equipped spacious and stylish suite and had an enjoyable and fantastic staycation with 'Stay, Hide and Seek with Otah & Friends' at Pan Pacific Serviced Suites, Beach Road.
The 'Stay, Hide and Seek with Otah & Friends' modelled after the popular Otah & Friends otter-themed escape room, this kids-friendly staycation package is guaranteed to keep the little ones engaged throughout their stay, now available for booking on both Pan Pacific Hotels Group's website and KKday for stays till 30 September 2021. KKday is offering $50 off Otah & Friends Staycation at PARKROYAL COLLECTION Pickering and Pan Pacific Serviced Suites on Beach Road. Use Promo Code "OTAHSTAY50" to enjoy the deal! *Limited promo codes available! What's more, get an additional $30 off your next hotel stay booked with KKday!
To find out more and to book for the staycation, please visit https://kkday.me/KKdayxOtahStay