Shangri-La Hotel is known as one of the best hotels in Singapore. We have visited and stayed at the hotel on several occasions. It is one of the best place to host our guests and relatives from overseas. It is also a popular venue for wedding, many of our family members hosted their wedding solemnization and banquets at the hotel.
Recently, Shangri-La Hotel has newly renovated its Garden Wing and we had the opportunity to go for a weekend staycation. Let Our Parenting World, Gor Gor and Di Di shown you around this charming and beautiful hotel.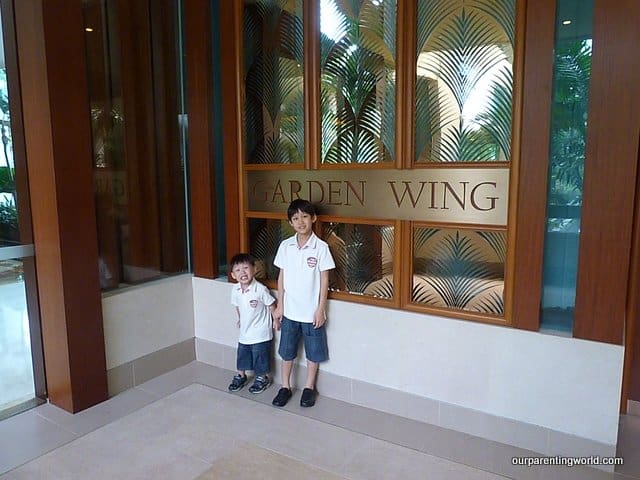 We were so excited to be here, let's us show you around the new Garden Wing!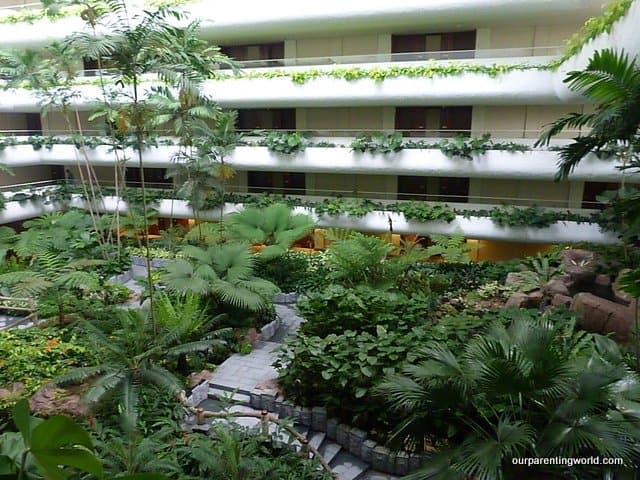 The hotel has 3 wings. One is 
Tower Wing
with each room offering either a city or a pool view through floor-to-ceiling windows. Second is
Valley Wing
which is a prestigious sanctuary. It is the accommodation of choice for heads of states, captains of industries and discerning travellers. We will be staying at
Garden Wing
which is an urban resort inspired by nature where guests will experience a world of pure contentment and tranquility. It is set amongst 15 acres of lush tropical landscaping featuring 158 spacious guestrooms and suites.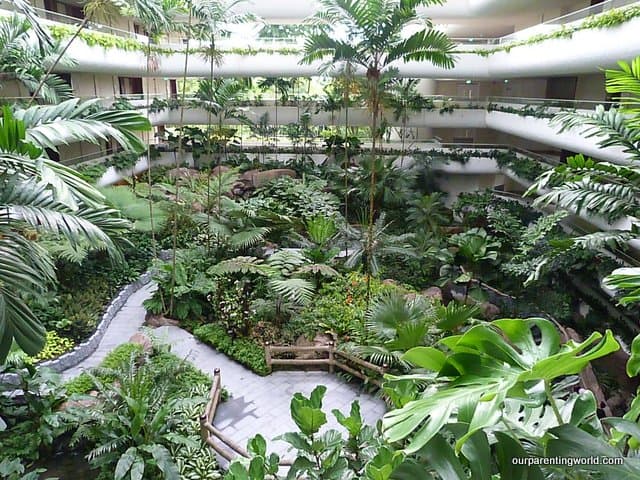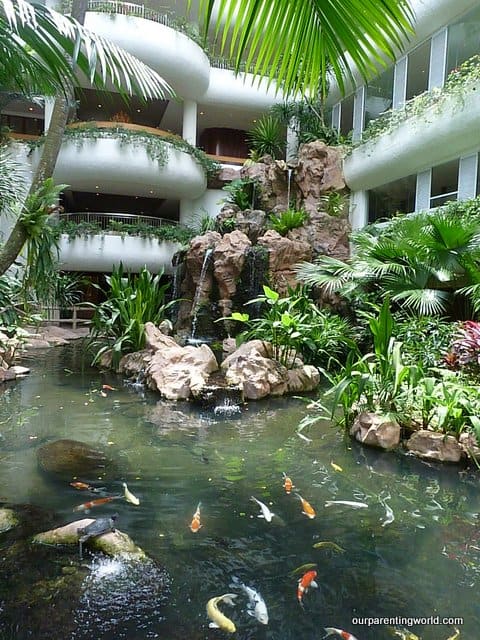 Garden Wing is very suitable for families with children as it offers a homely welcome with interiors inspired by nature. It also features waterfall, graceful koi swimming in the ponds and close proximity to swimming pools. 
Gor Gor and Di Di were excited to introduce their room first. This is the connecting room to Daddy's and Mummy's suite which we will introduce later.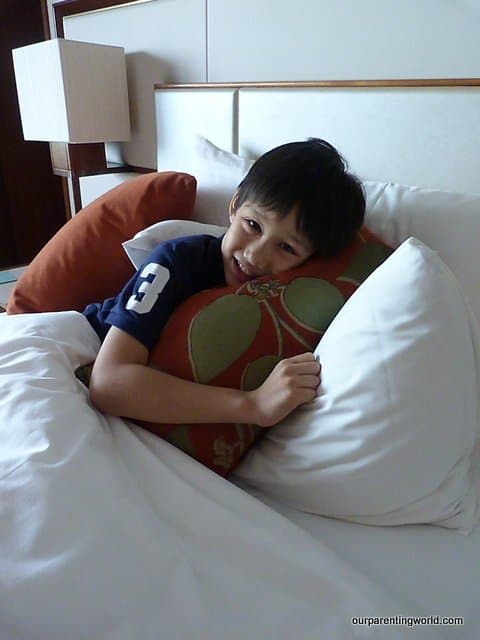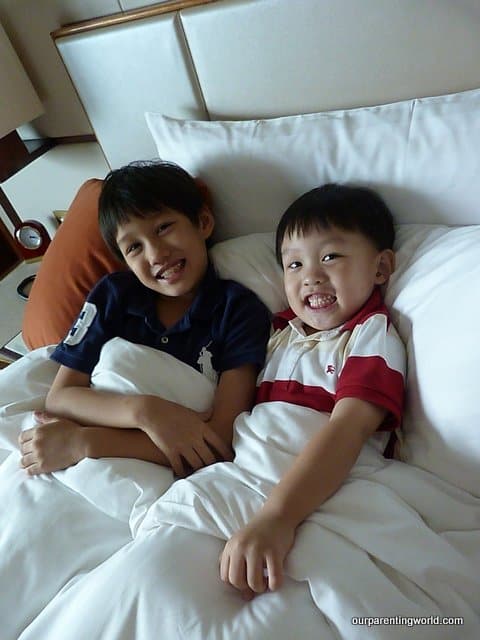 The beds are so soft and comfortable!
Let me show you the bathroom.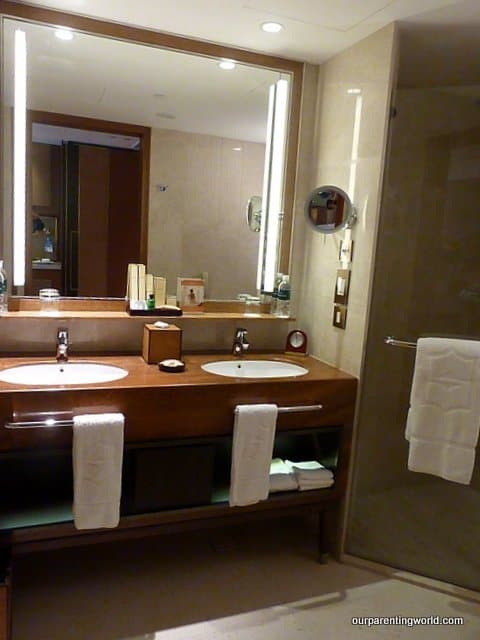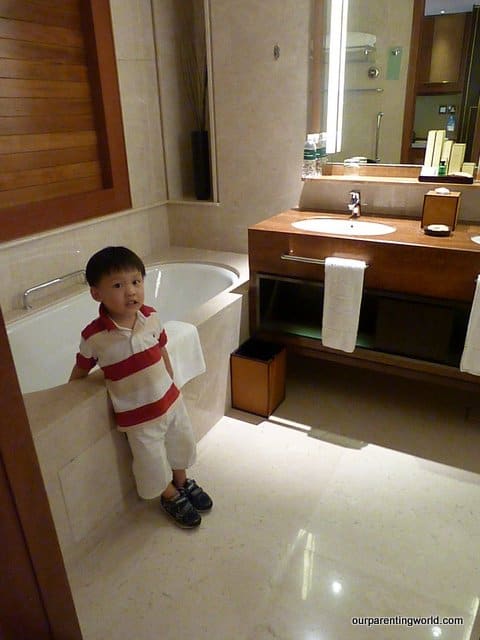 The bathroom is so spacious, it is marble-clad with double sinks, bath tub and glass enclosed shower. I can't wait to take my shower.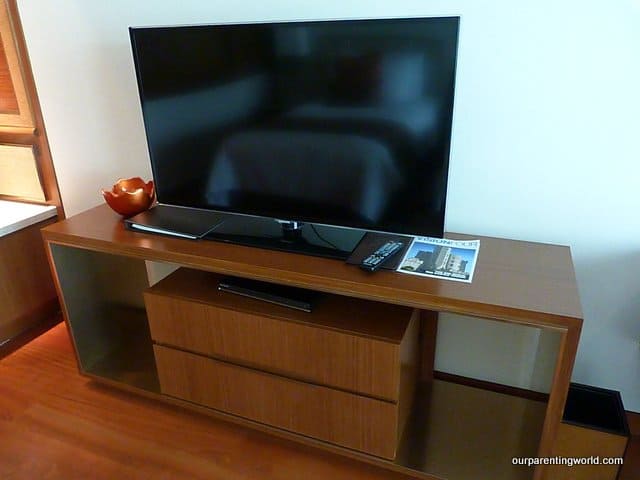 Huge television with in-house movie channels and satellite/ cable television.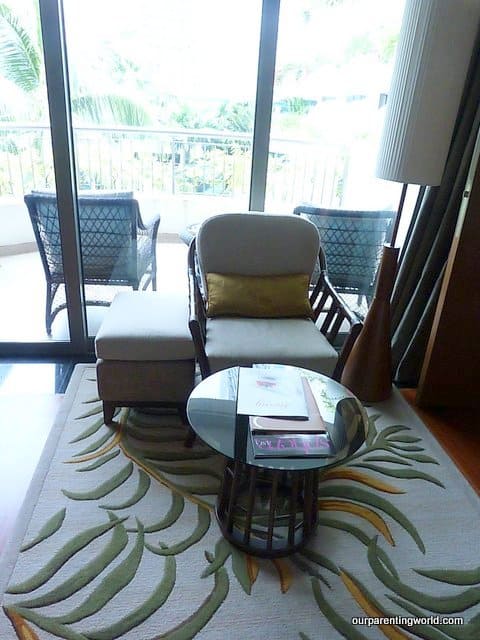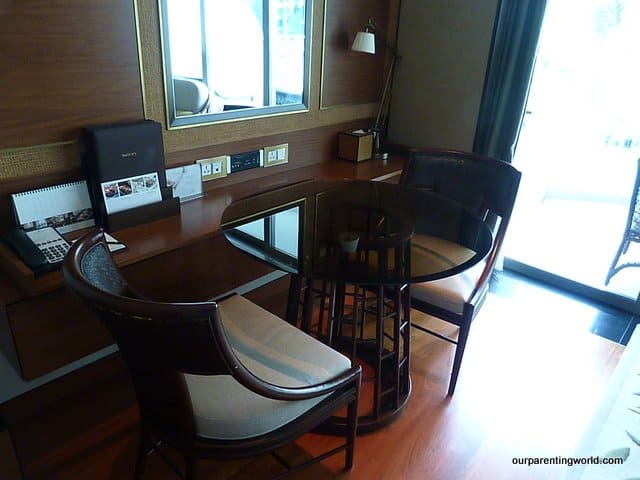 The room decoration gives us a homely and cozy feeling. Its interiors is inspired by nature with warm shades of brown. Gor Gor and Di Di settled down so well in their room and it was the first time that they wanted to stay in their room instead of wanting to sleep in the same room with Mummy and Daddy especially in a new environment. Now we will move on to introduce our parents' suite in the connecting room. Please click here to move to the next post.