If you are looking for a good pair of earphones, Sudio is a Swedish lifestyle brand offering premium earphones with exceptional sound quality, featuring minimalistic Scandinavian style and handcrafted quality for music lovers. 
Introducing Sudio Tolv, one of its best-selling wireless earphones, it gives users freedom from cords – a truly wireless earphones. It enables you to listen comfortably, longer with high performance battery life and easily with class-leading sound quality.
Sudio Tolv Review
We can't wait to try out Sudio Tolv, it comes in 6 colours : white, black, green, anthracite, pink and pastel blue. We chose pastel blue, it comes in a compact case which also acts as a charging case containing the earphones, extra 3 pairs of earbuds of various sizes, a micro-USB charging cable, instruction manual, warranty card, free worldwide shipping and 30 days no questions asked return policy.
We are very impressed with Sudio Tolv, able to turn on and connect easily with its automatic device pairing and it is also Siri & Google assistant compatible. The lightweight earphones is driven with carbon nano tech, the sound quality is remarkable with the new graphene driver producing clear and precise sound. We can listen to our favourite music longer with up to 35 hours of battery life using the charging case, 7 hours of listening time on a single earphone charge, and a single 10 minute charge for a full hour of use. The compact case is so light, convenient to carry around, we can enjoy our music anytime and anywhere.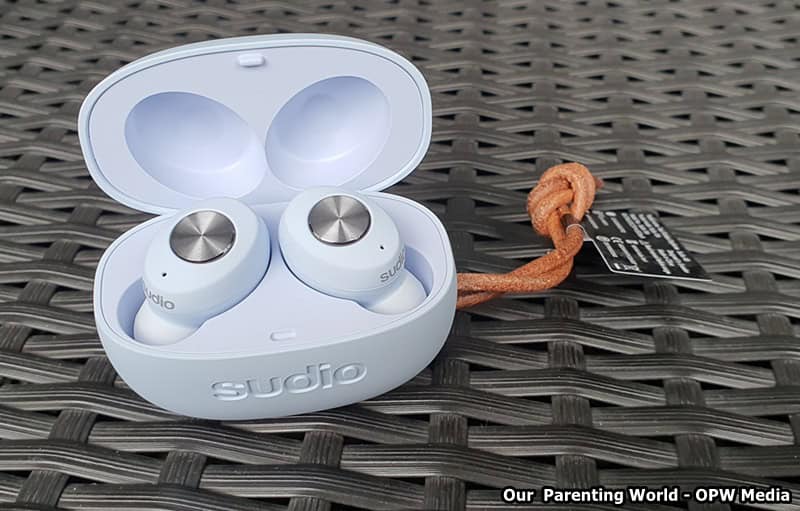 We love the sleek Sudio Tolv and are happy with its performance, it is so easy to use and gives us the most immersive listening experience that we enjoy very much! 
Sudio Discount Code
Now is a good time to get your hands on the Sudio Tolv priced at $149 and enjoy 35% discount on all products with our special promo code: OPW35. Sudio Tolv comes with free worldwide shipping and 3 years warranty with Sudio Sphere. You can extend the warranty to 3 years on all products that are registered to Sphere within three months after purchase. Discount code is applicable on all products on the website, worldwide, to purchase, please go to https://www.sudio.com/sg/
11.11 Campaign
Period: November 4-11
Promotion: Enjoy 35% off all products on sudio.com/sg with our coupon code, OPW35.
Black Friday Campaign
Period: November 23-30
Promotion: Enjoy 35% off all products on sudio.com/sg with our coupon code, OPW35.
Hurry, don't miss the opportunity to enjoy 35% discount and get your hands on Sudio Tolv and Sudio products now!