Summerlong, the Eastern Mediterranean riverside restaurant located at 60 Robertson Quay has launched it latest new addition to its menu with specially crafted for kids' meals that have been made from scratch in-house. 
Mediterranean cuisine is generally much healthier with lots of vegetables, whole grains, legumes, olive oil and fruits. It uses more fish and poultry with the focus of using lean sources of protein over red meat.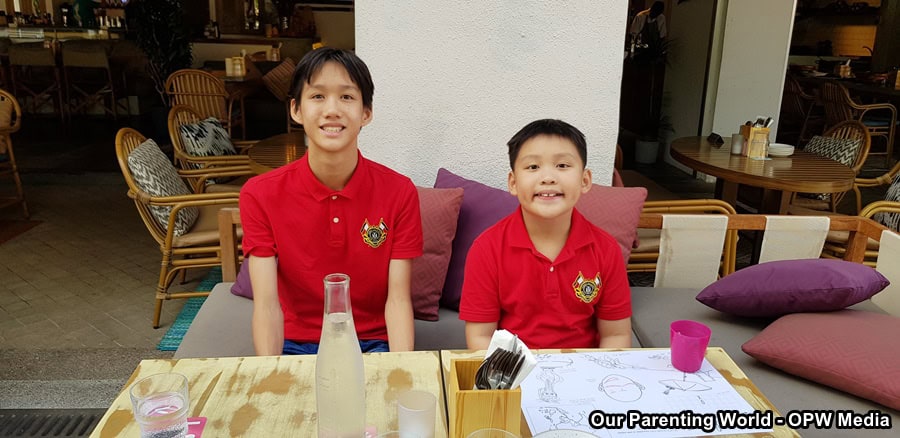 We are excited to be at Summerlong trying out its new kids menu. The restaurant has a relaxed atmosphere facing the Singapore River and cosy setting with rattan chairs and wooden tables. It is a comfortable and great place to chill out with families and friends.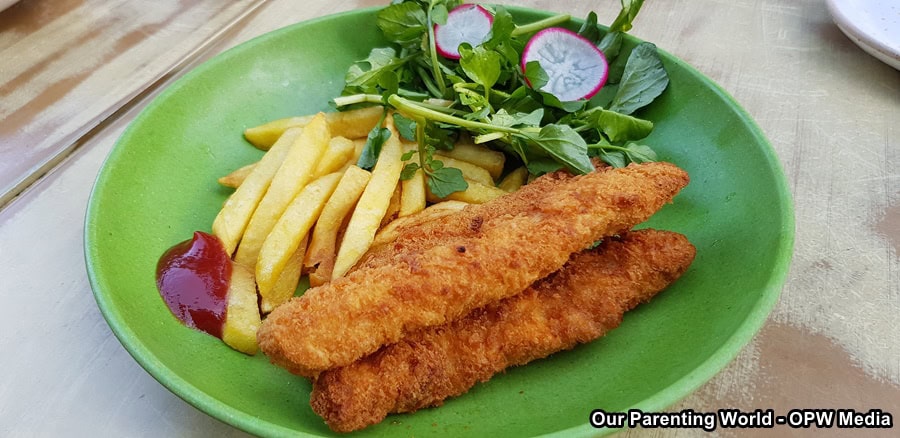 Fried Fish Fingers (S$14++)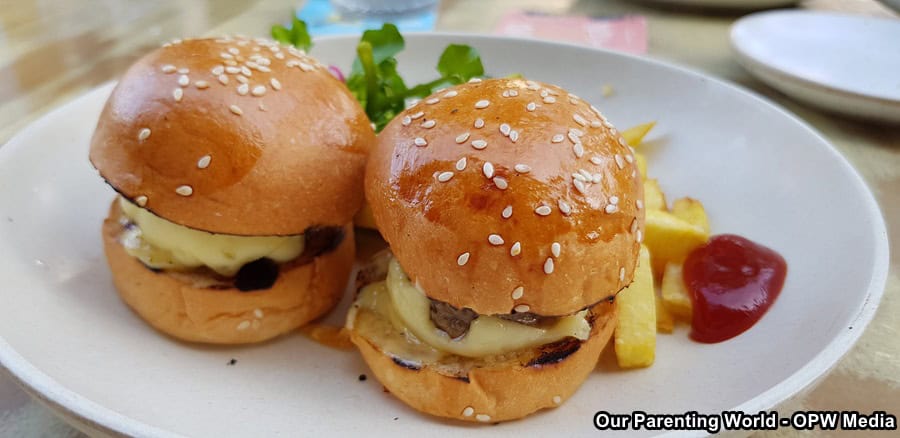 Summerlong's Beef Cheeseburger (S$14++)
The kids tried out the Fried Fish Fingers and Summerlong's Beef Cheeseburger from the new kids menu. For the Fried Fish Fingers, the fish fillets are thinly breaded that have been lightly fried to crispy perfection on the outside while the meat inside remains moist, warm and tender. It is a joy to tuck into this delightful protein-rich meal.
For Summerlong's Beef Cheeseburger consists of juicy, tender beef patties, melted cheese and sandwiched between two toasted buns. It is so delicious that our kid finished up the burgers so quickly. Both dishes come with side salads and fries. Summerlong understands that most kids don't like to eat vegetables and their salads are made with leafy greens and thin radish slices that provide a refreshing and crisp contrast to the heavier meaty mains.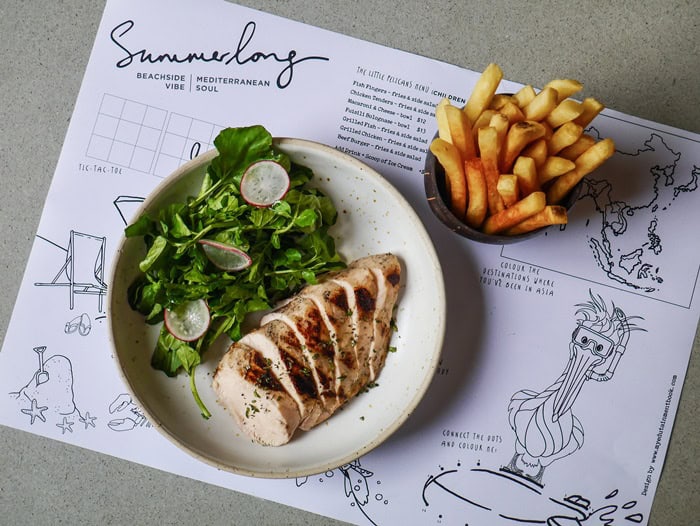 Grilled Chicken Breast (S$14++) placed on Summerlong kids' interactive placemat.
Highlights of other kids dishes include Macaroni & Cheese (S$12++) using high-quality pasta and a blend of mozzarella and cheddar cheese; Fusilli Bolognese (S$12++) with helical shape of the fusilli pasta, right amount of Bolognese sauce and meat and lots of freshly grated parmesan cheese and kids will love the juicy and healthy Grilled Chicken Breast (S$14++).
To sweeten the meal, you can add on a drink and a scoop of ice cream for your kid with an addition of $7. 
In addition, eating at Summerlong is made even more fun for kids with its specially designed placemat that will keep them occupied while waiting for the food to come. In the meantime, parents can enjoy their time and food at the restaurant while kids are having fun interactive experience playing with the placemat. 
Let's take a look at what the adults can look forward to enjoy at Summerlong as follows:
Mezze is a selection of small dishes served as appetizers. We especially like the fried Calamari & Zuccini with crispy and chewy squid rings.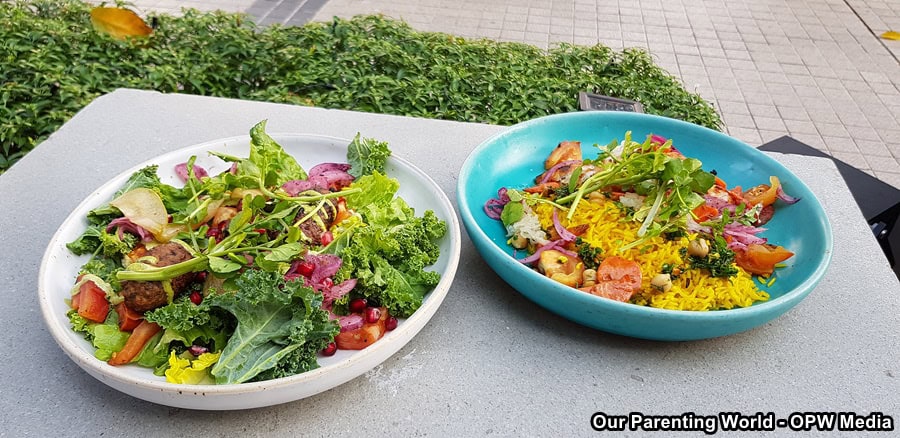 Kebabs are various cooked meat dishes as main dishes. We tried out healthy Red Snapper cooked with harissa, watercress, pickled fennel, cumin honey carrots and tasty Pork Kofta filled with pomegranate glaze, prickled apple, parsley, mint sauce.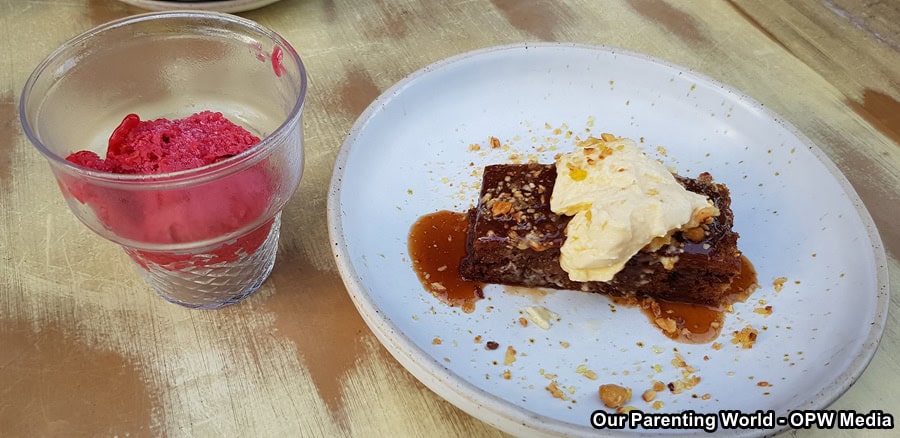 We finished off our hearty meal with dessert; cool and refreshing raspberry sorbet and heavenly sticky date pudding with vanilla crema, lemon butterscotch, hazelnut. It is a great meal experience dining with the kids.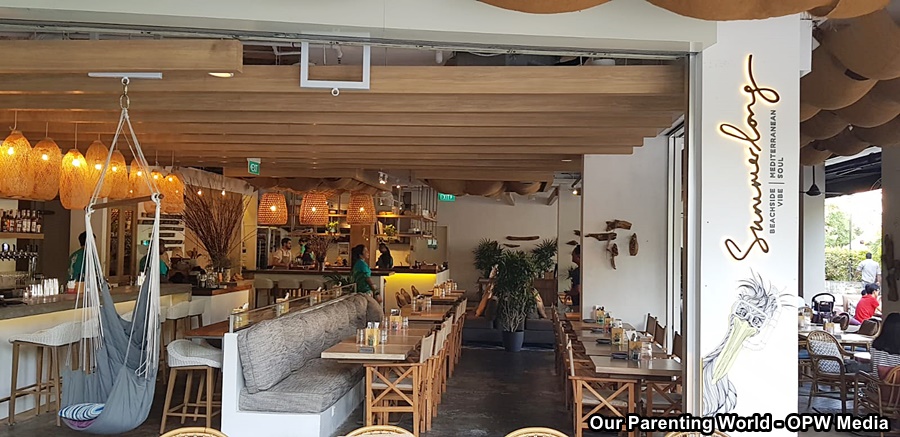 Summerlong's new kids' menu has kept both nutrition and popular children's favourites in mind. Bring your kids to Summerlong to try out its kids' menu, this is a fantastic place to enjoy a delicious meal with your family in a cool, relaxing environment!
Summerlong
Venue: 60 Robertson Quay #01-04, Singapore 238252
Opening Hours: Monday to Friday – 5:00PM to Midnight Saturday & Sunday – 10:30AM to Midnight