Seasonal Tastes is situated on the 32nd storey at The Westin Singapore along Shenton Way. The stylish and spacious restaurant features live interactive kitchens offering a sumptuous variety of international cuisines and local favorites that comes with a panoramic view of Singapore's Central business district.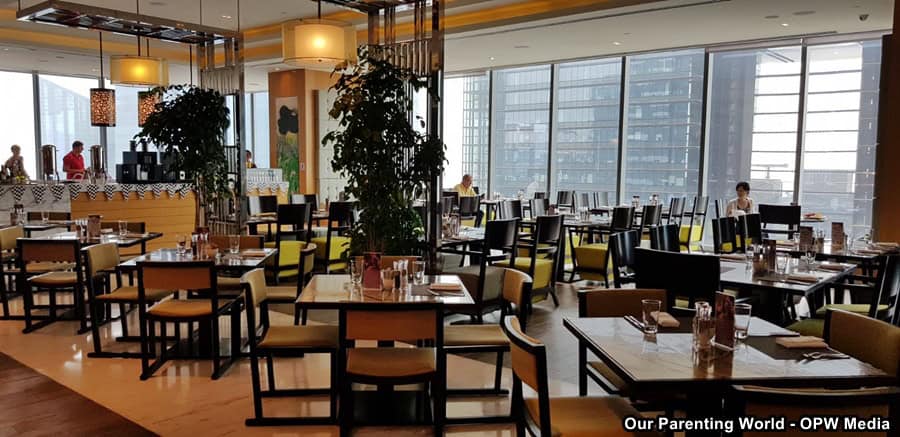 Seasonal Tastes offers unparalleled views of Singapore's skyline.
We visited Seasonal Tastes recently for its family-friendly Sunday Family Lunch. Here's some of the highlights of impressive buffet spread as follows: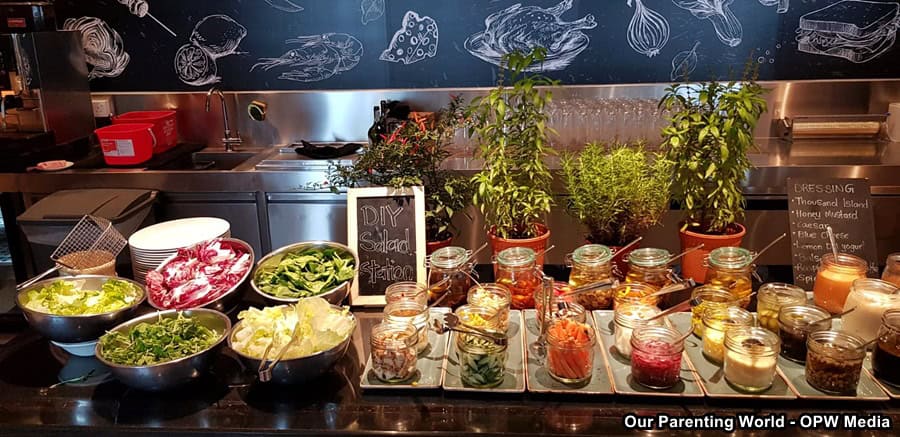 Do it yourself (DIY) Salad Station
The self-serve salad station is filled with a variety of fresh and crunchy vegetables, toppings and dressings for you to choose from.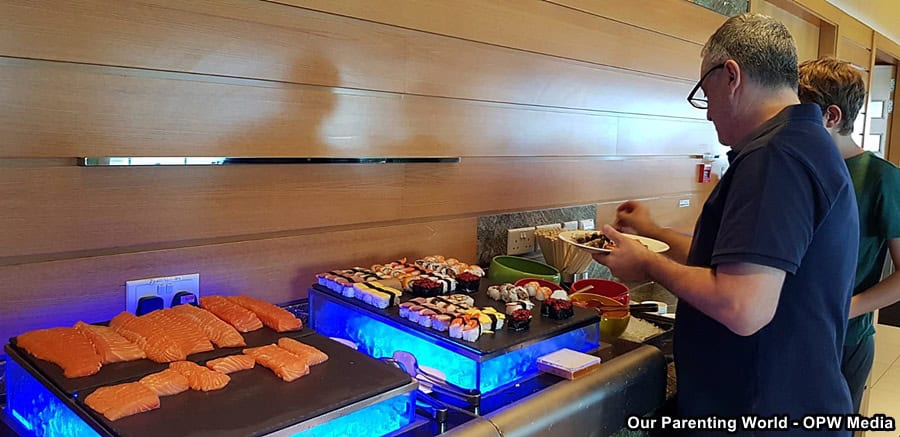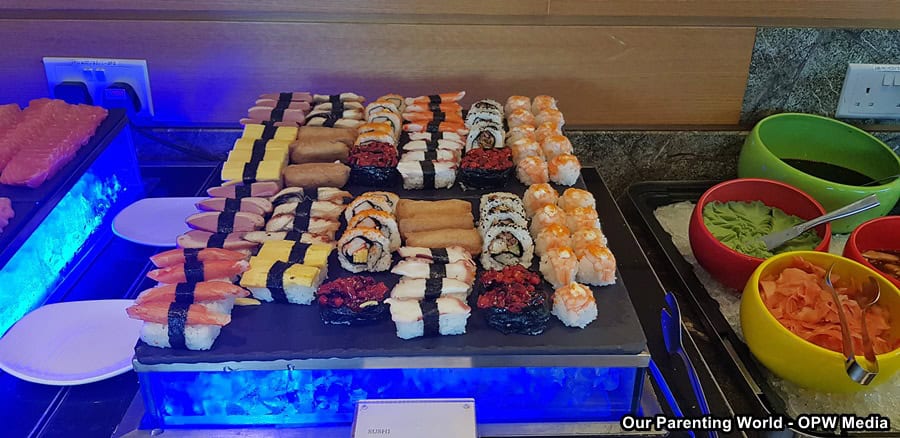 Sashimi and Sushi selection featuring delicious Japanese delicacies and freshly sliced raw salmon.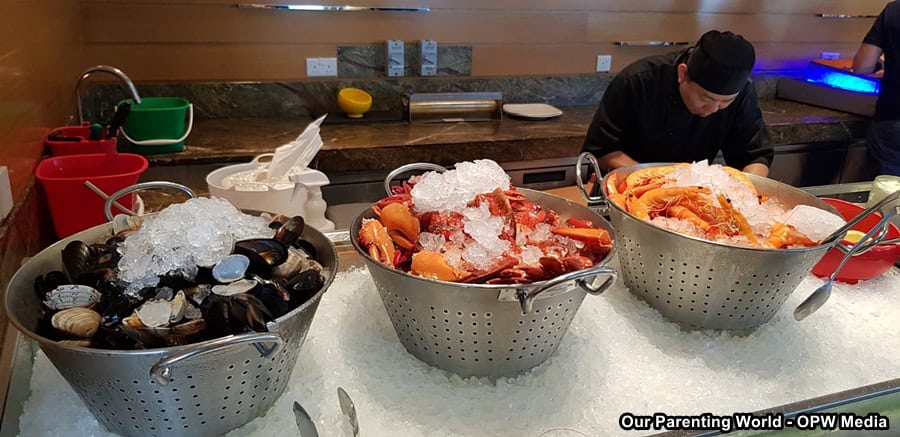 Fresh Seafood on Ice
Seafood lovers will enjoy this station with loads of fresh mussels, crabs, lobsters, prawns, and oysters.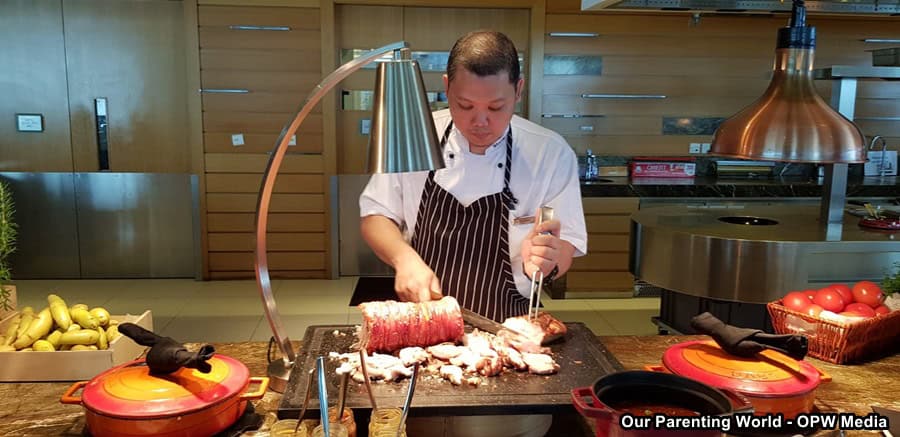 Live carving station
Enjoy juicy and succulent grilled meats like beef at this station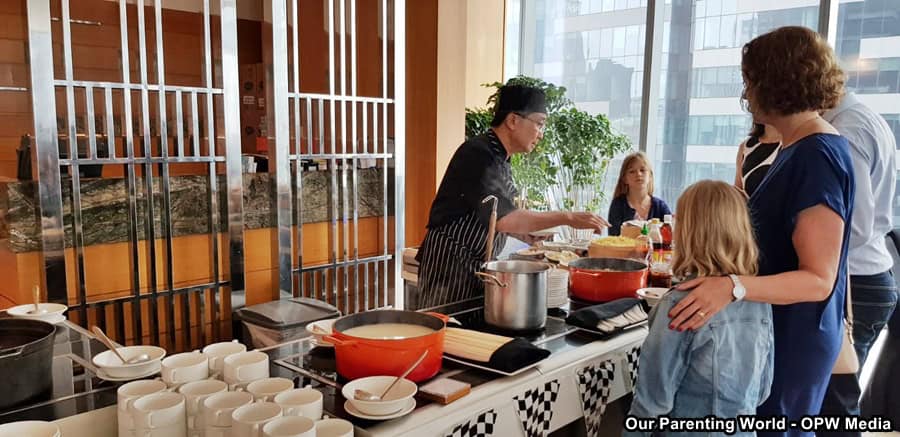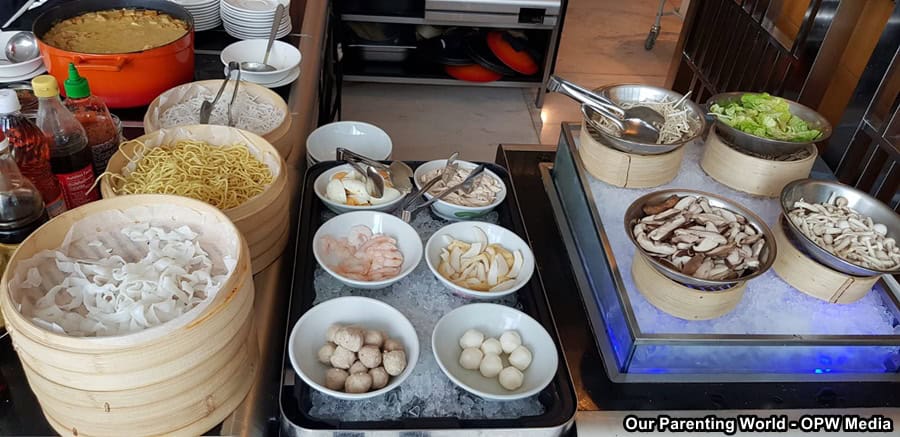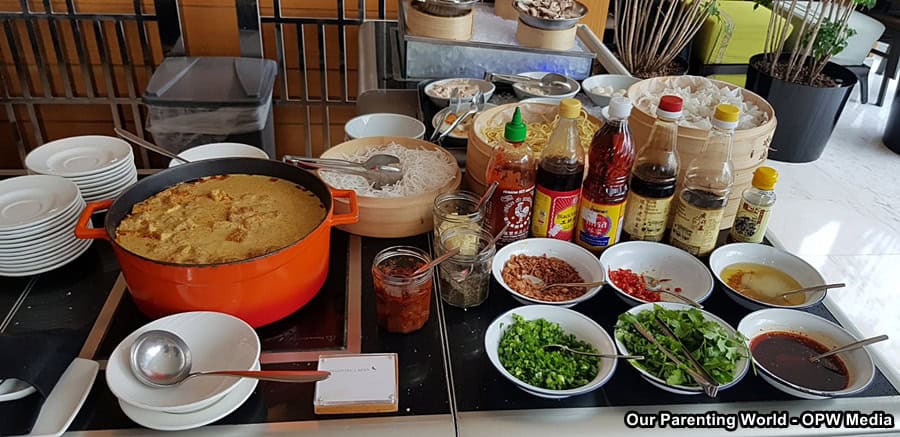 Noodles Station
Savour a hot piping bowl of noodles like the full-flavoured and tasty Singapore Laksa that is freshly cooked by the Chef.
There is also a Pasta station where the chef will cook the Pasta of the Day served piping hot for your enjoyment.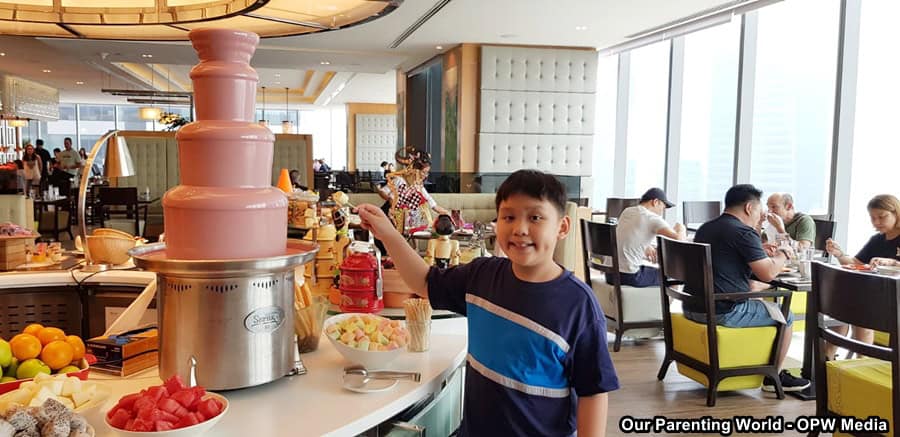 Great variety of delectable dessert, cakes, gelato and fruits. Kids are particularly excited to see the strawberry fondue. Yummy!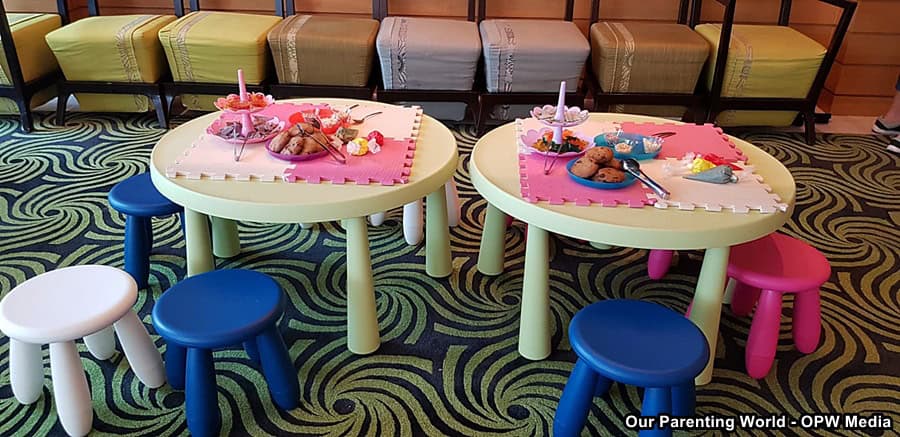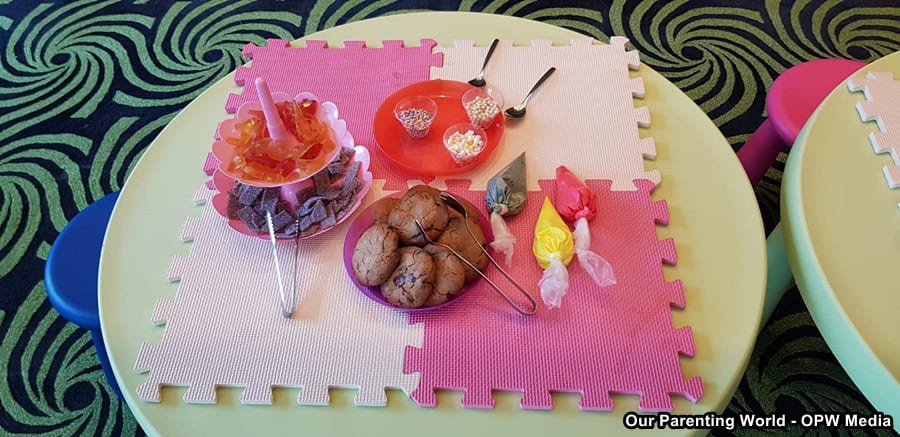 There is even a dedicated buffet spread area that is specially catered for children with kid-sized furniture that are filled with kids' favourite food like tuna salad sandwich, macaroni salad, chicken & potato wrap, fruits and more. There are various activities catered for children such as cupcake decorating and balloon sculpting to keep them occupied while their parents enjoy their meals.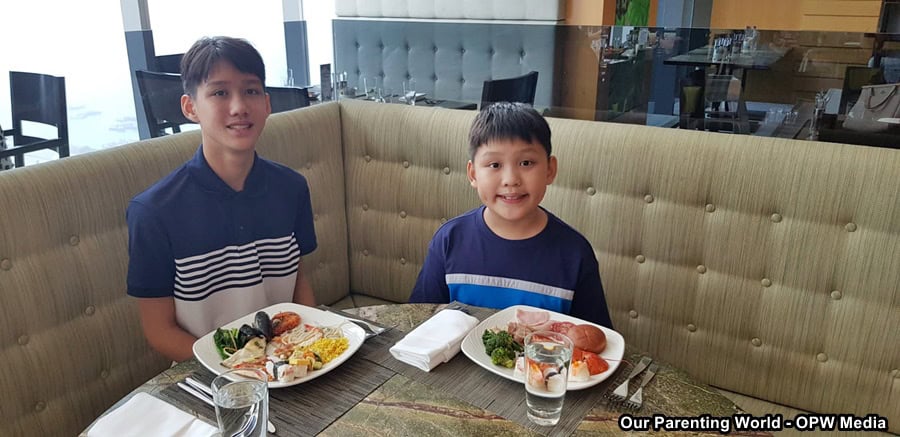 Sunday Family Lunch at Seasonal Tastes offers fantastic buffet lunch that is specially curated for the family. It is available from 12pm to 3pm on Sundays. 
Seasonal Tastes is now one of our favourite places to lunch on Sundays, you can look forward to indulge in a delightful array of sumptuous and delicious food and at the same time, enjoy the spectacular views and attentive services provided by the restaurant. 
Seasonal Tastes
Venue: The Westin Singapore, Level 32, 12 Marina View, Asia Square Tower 2, Singapore 018961
Operating Hours: 6.30am – 11.00pm (Mon-Sun)
Tel: +65 6922 6968
Email Address: [email protected]
Website: http://www.thewestinsingapore.com/seasonaltastes