Sun protection is very important especially in Singapore where we are expose to sun all year round! Some sun exposure is good for our bodies as it helps our bodies to make vitamin D for stronger, healthier bones. However too much sun exposure can cause damages to our skin and even cause skin cancer. Banana Boat® has launched its latest products featuring the new Simply Protect™ range of mineral-based sun protection that are specially formulated for babies and kids so that the whole family can have a peace of mind when they are out playing in the sun.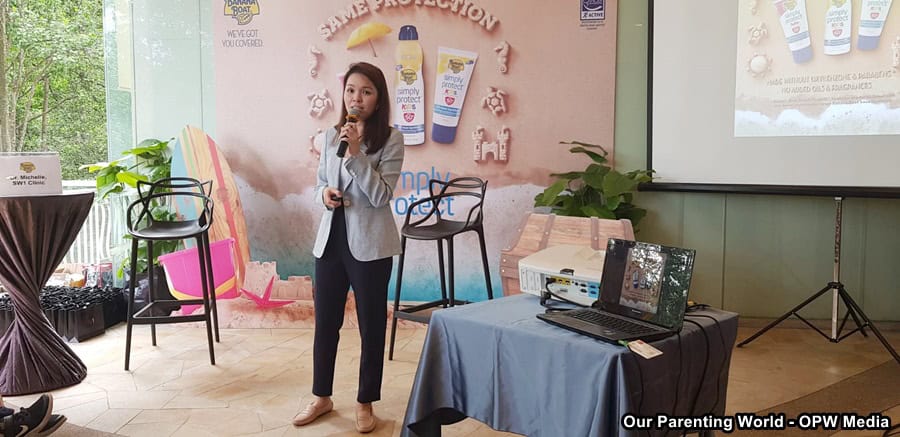 At the launch session, Dr. Michelle from SW1 Clinic, who has years of dermatology experience shared with parents and children on how to protect against the sun and take care of our skin. If you have babies and kids from 6 months to 4 years, use the new Simply Protect™ Baby Sunscreen Lotion which is ultra-gentle, specially formulated for even the most delicate and sensitive skin. For older children, Banana Boat® has Simply Protect™ Kids Sunscreen Lotion and Lotion Spray that are perfectly suitable for children 4 years and above, designed to meet their active lifestyle.
All Banana Boat® products come in SPF50+ with tear-free formula, free of oxybenzone, parabens, added oils and fragrances, and is lightweight and easy to apply. The ultra-gentle water-resistant formula offers broad spectrum protection against UVA and UVB rays from the time of application up to 80 minutes and stays on even when exposed to the elements in seven conditions – the sun, pool water, ocean water, wind, sweat, sand and up to 37 degrees celsius!
Here's why you should apply sunscreen and how to apply it effectively as follows: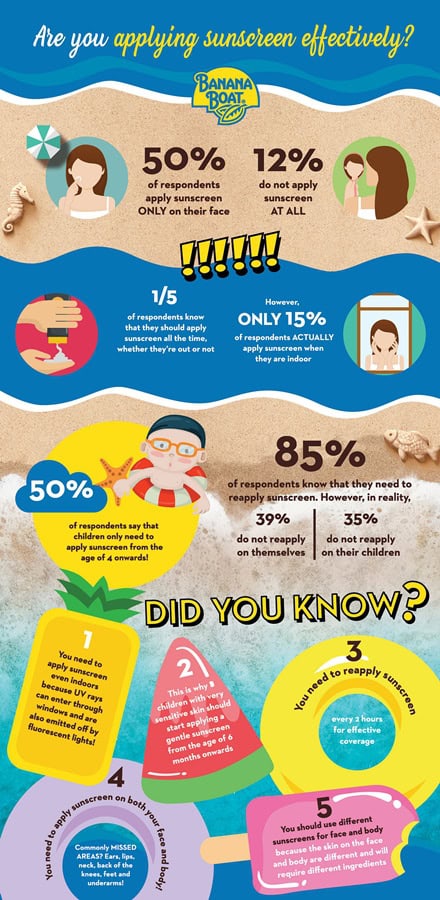 The Banana Boat® Simply Protect™ Baby Sunscreen Lotion in SPF50+ and the Kids Sunscreen Lotion retails for $16.90 each and the Banana Boat® Simply Protect™ Kids Sunscreen Lotion Spray retails for $21.90.
The Banana Boat® Simply Protect™ products are now available at Watsons, Guardian, Fairprice and Unity. To find out more about Banana Boat®, please visit its website at http://www.bananaboat.com.sg/
#bananaboatsg #simplyprotect