During the school holidays, Our Parenting World, little KW attended SuperHero Science Holiday Camp at Kids DiscoveryWorks through registering with Today Got Class (TGC). 
For Parents, By Parents – TGC is an online kids enrichment booking platform, listing quality enrichment classes curated by parents, and exclusive discounts. To find out more about TGC and to book the best enrichment class for your child, please go to http://www.todaygotclass.com/ and to read about our exclusive interview with the founders of TGC, please click HERE. 
About Kids DiscoveryWorks, it has a range of programs to prepare children from preschool to primary school for a world where success will require more flexibility, creativity, innovation, and social intelligence than ever before. It helps to build these essential skills which are important for a child's development and to truly engage children at this stage in their learning, education must encourage a child's natural curiosity and enthusiasm, and be enriched by exploration, discovery, problem-solving and creative thinking. Kids DiscoveryWorks enables children to devote hands-on activities, or to allow children to experience the pleasure of designing experiments to solve real-world, relevant problems.
Read on to find out more about Kids DiscoveryWorks SuperHero Science Holiday Camp.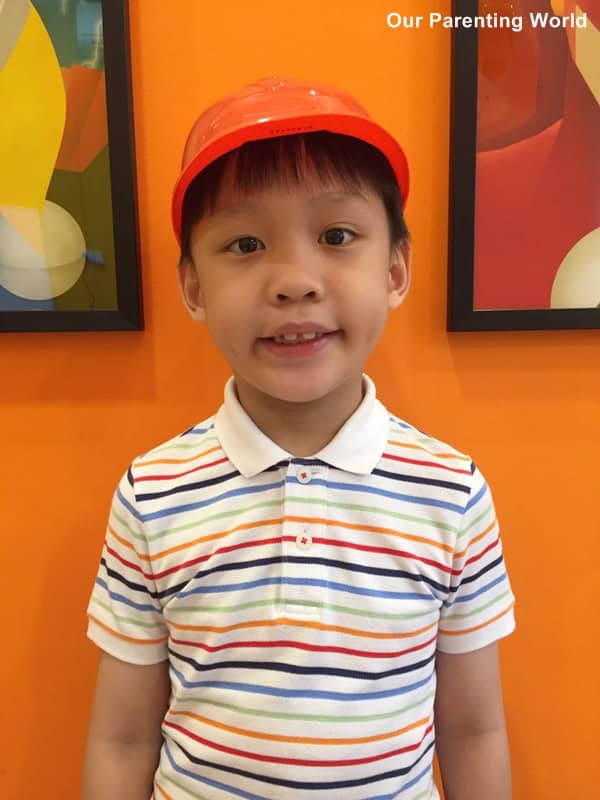 SuperHero Science at Kids DiscoveryWorks is a 3 days holiday camp starting from 9am to 3.30pm. Lunch, healthy snacks and all materials will be provided for full-day campers.
What is the SuperHero Science Holiday Camp about? 
Loki is leading an army of Frost Giants to invade Earth! 
Kids being the best and brightest S.H.I.E.L.D Agents have been chosen to help the Avengers in battle. They will join Avengers to help them complete their missions which include clear blocked passageways, defect enemy drones, distract and destroy Frost Giants. Kids be part of the mission to save the Earth! 
S.H.I.E.L.D. Agents will learn and gain exposure to both scientific method and the engineering design process, learn fundamental principles and concepts used in the natural sciences and civil, mechanical and chemical engineering. 
Looking at the camp synopsis, Little KW being a Avenger's fan is so excited to know at the SuperHero Science holiday camp, he can be a S.H.I.E.L.D. Agent and embark on an important mission!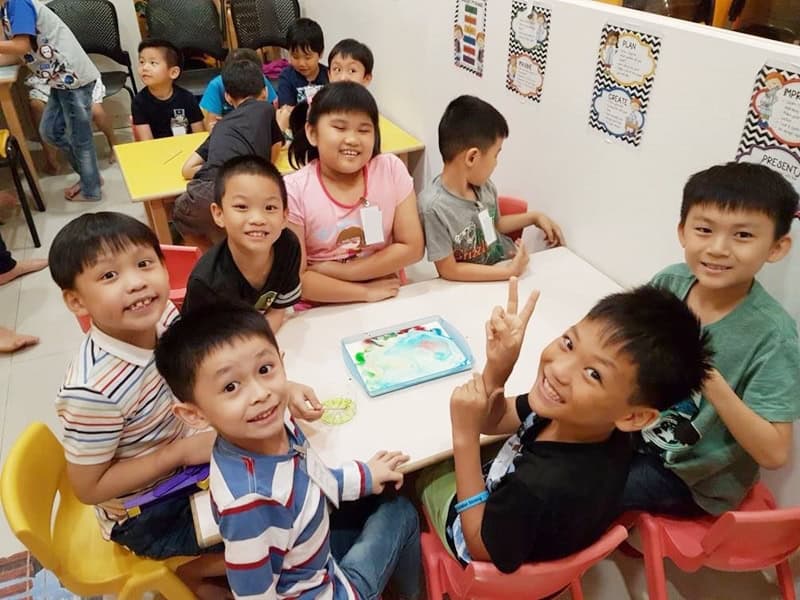 Day 1 of SuperHero Science 
It is the first day of SuperHero Science camp! Little KW is happy to get to know new friends and he quickly settled down to learn more about his mission.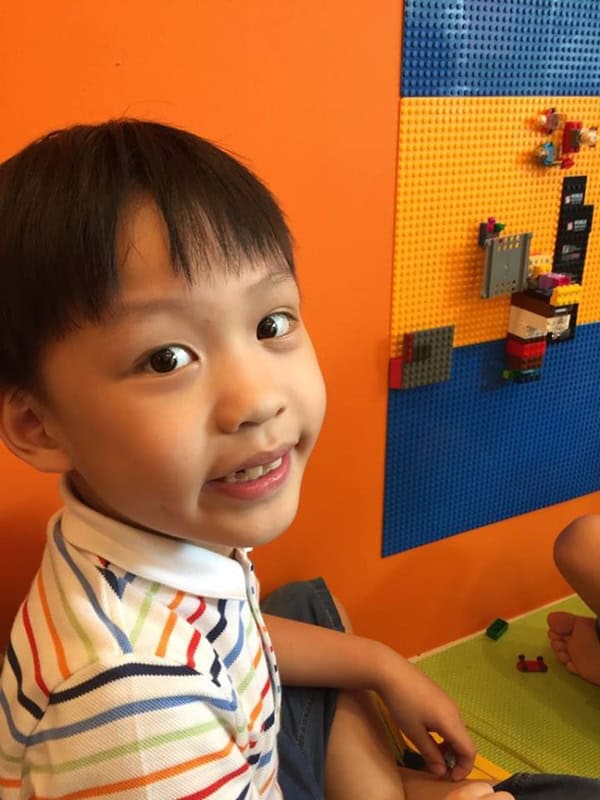 I am a S.H.I.E.L.D. Agent on a mission together with the Avengers to save the Earth!
To prepare ourselves for this important mission, we learn about gravity, projectile trajectory, potential and kinetic energy!
SuperHero Science – Arrows Away! (Potential and Kinetic Energy)
As Agents, we must know how to make our own weapons and undergo weapons training where we will conduct experiments with our newly made bows and arrows to determine the optimal angle of launch to achieve the furthest range of 45 degrees!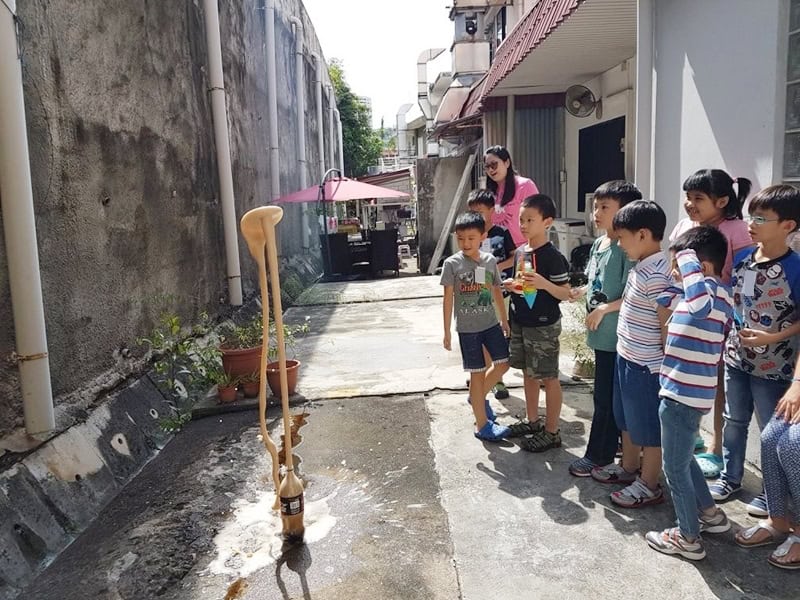 SuperHero Science – Reaction Distractions (Chemical Reactions)
In the afternoon, we wasted no time to further engage in hands-on experiment to learn all about chemical reactions! We learned about atoms, molecules, and chemical and physical changes. The ability to recognise common signs of chemical reactions when embarking on our own series of experiments and make our own bottle rockets! Looking at how our bottle rocket shots up, we have succeeded! 
To save the Earth, we must be fully prepared! 
Day 2 of SuperHero Science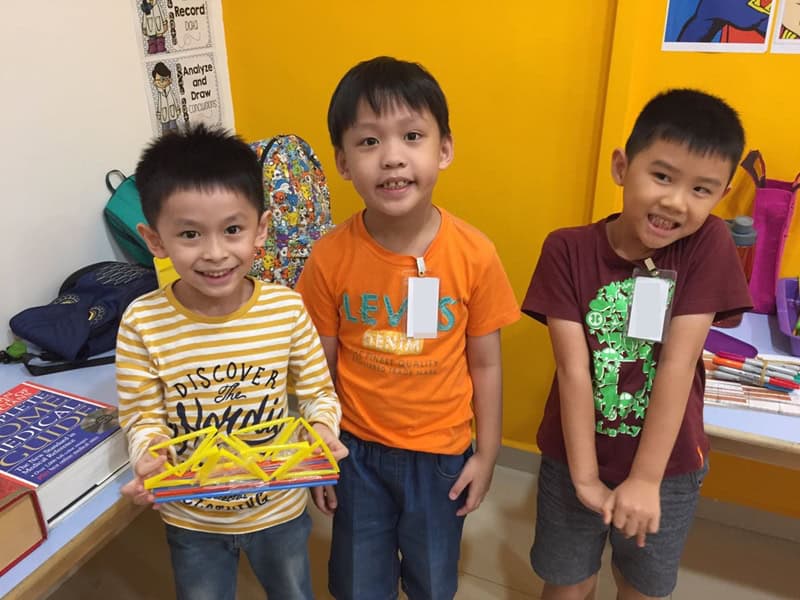 SuperHero Science – Bridging the Gap (Bridge Engineering) 
We have reached Day 2 of our training and my fellow agents and I are looking forward to apply what we have learnt into engineering tasks!
Bridges are an important mean of transportation. There are four main types of bridges: Beam, Truss, Arch and Suspension Bridges, we learnt all about them and the forces that act on them.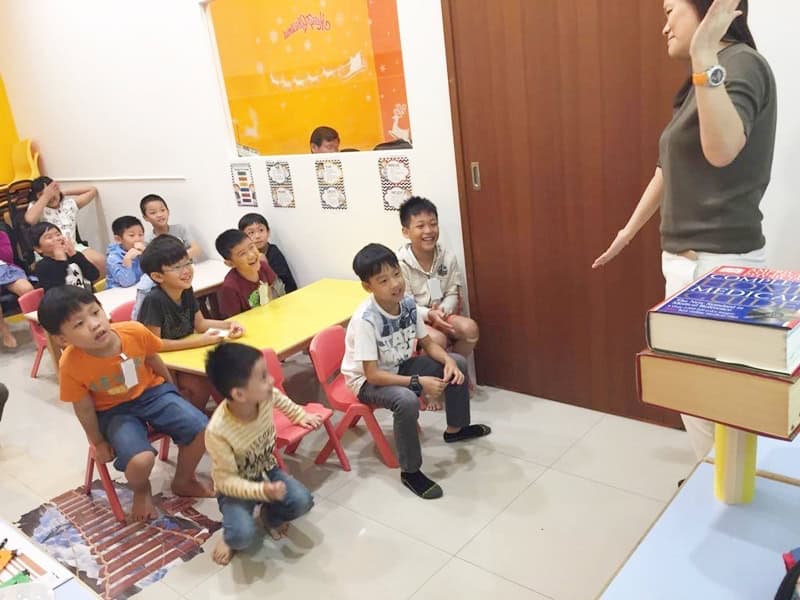 Today, we spend a fruitful time learning from our S.H.I.E.L.D. instructor. It's an eye-opener and mind-blowing to learn and discover amazing work from famous architect like Shigeru Ban. As Agents, we are challenged to exercise our knowledge and engineered into making our own weight-bearing bridges made out of straws! The bridge that can support the most weight will win!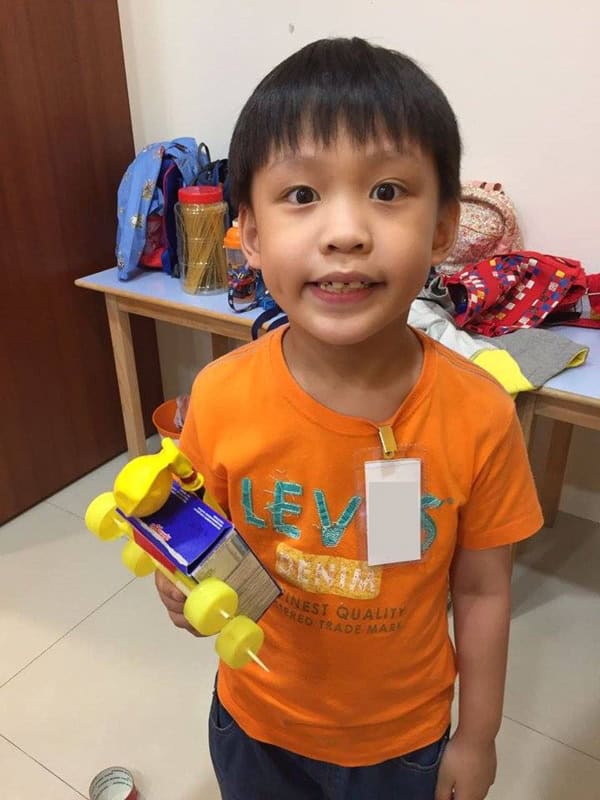 SuperHero Science – Balloon Power (Newton's Third Law)
We get to conduct experiments with pinwheel and balloon rockets, design and make our very own balloon-powered cars. In the process, we learnt more about Newton's 3rd Law of Motion.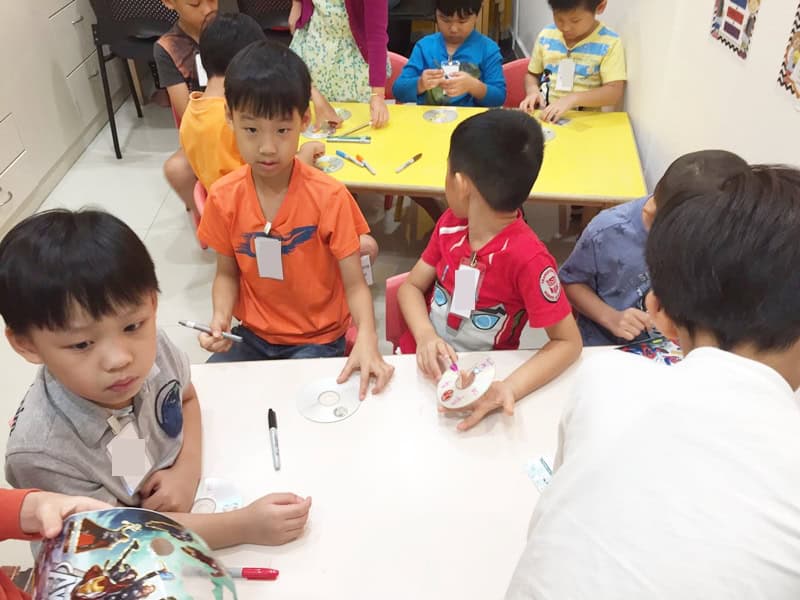 Agents gather to discuss and work together to complete their tasks.
Day 3 of SuperHero Science
This day marked the last day to complete our mission! We have much to learn and to finish our work to save the Earth! We learnt all about friction and get to conduct a series of experiments to find out and explore how friction acts to slow things down, we Agents get hands-on to build our own balloon hovercrafts!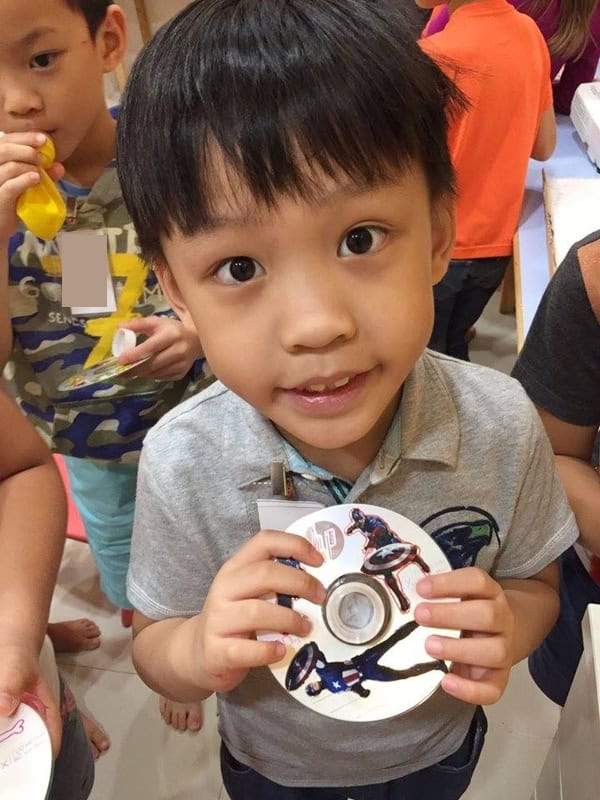 SuperHero Science – Discovering Hovering (Friction)
Fidget spinners is very popular right now!
At the camp, we get to make DIY fidget spinners which rely on reduced friction. It can be pretty stressful fighting Loki and his army of Frost Giants, we need to destress and by making our own DIY fidget spinner, we can use that for some stress relief!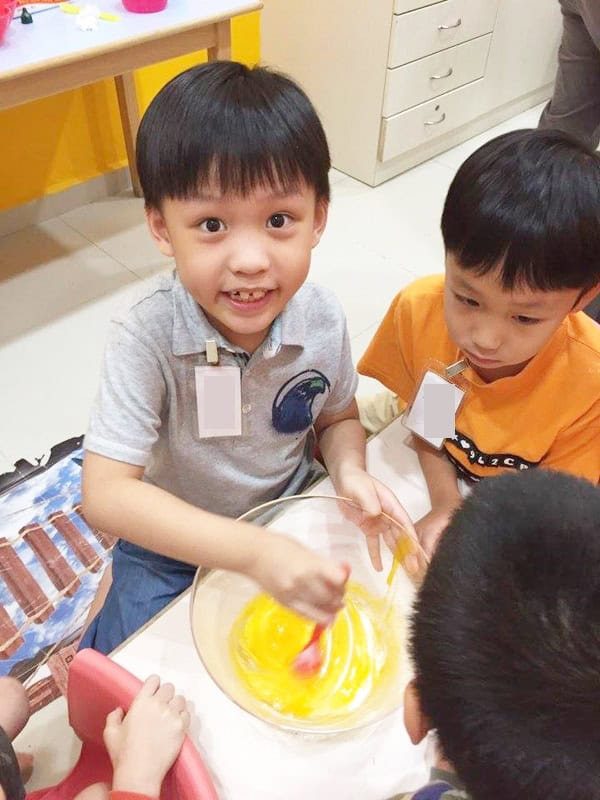 I am working on an experiment with my fellow Agents! 
SuperHero Science – (Non-Newtonian Fluids) 
We learnt about 'normal' liquids, like water are called Newtonian fluids after Isaac Newton, it has a constant viscosity and is affected by temperature. Non-Newtonian fluids is affected by force or sheer stresses like stirring.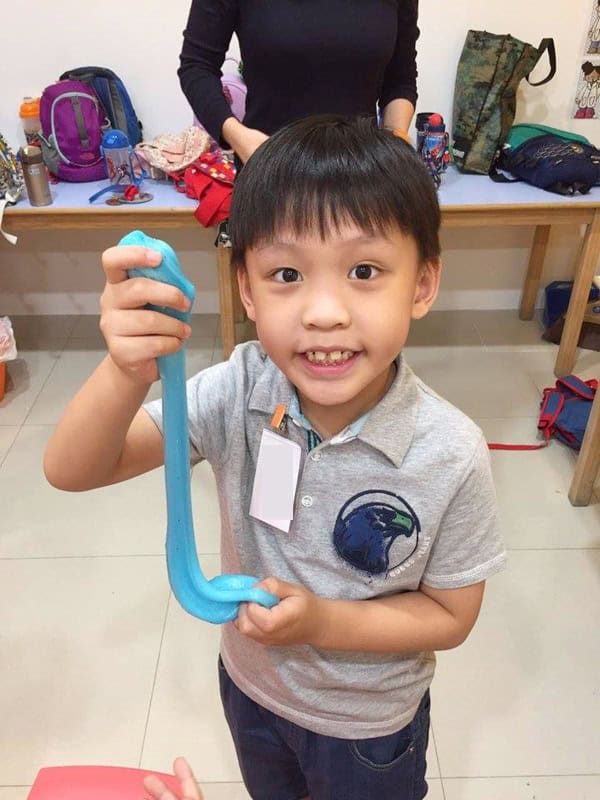 All the above images credit to Kids DiscoveryWorks (Thanks to Kids DiscoveryWorks for providing the images)
The final part, Agents get to conduct a series of experiments and besides getting to explore on how Non-Newtonian fluids differ from 'normal' fluids. We experimented with 3 different formulas for oobleck and slime. All agents get to bring home a little slimy souvenir!
More about SuperHero Science Holiday Camps at Kids DiscoveryWorks
Kids will have a great time learning about the following:
1) Exploring chemical reactions and creating their own "explosives"
2) Engineering enemy traps with superhero slime
3) Experimenting with projectile trajectory for Hawkeye
4) Rebuilding Avengers Tower and more
Thank you to the lovely instructors, Toh Wei Ping and Kids DiscoveryWorks for the enjoyable, enriching and fruitful holiday camp! I have learnt a lot and enjoy taking part in the activities and conducting experiments! 
All Agents will be given a journal for them to bring home to show their parents on what they have done during the 3 days camp. 
At Kids DiscoveryWorks holiday camp, the session starts from 9am to 3.30pm. Early drop-off is available from 8.30am onwards. All materials are provided and in case your child feels cold, please bring a light jacket and a water bottle (water is refillable at the school). 
Each day of the camp, kids will have different experiments and learning activities; some are team projects while others are individual projects. On the last day, kids get to bring home a journal that records his/her time at the camp. 
Kids DiscoveryWorks is an exciting new enrichment program that brings Science, Technology, Engineering & Math (STEM) to pre-school and primary school kids. 
Kids DiscoveryWorks Pte Ltd
215B Upper Thomson Road
Singapore 574349
Tel: +65 6452 0820
Fax: +65 3150 8718
Email: [email protected]
Social Media
https://www.facebook.com/kidsdiscoveryworks/
https://www.instagram.com/kidsdiscoveryworks/
To find out more about Kids DiscoveryWorks, its programs and holiday programs, please go to http://www.kidsdiscoveryworks.com/