This September, Swensen's is proud to present their new Asian Delights menu that showcases the best of local flavours! Indulge in heritage flavours at Swensen's, where the best of both Western and authentic Asian cuisine meets, in one place for everyone to enjoy! 
Discover a selection of hearty and satisfying local favourites that are sure to delight your senses and taste buds with nothing over $20. Savour the heat with the Claypot Spicy Laksa that tickles the tastebuds with its spices and rich, creamy notes and the chunky Curry Chicken with salted egg bits that comes with a uniquely British Colonial inspired pairing of sauces. Swensen's Nasi Lemak with its fragrant coconut rice and oversized double chicken cutlet is also not to be missed! Enjoy the wok-kissed fragrance of classic stir-fry dishes such as Beef Hor Fun using chilled not frozen US Sirloin and topped with crispy beef fats, and Indonesian-style Seafood Mee Goreng with the signature creamy and spicy sauce that boasts a sweet kick.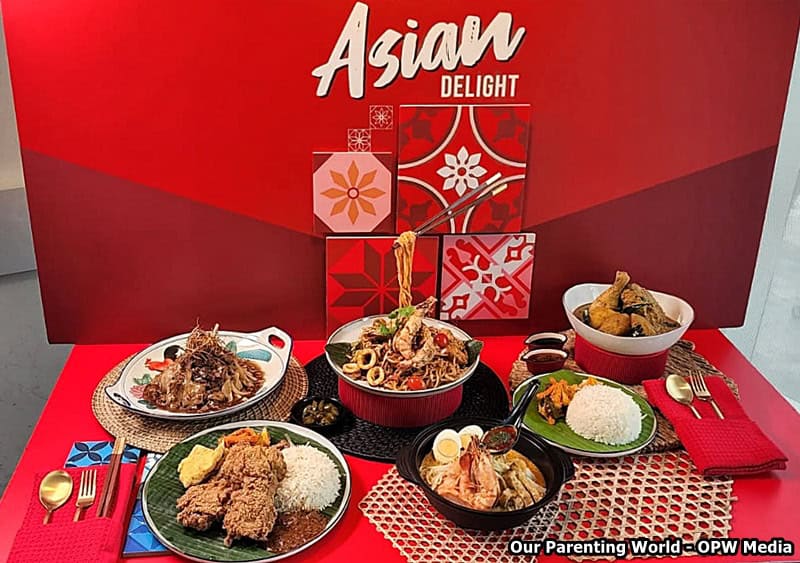 Available at selected Swensen's outlets from now onwards at Changi Terminal 3, Plaza Singapura, and Clementi Mall. 
New! Claypot Spicy Laksa ($15.80)
An extremely comforting bowl of Claypot Spicy Laksa despite Singapore's humid weather. The harmonious blend of ingredients creates a broth that is more lemak or rich with a slightly charred flavour that is also mildly sweet. The thick bee hoon or rice noodles are perfectly coated in the aromatic broth for slurp-worthy satisfaction. Flavour-packed with goodness, each bowl is topped with two King Prawns, bean sprouts, fish cake slices, fried bean curd, hard-boiled egg, a sprinkling of chopped laksa leaf and sambal chilli.
New! Curry Chicken ($15.80)
Like the Claypot Spicy Laksa, the curry is rich and lemak with tender chicken chunks and potatoes. Unlike the usual pairing with just fluffy steamed rice, this rendition boasts the accompaniment of chopped salted egg, tangy achar, sambal chilli and ketchup manis reminiscent of the unique British Colonial style.
New! Swensen's Nasi Lemak ($14.80)

Undoubtedly a favourite in Singapore's hawker scene, this platter of fragrant coconut rice with a tasty selection of toppings is given a hearty Swensen's upgrade with an oversized double chicken cutlet! Golden battered and deep-fried to perfection, crunch into the toothsome chicken thigh cutlet that is crisp on the outside, while remaining moist and tender on the inside. The homemade sambal chilli also packs a punch with the addition of lime leaves and chunks of diced onions.

New! Beef Hor Fun ($14.80)
A no-frills, unpretentious dish of wok-fried flat rice noodles tossed with chilled not frozen US Sirloin slices, beansprouts, fish cake slices, egg, fried leek and preserved green chilli to wok hei perfection. The mouth-watering plate is then crowned with crispy deep-fried beef fat that ties everything together.
New! Seafood Mee Goreng ($15.80)
A well-loved street food across Southeast Asia, this plate of stir-fried seafood noodles in Indonesian grill style showcases a creamy spicy sauce with a sweet kick. Each strand is evenly coated with the tantalising sauce and wok-fried for that superb wok hei fragrance. The noodles are then topped with a bounty of oceanic delights such as two King Prawns, fried fish fillet and sotong, together with sliced onions, cherry tomatoes, chye sim, egg, sliced green chilli, fried shallots and Chinese parsley.
All the above prices quoted subject to service charge (dine-in). Swensen's is Halal-Certified.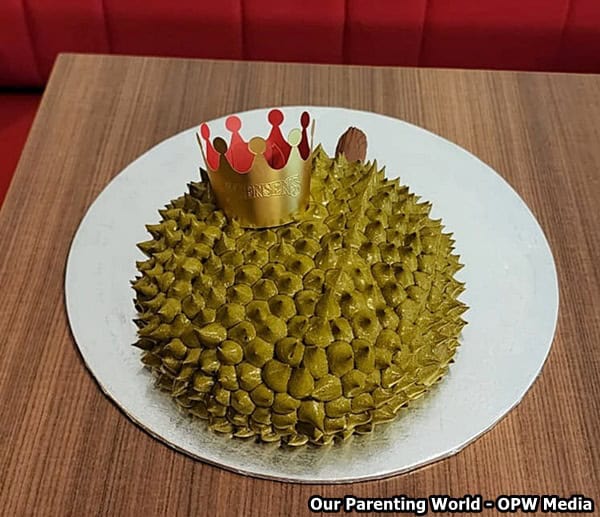 In addition, durian lovers can look forward to enjoy Swensen's Mao Shan Wang with Sea Salt Gula Melaka Ice Cream Cake. This masterpiece is entirely edible and shaped to resemble the actual fruit complete with an individually handpipped "thorny shell".
It is available in 2 sizes**:
$66, 500g
$88, 1kg
**Prices stated are after GST.
Come and visit Swensen's for a good ol' taste of nostalgia!
To find out more about Swensen's, please visit https://www.swensens.com.sg/