Image Credit: Chef Yamashita and "Tanoshii Ke-ki"
Bosch and well-loved pastry chef, Chef Yamashita who is the face of Flor Pâtisserie launched a new book titled "Tanoshii Ke-ki" The book includes 42 easy-to-follow recipes written in a clear, step-by-step format which is suitable for new bakers. These Japanese-inspired French cake recipes include baking tips and tricks to ensure success at every attempt.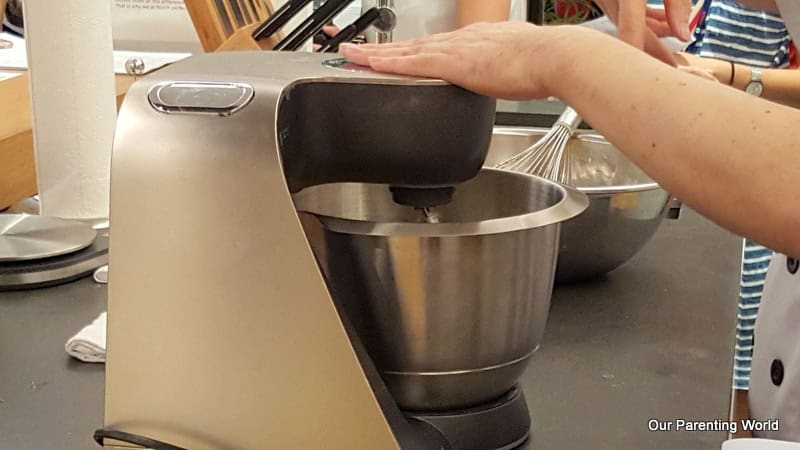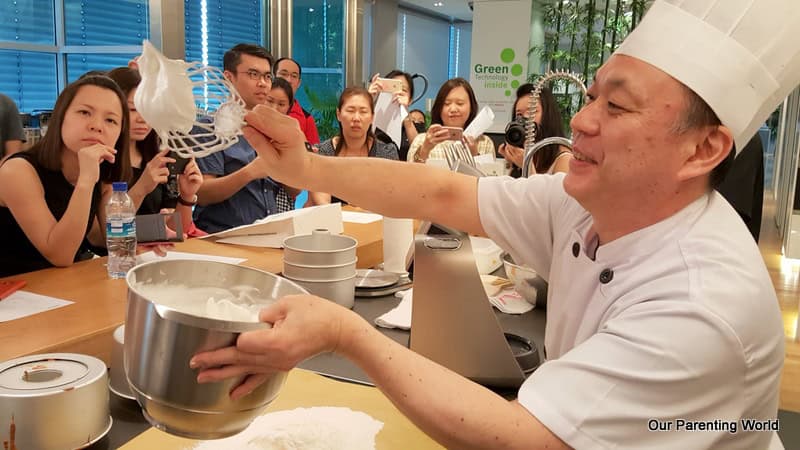 At the book launch event, Chef Yamashita demonstrated to us how to make Yuzu Chiffon using Bosch electric mixer and oven.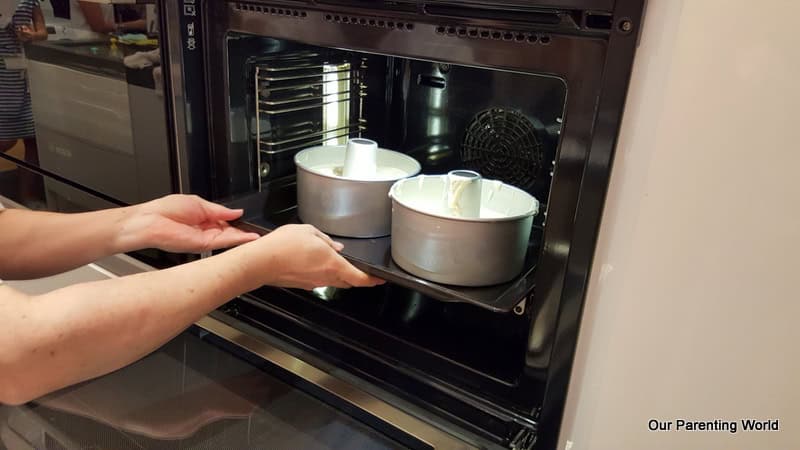 Pour the batter into chiffon cake tin and bake for 30 to 40 minutes.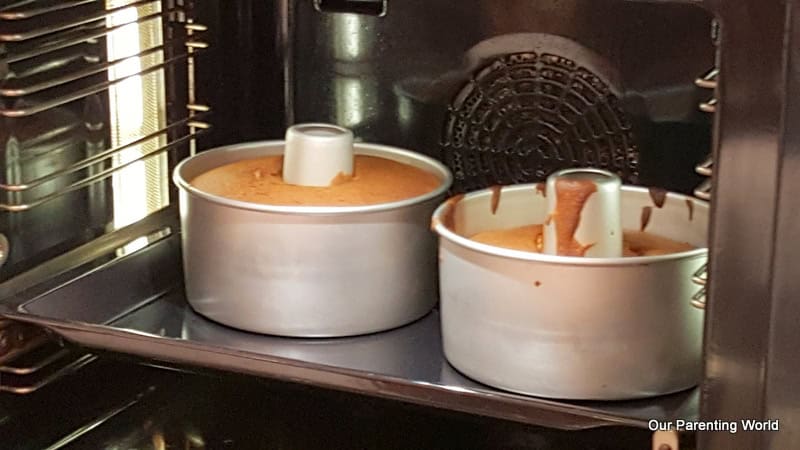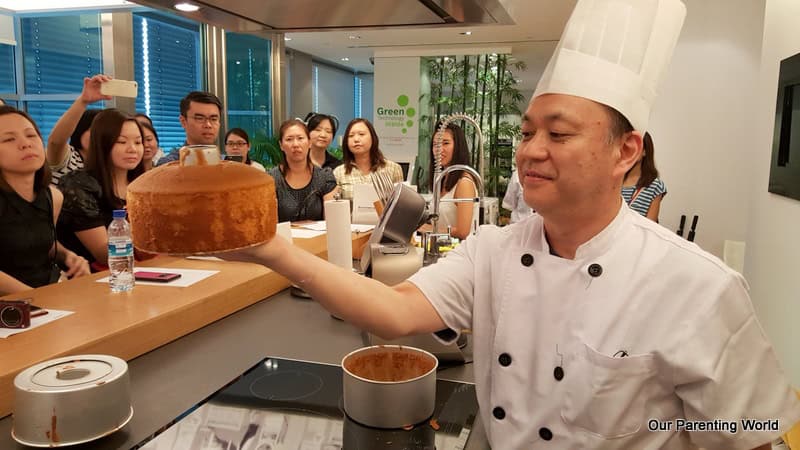 The cakes smell so good when Chef Yamashita took them out of the oven.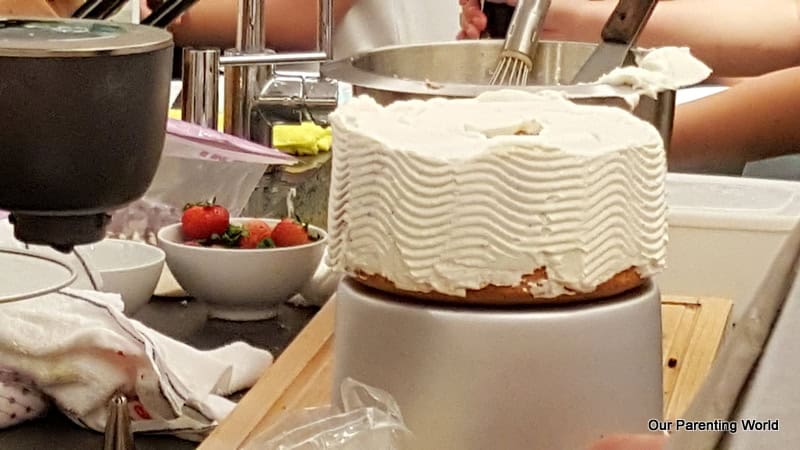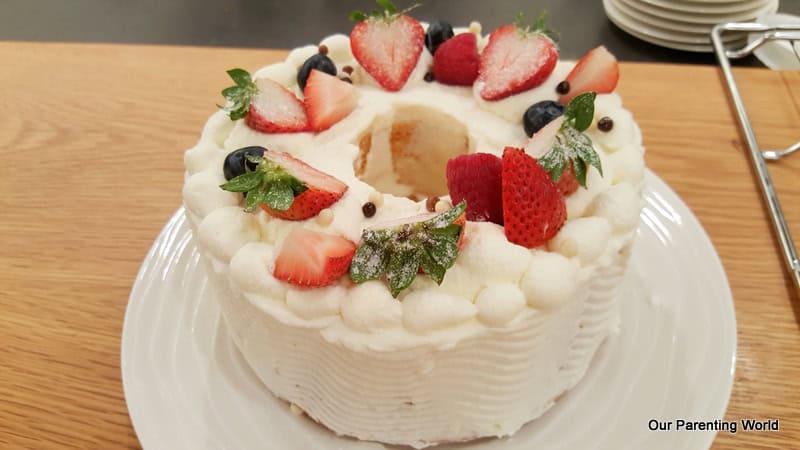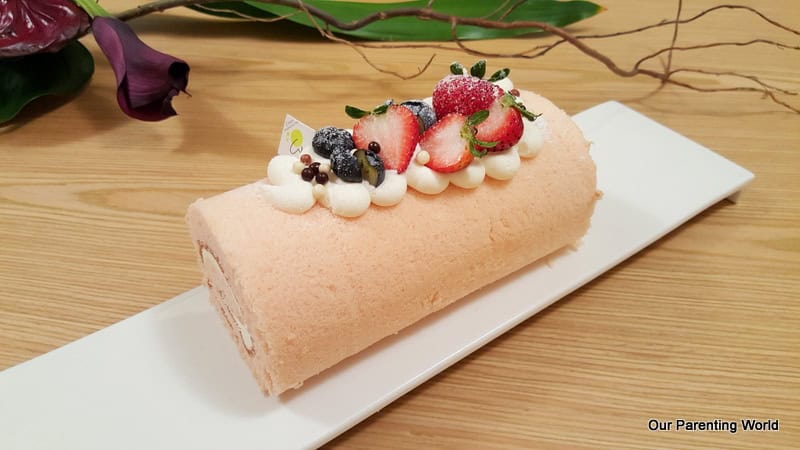 To decorate the cake, you can use Bosch's electric mixer to prepare Chantilly cream. Spread the Chantilly cream around the cake, you can decorate the cake with fresh fruit, chocolate balls, dollops of honey yuzu tea syrup and biscuit crumbs.
In addition to the Yuzu Chiffon, Chef Yamashita has also prepared The Sakura Roll, the beautiful pink roll is made from sakura essence, for us to try out. We simply love the soft, fluffy texture of the cakes, they are so delicious!
If you would like to try out baking the delicious Yuzu Chiffon, Chef has kindly share his recipes with our readers: 
Image Credit: Chef Yamashita and "Tanoshii Ke-ki"
Additional Information: 
Chef YAMASHITA MASATAKA trained at the Tsuji Culinary Institute, a well-known and respected culinary institute in Osaka, Japan. He gained experience working at various pâtisseries around Japan for a decade before starting his own pâtisserie in Nara, which quickly became one of the top pâtisseries there. Eight years later, yearning for new challenges and a change of scenery, Chef Yamashita moved to Singapore where he took charge of the kitchen at Pâtisserie Glacé, turning it into a haven for delightful cakes and pastries. Chef Yamashita soon saw an opportunity to revive his pâtisserie from Japan and re-established Flor Pâtisserie at Duxton Hill, Singapore. Today, Chef Yamashita runs his own highly successful Japanese artisan pâtisserie at Tangjong Pagar Plaza, aptly named Chef Yamashita. 
Blk 1 Tanjong Pagar Plaza
Monday- Saturday: 10am-6.30pm 
Sunday: 10am-4pm
Find out more about Chef Yamashita at www.chefyamashita.com.
"Tanoshii Ke-ki" 
Japanese-Style baking for all occasions
Retail Price: S$32 before GST