Tayo Station, the first Tayo character-based indoor playground in Southeast Asia for families to create their own adventures with Tayo the Little Bus and his friends has opened at Downtown East's E!Hub. 
This is a huge playground occupying 10,000-square-feet-space that integrates indoor playground attractions, edutainment area and sensory play space for young children from 1 to 12 years old including the Tayo's Road Circuit, Poco's Hinoki Play, and Gani's Playground, created to entertain while offering a healthy level of challenge for the kids to overcome. 
Here's the highlights that kids can look forward to have fun at Tayo Station as follows: 
Tayo's Road Circuit (Road safety education for kids)
Kids can ride on the colourful vehicles along the roads that are iconic to the animation series in the child-sized street scene filled with fun spaces like the Garage, Wash n' Go and Pump Kiosk. Kids will be taught basic road safety rules, enabling them to better understand real-world scenarios and learn various road signs in a fun and engaging environment.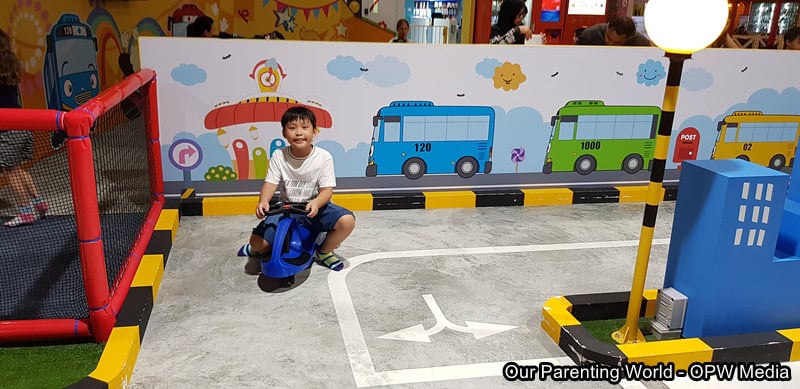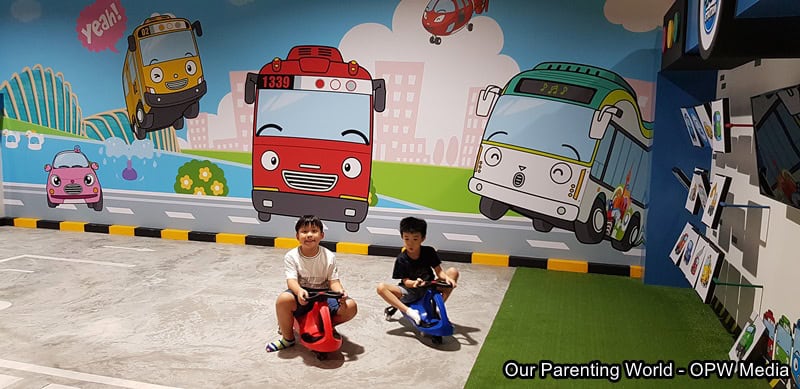 This is a hot favourite zone for many kids, they enjoyed zipping around the Road Circuit.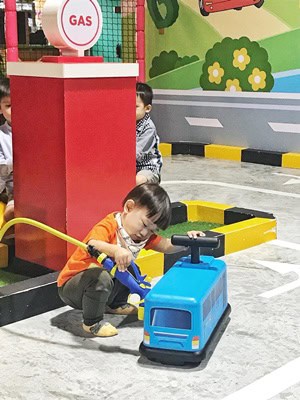 Thanks to Ruby of Familystaycationsg for the photos of her adorable son during our visit! 
Younger kids can ride on the Tayo the Little Bus kiddie ride and kids can also try their hands at pumping petrol into their vehicles. So cute! 
Poco's Hinoki Play
This play area provides a sensorial experience for the little ones using freshly-imported Hinoki wood cubes from South Korea. 
These aromatic and clean cubes, besides widely known for their health and skin benefits, provide an uplifting mood with their scents for the kids to excavate, dig and play to their heart's content.
Gani's Playground (suitable for kids aged 3 years & above)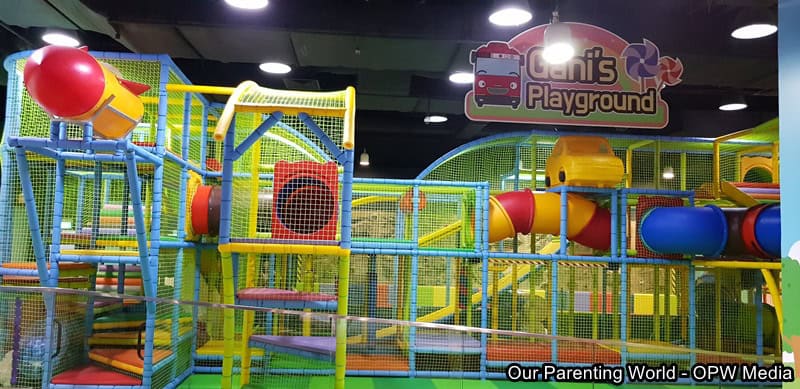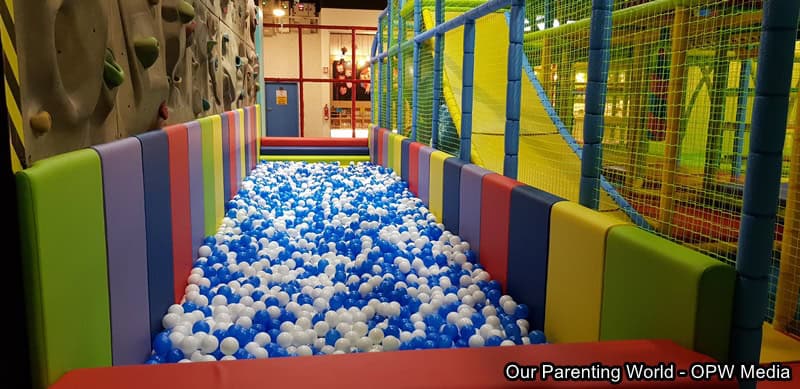 Gani's Playground offers a fully equipped 3-storey play system with two long slides and plenty of physical obstacles. Gani's Playground pits kids' motor and agility skills against the challenges for a stimulating fun-filled day. This will provide an ultimate challenge for kids yearning for a thrilling adventure!
Toddler Play 
The little ones can visit the Toddler Zone that is specially designed to provide a safe environment for toddlers and babies to explore and crawl around the colourful and fun murals and have fun playing the mini slides. 
Birthday Rooms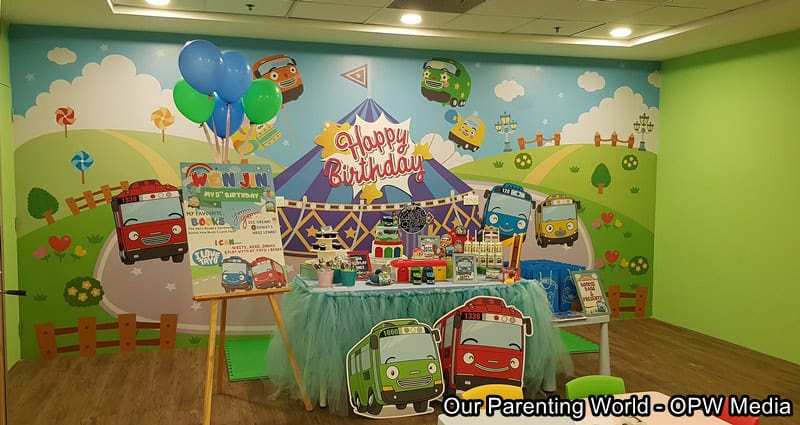 Tayo Station has two Party Rooms with Tayo-designed rooms that can host character-themed parties. These room can also be tailored to suit the needs of families planning a special occasion for their young ones. Families organising a mega party can have the option of combining the two rooms into a larger event space, allowing them to throw a big party for occasions such as momentous birthday milestones. 
Tayo's Toy Store (official Tayo merchandise)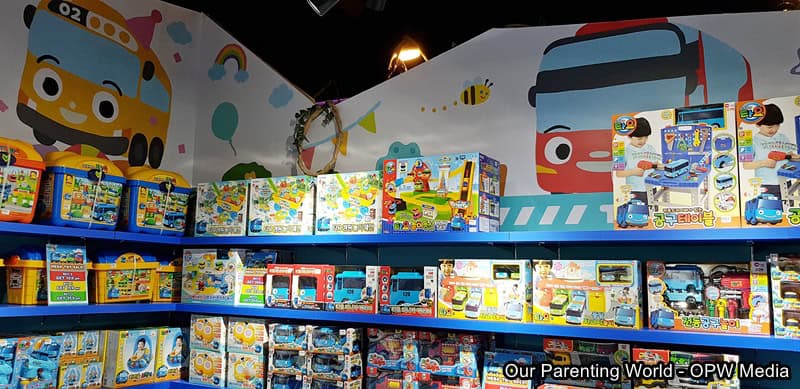 Get your hands on a wide variety of Tayo The Little Bus merchandise and toys for your kids at Tayo's Toy Store.
Station Details:
Opening Hours : 11:00am – 8:00pm (Weekdays)
10:00am – 9:00pm (Weekends, PH and School Holidays)
Address : Market Square @ Downtown East E!Hub, Level 3 ( #03-112) 1 Pasir Ris Close Singapore 519599
Website : www.tayostation.com
Tayo Station is brought to you by the same management of Pororo Park. This coming Christmas, here's the main highlights at both parks, details as follows: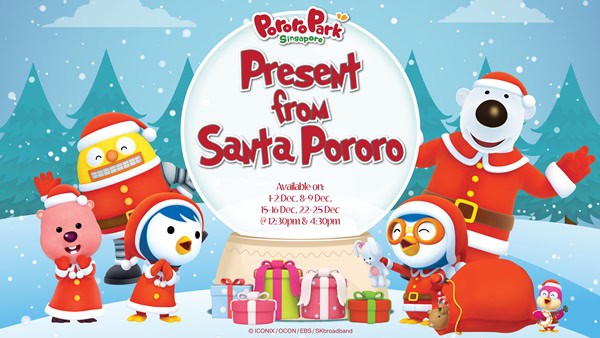 Pororo Park Singapore: Presents from Santa Pororo!
Dates: 1-2, 8-9, 15-16, 24-25 Dec
Time: 12:30pm & 4:30pm
Tayo Station: Presents from Tayo!
Dates: 8-9, 15-16, 24-25 Dec
Time: 12:30pm & 5:30pm 
Pororo and Tayo (at the respective play parks) will be giving out presents to all the kids! Bring your kids to Pororo and Tayo to celebrate Christmas and have lots of fun!
Here's wishing all our readers Merry Christmas and a Happy New Year!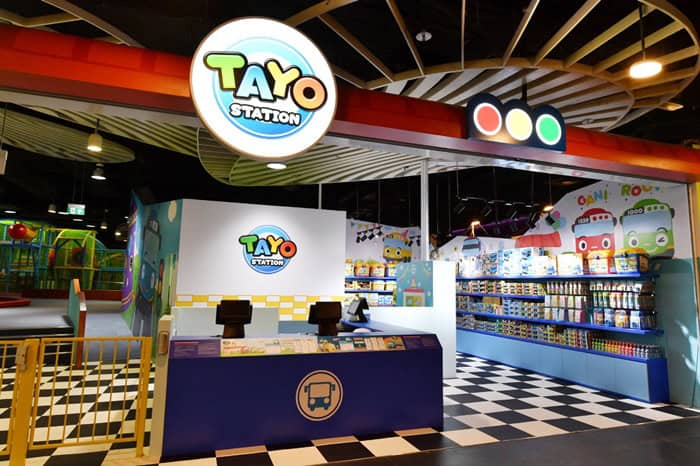 Good News! Giveaway Alert!
This coming Christmas, thanks to Tayo Station, we are giving away THREE Tayo Station's Membership Packages worth $50 each and inclusive of first free visit to Tayo Station to 3 lucky readers! 
Facebook and Instagram Contests:
Here's how to win the giveaway:
1) LIKE and FOLLOW Our Parenting World Facebook Page and Tayo Station Facebook Page
2) FOLLOW our Instagram at @opwmedia and @tayostation
3) LIKE, SHARE and TAG 5 family and friends or more to share this Facebook Giveaway Post
4) LIKE, SHARE and TAG 5 family and friends or more to share this on @opwmedia Instagram Giveaway Post 
Hurry, giveaway will close on 31 December at 23:59Hr. 
Thank you and Good Luck! 🙂 
Giveaway Closed and Winners Announced, for winners' details, please visit Our Parenting World Facebook Page at https://bit.ly/2AZWDCq
Terms and Conditions 
Entry into the giveaway contest will be deemed as acceptance of these terms and conditions. The rules of the giveaway contest and how to enter are as follows:
1) The prize is as stated, subject to change and fulfillment by the sponsors. Winners are not allowed to change the prizes. The prize will be non-transferable, non-refundable and non-exchangeable for other dates/times. The sponsors reserve the right to amend the competition, substitute any prize or with another of equivalent value without giving notice.
2) All participants have the opportunity to win as long as you have completed and fulfilled all the steps required by the giveaway contest. Please make sure your likes and shares are set to public for verification purposes. Incomplete entries and fake accounts will be disqualified at the discretion of the organisers.
3) Winners of past giveaways in the last one month will not qualify for this giveaway, please wait till after one month from the date that you have won to participate in the current giveaways. 
4) Giveaway contest is open to all Singapore residents with a valid Singapore mailing address
5) The organiser (ourparentingworld.com) is not responsible for inaccurate prize details supplied to any entrant by any third party connected with the giveaway contest by the sponsors.
6) Winners will be notified by email /Facebook/Instagram after the contest has ended. If the winner cannot be contacted or do not claim the prize,  we reserve the right to withdraw the prize from the winner and or pick a replacement winner. 
7) The organiser reserves the right to cancel the contest if circumstances arise outside of its control.
8) The sponsor's and the organiser's decision in respect of all matters to do with the giveaway contest will be final and no correspondence will be entered into.
9) Other terms & conditions applied.