THE ADDAMS FAMILY is bringing their entire clan, whether living, dead or undecided, to the MES Theatre at Mediacorp. Direct from UK, this production showcases a brand new orchestration and presentation, you will not want to miss! 
Written by Marshall Brickman and Rick Elice, the creators of multi award-winning Jersey Boys, and music and lyrics by Andrew Lippa, THE ADDAMS FAMILY musical comedy features an original story, and every father's nightmare. Wednesday Addams, the princess of darkness, has grown up and kept a shocking secret that only Gomez knows; she's fallen in love with a sweet smart young man from a normal respectable family! And if that weren't upsetting enough, Wednesday confides in her father and begs him not to tell her mother. Now, Gomez Addams must do something he's never done before – keeping this secret from his beloved wife, Morticia. Everything will change for the whole family on the fateful night they host a dinner for Wednesday's 'normal' boyfriend and his parents. Two different worlds are about to collide. Will love triumph, or will everyone go home vaguely depressed? 
Playing the iconic role of 'Gomez Addams' is established actor, Cameron Blakely, who was recently seen in Singapore's season of Les Misérables as Mr Thenardier and also a string of theatrical and film credits to his name. Gomez's beloved daughter, 'Wednesday Addams' played by Carrie Hope Fletcher, who played Éponine in Les Misérables, apart from having a strong theatrical and acting credit, is also an established online influencer with over 446,000 followers on Twitter, 436,000 on Instagram and over 636,000 scubscribers on her YouTube channel 'It'sWayPastMyBedTime'.
Our Parenting World (OPW) team is pleased to have a quick chat with the talented cast of The Addams Family, Cameron Blakely (CB) and Carrie Hope Fletcher (CHF) to share their views with us.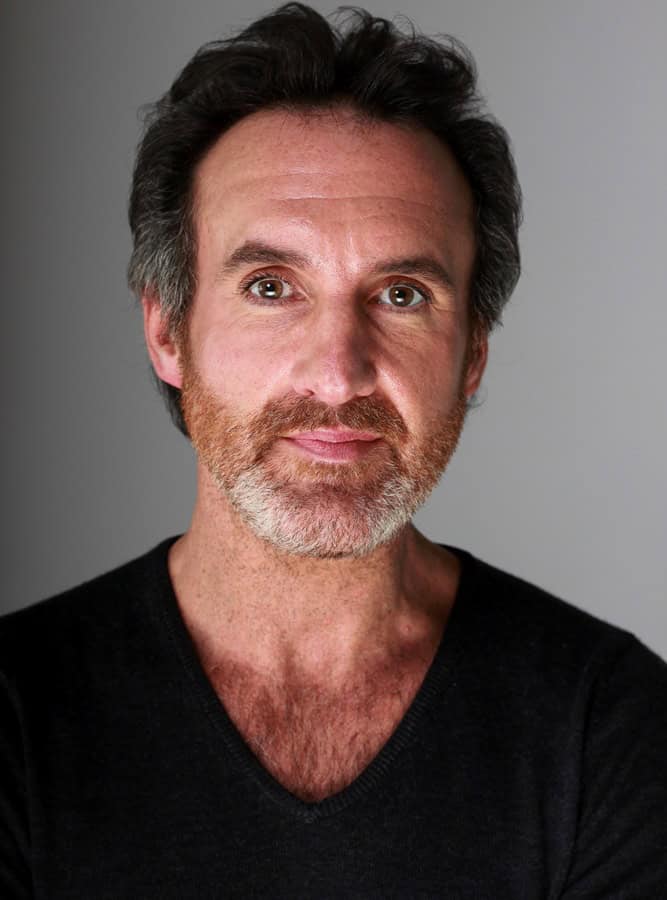 Cameron Blakely as Gomez Addams in The Addams Family
1. Please share with us more about your role in The Addams Family?
CB: I play Gomez the head of the family, he is Spanish, passionate and loyal
2. What are some of the challenges that you faced in your role as the patriarch of the family, Gomez Addams?
CB: Learning the Tangi ,sword fighting and trying to get a conversation out of Lurch!
3. What's your favourite scene in The Addams Family?
CB: I like the last scene with Mortician live before we die
4. What can audience in Singapore expect from The Addams Family and any interesting thing that you would like to share about the musical with our readers?
CB: Humour, darkness and passion accompanied by beautiful music.
5. Do you have any advice for budding performers who would like to take up performing in theatre as a career?
CB: Commitment, hard work and passion for what you do.
6. Lastly, what would you like to say to our Singapore readers and audience who are looking forward to catch "The Addams Family"?
CB: Hope you enjoy the show- please tell your friends.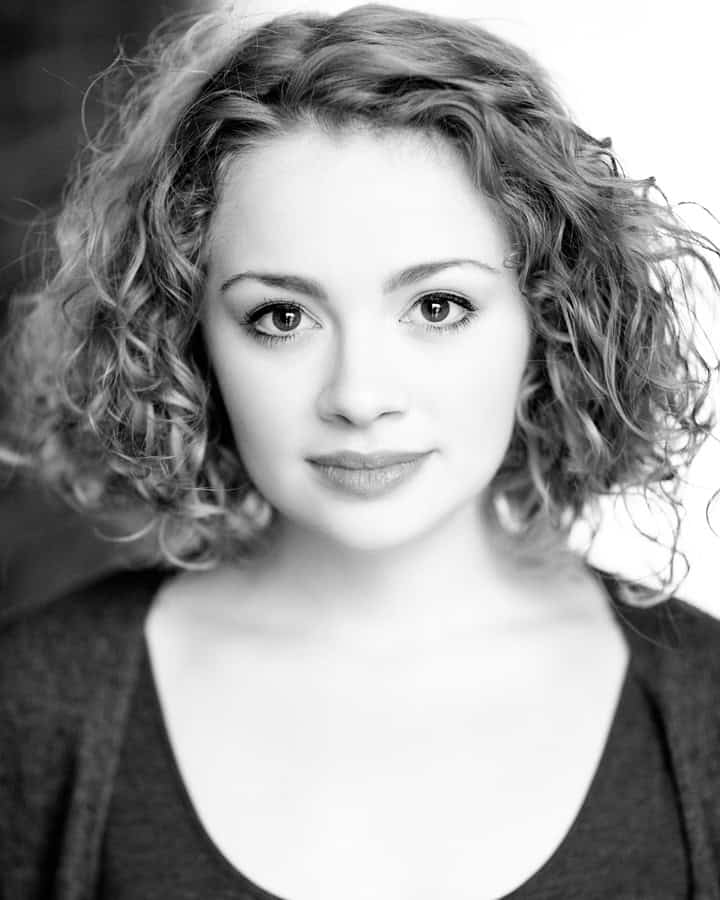 Carrie Hope Fletcher as Wednesday in The Addams Family
1. When did you start performing in musical theatre and what made you decide to develop a career as an actress?
CHF: My first role was at 7 years old as Young Eponine in Les Miserables in London's West End. Performing is really the only thing I've ever been good at and felt confident in.
2. Please share with us more about your role as Wednesday Addams in The Addams Family?
CHF: Wednesday is still the princess of darkness that we all know and love but now she's almost eighteen years old and she's got a boyfriend from a normal family. She's in love and suddenly thinks like puppy dogs and Disneyworld appeal to her and it's a very confusing time for our young Wednesday!
3. What is the biggest challenge that you faced in your role?
CHF: Running around and belting out songs in a corset! Tougher than it looks!
4. What's your favourite parts in The Addams Family?
CHF: I love 'Crazier Than You'. It's a fantastic duet between Wednesday and her boyfriend Lucas in which Wednesday is saying get on board with my craziness or move along! It makes me feel feisty and in control. I love it!
5. You are into acting, writing books, an established online influencer with huge followers and managing your You Tube channel, how do you manage to do them all so well?
CHF: I get bored very quickly so if I have a spare few minutes I'll find a way to fill them which is how YouTube and writing came about in the first place!
6. What's next for you?
CHF: I've just announced my fourth book (third novel) which is due out July 12th 2018 but beyond that, who knows! The tough life of an actress means constantly auditioning and hoping something new comes along!
7. Any advice for young people who aspire to be like you and embark on a career in musical theatre?
CHF: Rejection is inevitable even if you're the best performer on the planet. Persevere. You're only one yes away from the best job of your life!
8. Lastly, what would you like to say to our Singapore readers and audience who are looking forward to catch "The Addams Family"?
CHF: The kooky clan are excited to see you!
Thank you Cameron Blakely  and Carrie Hope Fletcher for taking our interview! 
Come meet this kooky, spooky family as they ride through this family crisis.
Producers John Stalker (Music & Lyrics) and Katy Lipson (Aria Entertainment) further shared that "Having delighted hundreds of thousands of theatregoers in the UK with our production of THE ADDAMS FAMILY, we are thrilled to be bringing it to Singapore in partnership with Mediacorp Vizpro. Singaporeans will be able to enjoy great performances from our supremely talented cast, a fantastic musical score, big dance numbers and fun packed script. This is a great theatre visit for all the family. We can't wait to arrive and start performing!" Yes, indeed, we are all excited that The Addams Family is coming to Singapore! 
Don't miss the opportunity to catch The Addams Family!
The Addams Family
Dates:
15 November – 3 December 2017
Venue:
MES Theatre at Mediacorp
1 Stars Avenue, Singapore 138507
Show times:
Tuesday to Friday : 8pm
Saturday & Sunday : 2:30pm & 8pm
Ticket Prices (exclude booking fee)
Category 1: $165 Category 2: $135
Category 3: $95 Category 4: $65
Terms & conditions apply.

Tickets also available through Tel: 6348 5555 and to purchase the tickets at SISTIC, please visit
https://www.sistic.com.sg/events/caddams1217