The Addams Family, the famous kooky clan has arrived in Singapore!
The story is based on the characters created by Charles Addams' cartoons and the television series in the 1960s, the beloved family has taken onto the big screen which was a huge success and now The Addams Family has turned into a live musical comedy. This popular musical has already been a hit on Broadway is direct from UK and coming to Singapore with a brand new orchestration and presentation!
Are you excited? We sure are! This is a must-see musical that you should not miss!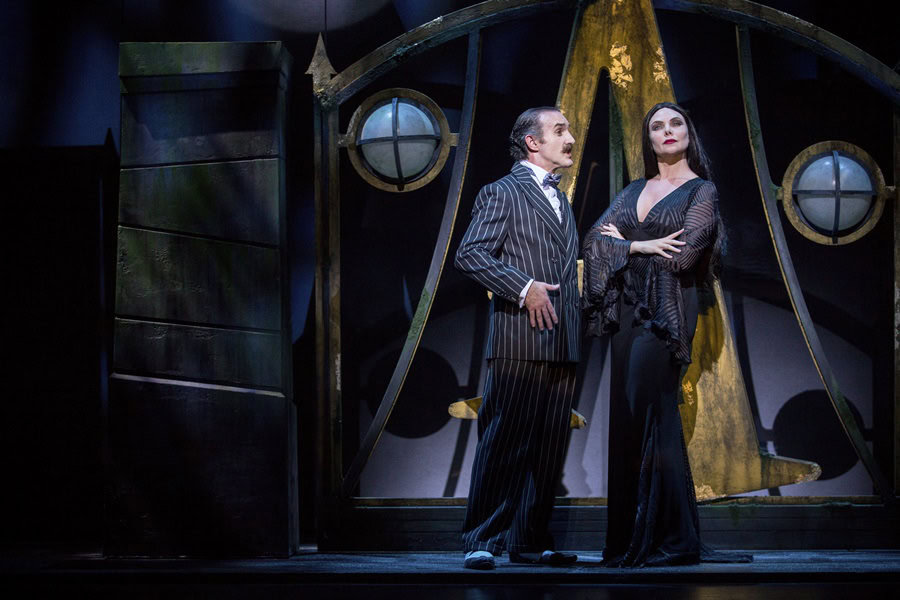 The Addams Family musical is creepy, kooky and very funny, as parents, would you be nervous when one day your child tells you that he or she is going to get married. This happened to Gomez Addams, the head of the household and the father of Wednesday Addams, the princess of darkness. One day, Wednesday shared with him that she is in love and wanted to marry a handsome, all-American boy, Lucas Beineke from a normal and respectable family. Wednesday begs Gomez not to tell her mother, Morticia and to keep it a secret. Gomez loves his wife and he has never kept a secret from her. He is caught in-between and what would he do? The story further escalates when the whole family host a dinner for Wednesday's normal boyfriend and his parents. They are from two different world, will they be able to overcome their differences and get married? 
Cameron Blakely is a fine actor with vast acting experiences and a string of theatre and film credits under his name played the iconic role of Gomez Addams. He was last seen in Singapore performing Les Misérables playing the role of Mr Thenardier. Together with Rebecca Thornhill who played the role of Morticia Addams, Gomez's wife. Rebecca is famous for her role as Mrs Wormwood in the West End production of Matilda The Musical. Both Cameron and Rebecca have such great chemistry on stage as the lovingly Mr and Mrs Addams. Rebecca is very convincing and seductive in her portrayal as the sexy and elegant Morticia Addams whilas Cameron played his role to perfection as the doting father and his struggles when he was caught in-between helping his daughter and keeping a secret from his beloved wife.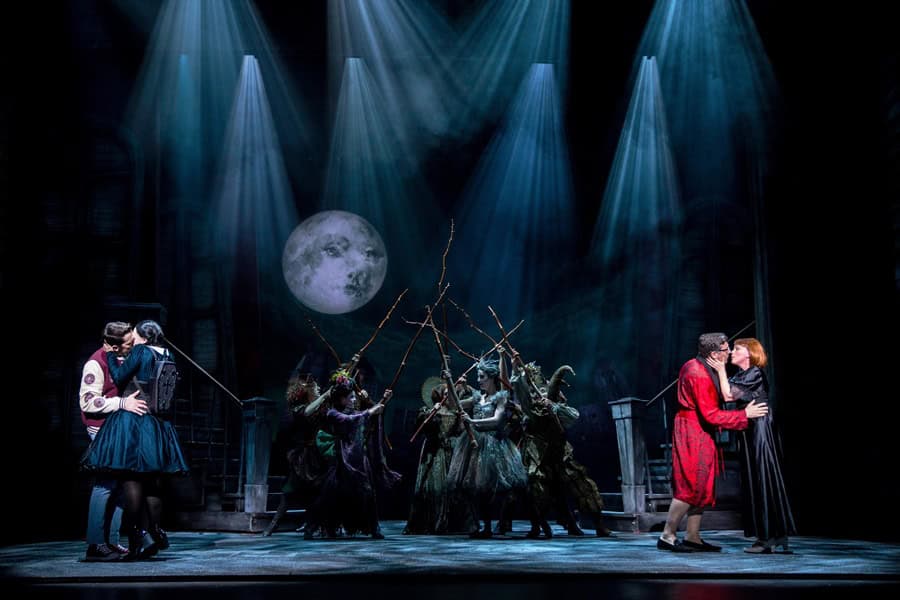 Wednesday Addams played by Carrie Hope Fletcher impressed the audience with her powerful vocals when she belt out many songs especially when she sang the song, "Pulled". Carrie is a multi-talented actress, she also played Éponine in Les Misérables, apart from having a strong theatrical and acting credit, she is an established online influencer with huge followings. She is also an author with her fourth book going to be released next year. Our Parenting World team is pleased to catch up with Cameron Blakely and Carrie Hope Fletcher for an exclusive interview, to find out more about them, please go to http://ourparentingworld.com/the-addams-family-and-exclusive-interviews-with-cameron-blakely-and-carrie-hope-fletcher/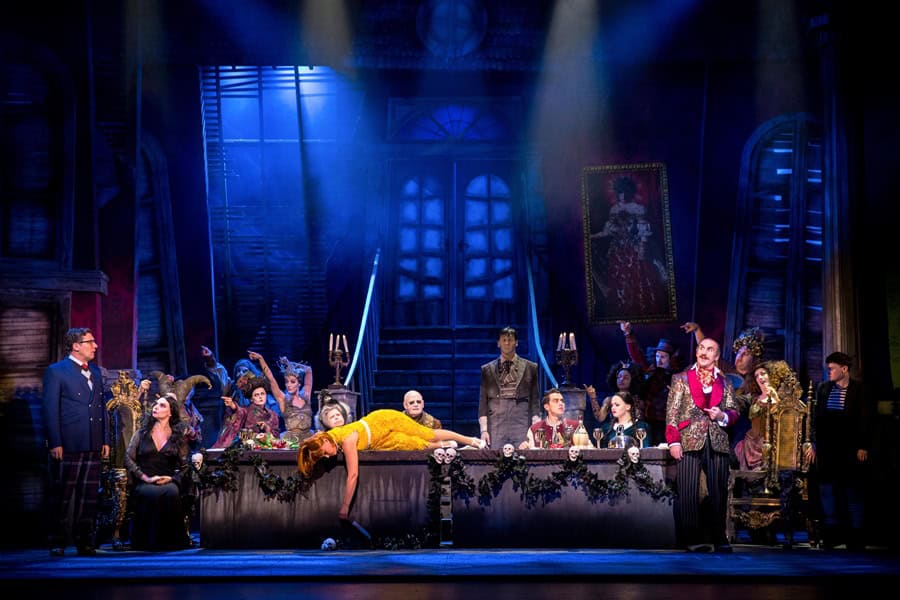 Audience get excited when the iconic theme song of The Addams Family together with a hand popping out to do the finger snapping was performed at the beginning of the show. Majority of the audience including us started humming and snapping our fingers along with the music. 
The Addams Family delivers a powerhouse show with a stellar cast that is set to impress! Expect lots of laugh, dancing, catchy songs and it is a feel good, highly entertaining, romantic musical that will make you love the kooky, mysterious family! 
Catch The Addams Family while they are here in Singapore till 3 December 2017!
The Addams Family
Dates:
15 November – 3 December 2017
Venue:
MES Theatre at Mediacorp
1 Stars Avenue, Singapore 138507
Show times:
Tuesday to Friday : 8pm
Saturday & Sunday : 2:30pm & 8pm
Ticket Prices (exclude booking fee)
Category 1: $165 Category 2: $135
Category 3: $95 Category 4: $65
Terms & conditions apply.
Tickets also available through Tel: 6348 5555 and to purchase the tickets at SISTIC, please visit