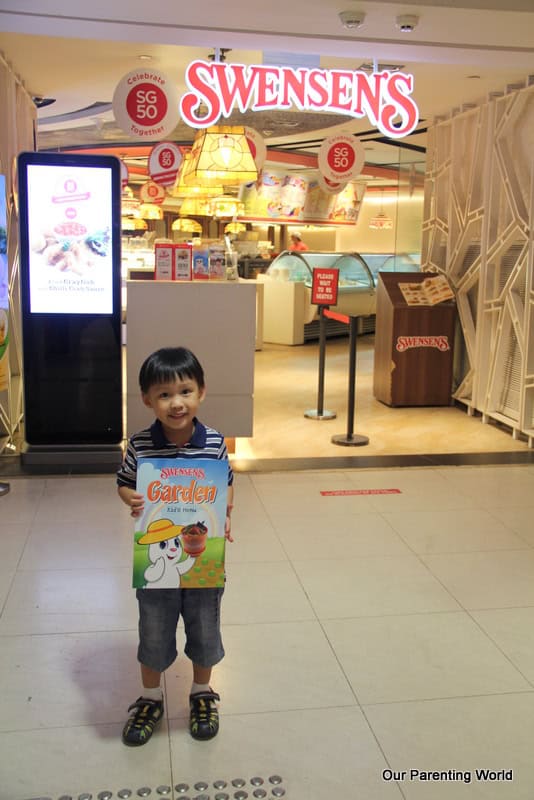 Swensen's is one of the more popular family restaurants in Singapore, children love its Kid's meal set because the tasty meal is served in an attractive brightly-coloured submarine box. We know of many children who love to bring the submarine boxes home after they have finished their meal including our children. 
As of 1 June 2015, Swensen's introduced an all-new Swensen's Garden Kid's Meal. This time, there will be a new box which is even more attractive than the submarine box. The new box is larger and has pop up characters featuring a backyard garden. This green theme Kid's meal encourages children to learn about the importance of protecting our environment.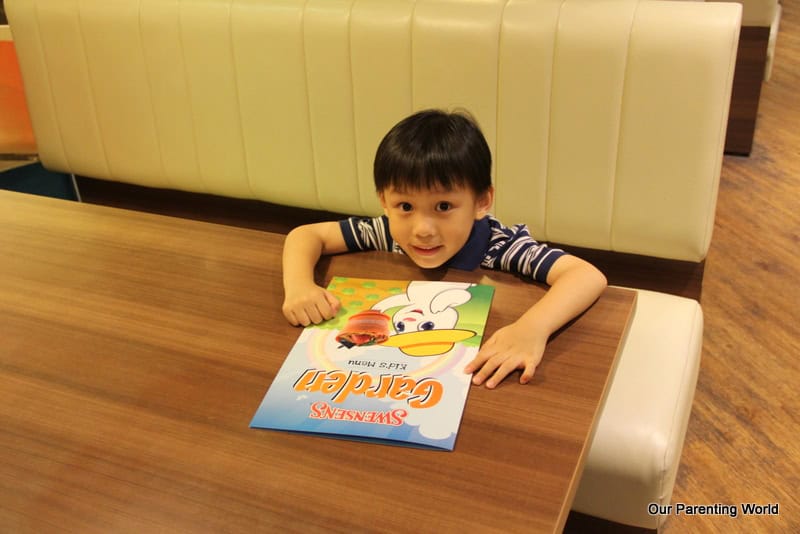 "I can't wait to order my Kid's meal now!"
In addition to the new box, there are also two new main course options and one new drink option. The Kid's meal includes an entrée, a nutritious corn-in-a-cup as a side and a choice of beverage all for only $9.90. This is really value for money Kid's meal.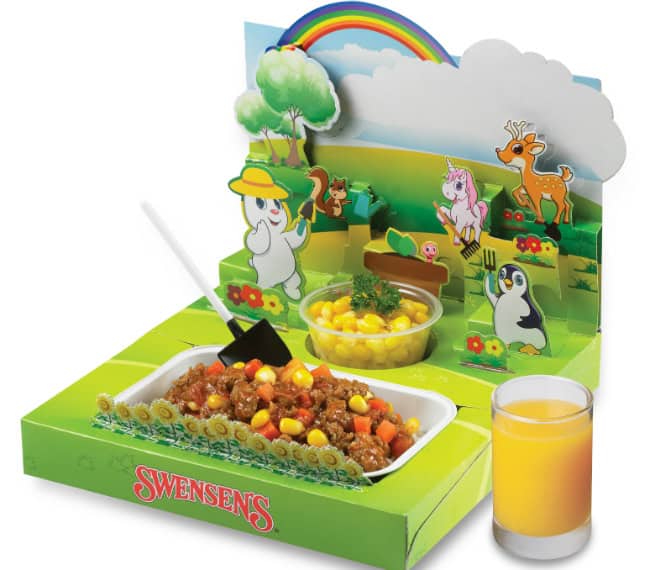 Photo Credit: Swensen's Singapore
Swensen's new Garden Kid's Meal will make kids excited with its bright, attractive and colourful box featuring animals, trees, beautiful garden, colourful rainbow that many children would like to bring the box home for memento. 
"Swensen's Kid's Meal has always been my favourite when I visit Swensen's. I love to eat Fish and the set that I chose is Fish 'N' Chippies with big chuck of soft, tender fish fillet, the outer crust is crispy and the meat remains moist. I can finish up the whole meal easily." 
There are 6 options for the main course, including 2 new choices, which are Chick 'N' Rice (Grilled chicken and teriyaki sauce served on a bed of rice with corn-in-cup) and Beef 'N' Rice. (Grilled beef and fresh veggies served on a bed of rice with corn-in-cup). The other regular main course choices include the popular Spaghetti Twirlies, Fish 'N' Chippies, Chick 'N' Fries and Cheesy Omelette.
The drinks included in the meal not only contain the usual choice of Orange Juice and Apple Juice, in addition, a newly added Iced Milo is included in the choice of drinks. Ice Milo is a popular children drink in Singapore and this addition certainly makes the set meal more attractive.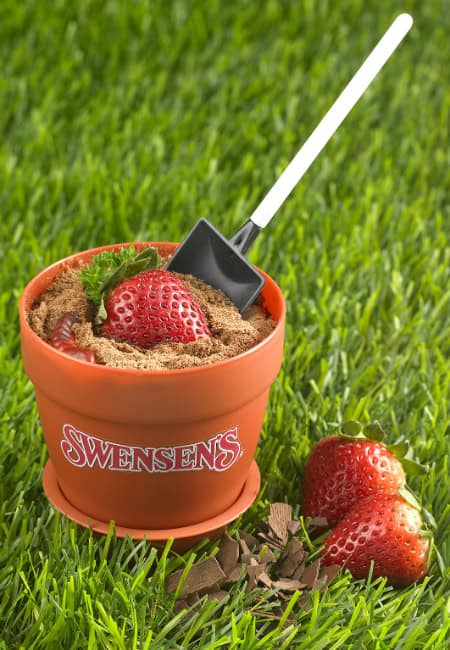 Photo Credit: Swensen's Singapore (Milo Ice-Cream Dirt Pot)
For those who love to eat dessert, there are two new desserts. First one is a new "Milo Ice-Cream Dirt Pot" is a sundae consisting of Milo ice-cream covered with Milo powder, decorated with gummy worms, strawberries and parsley that comes with a spade. Second dessert is Coit Tower Junior, is a junior tower filled with Vanilla and Chocolate ice cream, strawberry and chocolate fudge toppings, fresh banana slices and almond bits. 
As part of the Kid's Meal, all you need to do to enjoy this yummy dessert, "Milo Ice-Cream Dirt Pot" is to top up another $3.90 for the Kid's Meal and for a-la-carte order, you would need to top up another $5.90. As for Coit Tower Junior, you can enjoy it at an additional $2.90 for the Kid's Meal or for a-la-carte order is at $4.90.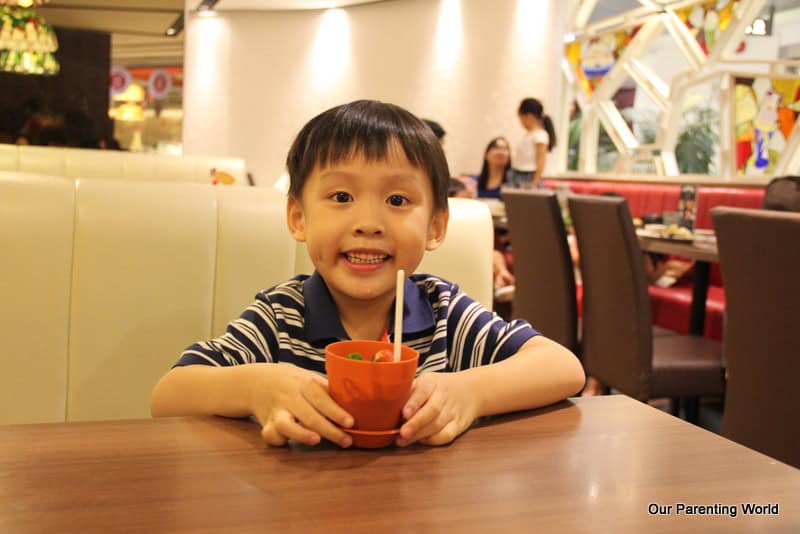 This "Milo ice-cream Dirt Pot" certainly complements the Iced Milo drink to make it a tasty and nutritious meal. You can actually bring home the pot after you have finished the dessert. 
Swensen's newly revamped "Garden Kid's Meal" not only continues with the tradition of providing value for money children meals but also include new options for the main courses, drinks and dessert. It will certainly be one of the places for families to go to have a nice meal in Singapore.
Swensen's Garden Kid's Meal is serving now at $9.90 only. Please click HERE for more information on Swensen's Kid's Meal and its meal options.