The Body Shop is well-known and a pioneer in using natural ingredients for its beauty products that are ethically-sourced and cruelty-free, none of the products are tested on animals. One of The Body Shop's popular and iconic range of skin care is its tea tree line. 
Its much-loved Tea Tree range of products is infused with Community Trade tea tree oil from the Kenya Organic Oil Farmers Association (KOOFA) containing leaf essential oil, made with hand-harvested leaves that are gently steam-distilled. Tea tree contains powerful antibacterial, anti-inflammatory, anti-viral and anti-fungal properties that is effective in targeting skin blemishes, absorbing excess oil, controlling shine, protecting, soothing and promoting visibly clearer skin.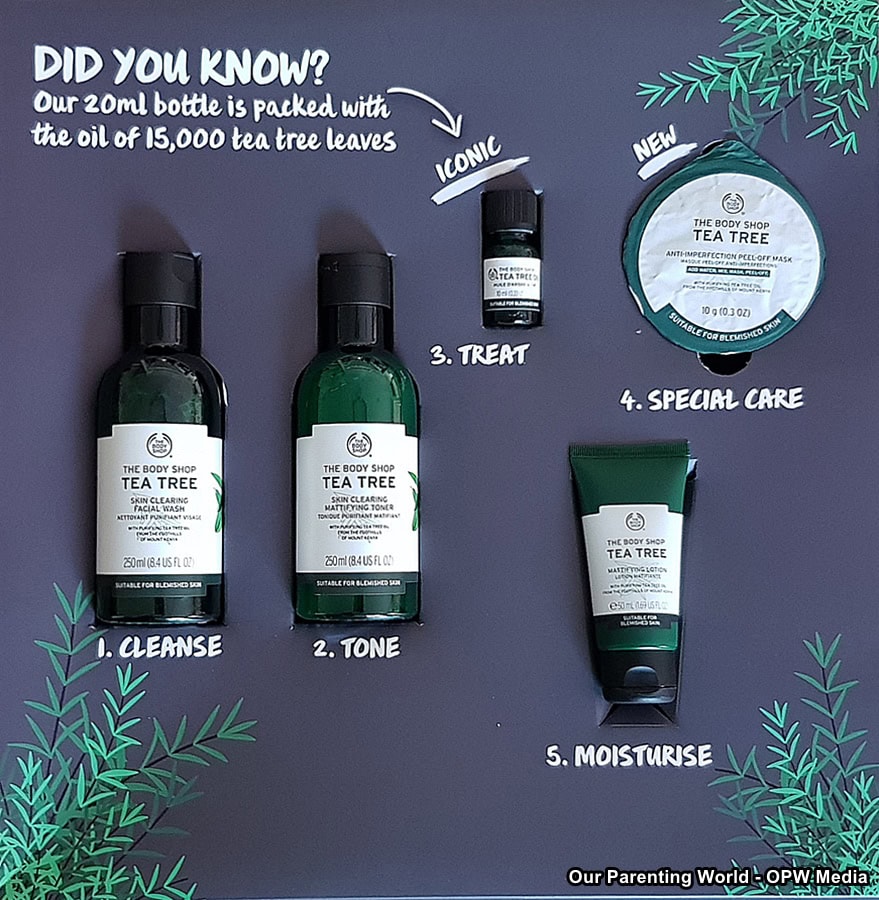 If you are suffering from blemishes, acne-prone skin, The Body Shop Tea Tree skincare range has great products that will help to combat your blemishes and give you healthier, better skin.
Embark on the purifying Tea Tree skin care solutions with a 5 steps routine Tea Tree cult-classics from The Body Shop as follows: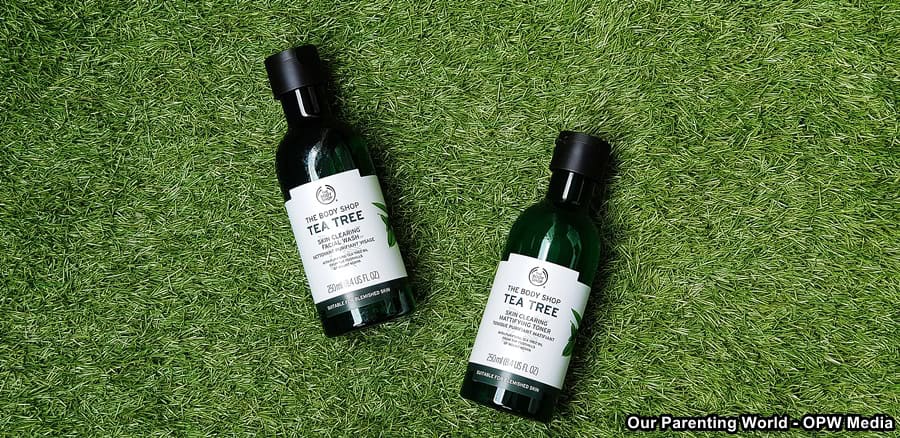 Tea Tree Skin Clearing Facial Wash (L) and Tea Tree Skin Clearing Mattifying Toner (R)
Step 1: Cleanse
First cleanse your face with Tea Tree Skin Clearing Facial Wash at least twice everyday. It helps to remove dirt, impurities and remove traces of make-up. Wash morning and night daily to purify your skin. 
Step 2: Tone
Gently swipe your skin using Tea Tree Skin Clearing Mattifying Toner after cleansing to reduce the appearance of pores. Use twice daily after cleaning your face. 
Step 3: Treat 
Dab on the iconic Tea Tree Oil using a cotton bud or with your clean finger directly onto skin. This helps to combat and reduce blemishes. The oil is packed with goodness of 15,000 tea tree leaves that will treat your blemishes effectively.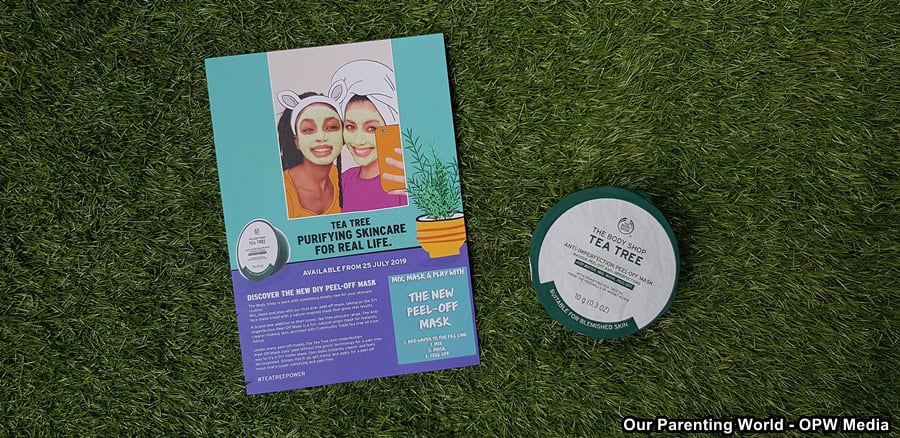 Step 4: Special Care (NEW) 
The Tea Tree Anti-Imperfection Peel-Off Mask is a new addition to The Body Shop iconic and best seller Tea Tree skincare range for over 20 years.  This Peel-Off Mask is a 100% vegan, natural-origin mask that is enriched with Community Trade tea tree oil from Kenya and contained in a 100% recyclable packaging. 
The DIY Peel-off mask is easy to use, simply add some water, mix, apply the mask and peel off for instantly clearer-looking, mattified skin. Use once or twice a week for optimal result. The Tea Tree Anti-Imperfection Peel-Off Mask is available from 25 July onwards at all The Body Shop stores island wide.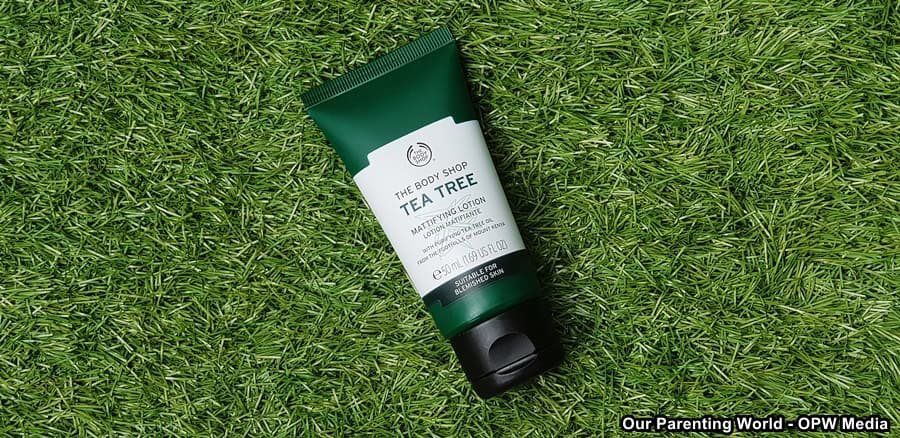 Step 5: Moisturise 
Use Tea Tree Mattifying Lotion daily to achieve mattified, shine-free skin. This lightweight lotion helps to hydrate your skin without clogging your pores, controls oil to prevent blemishes and is non greasy. 
After using the above 5 steps routine everyday without fail for almost a month, we did find that our skin is visibly clearer and acne free, we rarely have breakout since using the products. Our skin is softer, smoother and less shiny. You have to try the products to find out for yourself. We have tried the products and we simply love our blemish free skin!
Visit The Body Shop to purchase and find out more about the benefits of Tea Tree oil, its anti-blemish skin care range and try out its new Tea Tree Anti-Imperfection Peel-Off Mask. For more information, please visit its website at https://www.thebodyshop.com/