The Butcher's Kitchen, a subsidiary of The Butcher is a casual western restaurant that doles out gourmet meals made with premium-quality ingredients. In conjunction of The Butcher's 15-year anniversary, it launched new menu with dishes inspired by international cuisines and its menu offers affordable mainstays made with meats that are antibiotic free and hormone-growth promotant free. 
Paying tribute to the many popular dishes from around the world like Thai, Korean, Chinese and Western influences that are made with premium-quality, all natural meats, its new menu marks The Butcher's 15 years of history in Singapore. Introducing The Butcher's Kitchen delectable dishes as follows: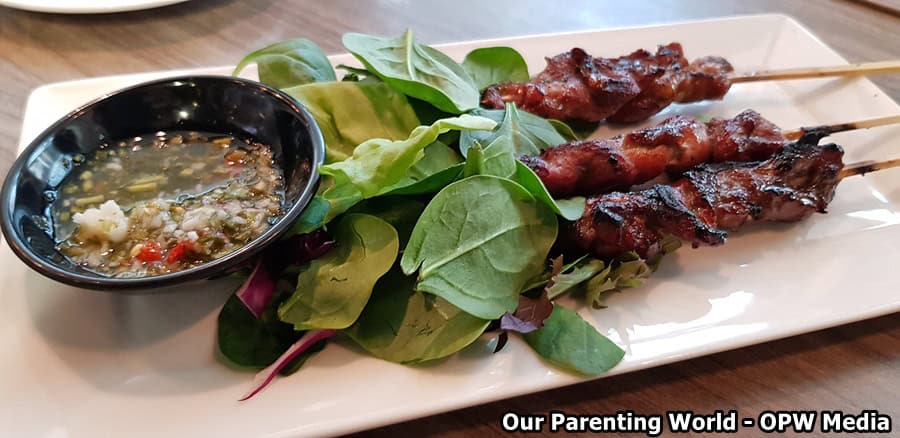 Moo Ping $12.80 
Moo Ping is a popular street food in Thailand. "Moo" in Thai means pork and this succulent Thai-style pork skewer boasts a sweet note and dip into the special homemade Thai chilli sauce for the special Oomph! The Moo Ping are packed full of flavour and a delight to pop into your mouth!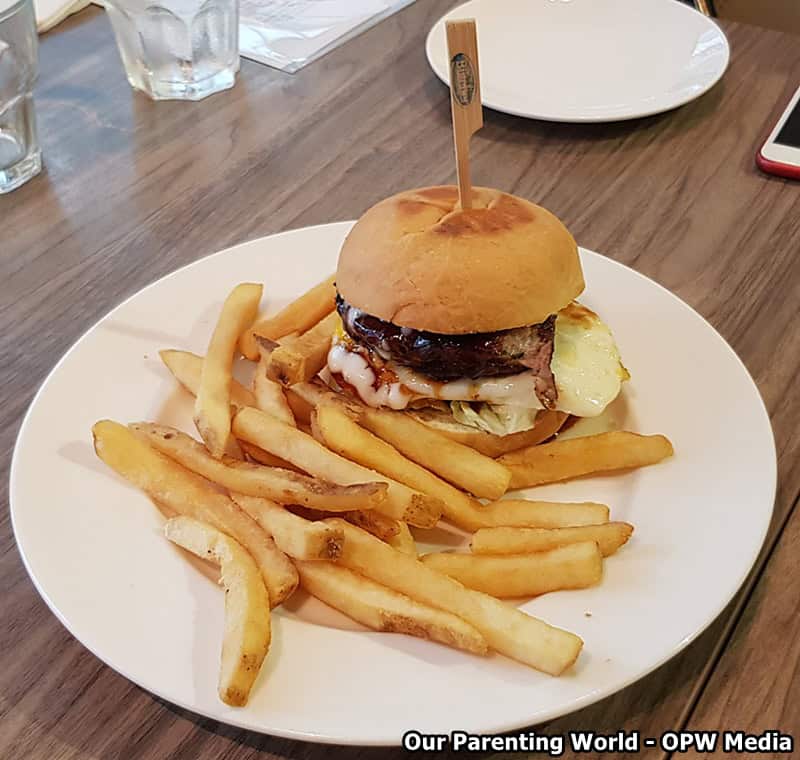 Cheeky Burger $3.80 (UP $6.80) 
The Butcher's Kitchen has launched the Cheeky Burger and during the launch period promotion, from 17 August to 31 August from 10:30am to 5pm daily, you can enjoy this Cheeky Burger at just $3.80 with no minimum purchase. The sumptuous burger comes with juicy and tender Chicken patty that has been drizzled with teriyaki sauce and layered with mayonnaise, sunny side-up and salad. Don't miss it!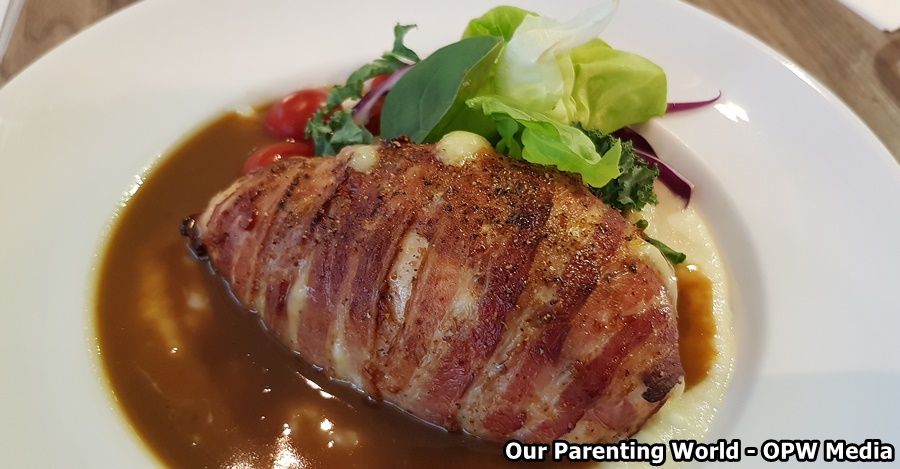 Oozy Cheesy Chicken $23.80
You will be pleasantly surprised when you cut into the Oozy Cheesy Chicken and watch the rich cheesy lava flowing out. Tuck into the soft and tender chicken that has been wrapped with bacon that makes it so enjoyable!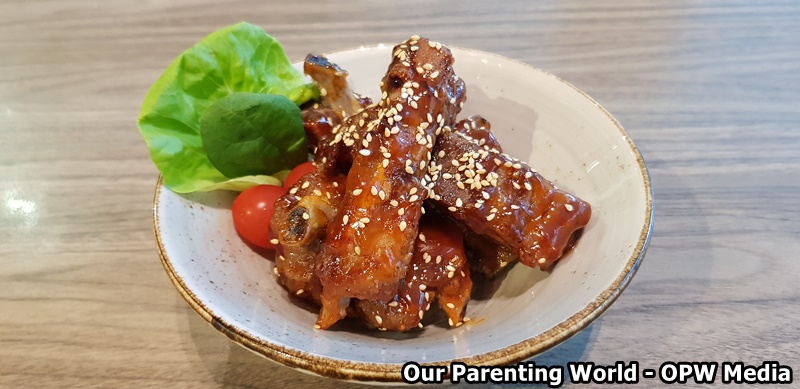 Rib King $15.80
This is a creative dish that has a western twist on the popular Chinese-style pork ribs, the rib is so savoury, soft and tender and the meat falls off easily from the bone.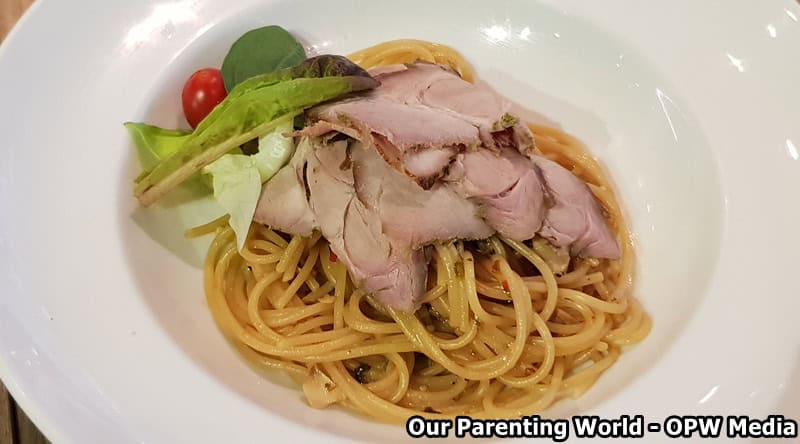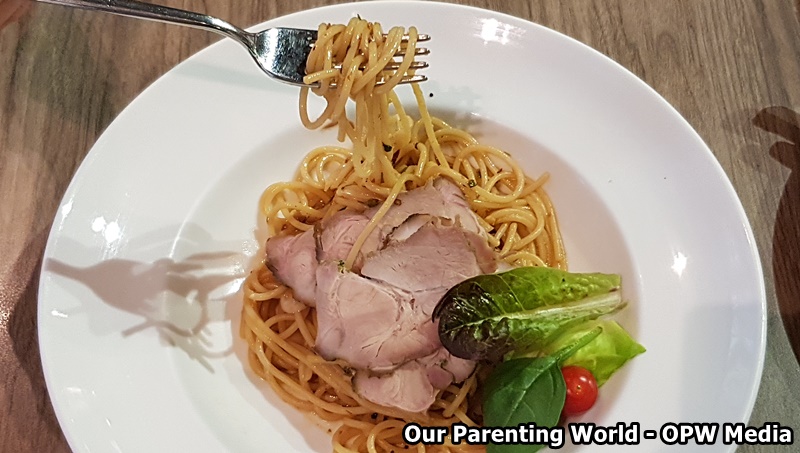 Porky Aglio Olio $15.80
Pasta lovers will love this pasta dish that is delightfully tossed with olive oil, garlic and Thai Chilli Padi with springy pasta that is so fragrant and topped with sliced tender roasted pork. This is a hot favourite and the Butcher's signature dish that you must try!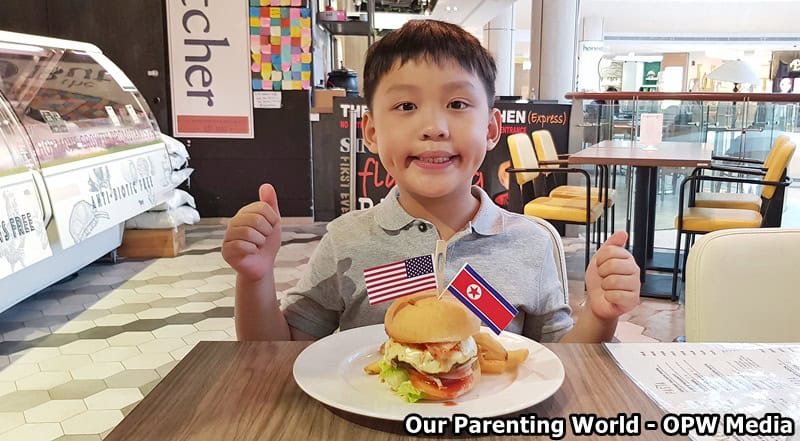 Cowboy Kimchi Burger $18.80
This interesting and innovative burger is inspired by the recent peace summit that took place in Singapore, it comes with a harmonious fusion of American and Korean influences. The burger comes with succulent US Black Angus Beef patty and combines perfectly with fresh, cripsy kimchi, onions, tomatoes, and romaine lettuce encased with its signature homemade buns. It is a joy to tuck into this significant meaning burger!
To end off a satisfying and delicious meal, try The Butcher's Kitchen's artisanal Gelato from $5.80 that contains 20 per cent less fat content and has a softer and denser texture than ice cream. It has a wide variety of flavours and if you are durian lovers, its signature Mao Shan Wang durian flavour will certainly please your taste-buds! 
The Butcher was established in 2003 as an Australian-style butchery in Holland Village enclave, driven by a simple aim of providing gourmands with safe, all-natural meats. Over the years, the brand has grown from strength to strength and now boasts five stores and a delivery fleet. Its subsidiary is The Butcher's Kitchen, helmed by a team of passionate and experienced chefs. The restaurant was the first in Singapore to introduce the flaming beef bowls. 
The Butcher's Kitchen is a family-friendly restaurant that serves a wide range of dishes from pastas, burgers, pizzas that are suitable for everyone in the family! What's more, the meat served is of the highest standard with no antibiotics and growth hormones used. Come and discover for yourself! 
The Butcher's Kitchen 
Venue: Suntec City Mall, #02-472, Singapore 038989
Operating Hours:
Mondays to Fridays: 10am – 3pm/5pm -10pm (Last order: 9:30pm; Closed from 3pm to 5pm)
Saturdays and Sundays: 10am – 10pm (Last order: 9:30pm)
To find out more, please visit its website at https://www.thebutcherskitchen.sg/