We have been looking forward to participate in The Colour Run 2017!
The Colour Run claimed to the Happiest Run on Planet! It is the first time The Color Run is held at night for the first time in South-East Asia and to many of us, runners, we think this is a good idea. Running at night is less hot in our warm climate and what's more, colours will be more obvious and vibrant at night.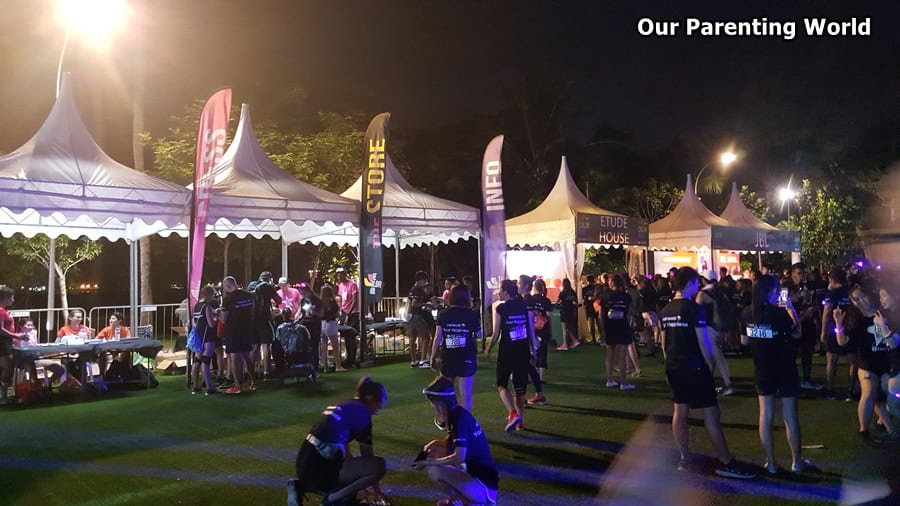 We were quite worried at first that it will rain at night and fortunately, it didn't. The weather turns out to be nice and breezy, a good time to run and at the same time, we can admire the stars in the clear night sky.
Many runners were seen visiting the various booths and relaxing around the stage and grass area while waiting for the flag-off.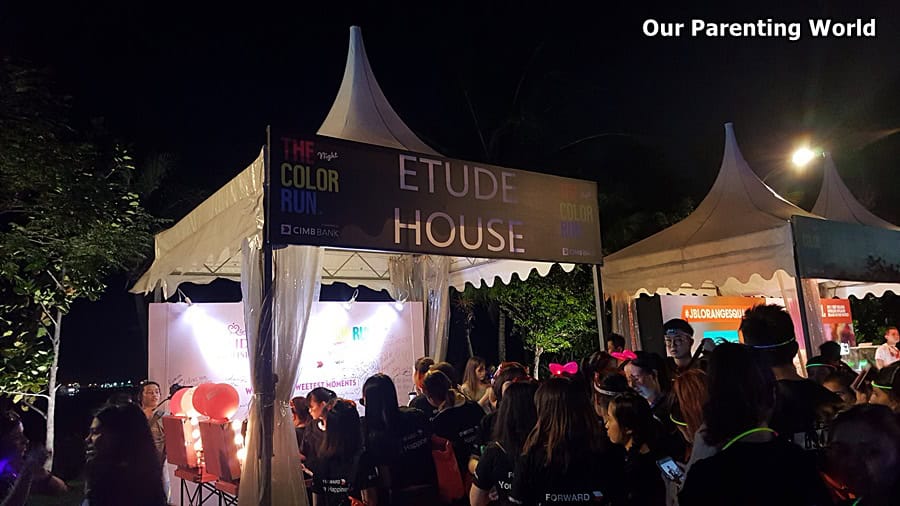 There are lots to do with many booths to look at and participate in the activities. After the race, runners continued the fun and into the night with entertainment and activities at the Festival Village including Color Throws, a highlight and post-run tradition at every Color Run and a dance party headlined by DJ Jason Kai and DJ Reiko.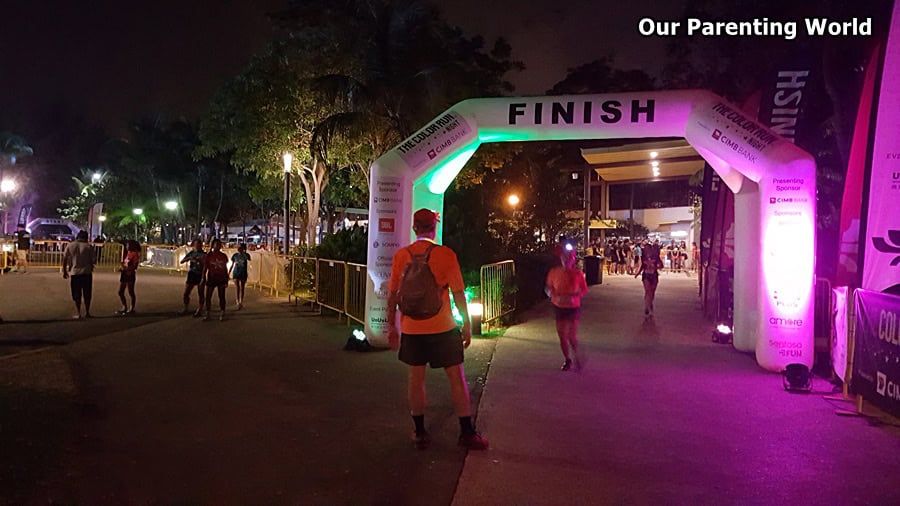 The Color Run™ Night presented by CIMB Bank held at Singapore's Sentosa Island with more than 9,000 enthusiastic Color Runner participated in this running event. 
The Colour Run is into its 5th edition, many participants made their way through the colourful and vibrant 5km run venturing into an array of  glow-in-the-dark color zones and illuminating bubbles in the foam zone and getting showered in a variety of brightly coloured neon powders. It was an awesome and fun run with brightly-lit lights, glowing neon lights, running, walking and getting splash with color powders. The 100 Plus is very refreshing at the hydration point that adds more enjoyment to the run.
We laughed, walked and ran throughout the 5km and yes, it is definitely the happiest run on planet. People are all smiling and hear the laughters from the participants will tell you why. Thank you Color Run, we had an awesome time! 
Having "colored" Kuala Lumpur on 13 August, The Color Run™ presented by CIMB Bank will next be bringing its celebration of health and happiness to Jakarta, Indonesia on 1 October as part of CIMB Group's sponsorship in three ASEAN cities.  
To find out more about Color Run, please visit http://thecolorrun.com.sg/