School holidays are here!
Thinking of where to bring your kids, visit City Square Mall from now to 13 September and be ready for an exciting action packed show where you can catch The Dark Knight performing live on stage!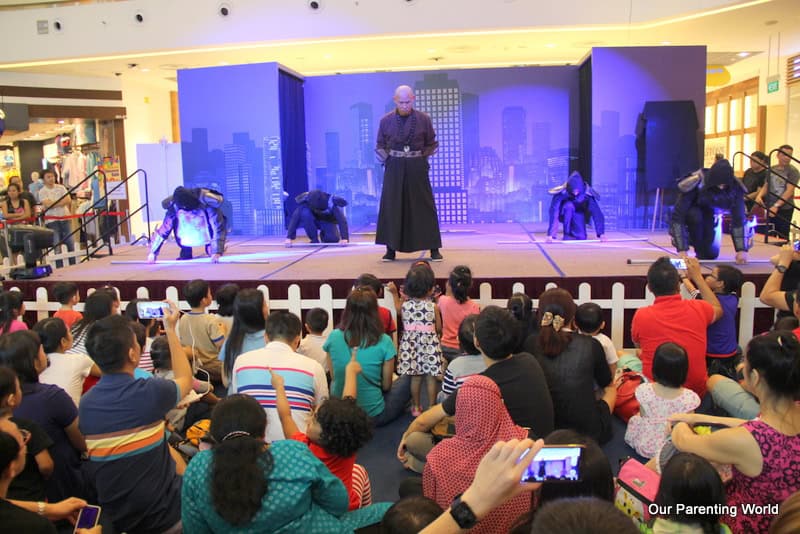 The stage area was packed with audience waiting for the show to start. It is best to arrive at the stage area at least 30 minutes before the show in order to get a good spot.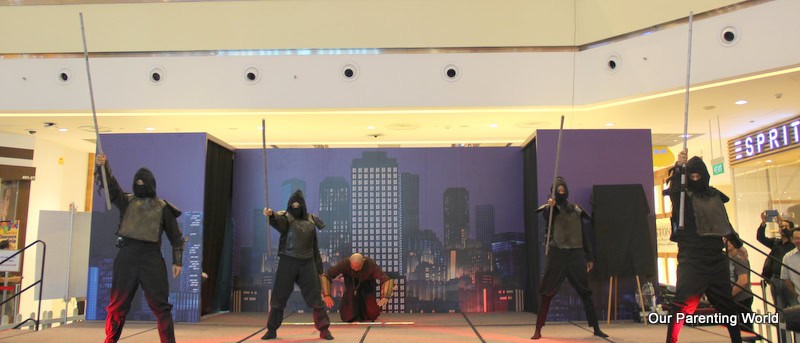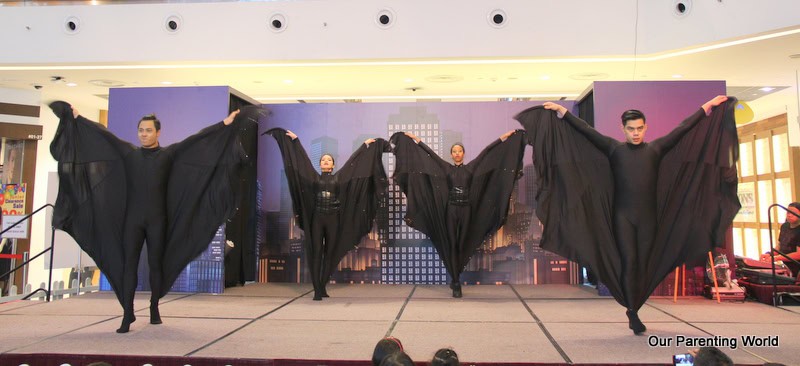 Once the show starts, the audience is treated to a well choreographed dance and actions keeping the audience even more excited.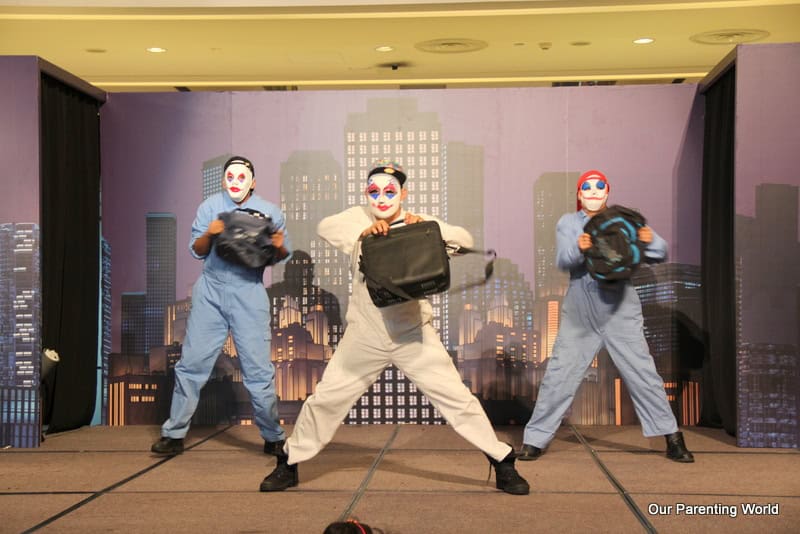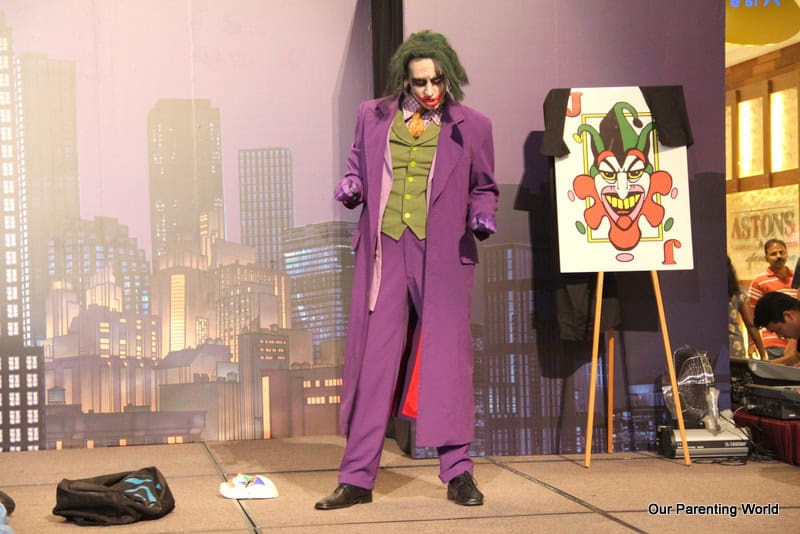 The villains of the show and one of the most famous villains of Batman appeared, he is none other than Joker, himself, with his wild green hair, dark red lips and purple outfit. He is creating trouble at Gotham City but where is Batman?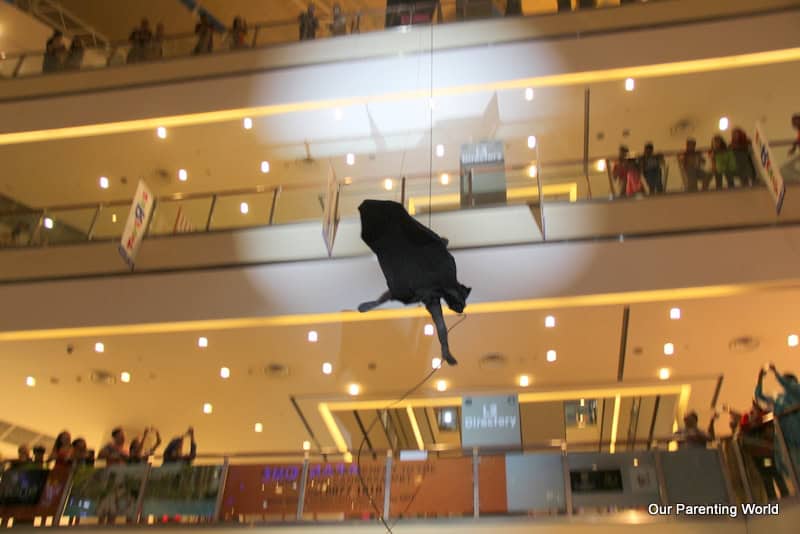 Yay! Batman is here and audience is thrilled to see Batman rappelling down from the fourth floor!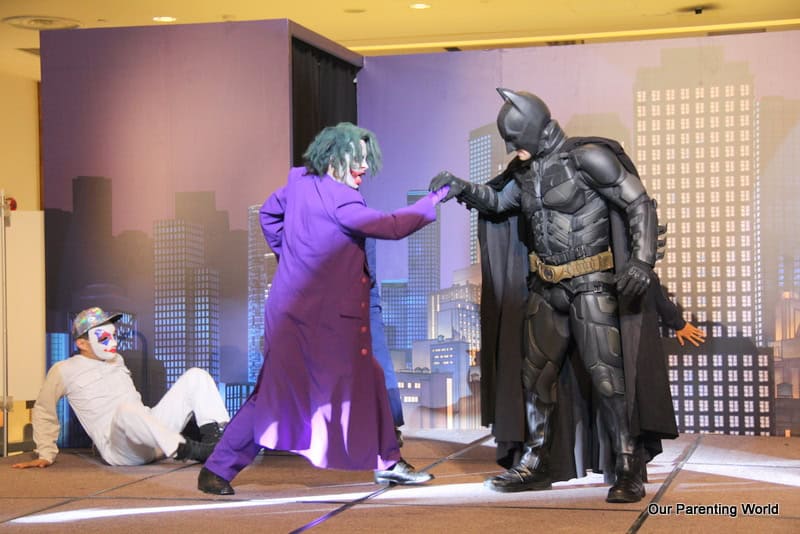 Audience cheers and applause when Batman fights against Joker and destroyed his evil schemes. Once again, Batman has saved the world!
Don't miss this exciting live show and bring the whole family to join in a Superhero adventure with The Dark Knight this September school holidays! 
The Dark Knight 'Live' On Stage
Date: 5 – 13 September
Time: 7pm (Monday – Friday); 2pm & 7pm (Saturday & Sunday)
Venue: Level 1 Atrium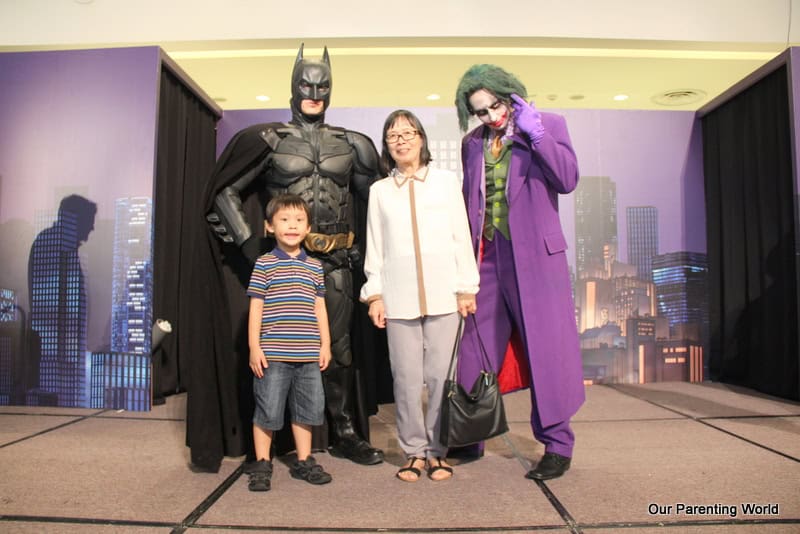 After the show, you can get up close with The Dark Knight and Joker for a Meet and Greet session, simply spend a minimum of $50, you can redeem a Meet & Greet pass one hour prior to each show. The passes are limited to 50 per show.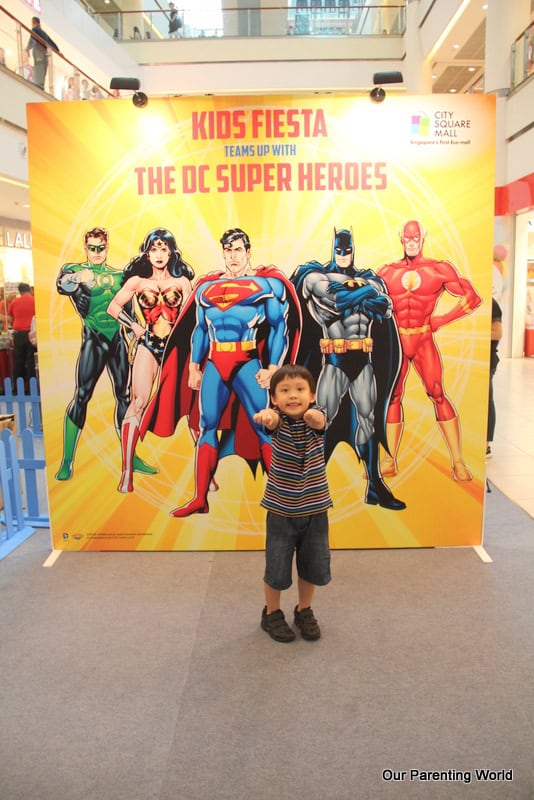 Join in the DC Comics Justice League Adventure from now till 13 September at Level 1 Atrium where you will be treated to a full-filled activities to put your superpowers to the test!
Activities include a test of speed, a test of accuracy, a test of strength, hand painting and be rewarded with exclusive DC Super Heroes stickers! With a minimum spend of $30, shoppers can redeem an Adventure pass at the L2 Customer Service Counter, limited to 200 passes daily.
DC Comics Justice League Adventure
Date: 5 – 13 September
Time: 12pm – 9pm daily (last admission at 8.45pm)
Venue: Level 1 Atrium
Check out other DC Comics Justice League Activities including:
DC Super Heroes Display
Date: 5 – 13 September
Venue: Level 1 Atrium 
Experience the dynamic picture story of Batman's legacy, check out the exciting DC SuperHeroes costumes on display and strike your best superhero pose at the photo booth!
Batman Mask-making Session 
Date: 5, 6, 12 & 13 September (Saturday & Sunday)
Time: 4pm
Venue: Level 1 Atrium
Strike fear into villains and criminals everywhere. Come dressed as Batman and complete your outfit by learning how to make a Batman mask! Redeem a pass 10 minutes before each session at the Level 1 stage area, limited to 20 kids per session, aged 4 years and above.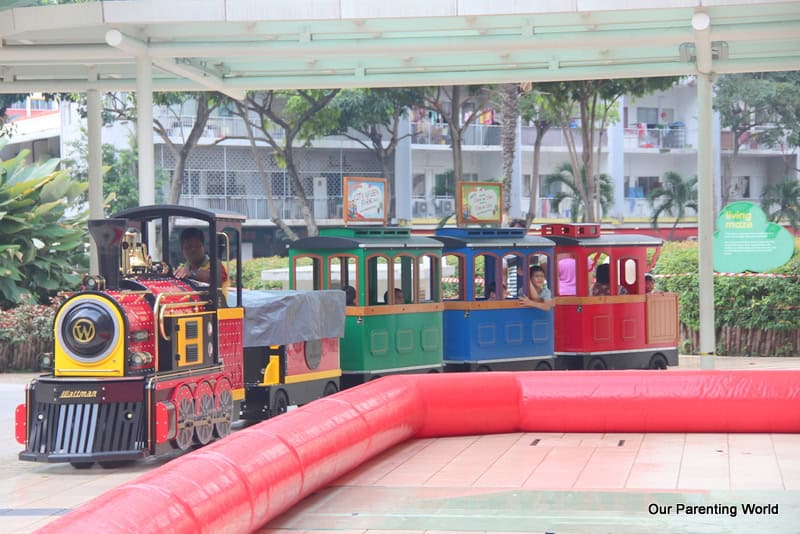 Goodnews! Swoop up more of these great gifts at City Square Mall from now till 4 October with a minimum spend of $250 ($350 for NTUC FairPrice receipts), shoppers can redeem a Justice League stationery set and exclusive foldable storage box. Also receive an additional Choo-Choo City Express ticket with at least 1 receipt from Kids' Ware or Education & Enrichment outlets, redeemable at the L2 Customer Service Counter.  
For more details and terms and conditions on the activities and promotions, visit www.citysquaremall.com.sg or check out City Square Mall's Facebook page www.facebook.com/citysquaremall.