The Fabulous Baker Boy, the popular multi-concept bakery, patisserie, café helmed by baker, theatre actor and owner Juwanda Hassim has reopened at Aliwal Arts Centre. Fans of The Fabulous Baker Boy were sad when the café announced its closure at Fort Canning when the lease has ended. When news of the café has returned to a new location, the art-deco heritage building at Aliwal Arts Centre, we are so excited and can't wait to check it out! 
The new 70-seater café boosts a cool and casual interior serving all-day breakfast brunch menu featuring artisanal baked goods and home-cooked cuisine where diners can relax and enjoy a delicious meal in a cosy and comforting environment. 
Our team speaks to Chef Juwanda Hassim where he shares more about his café and introduces some of the must-try dishes, cakes and others. Read on to find out more.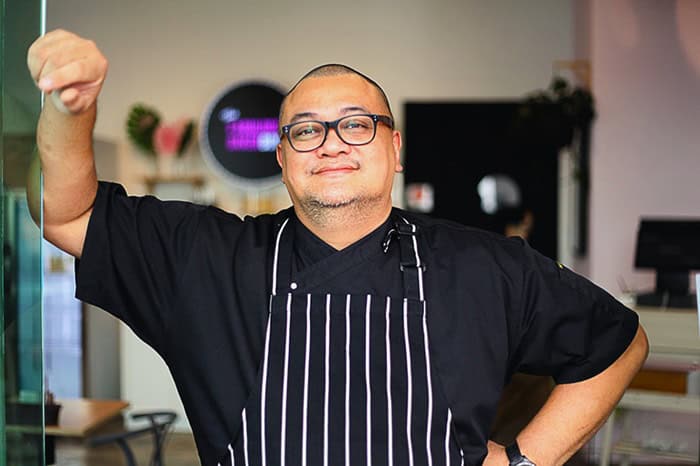 Image Credit: Chef Juwanda Hassim  
Exclusive Interview with Director and Chef Juwanda Hassim
1. Can you share with us more about your background, what made you decide to become a chef and set up your own café?
It was never a big decision or anything and I did not come into it by accident. I have cooked and baked my whole life, I open the café as I did not have anymore space at home.
2. Why do you name your café as "The Fabulous Baker Boy"?
I didn't. Me and my friend Pam Oei was at Rick Astley concert. I as her and in between singing and dancing she looked at me at said The Fabulous Baker Boy.
3. You have been active in the arts and performing industry, do you bring some of the inspiration from that industry into your F&B business? If yes, what kind of inspiration?
The common thread that I bring to both is my love and passion. My creativity comes from the root and its been there since I was kid.
4. Can you share with us more about your new café at Aliwal Arts Centre and what can diners look out for when they visit The Fabulous Baker Boy?
The new café is airy, bigger with a fresh new feel, still family orientated. We have a few large table to cater to big families. Food wise, we still focus on good wholesome family style. My cakes are still fabulous.
5. What are some of the must-try dishes that you would like to highlight to our readers?
Fried chicken and waffles, Ju's pasta, our grilled cheese sandwiches, and fabulous cakes, pancakes, brunch dishes, heart attack french toast.
6. Tell us more about your fabulous cakes, how do you come up with such a wide variety of cakes and what are some of the must-try cakes?
It is through 27 years of baking and cooking. Recipes of the cakes come and goes. As they are also influenced by people, travels, its very organic. Nothing is set.. sometimes the recipes comes in an instant, sometimes it takes weeks to develop.
Must-try cakes like Carrot, Valrhona Choc, Red velvet, Nutty Monkey, Obama, Lady Marmalade.
7. As a successful local chef and owner, any practical advice for people who would like to start their own F&B business?
It starts with 10% and 300% hard work and perseverance. The race is long and hard.
8. Lastly, moving forward, what's your future plan for The Fabulous Baker Boy? Any upcoming promotion or highlights that you would like to share with our readers? 
We try to change stuff on the menu every 4 to 5 months and develop new cake flavours all the time.
Tuck into a fabulous variety of all-day brunch menu and popular items consisting of Sourdough Toast, "Heart Attack" French Toast, Duck Confit, Fried Chicken and Waffles as well as pancakes, sandwiches and others.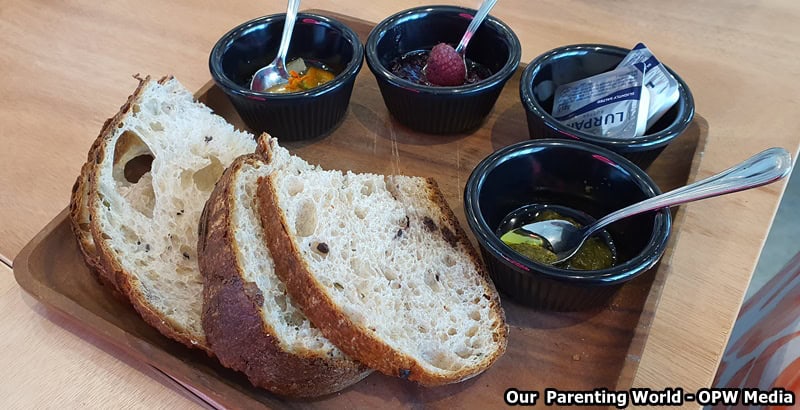 Sourdough Toast – $4, baked fresh daily in-house, available in two flavours, plain white and rosemary olive. The toast is served with four dips consisting of orange preserves, berry preserves, tzatziki and green harissa.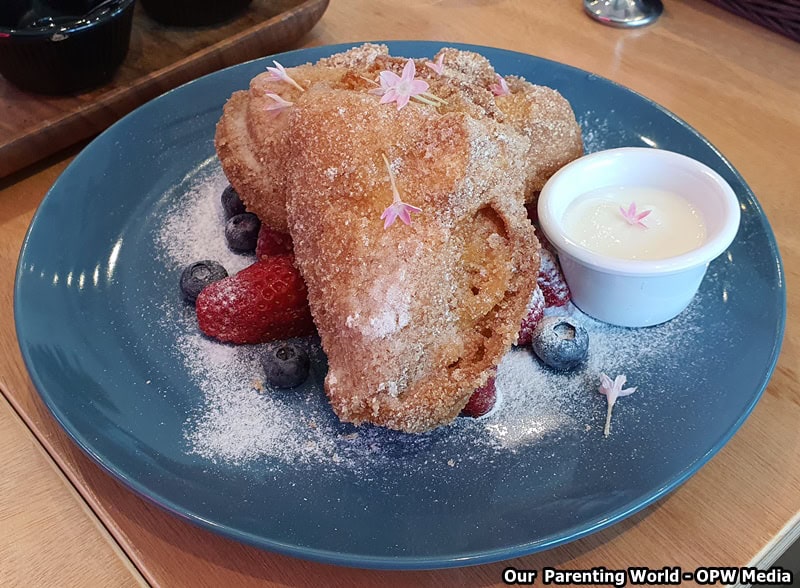 "Heart Attack" French Toast! With Bananas or Berries – $16, featuring large and thick Sourdough brioche soaked in a lovely batter made with eggs and cream, fried and finished with cinnamon sugar and drizzled with maple flavoured syrup. Served with a side of plain yoghurt and comes with a choice of either bananas or berries.
FAB Duck Confit – $24,  this is one of our favourite dishes, consisting of slow-cooked whole leg of duck with deliciously torched skin. The duck is perfectly cooked, so tender and moist, drenched in flavourful gravy. Served on mash, with apricot & cranberry chutney.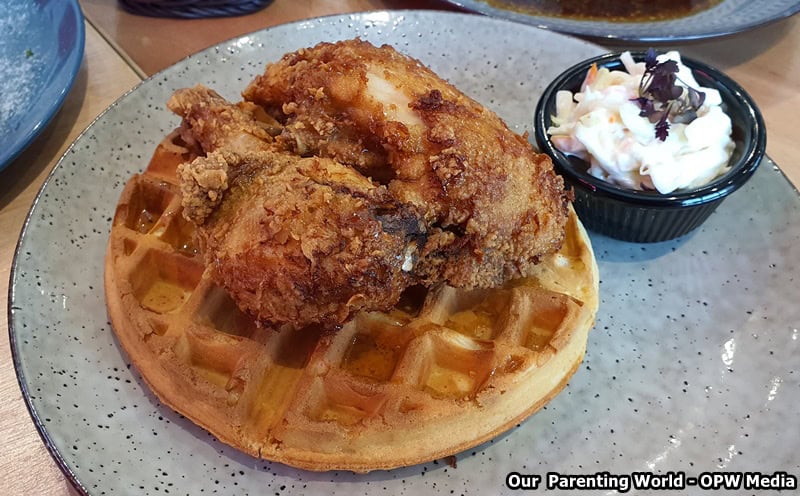 RTFBB Fried Chicken and Waffles – $24.00, this dish consists of large pieces of crispy and juicy fried chicken soaked in a delicious garlic marinade dredged in secret flour mix, deep fried and served on top of fluffy and tasty signature waffle.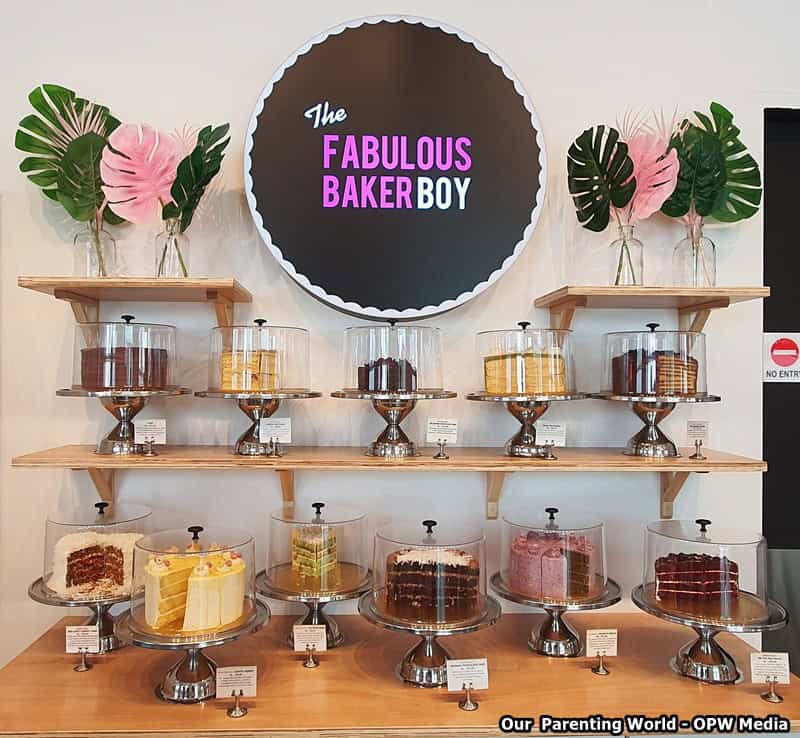 Fans of Chef Juwanda Hashim will be glad to know that his fabulous range of cakes are back too! Look forward to choose from a variety of more than 14 cakes including the celebrated Ab Fab Red Velvet, a true classic from the 1950s that comes with an extra layer of chocolate ganache. Other favourites include Nutty Monkey, which is a banana coconut cake, Big Lub Carrot Cake and Lady Marmalade, guaranteed to delight cake lovers! 
The Fabulous Baker Boy is located at: 
28 Aliwal Street, #01-01, Singapore 199918
Opening hours: Tuesday to Sunday 9:30am to 6:30pm, Closed on Mondays
Tel: +65 89517716 for reservations. 
Website: www.thefabulousbakerboy.com