The Famous Kitchen (名食小厨) located at Sembawang is a casual family restaurant specialising in local seafood creations and traditional Nanyang cuisine inspired by its owner, Jeffrey Foo's travels around China.
It offers a wide selection of homey, heart-warming local dishes and delightful seafood dishes infused with Chinese herbs and spices and executed using local culinary techniques. At The Famous Kitchen, you can enjoy a variety of different local cuisines like Hokkien, Teochew and Cantonese and it is recommended by the 2019 edition of MICHELIN Guide Singapore.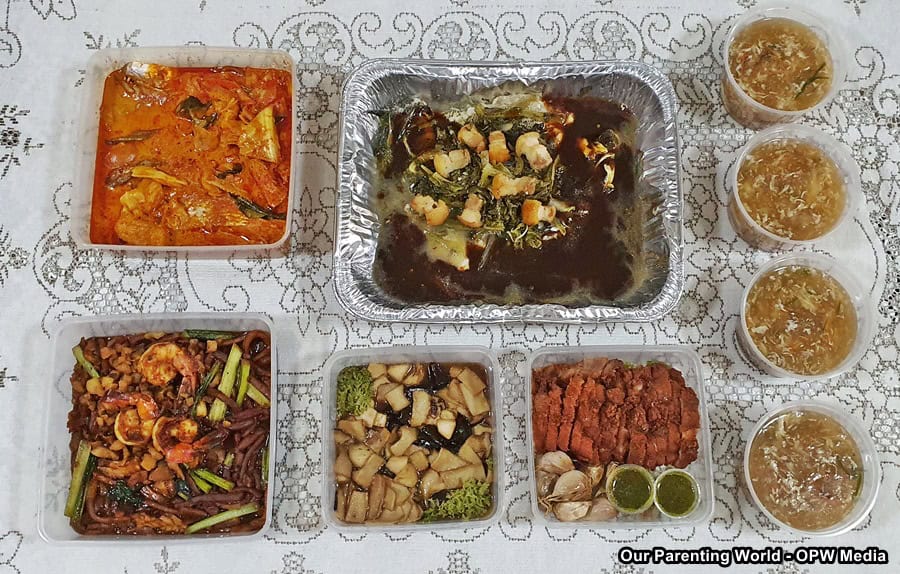 Craving for Chinese cuisine? Now you can enjoy a hearty selection of The Famous Kitchen's delectable and signature dishes at the comfort of your home as it offers islandwide delivery. Thanks to The Famous Kitchen, we had the opportunity to try out its delivery menu as follows: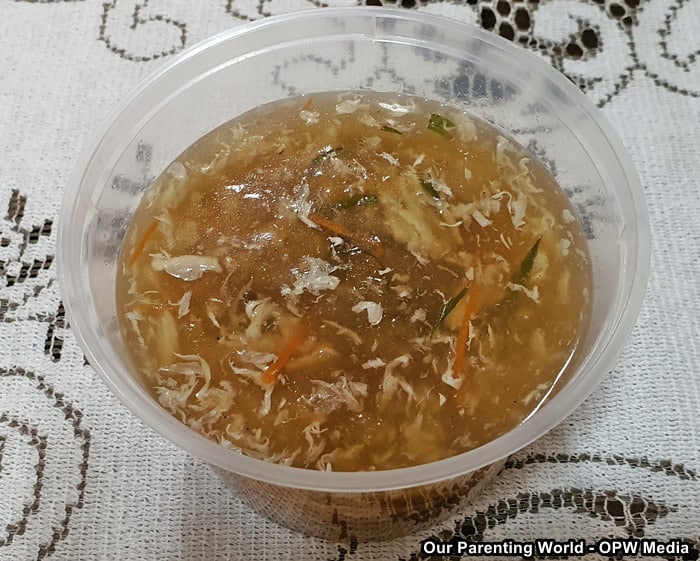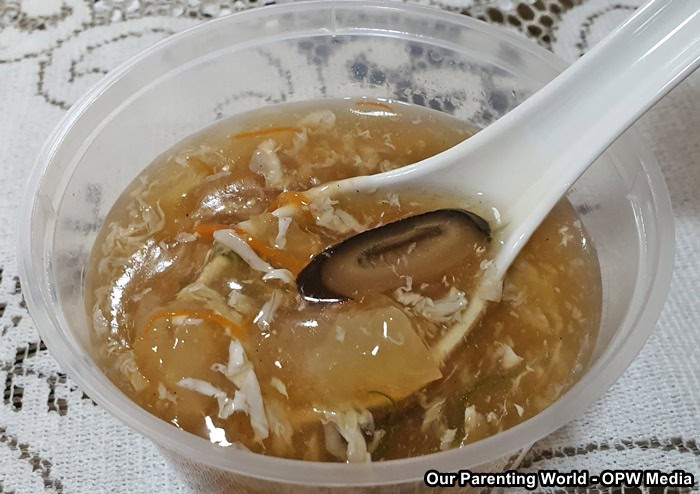 Crabmeat with Fish Maw Soup (蟹肉鱼鳔羹) at S$12 per portion. This is a nourishing bowl of soup that is filled with generous portion of fish maw, crab meat, mushroom that is so good that we finished every drop of it.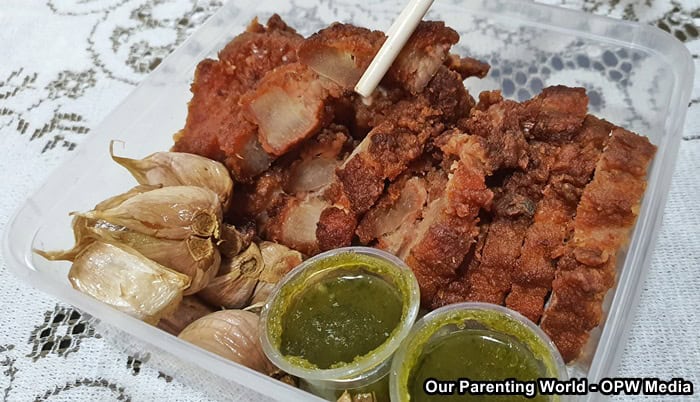 Deep-fried Pork Belly with Fermented Beancurd (爆蒜南乳炸肉) from S$16.00, this is an unique dish with the pork belly deep-fried till crispy brown combine with fermented beancurd, each bite into this meat gives a good balance of salty and sweetness taste that is simply irresistible.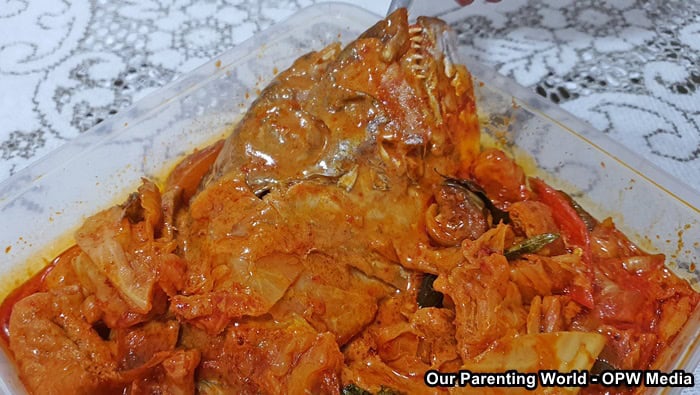 Traditional Fish Head Curry (传统咖哩鱼头) from S$28.00, fresh fish head that has been cooked in rich, mouth-watering fragrant curry sauce filled with generous serving of tau pok and vegetables that will go very well with rice. This curry fish head is certainly value for money.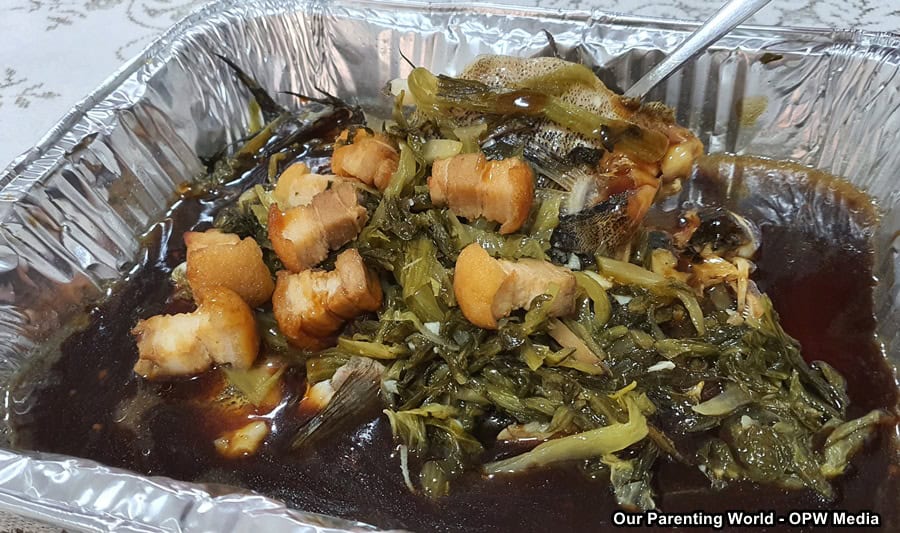 Steamed Fish with Preserved Vegetables (招牌酸菜顺壳鱼) from S$72.00, the meat is so fresh and tender, the fish has been steamed well with preserved vegetables that gives a combination of delightful soury and savoury taste that is so appetising. The gravy is packed separately for you to pour on the fish when you are ready to consume.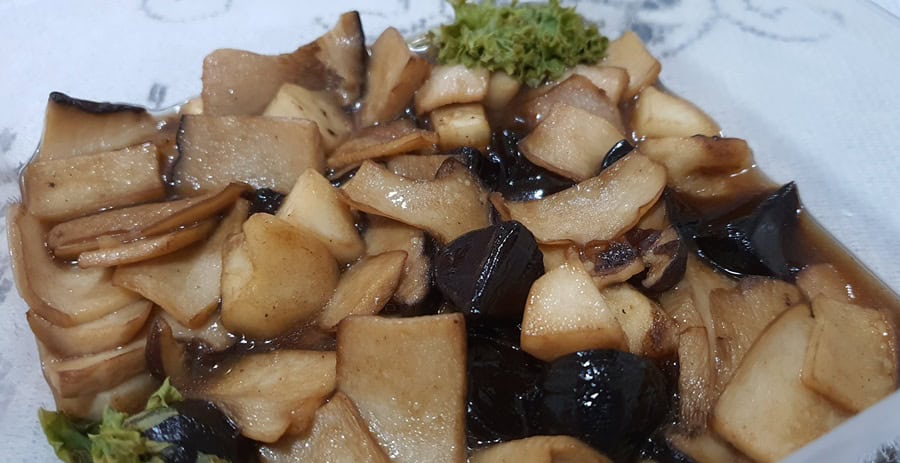 'Boost Your Immunity' Mushroom Platter (增强免疫蘑菇拼盘) at S$28.00 per portion, this is a healthy dish that consists of a variety of delicious mushroom. There are many health benefits from consuming mushroom, it is rich in antioxidant and helps to boost your immune system and protect the body from damaging free radicals.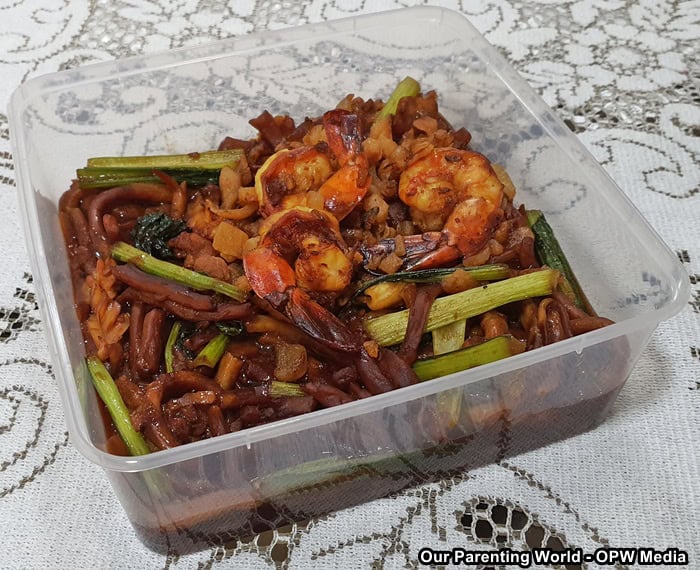 K.L Style Hokkien Mee (吉隆坡福建大条面) from S$12.00, this dish is well-known for its black-coloured Hokkien mee that is unique to K.L. Here at The Famous Kitchen, you can enjoy this thick noodles that has been cooked in dark and fragrant sauce that is as authentic as you can get. A super tasty noodle dish that is a must-try! This dish also comes with big juicy prawn as seen here.
Try out The Famous Kitchen delivery menu and it now offers islandwide delivery! To find out more and to order, please visit http://order.famouskitchen.com.sg.
Enjoy The Famous Kitchen's signature dishes in the comfort of your home, delivered right to your door.
Lunch: 11.30am to 3pm
Dinner: 5.30pm to 9pm
Tel: 6636 8333 / 6257 1843 
Email: [email protected]
Enjoy 10% Off Self Collection Orders
Famous Kitchen is located at 54 Sembawang Road, Hong Heng Mansions, Singapore 779085.
Note:
If customer orders with restaurant directly:
For order above $100+, no delivery charge.
Delivery charge of $10 applies for orders below $100+.
For Set Menu for 1, minimum order of 2 sets.
If customer orders online via http://order.famouskitchen.com.sg, there is a minimum order of $50