On Mother's Day, the World's 1st My Melody Run was held at Sentosa, Palawan Green on 12 May, Sunday. The event was very successful with more than 5,000 participants consisting of fans, running enthusiasts and families taking part in the run on a bright, sunny morning.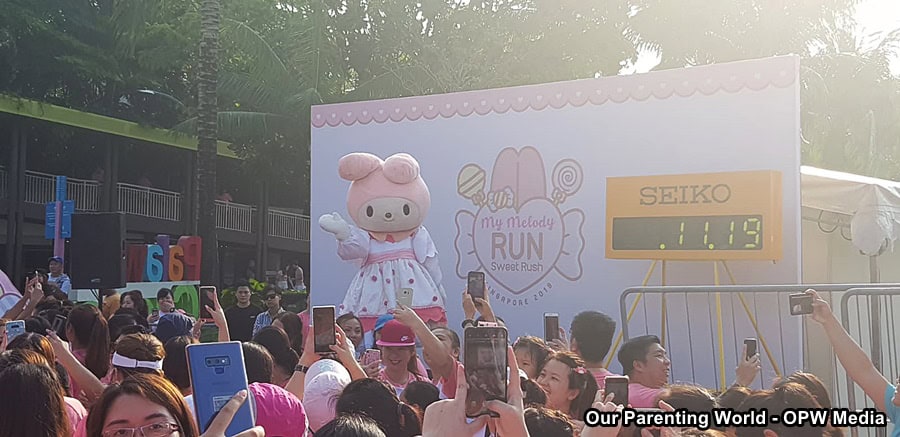 We were excited when the adorable My Melody appeared to flag us off to start our 5km route.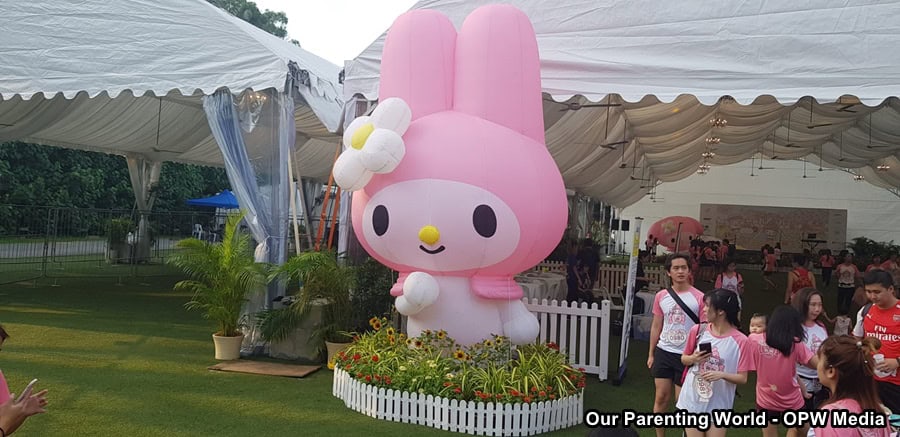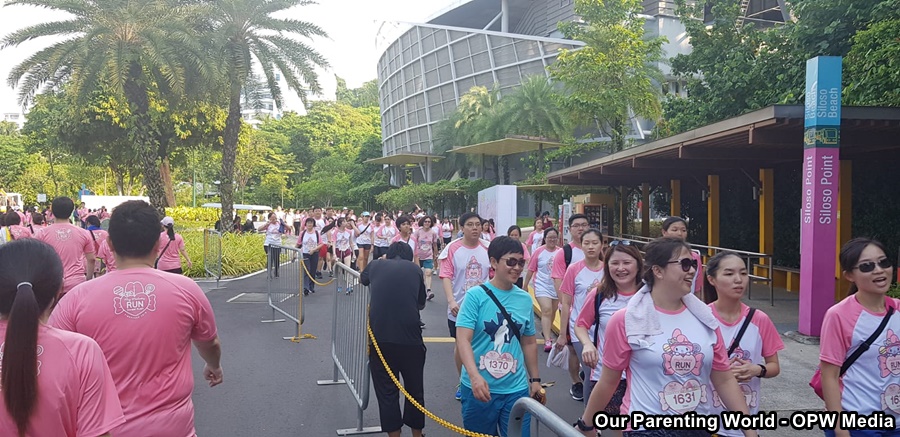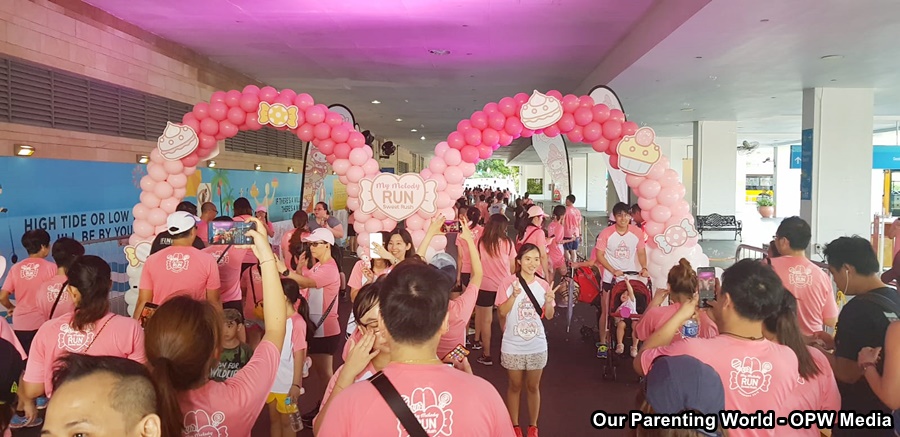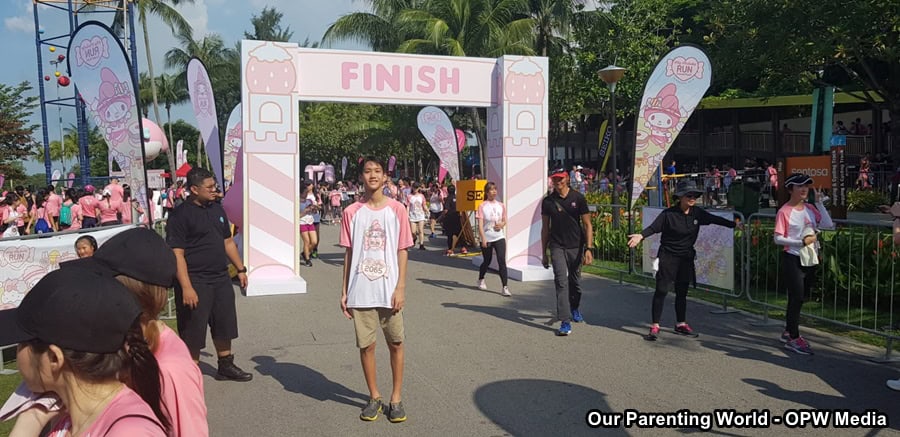 The whole 5km route was filled with a sea of pink My Melody's fans and participants wearing the exclusive pink running T-shirt. Many were seen taking pictures at the sweet themed checkpoints; "Lolly Polly" and "Bubble Zone" and cutesy My Melody inflatables and statues along the way. It was an enjoyable run that was easy for us to complete.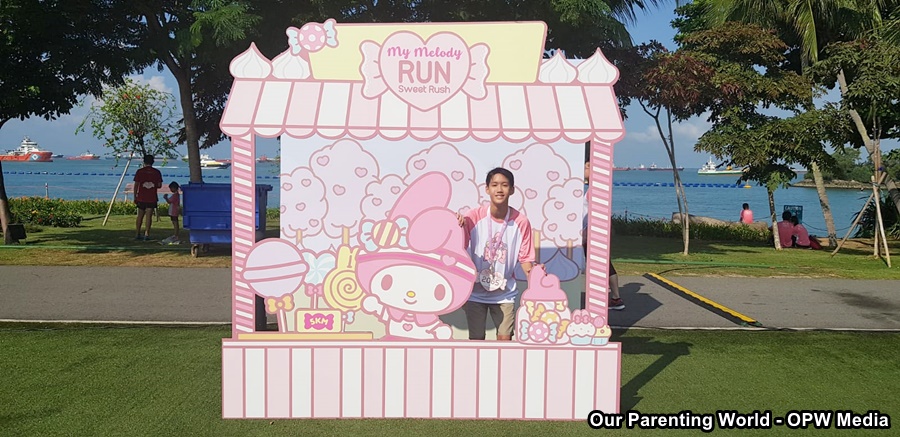 After completing the run, many runners continued to stay back to participate in the fun games that were available at the My Melody-themed carnival and taking photos with many of the charming My Melody-themed decorations. We had a memorable and great time at My Melody Run and hope the run will be back in Singapore soon! 
To find out more about My Melody Run, please visit its website at http://www.mymelodyrun.com.sg/