The Front Row (TFR) 2021 is here! The 2nd edition of Singapore's definitive virtual fashion festival, The Front Row features a line-up of artists, curated podcasts and livestream collaborations, all available on one free-to-view 360-degree 3D platform. TFR 2021 also presents a curated series of engaging podcasts and workshops with the who's who of Singapore's fashion industry then and now. The events and activities will be running till 31 October 2021.
Our team speaks to Ms Valerie Lim, National Director of Miss Universe Singapore Organisation, to share more about Miss Universe Singapore competition, the first-ever hybrid event aimed to highlight women's empowerment, inclusivity and sustainability issues, whilst bringing the spotlight back on Singaporean designers and artists on an international stage. She was also the titleholder for Miss Universe Singapore 2011.
The Miss Universe Singapore finals event will be livestreamed on 17 September 2021 at 9pm as part of The Front Row 2021, via https://www.thefrontrow.style/. Mark your calendar, don't miss it!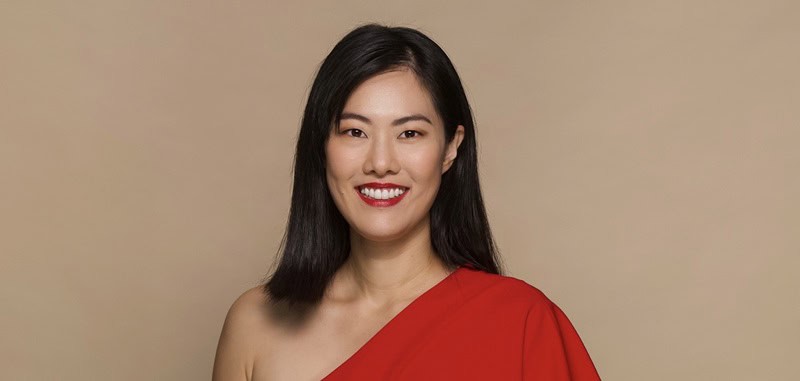 Exclusive Interview with Ms Valerie Lim, National Director of Miss Universe Singapore Organisation
1. Please share with us more about your involvement with The Front Row 2021?
For this year's edition of the Miss Universe Singapore competition, we have collaborated with The Front Row, Singapore's definitive virtual fashion festival, to bring us the world's first hybrid-digital competition.
Aimed to highlight women's empowerment, inclusivity and sustainability issues while bringing the spotlight back on Singaporean designers and artists to bring our homegrown creations to the international stage, this year's edition will feature a series of fashion films on The Front Row, lensed by local talents, showcasing the eight finalists in collaboration with homegrown designers, and shot at unexpected, spectacular Singapore locales.
Free-to-view, these films premiered on 27 August 2021 and will culminate in the much-anticipated finals that will be livestreamed on 17 September 2021 at 9.00pm via https://www.thefrontrow.style/.
2. What are the challenges that you and your team faced in preparing for the Miss Universe Singapore Finals 2021 that will be livestreamed on The Front Row 2021 and how do you overcome them?
Due to the pandemic, the challenges included ensuring everyone's utmost safety during the filmings/recordings and understanding the rules and regulations with regards to production. These were changing day by day, and it was critical that we stayed within regulations while still fulfilling our vision for this year. Another challenge is not being able to do a lot of the training sessions in person. However, thanks to the fact that we are leveraging technology, we could also tap into an international network of coaches.
I am grateful for an experienced team that I can trust. Careful scheduling and proper planning were the key to pulling the project forward.
3. Can you describe your role as a National Director of the Miss Universe Singapore Organization?
I took up this position in 2019, and am in charge of organizing and overseeing all aspects of the Miss Universe Singapore competition that includes recruitment, training workshops, styling, content marketing and final competition planning. A decade on, after winning the title in 2011, I feel I have come full circle to find the next empowered voice to represent our country on the global Miss Universe stage.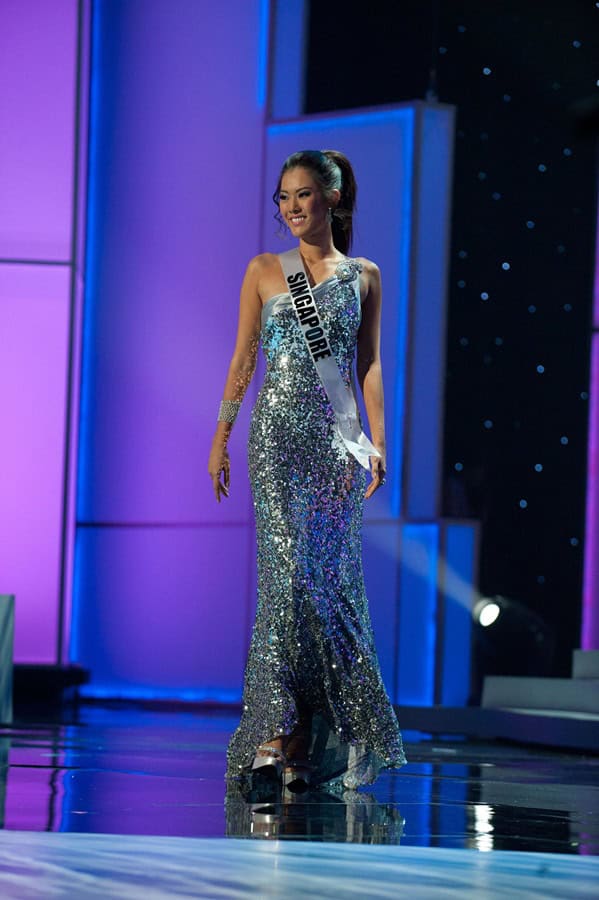 4. What's your advice to aspiring ladies who would like to join Miss Universe Singapore competition and how can they prepare for it?
Be straightforward and honest, be firm in your beliefs, and stay true to yourself. We want to see YOU and your unique story. You are already beautiful and capable, but winning takes practice, discipline, conviction and hard work. Take the training period as an opportunity to learn more about yourself and grow as a person. The training does not just train you for Miss Universe or Miss Universe Singapore alone. Instead, skills such as public speaking, professionalism, leadership should equip you for your future endeavours.
Some things they can do to prepare is to read and keep abreast of the news, locally and internationally. Be critical when you read the news – think about what causes you are drawn to, how do you feel about the issues that are happening. These will help you understand your values and causes you are passionate about. Also take the time to understand your personal strengths and weaknesses.
We are looking for a girl who is not just beautiful on the outside, but which girl brings to the table what she really believes in. That is what will make her the ideal person to represent Singapore.
5. Can you share more about your role and involvement with the Singapore Business and Professional Women's Association (SBPWA)?
Since 2017, I have been an active volunteer member of the Singapore Business and Professional Women's Association (SBPWA) where I groom young entrepreneurs and provide professional women with skills to further their careers. I currently hold the position of 1st Vice President and will take up the role of President in the next term.
The SBPWA is part of the larger BPW International network with sister clubs in over 100 countries, and has Consultative status with the United Nations Economic and Social Council (ECOSOC) since 1947.1 Last year, I got the opportunity to meet in person with President Halimah who acknowledged the work SBPWA and the Federation of Business and Professional Women Singapore do for the community.
I absolutely love the great diversity of the women that I get to interact with. It is fascinating to hear their stories of how they overcome their challenges, as there are both similarities and differences. That gives me so much strength. There are always commonalities we all face and can connect and encourage each other.
6. How do you juggle work, family life and your passion as an advocate for women's empowerment?
As a working mum, the key to managing different aspects of life is balance and to set proper expectations. Starting each day with a planning session is a routine that I have gotten into the practice of doing. This routine helps set the pace with what I need to do that day and in the coming days, and definitely helps keep things afloat with my family and work obligations. These daily sessions may only take 10-15 minutes, but are so important to do so I can constantly realign my priorities and get through my lists.
As my daughter still breastfeeds, there is always the challenge that she wants to nurse while I am having meetings or doing critical work. Another challenge is having enough energy and attention to be there physically and mentally with my daughter after a long day of work.
For the most part, I have been able to manage my time and energy relatively well by keeping the majority of my important work meetings and work during the daytime when my daughter is in school. I am grateful to have a strong support system that includes a trusted working team, and on the personal side, my husband who co-parents, and my parents.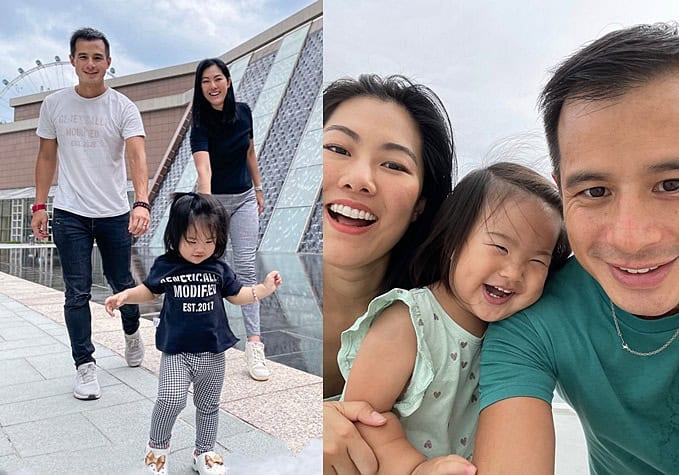 7. Any parenting tips that you would like to share with our readers especially for first-time working mums?
Remember that you are enough! Give yourself a pat on the back because you are already doing a great job – acknowledge how tough it is to be a first-time mum who is working. It can be easy to fall into a negative mindset or spiral by being too hard on yourself, so cut yourself some slack. I totally understand that mom guilt is real! I still get bouts of it when it is a particularly busy season. But I always remind myself that whenever there are lows, there will be highs. This helps me keep positive, and be grateful for the little things.
The other piece of advice is to ask for help and delegate. Whether it is asking a trusted colleague for additional help or having an extra pair of hands at home, build and reach out to your inner circle for help.
The important thing with mums and especially working mums is to remember who you are. It is imperative to retain your own identity and sense of being, and not to get lost in just being a mom or just an employee.
8. What are the qualities that you would like to inculcate in your child?
Wow where do I begin? Some of the more pertinent ones are definitely perseverance, determination, open-mindedness and kindness.
I hope for her to always be herself and remember that she can achieve anything she sets her mind to. Whatever she decides, I wish for her to always draw on her own intrinsic self-worth and self-confidence.
9. What are your favourite beauty and skin care tips that you would like to share with our Mummy readers on looking good and taking care of themselves especially during this challenging times?
I am a firm believer in making time for myself on a daily basis. Whether it is setting aside 30-minutes a day to unplug from social media, emails, and focus on only doing a quick workout, or pampering myself with a face mask, or nail session, that invaluable alone time helps power me through any challenge!
For a quick beauty pick me up, I love jelly masks for their deep hydrating benefits. Vitamin C and Bakuchiol (the natural retinol alternative) are also staples in my beauty arsenal.
10. Lastly, what would you like to say to our readers who are looking forward to catch The Front Row 2021 and Miss Universe Singapore Finals 2021 and what's your next plan/project if any?
We have put together a unique competition in line with the changing times, and we are proud to present eight confident and captivating young women with aspirations and ambitions, whom we will be training and grooming for the Singapore finals competition where one will be crowned the new titleholder representing Singapore in the international finals to be held in December 2021 at Eilat, Israel.
We are excited for their journey ahead and hope that Singaporeans will come together to support them as we continue to bring empowered Singaporean voices to a global stage.
Come join us at The Front Row 2021 and The Miss Universe Singapore finals event, see you at https://www.thefrontrow.style/
All images credit to Ms Valerie Lim and The Front Row 2021