Looking for a good place to have high tea with your family and friends? The Lobby Lounge, Shangri-La Hotel launches a Heritage-inspired Tea Set for two to celebrate Singapore's culinary heritage featuring many beloved classics which you can enjoy with your loved one or friend at the beautifully-decorated and cosy lounge facing a stunning scenic view of lush greenery.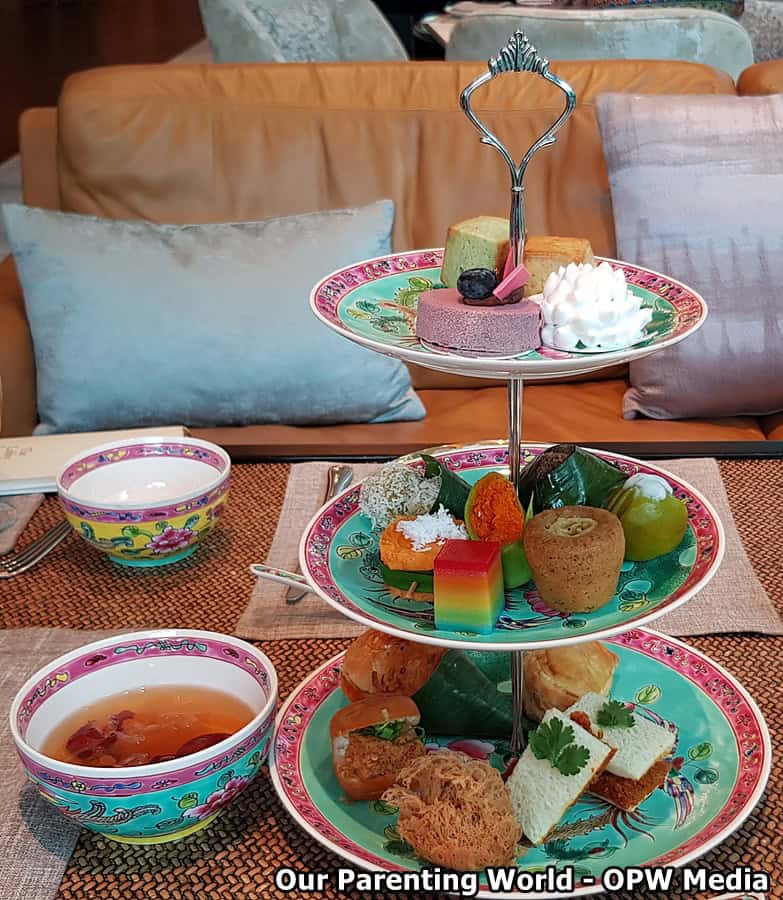 The delightful high tea set consists of three-tier and all the items are lovingly made in house. The first tier will showcase a medley of flaky and airy vegetable curry and chilli crab puffs; sweet taro ball; savoury hae bi hiam finger sandwich; and spicy otak otak with mantou. Next, we move onto the middle tier filled with goodies like homegrown nyonya kueh specialist HarriAnns. Its ondeh ondeh is made with sweet potato dough as well as gula melaka while the rainbow lapis is made with pandan-kissed coconut cream. The traditional pulut inti, made with glutinous rice, coconut shavings and gula melaka, is bound to delight. Enjoy different types of kueh, such as kueh bugis, kueh dadar, kueh harum and kueh ubi kayu getuk as well.
The third tier on the top consists of desserts like classic scones are given a local spin, infused with flavours such as gula melaka and pandan. The durian dome will earn oohs and aahs — the durian mousse is married with whipped cream for a piquant and rich note that envelops the palate. There is also the pulut hitam cake, which is layered with fragrant Chantilly cream.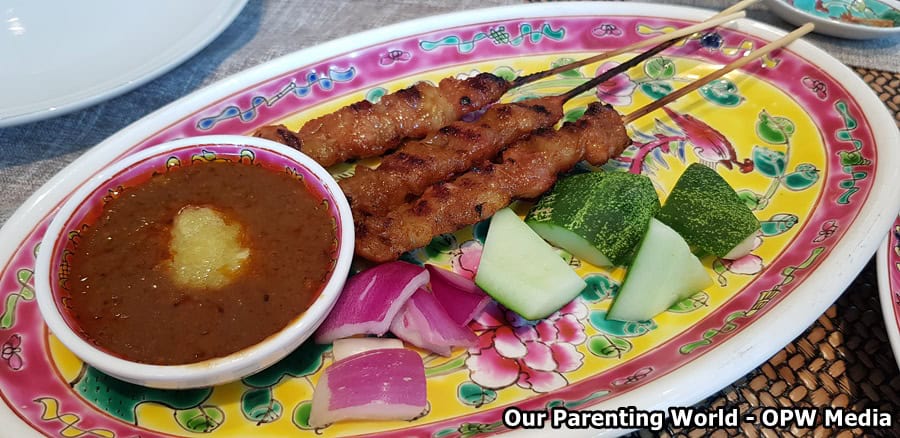 That's not all, this delectable high tea set also comes with pork satay, pulut hitam and 2 beverages. Diners can dip the nicely charred pork satay into the sour-earthy pineapple peanut sauce for the extra kick. The pulut hitam features black glutinous rice topped with clotted coconut cream.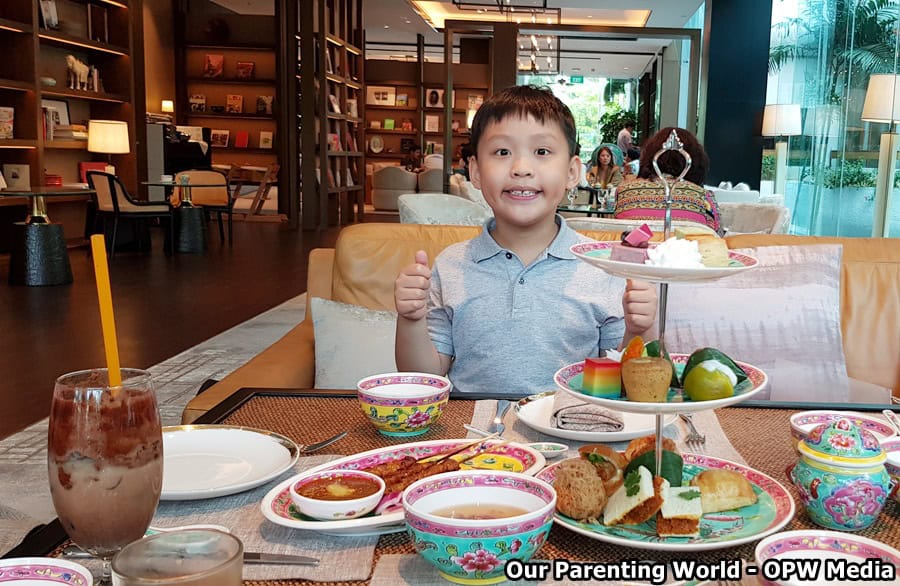 What better way to spend a relaxing afternoon with your families and or gather your good friends to indulge in sumptuous high tea and enjoy the ambience of a world class hotel, Shangri-La Hotel's The Lobby Lounge!
It is a perfect way to discover the best of Singapore's delights for tourists too. Diners will be pleased to know that this Heritage-inspired Tea Set is at an affordable price from S$38 for two persons that will be available all week long! Come and try the high tea for yourself!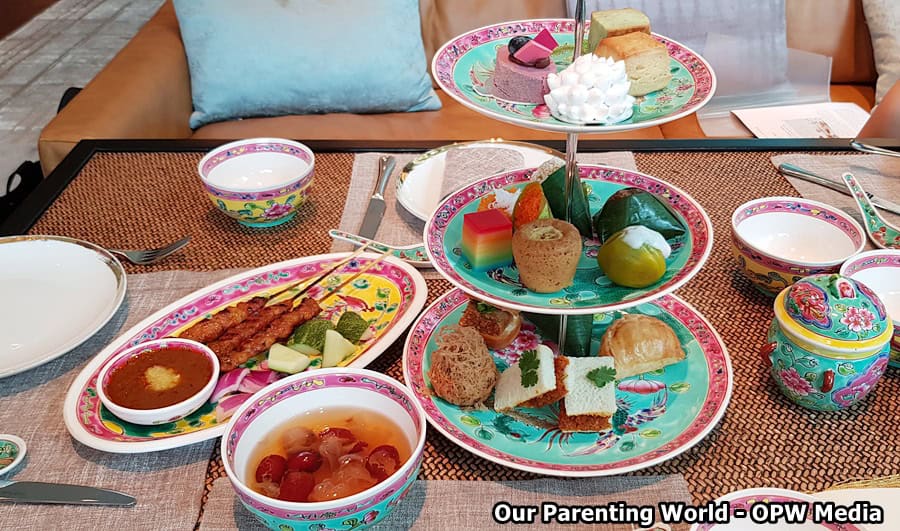 Enjoy this delicious and unique Heritage-inspired Tea Set at The Lobby Lounge, Shangri-La Hotel!
Venue: Shangri-La Singapore Lobby Level, Tower Wing, 22 Orange Grove Road, Singapore 258350
Available from 3pm to 5.30pm at $38++ for two 
Tel: (65) 6213 4398 
To find out more, please visit its website at http://www.shangri-la.com/singapore/shangrila/dining/bars-lounges/lobby-lounge/menu-wine/