We all love a good magic show especially one that is full of surprises and keep us excited! Our Parenting World team attended the Gala Premiere of The Nutcracker at Gateway Theatre and we were totally blown away by this fascinating show! 
Now, you can look forward to catch The Nutcracker, this is a brand new world-class illusion show directed by Fan Dong Kai and performed by award-winning illusionists and father-daughter duo Lawrence and Priscilla Khong.
There is no narration or dialogue, the story will be told based on the art of magic, dance, state of the art technology combined with classical music arranged in modern style by renowned music director Kenn C! The Nutcracker is brought to you by Gateway Entertainment, in partnership with P'ART 1 Design Pte Ltd.
Introducing Lawrence Khong, PBM, he was the first in Asia to receive the Elite Diamond Merlin Award for the Magician of the Year conferred by the International Magicians Society, the award is given to the highest achievers in magic similar to that of Oscars for flims. He is widely recognised as one of Singapore's most skilled magicians and leading entertainers. For churchgoers of Faith Community Baptist Church (FCBC) will fondly known him as the Senior Pastor of the church which he founded in 1986. 
The Nutcracker, will bring together Singapore's only father and daughter illusionist team, Lawrence and Priscilla, who was the first in Asia to receive the Elite Diamond Merlin Award for the Female Magician of the Year conferred by the International Magicians Society in 2010.
We are certainly impressed with the performances by this highly talented father and daughter team that bring us endless elements of magic and dazzling effects that captivated us throughout the show!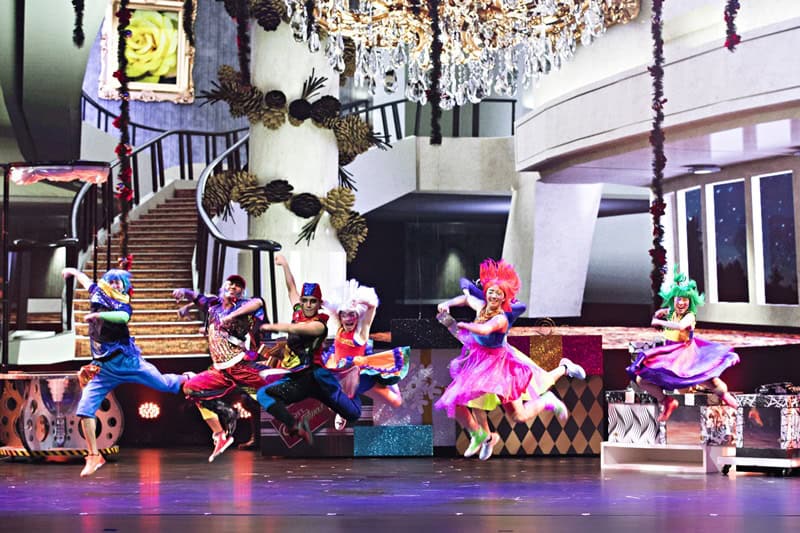 This razzle-dazzle show includes an international dance troupe of 14 dancers and over 50 backstage production crew to retell the popular Old Christmas classic, The Nutcracker that everyone will enjoy!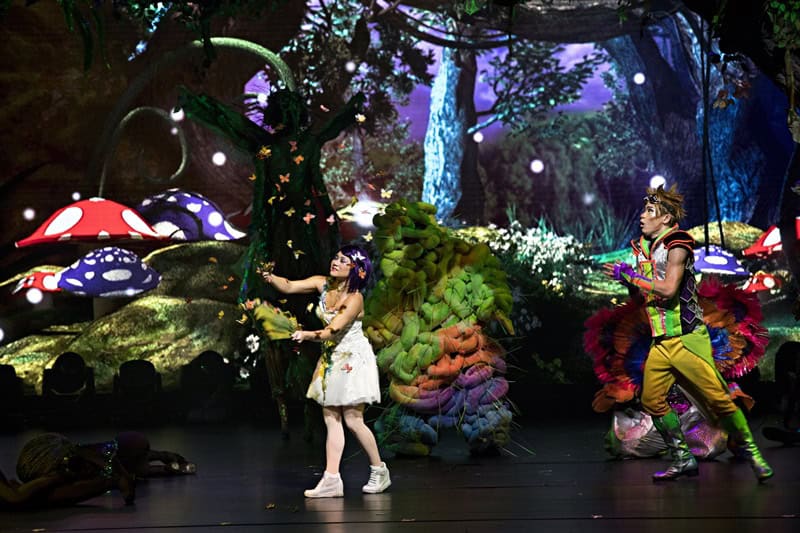 What's more, the show will bring you to an extraordinary adventure into a fantasy and colourful world of The Dancing Paper, Dollhouse, A Trip to the Moon and more. Be prepared to be treated to elaborate costumes and lavish sets that will open up your eyes. This show will be a visual treat coupled with sensory experiences like raindrops sprinkling, with effects like numerous beautiful and colourful paper butterflies "flying" in the air which makes the kids and even adults excited and the kids were trying to catch the butterflies! 
This show is not just about magic, it is also an exciting performance of music, well-choreographed dance and dazzling special effects like lasers and state of the art video projection to bring audience to a dreamlike, imaginary fantasy world of The Nutcracker.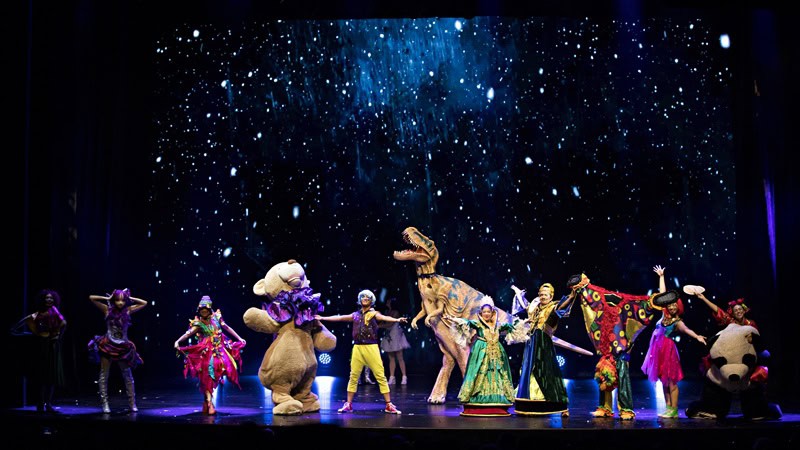 All the above images credited to Gateway Entertainment
The kids were thrilled to see dancing toys like bear, panda, dolls, toy soldier and even a roaring Dinosaur! This is not a typical magic show but a highly entertaining and enchanting magic cum theatre show that promises to bring delights and excitement to the whole family! 
We shall not reveal too much of the story in order to keep the "surprise" and "magic" elements alive. Please bring your family and friends to watch the show to find out more!
The show was absolutely brilliant and we enjoyed it immensely! Thank you Gateway Entertainment for having us! 🙂
The Nutcracker – A Spectacular Magic Extravaganza will be showing from now till 10 September 2017. Hurry, book your tickets now! 
The Nutcracker – A Spectacular Magic Extravaganza
Friday, 25 August – Sunday, 10 September 2017
Thursday – Friday : 8pm
Saturday : 2.30pm and 8pm
Sunday : 5pm