Uber-Aesthetic Clinic was established in 2005 and is Singapore's premier face and body aesthetic specialists that specialises in providing non-invasive cosmetic procedures for the face and body.
We attended The Science Behind Beauty Workshop by Uber-Aesthetic recently to find out more about its latest treatments. The workshop was presented by renowned doctors of Uber-Aesthetic namely, Dr. Frank Lee, Dr. Shane Abucewicz Tan and Dr. Justin Boey. At the workshop, we found out more about the three signature treatments offered by the clinic which are Teeth Whitening, Ulthera and Zeltiq.
All the above images credited to Uber-Aesthetic
Teeth Whitening with Gum Rejuvenation is a safe treatment to alleviate stained, dark teeth. Y10 technology is not only revolutionary and effective, it also allows for a safe and pleasant treatment process with no side effects, no pain and the patient could be impressed  by the immediate results right after the first treatment At the workshop, a demonstration was performed and we can see very good results with the teeth dramatically went several shades lighter after the treatment. 
This treatment is very new to the market and Uber-Aesthetics is one of the few clinics in Singapore to offer this. To find out more, please visit https://www.btonix.com/learn-more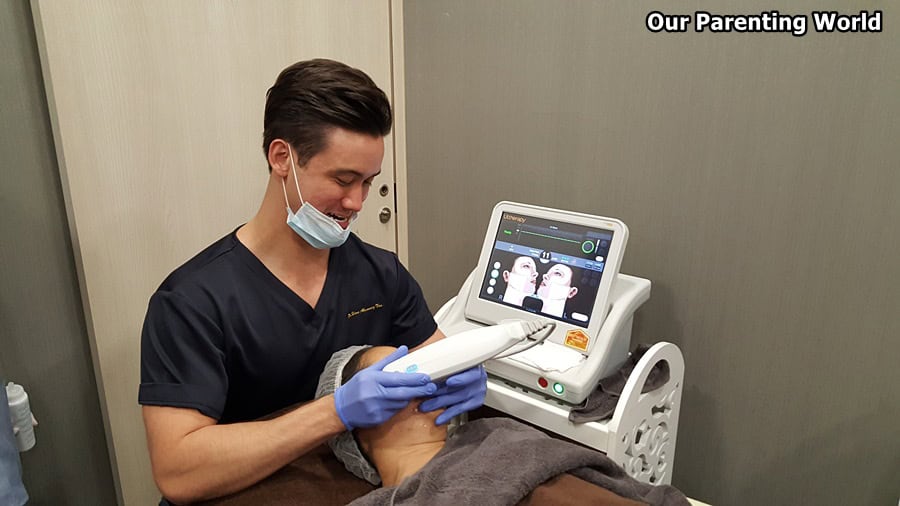 For our workshop session, we had Dr. Shane Abucewicz Tan introducing to us the various treatments offered by Uber-Aesthetic, its procedures and performing live demonstrations so that we will have a better understanding of what to expect from the treatments offered.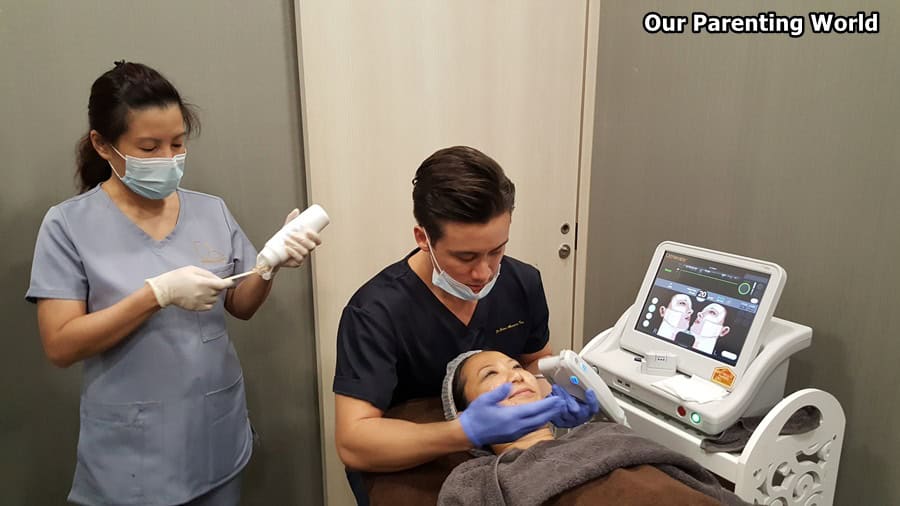 Ulthera is a non-surgical treatment that will lift, tone and tighten the skin around your face using safe, time-tested ultrasound technology. This treatment will result in younger looking skin. 
About Dr Shane Abucewicz Tan, he graduated from the National University Of Singapore with a Bachelors in Medicine and Surgery and later attained his post-graduate surgical membership at the Royal College of Surgeons, Edinburgh. He has a long-standing interest in aesthetic work, he has presented at multiple international conferences and has published articles on plastic and reconstructive surgery, general surgery, basic science, and medical education.
Fully accredited in the performance of the offered procedures, he is also a certified practitioner and member of the American Academy of Aesthetic Medicine.
Another of Uber-Aesthetic's signature treatment is Zeltiq which is a non-invasive fat reduction treatment that uses controlled cooling to eliminate stubborn fat. For more details, please go to http://uber-aesthetic.com.sg/body-contouring-1-coolsculpting-zeltiq/
Uber-Aesthetic Clinic 
Venues:
Serangoon Garden
1 Maju Ave, myVillage #01-21/22/23,
Singapore 556679
Tel: 6509 0033
Hill Street
30 Hill Street, #01-03A,
Singapore 179360
Tel: 6883 2395
Email: [email protected]
For more information, please visit http://www.uber-aesthetic.com.sg.