The Snowman is a classic Christmas show, direct from London's West End and adapted from the beloved book by Raymond Brigg who is an International best selling writer/illustrator. Raymond is well known in Britain for his story, The Snowman. 
The Snowman is a popular and favourite children's picture book without words about the magic of Christmas through a young boy's night-time quest for adventure when his Snowman comes to life on Christmas Eve! 
The young boy and his Snowman set off on an exciting and enchanting adventure where they meet dancing Penguins, adorable Reindeers, The Snowman's friends and Father Christmas. The pair even come face to face with the evil Jack Frost, can they escape and go back home in time for Christmas morning? Catch The Snowman to find out. 
The Snowman, presented by ABA Productions and Birmingham Repertory Theatre (UK) is currently showing at Esplanade Theatre from now till 15 December 2019. Audience can look forward to catch this magical show with a world-class crew of 42 professionals in stage and production, and enjoy epic score by Howard Blake.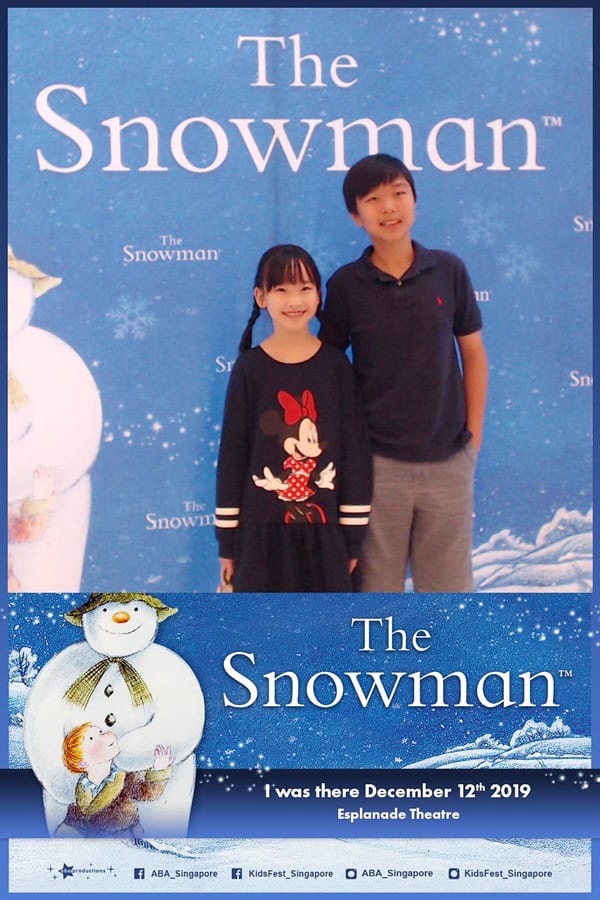 Children can relate to the little boy in the musical where many would imagine that one day their Snowman would come to live and bring them on a whimsical adventure. This brings fond memories to the adults too where we used to set our imagination wild as a young child on meeting Father Christmas, having our own Snowman coming to live and fantasizing about our own magical adventure. The show is full of lively characters and dancing, beautiful music and colourful costumes. 
The Snowman is a marvellous, charming and feel-good musical that will set both children and adults on a joyous Christmas mood!
If you are looking for a jolly, wonderful Christmas show that the whole family will enjoy, bring your children and family to catch The Snowman! It will be a delightful and fun experiences for the whole family. Don't miss this classic Christmas show! 
The Snowman
Show Dates and Time: 
Thursday, 12 – Sunday, 15 December 2019
Thursday & Friday: 7pm
Saturday & Sunday: 11am, 3pm, 7pm
Venue:
Esplanade Theatre
Ticket Pricing:
(Excludes Booking Fee)
Standard: S$138, S$118, S$98, S$78, S$58
Esplanade Box: S$138
Premier Box A & B: S$138
Box B – G: S$138
Restricted View: S$48
For children aged 3 and above and their families
The running time is approximately 1 hour 45 minutes with one interval
To purchase the tickets, please visit https://www.sistic.com.sg/events/csnowman1219