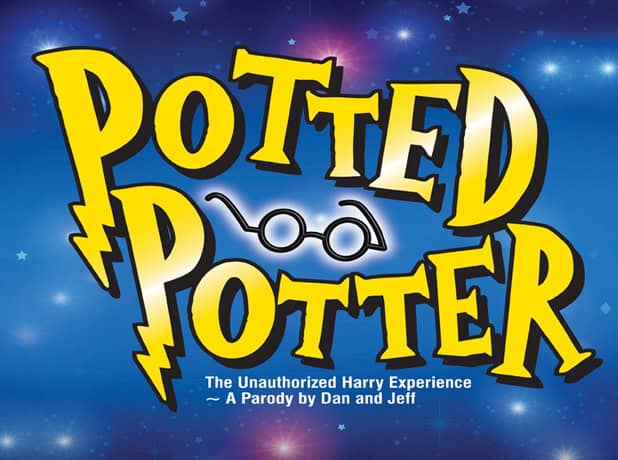 Our Parenting World is pleased to announce that Potted Potter is coming back to Singapore playing at Jubilee Hall at Raffles Hotel from 9 to 14 of September 2014 after a sell out season in Singapore in 2012.
About Potted Potter, this sell-out smash hit takes on the ultimate challenge of condensing all seven Harry Potter books (and a real life game of Quidditch) into seventy hilarious minutes. This fantastically funny show features all your favourite characters, a special appearance from a fire-breathing dragon, endless costumes, brilliant songs, ridiculous props and a generous helping of Hogwarts magic!
The show is created by double Olivier Award Best Entertainment nominees Daniel Clarkson and Jefferson Turner. It is a must-see for Potter addicts and a great introduction to the series for anyone who's ever wondered what all the fuss is about. Even if you don't know the difference between a Horcrux and a Hufflepuff, Potted Potter will make you roar with laughter. This brilliant family entertainment is perfect for ages six to Dumbledore (who is very old indeed).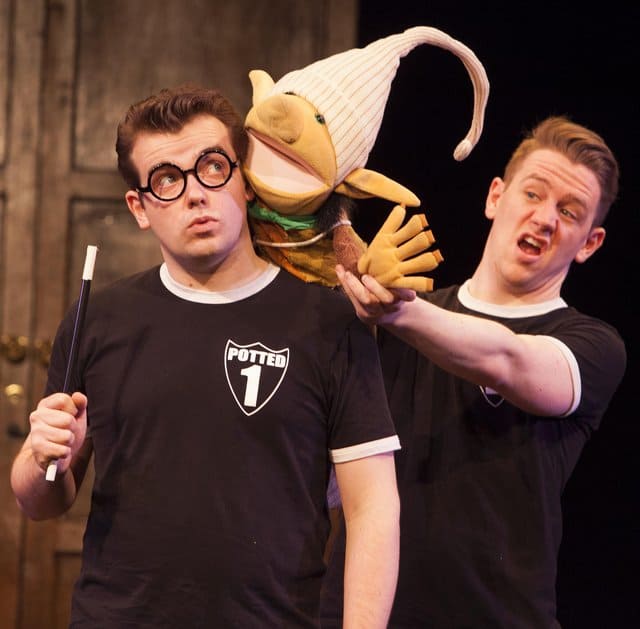 Photo Credit: Potted Potter
Introducing the two brilliant and talented actors, James Percy and Benjamin Stratton who will be entertaining the audience with 70 minutes of non-stop magic, laughter and fun!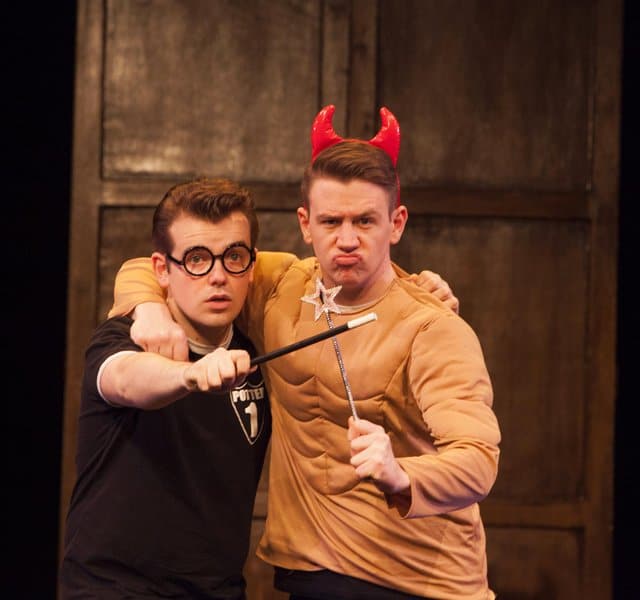 Photo Credit: Potted Potter
Potted Potter has played 30 weeks off-Broadway across two sold-out seasons, has had five West End runs, has enjoyed extensive UK and international tours, and has just embarked on a 2014 world tour including Mexico City, Ireland and Canada before reaching Singapore. Back by popular demand, this hugely entertaining show, Potted Potter will open in Singapore from 9th September till 14th September for only 10 shows.
You will love the show. Hurry, don't miss this highly popular and entertaining show, tickets are on sale now! 
Additional Information:
Venue: Jubilee Hall Raffles Hotel
Season: Tuesday 9th to Sunday 14th September 2014
Tickets: from $70
Bookings: Tickets available through SISTIC.
Internet: www.sistic.com.sg
Hotline: 6348 5555
All SISTIC authorized agents island-wide
Corporate hospitality bookings contact: [email protected] or [email protected] or call 6688 1029
For more information: www.lunchbox-productions.com or www.pottedpotter.com.au