In Singapore's hot and humid climate, we constantly need to drink lots of water and keep cool. However, many may find plain water rather bland and thus do not drink enough water. It is important for our body to stay hydrated as every part of our body needs water to survive and function properly.
Our Parenting World was introduced to Three Legs Cooling Water's brand new flavoured cooling water which consists of Lychee, Guava and Lime flavours.
About Three Legs Cooling Water, it is a traditional remedy created by Wen Ken Group. It has a long history of almost 80 years and a trusted drink containing natural minerals to help quench your thirst and relieve body heatiness. The main active ingredients in Three Legs Cooling Water are raw Gypsum Fibrosum and Calcitum.
Three Legs Cooling water is an iconic brand and has its origins in Singapore. It has now spread to all over South East Asia.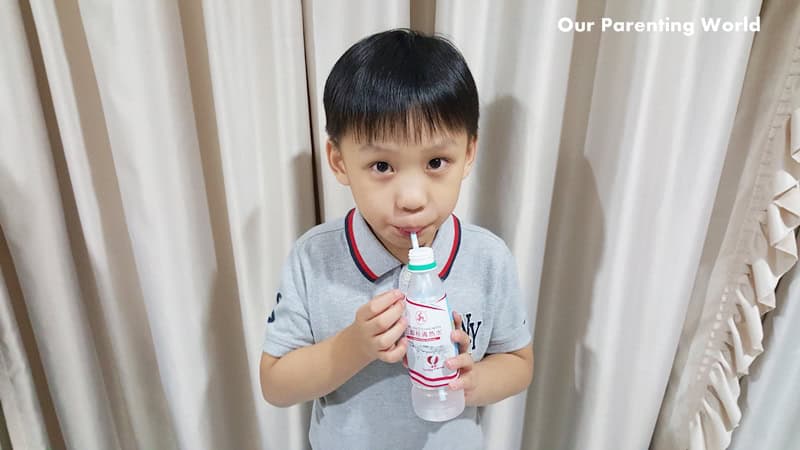 In conjunction with its 80th anniversary celebrations, Three Legs Cooling Water has launched three new flavoured cooling waters; Lychee, Guava and Lime.
We enjoy the drink and all three flavours taste good. If you like us to pick one, we love Lychee flavour the best! Try all 3 flavours and find out for yourself, what's your favourite? 
Lychee and Guava flavours are already out in stores. The Lime flavour was launched end of January and retails exclusively at 7-11. It is suitable for everyone of all ages and is the perfect complement to any food. 
To find out more about Three Legs Cooling Water, please click HERE. To order the cooling water, please call +65 6275 5677 or email [email protected].
Additional Information: 
Three Legs Cooling Water is pleased to launch three new flavoured cooling water – lychee, guava and lime. For the first time ever, fans of the household remedy can enjoy their favourite cooling beverage with a fruity twist.
The new additions are an extended product line launched in conjunction with Wen Ken Group's 80th anniversary celebration. First created in 1937 by the four founders of Wen Ken, Three Legs Cooling Water is a traditional remedy, containing natural minerals used to relieve body heatiness and hydrate the body.
The lychee and guava flavours were introduced last September while the lime flavour began retailing in January this year. The three new flavours contain no artificial sweeteners, and come in a new size – 320ml – for greater drinking pleasure.