Timbre+ Eastside located at 1 Expo Drive, Outside Singapore Expo Hall 5, is the second Timbre+ in Singapore. The newly opened Timbre+ Eastside spans across 2000sqm is Singapore's first sustainable food park.
Home to 21+1 (Bottle Shop) food and retail stores, first of its kind Kerbside drive-thru pick-up, and placemaking community facilities such as a playground, cycling pitstop, book swop corner, live music and entertainment.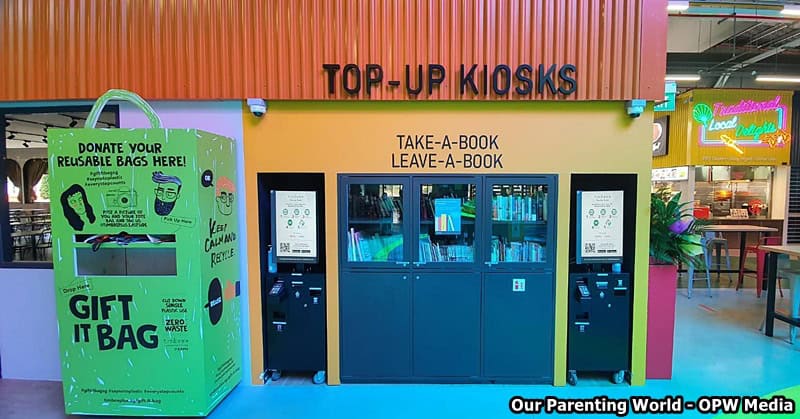 Timbre+ Eastside is designed with sustainability in mind, from green infrastructure such as solar panels to other programmes like Timbre+'s Gift-It-Bag and One Kind Block. There is also a book swop corner where diners can take and leave books behind. 
Look out for The Bottle Shop at Timbre+ Eastside that sells modular hydroponic systems from One Kind Block, created by teenage entrepreneur Dylan Soh. One Kind Block's hydroponic systems will enable apartment-dwellers to get into the fun of urban farming by growing their vegetables using his patented system. Timbre+ will donate one for every hydroponic block purchased to the elderly, so they can garden in the comfort of their living room.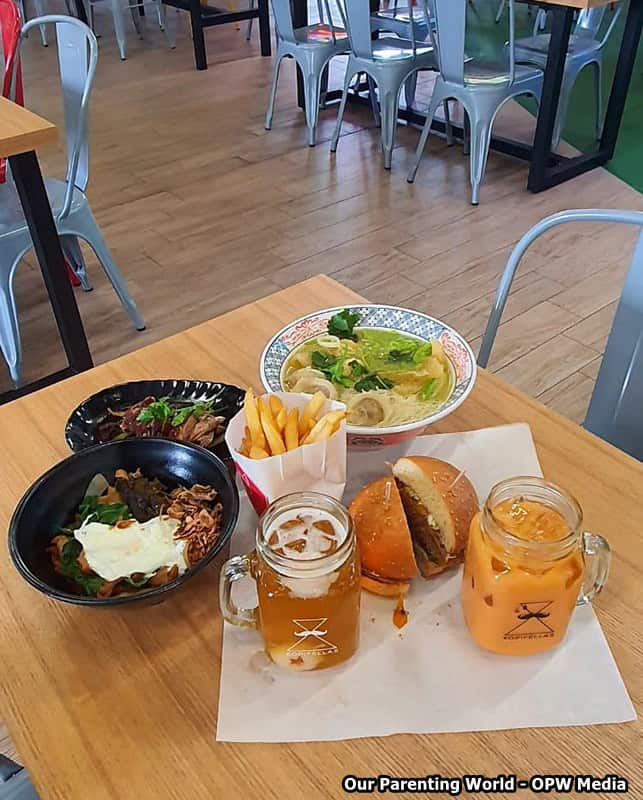 Foodies can look forward to enjoy a variety of international and local cuisine from its 21+1 different food and retail stores. The curated selection includes Huat Huat BBQ Chicken Wings, Lao Niang De Dian, which serves fusion Malaysian and Thai food, Ajiya Okonomiyaki, for an authentic okonomiyaki fix, and Kopifellas' Smoked Duck Lor Mee. The Bottle Shop features a plethora of 200 curated beers, ciders, and international spirits.
If you drive and would like to takeaway, the urbanised food park offers 13 unique first-of-its-kind Kerbside drive-thru pick-up units innovated to help reduce delivery costs for Timbre+'s food partners. Diners can order food via Timbre+ app and then drive by for a fuss-free food pickup in the comfort of the car.
Parents can let their children play at the Children's Playground which is the centrepiece of Timbre+ Eastside where they can enjoy their food with their children in view. 
In addition, Timbre+ Eastside is located along the Eastern cycling path towards park connectors, a bicycle shop, and bicycle parking space for a cycling pit stop for diners to refuel and refresh before powering on. On the weekends, diners can enjoy activities such as exercise classes and food fairs at Studio+, an air-conditioned space located within Timbre+, perfect for such events.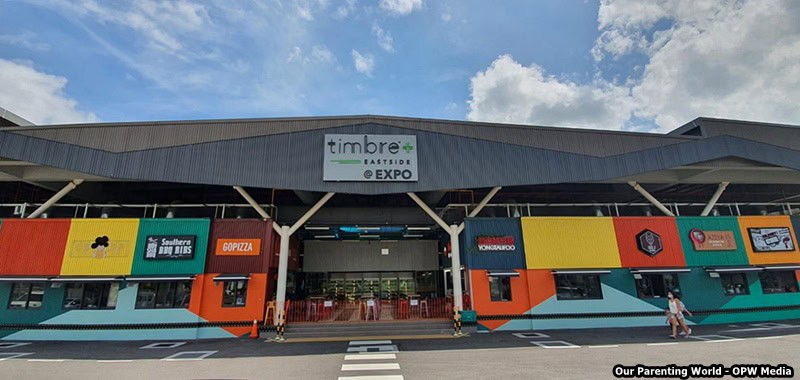 TIMBRE+ EASTSIDE 
Address : 1 Expo Drive, Outside Singapore Expo Hall 5, Singapore 486150
Tel : 9850 5769
Opening Hours : 9am-11pm daily
Seating : Up to 800 seating capacity (without Safe Management Measures)
Website: https://timbreplus.sg/