Playeum is Singapore's first Children's Centre for Creativity, this is a fun and creative place where it encourages parents and children to play, create and be inspired together. Please read about our earlier visit to Playeum at this LINK.
We have been to Playeum several times on our own and each time, the children look forward to simply have fun playing with the facilities and making their own creative project at the workshop space using its recycled materials.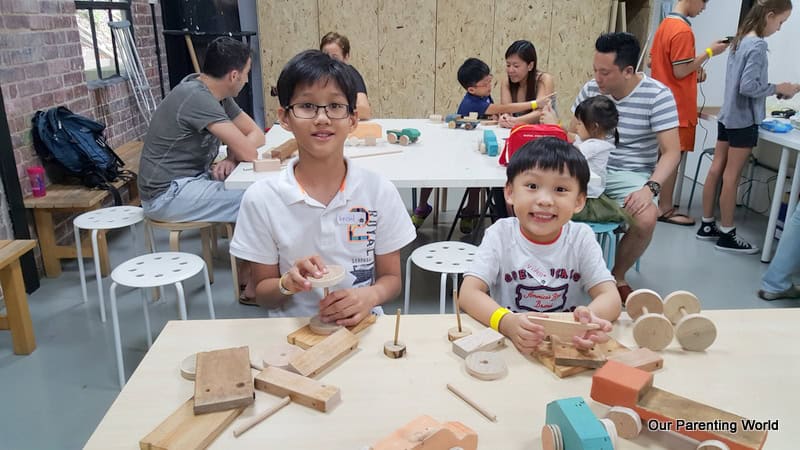 This time we are at Playeum to attend its Tinkering Sundays series of workshops. The workshop's theme is on "Wooden Car II" where we will get hands on with our parents to make our very own wooden cars!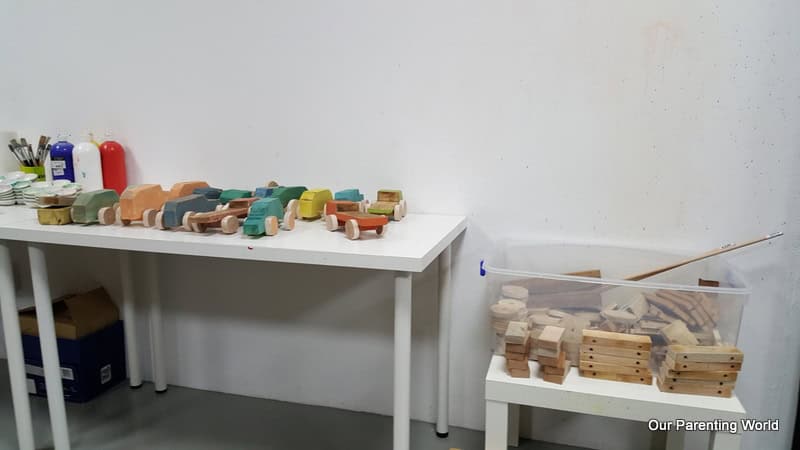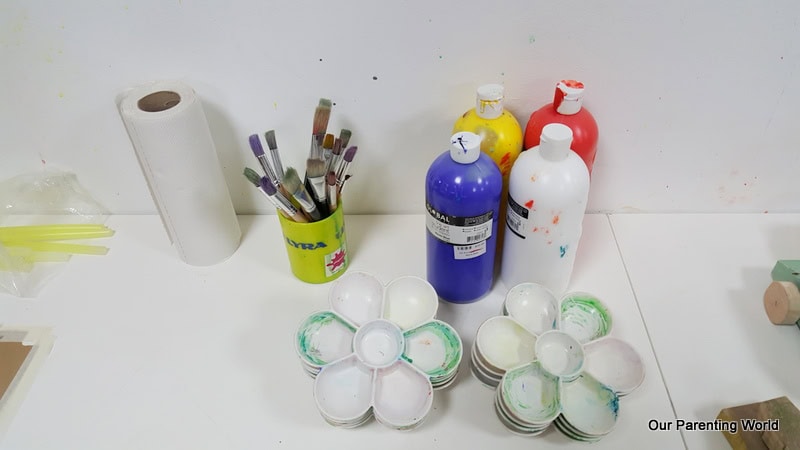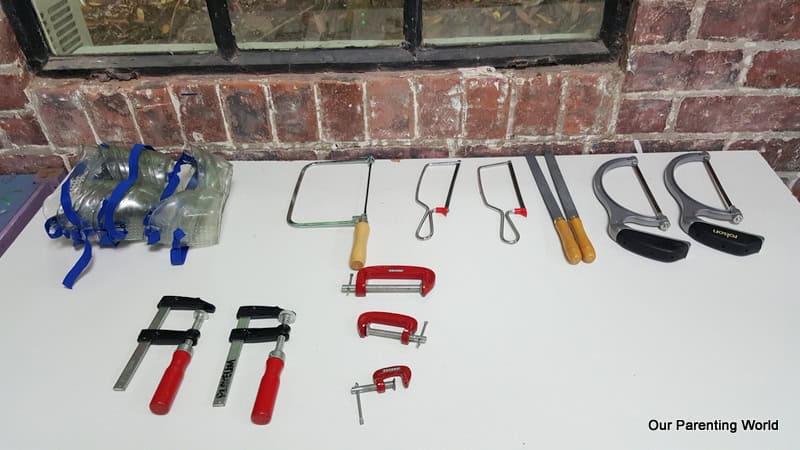 The workshop is conducted by artist Debra Raymond. This talented and experienced artist has shown work in Cemara 6 Galeri-Museum, Jakarta, Indonesia; Culture Station Korea; Societe Generale at Alliance Francaise de Singapour; and many other contexts locally and internationally.
All kinds of tools from recycled wood, paints, sticks, sawing equipment and many more are available for parents and children to exercise their creativities to make their own wooden cars under the guidance of Debra Raymond and Playeum team. 
It is really exciting to see our wooden car takes form starting from scratch. First use your imagination and creativity to design your car, pick up your recycled wood provided in the large basket, draw your design on the wood, shape out your car by sawing the piece of wood. Next choose your wheels, different sizes of the wheels are provided and the shaft and insert the wheels into the car.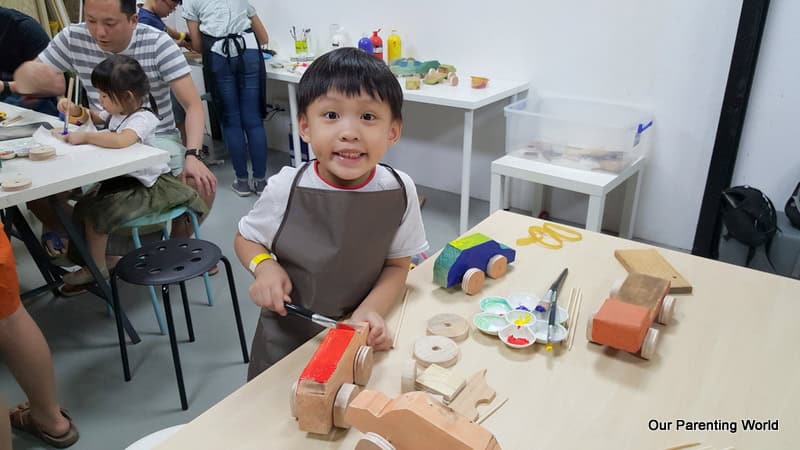 After you have made your wooden car, you can decorate your car by painting it. 
The boys love cars and they are pretty excited to be able to make their very own wooden cars.
It is amazing to see how the piece of wood transformed into a toy car at the end of the workshop. You will get to keep and bring home your car after the workshop. 
Once you have made your car, you have the opportunity to showcase your car and give it a test drive on Playeum's many ramps.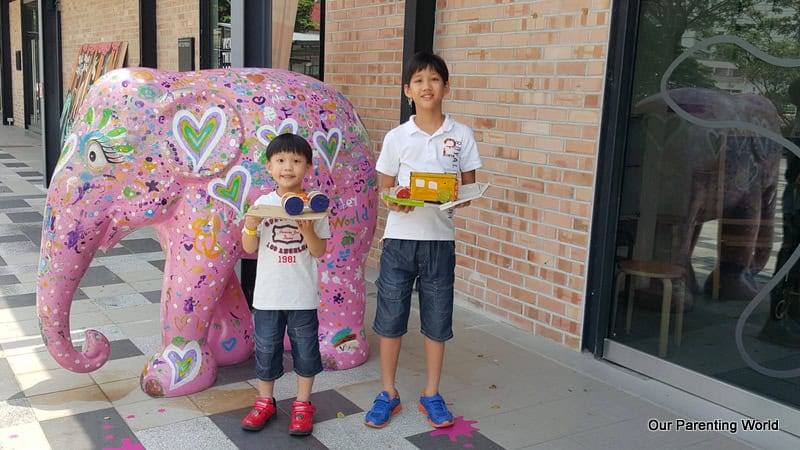 Thank you Debra Raymond and Playeum team for the wonderful experiences! The boys will treasure their handmade wooden cars. They can't wait to show their friends, their new toys that they made themselves.
Additional Information:
Playeum, The Children's Centre for Creativity. 
Blk 47, Malan Road
Gillman Barracks
#01-23
Singapore 109444
Opening Hours:
10am to 6pm and closed on all Mondays and Christmas Day. 
Ticketing:
Child (1 to 12) $20
Accompanying adult: Free
Additional Adult: $10
Special:
Promotional rate for school and groups at $10 per student.
Website: http://www.playeum.com 
Tinkering Sunday Workshops 
The workshops will take place on the last Sunday of every month, Tinkering Sunday sessions are suitable for parents and children (from the age of 5 to 12) to do together. The activities are open-ended but within a theme, and carefully curated materials and tools are available. The aim of these facilitated sessions is to try out things, explore, experiment and create. Most of the time, you will not go home with a product but with a set of experiences.
Please click HERE for more information on the workshops schedules and registration details.