We went to Malaysia for a short holiday. There are actually many airlines flying from Singapore to KL. In the last 5 years, I have taken almost all the different airlines, ranging from Singapore Airlines, Malaysia Airlines, Silkair, Airasia, Japan Airline (yes, there was a once a day flight from Singapore to KL daily), Jetstar Asia and Firefly for work purpose.
For family holidays, I would recommend taking Firefly. It is a subsidary of Malaysian Airlines, which flies from Singapore budget terminal to Subang Skypark. As a budget airline, it is cheaper than the full service airlines like Singapore airlines or Silkair, and yet it serves a muffin/biscuits and drinks. The key advantage is flying to Subang airport which is much nearer to KL city, and with very easy check-in and immigration clearence at Subang compared to KL International Airport (KLIA). Children loves it as the propeller plane flies lower than normal airline jets and thus they could see the houses below.
Firefly has about 5 trips to KL everyday and the timings are convenient. Not many people knows of Firefly as it flies to Subang and not KLIA. From Subang to KL city takes less than 30 minutes during off peak period compared to more than 1 hour from KLIA to city.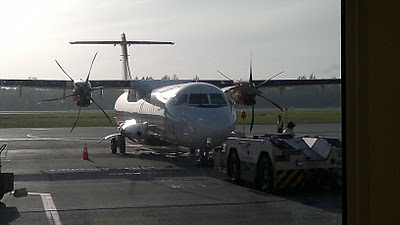 The twin propellers plane at Singapore Budget Terminal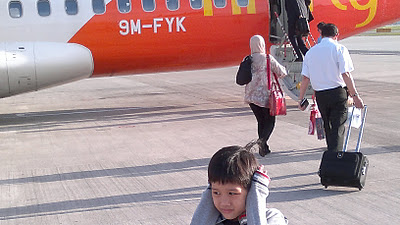 Walking to the plane can be a bit too noisy for Gor Gor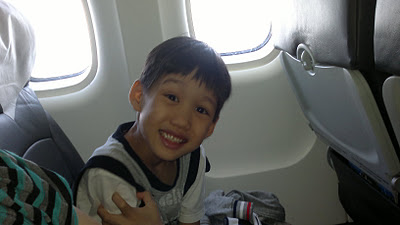 Gor Gor is very excited sitting in the Firefly plane