Our Parenting World Interview Series: Today Got Class and Exclusive Interview with the founders, Lydia Ang and Jaclyn Yap
If you are looking for enrichment classes, check out Today Got Class! 
For Parents, By Parents – Today Got Class is an online kids enrichment booking platform, listing quality enrichment classes curated by parents, and exclusive discounts. It is founded in 2016 by 2 Singaporean mothers, Lydia Ang and Jaclyn Yap. It aims to simplify parenthood by offering a multitude of enrichment class categories that cater to every child's unique interest. 
Overview of Today Got Class' Booking System
Simplified Booking Process:
1) Parents can now search, book, pay instantly in three easy taps and get rewarded for the booking.
2)10 enrichment categories are offered on Today Got Class.
3) Parents can search over 1,000 classes island-wide, across 120 locations at Today Got Class.
4) All enrichment classes and educators listed on Today Got Class are curated and screened by the team, ensuring that children are provided with high quality learning opportunities.
Our Parenting World (OPW) team is pleased  to be able to interview the 2 founders, Lydia Ang and Jaclyn Yap where they will share with us more about Today Got Class (TGC).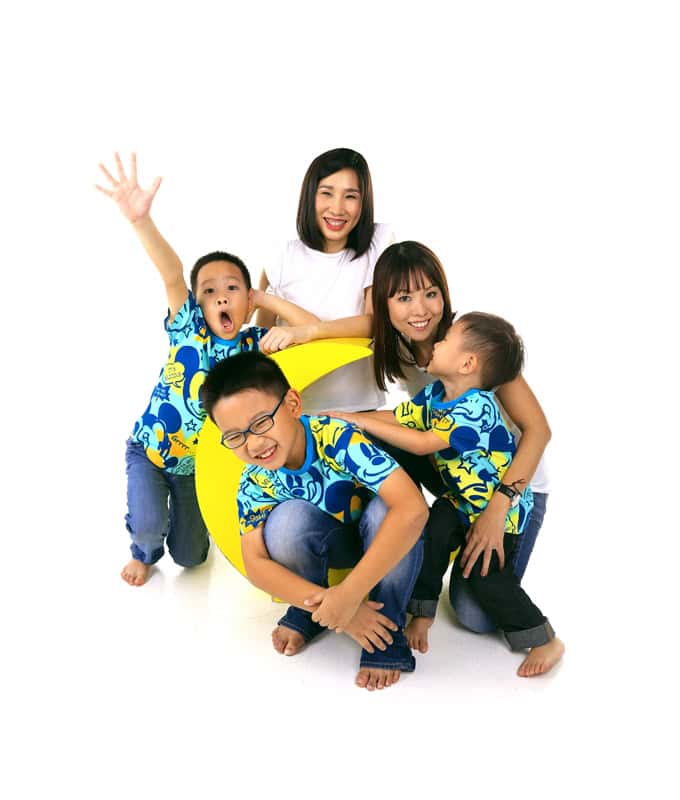 Question 1: Why did you start TGC?
TGC: We launched Today Got Class last year because, as parents ourselves, we believe that parenthood can be simplified. Time saved is time spent with our children, our family and friends. "For Parents, By Parents" is our tagline.
Question 2: What are some of the challenges parents face?
TGC: As multi-tasking mothers who were once corporate warriors – we understand the scarcity of time spent with our families. Currently, many enrichment centres still require parents to be physically present to make payments over the counter before class confirmation, which can be highly time-consuming for working parents. We're constantly innovating our technology to provide convenience to busy parents.
Question 3: How does TGC benefit parents?
TGC: Today Got Class enables parents to browse and book the best deals in quality enrichment classes. We stress on quality because we have children and we understand that parents would want what is best for them too. There are 10 enrichment categories offered on Today Got Class. Parents have access to search over 1,000 classes island-wide, across 120 locations at Today Got Class. The categories include arts, brain training, Chinese language literacy, English language literacy, engineering and math (STEM), holiday programmes, life skills, music and dance, play groups, science, sports and technology. We even personally screen and curate the centres listed on our platform and strive to offer the most competitive price.
We have implemented TGC Reviews, where we share independent reviews by parents, for parents.
It can be found here: http://www.todaygotclass.com/whatsnew/category/tgcreviews/
Question 4: How does TGC support parenting and mummy groups?
TGC: As mums ourselves, we believe in supporting other parents. We are doing an extended outreach to fellow parenting and mummy groups. We have been working with one of the parenting groups to organise an upcoming community event. Apart from securing sponsorships from our centres to contribute for lucky draw prizes, we have also invited key speakers to share their experiences and organising a few trial classes on-site.
If you would like to find out how we can support groups with exclusive offers and more, simply e-mail us at [email protected]
Question 5: Does TGC have any partnerships that could benefit parents and children?
TGC: Some of our partners include Disney on Ice and Hi-5 live in Singapore. TGC parents will enjoy discounts when they purchase show tickets for Disney on Ice and Hi-5 live in Singapore.
Question 6: What are some of the activities parents can enrol their children in during the upcoming school holidays?
TGC: We are currently pending confirmation to lock down the main programs for the upcoming June holidays. Once we have further details, we will feature a holiday programme guide as follows: http://www.todaygotclass.com/whatsnew/holidaydeals/
Question 7: How can parents sign up for TGC?
TGC: It's very simple to find classes, book, and be rewarded. To start, sign up for an account, search across 1,000 classes and 120 locations, check for availability and the best prices. Next, make a booking directly with TGC through a PayPal account within three easy steps. Finally, collect reward points for every booking made, which you can use to get discounts on future bookings.
Check it out now! Sign up at www.todaygotclass.com. Keep updated on www.facebook.com/TodayGotClass or www.instagram.com/todaygotclass.
Question 8: How does TGC reward points for bookings made?
TGC: You will automatically receive 1 Reward Point for every S$1 spent on class bookings. You can accumulate rewards points to redeem for discounts off your next class booking. You may track the number of points collected under "My Rewards" in your Profile Page.
For every 100 Reward Points earned, you can redeem S$1 off your next class booking. To redeem your reward points, simply key in the number of points (in units of hundreds) that you wish to utilise while making payment for your class booking. The discount (based on number of points indicated) will be deducted from the final payment amount.
Question 9: What is the feedback from your users?
TGC: The Parents
Our users are the busy parents who appreciate using our portal. Some of them find the reviews and recommendations posted by other parents extremely useful. We work with a large community of parents. They are constantly sharing constructive feedback with us such as what would be relevant to them and what kind of classes would benefit their children. As parents ourselves, we also take into account our parenting experience that we use to provide personal recommendations when trying understand each individual parent's needs. We take our users' feedback seriously and work very hard to address them.
Some of the testimonials received from the parents were:
"Effortless and convenient"
"As a first time parent – Today Got Class played an important role in our child's early childhood education and development"
"Thanks to Today Got Class' recommendation, I saw an improvement in my child's development" 
The Centres
There were a couple of concerns that the centres faced where they might have to realign their administrative work before partnering with us. However, we spent time to walk through the back-end system meticulously and they found the technology behind the process simplified and user-friendly. Furthermore, our partners strongly believe that Today Got Class adds value to their businesses and broadens their reach to a new segment of parents.
Thank you Lydia Ang and Jaclyn Yap for taking our interview!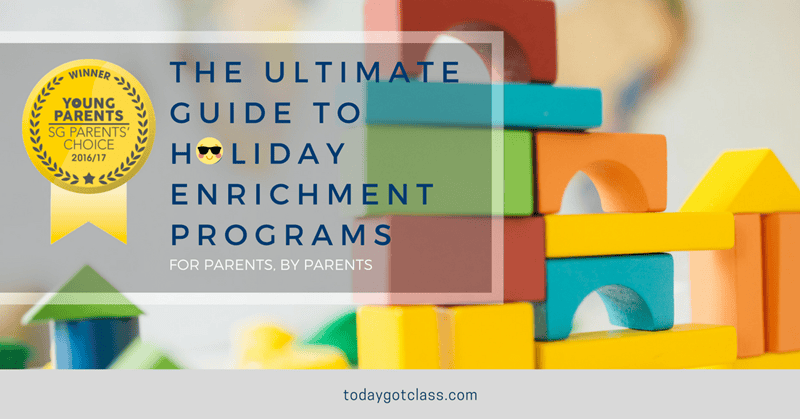 All the above images credit to Today Got Class
Today Got Class's June Holiday Programs
June School Holidays is coming!
If you are looking for holiday programs to enrol your child, look no further, go to Today Got Class to select the best program for your child. Today Got Class has prepared a list of June holiday programs that can be found here as follows: 
http://www.todaygotclass.com/whatsnew/holidaydeals/.
To find out more about Today Got Class and to book the best enrichment class for your child, please go to http://www.todaygotclass.com/