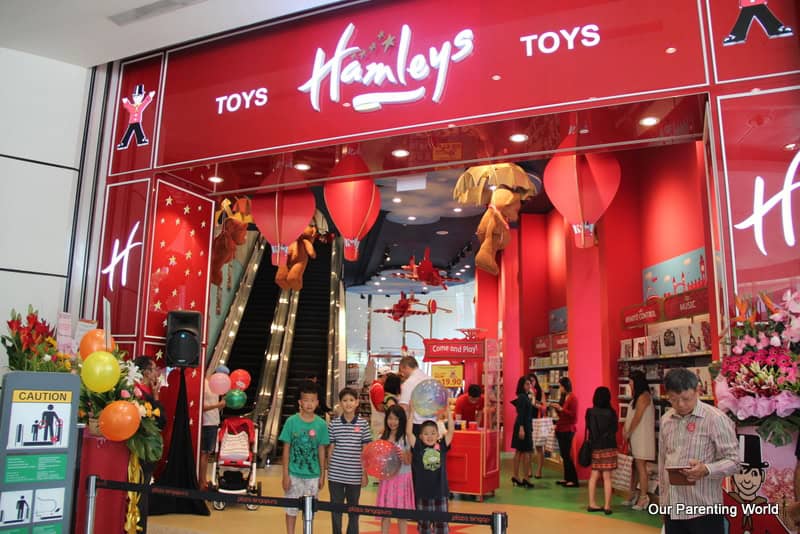 Our Parenting World (OPW) Team: Kaz, Vincent, Mika and Toshi at Hamleys Singapore
We have long heard of Hamleys the giant toy store which is also the world's oldest toy store with 255 years of heritage from United Kingdom. It has finally arrived in Singapore located at Plaza Singapura.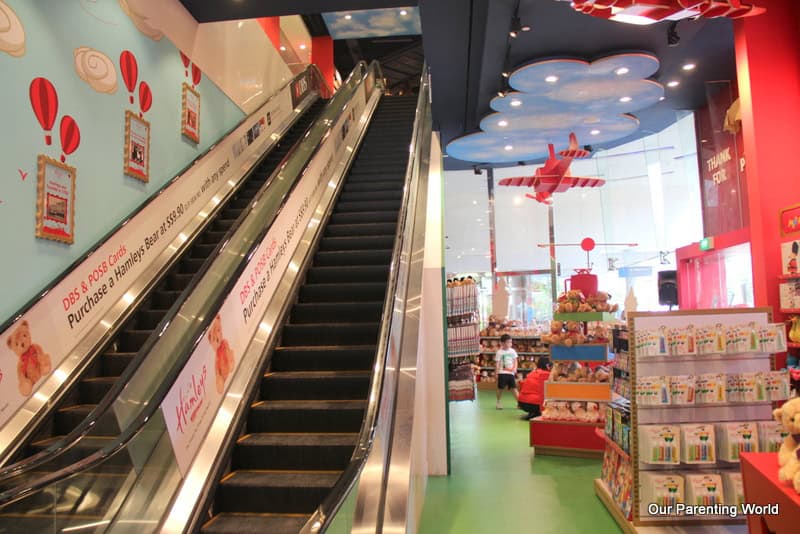 Shoppers both children and parents alike will enjoy shopping at Hamleys which occupied 12,000 square feet across two floors at Plaza Singapura. You won't miss the store as it has a prominent street frontage along the busy Orchard Road shopping belt.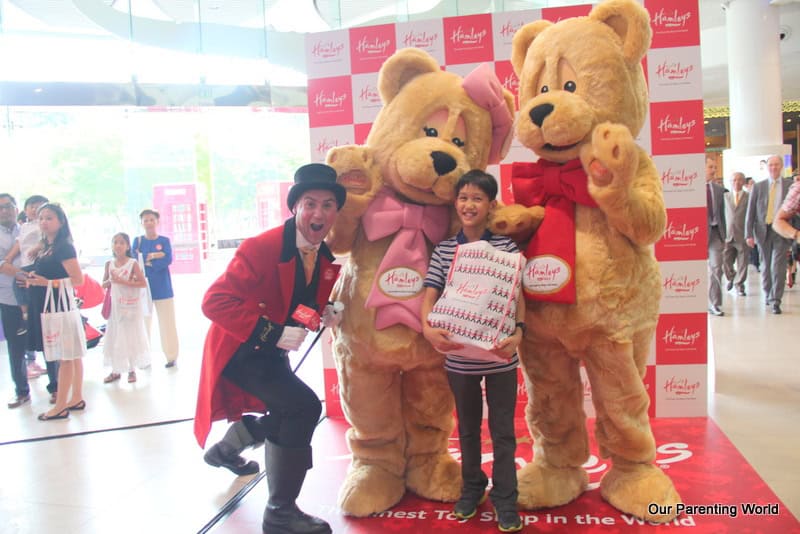 The jovial Hamleys Ringmaster and Hamleys mascots, the Hamleys bears bring cheers and excitement to all the guests at the launch.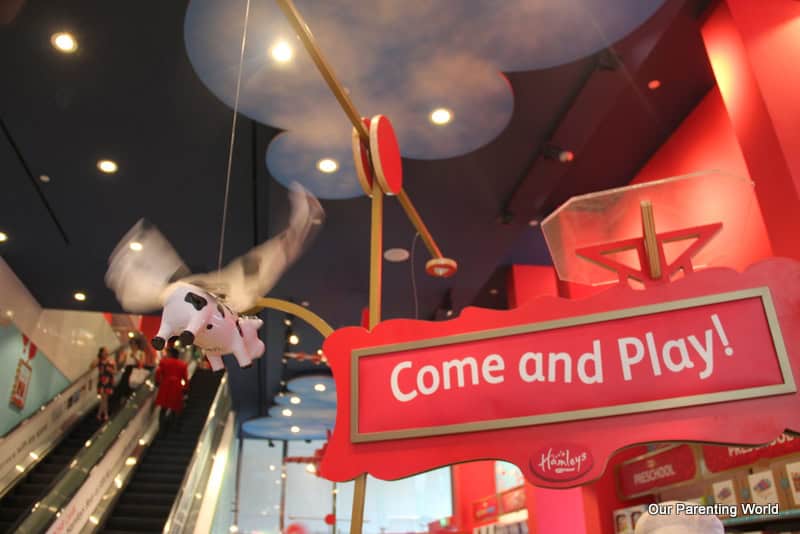 Hamleys welcome all shoppers to come to its store and play with the toys.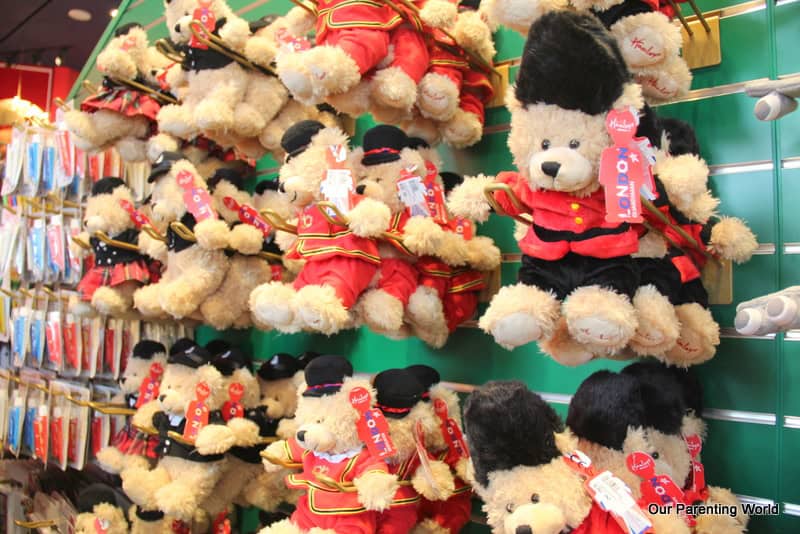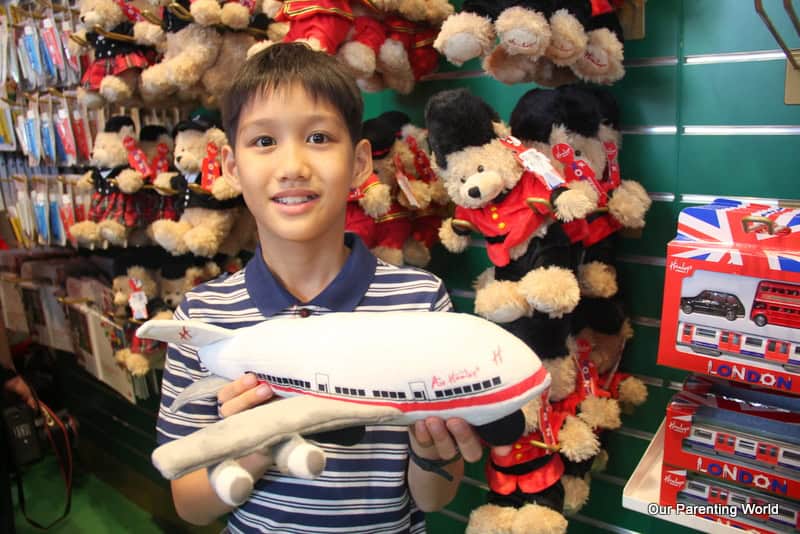 Now you don't have to travel all the way to United Kingdom to get Hamleys' exclusive toys, they are available in Singapore.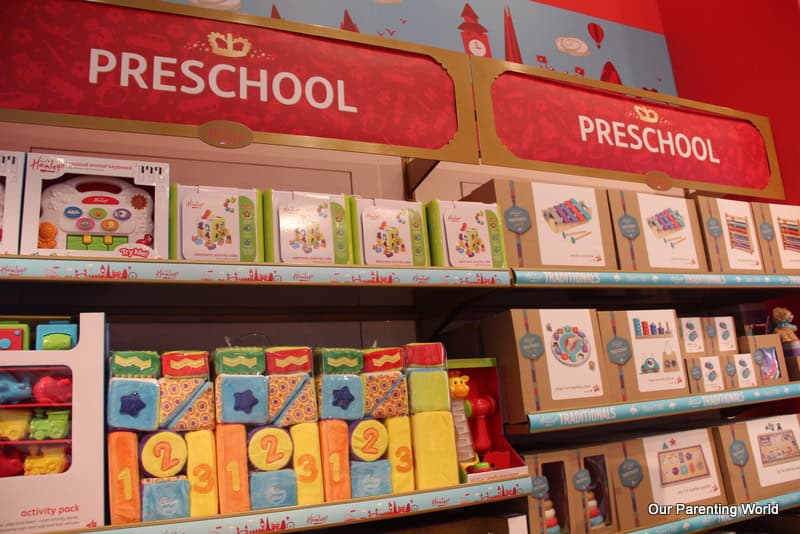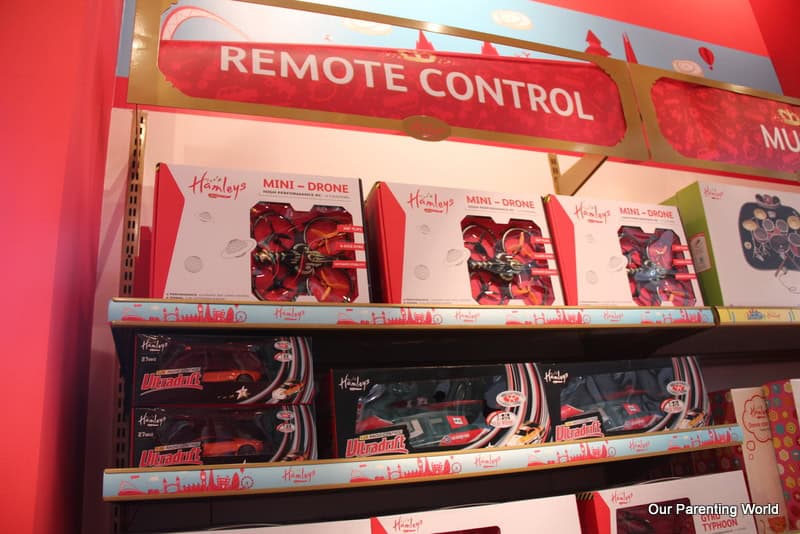 Hamleys reputed to be the 'The Finest Toy Shop in the World' is a magical toy wonderland well stocked with many family friendly brands with a collection of over 10,000 toys. Ranging from Preschool all the way up with toys that are from traditional to high tech as well as games and puzzles, arts and crafts and many more.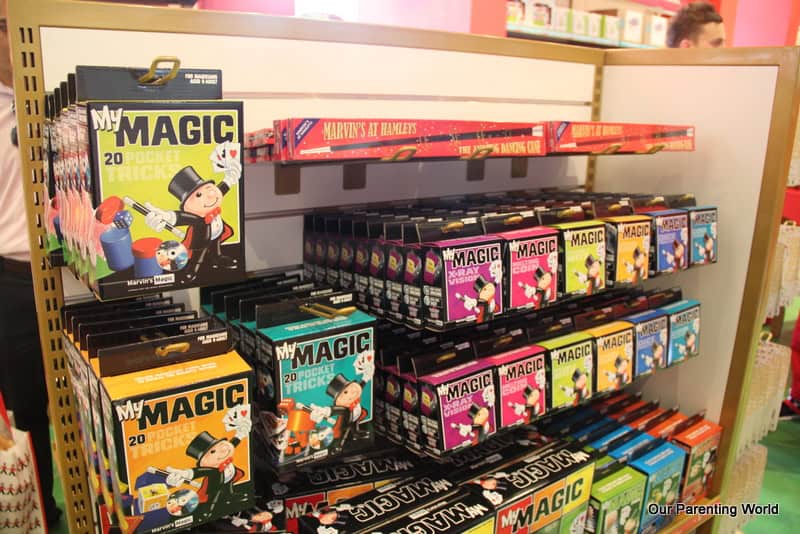 Aspire to be a magician or perform magic tricks to surprise your friends and family. Hamleys has a wide range of 'My Magic' toys and props to fulfil your needs.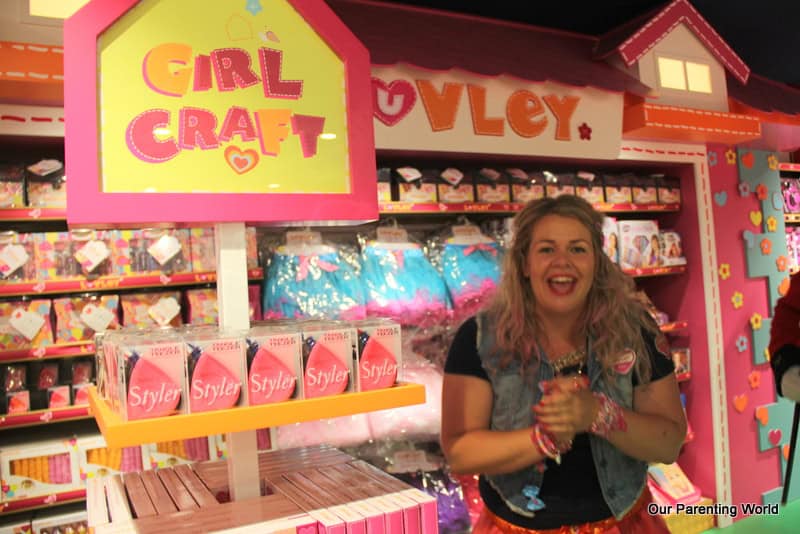 Girls, all the lovely princesses will be thrilled to know that there are a wide variety of toys just for them and an exciting selection of hair and nail products which are exclusive to Hamleys at the Luvley Boutique.
LEGO®, majority of the children both boys and girls love to construct and build their own LEGO® pieces. At Hamleys, there is a huge collection of  LEGO® toys, you will be able to get hold of your favourite LEGO® sets.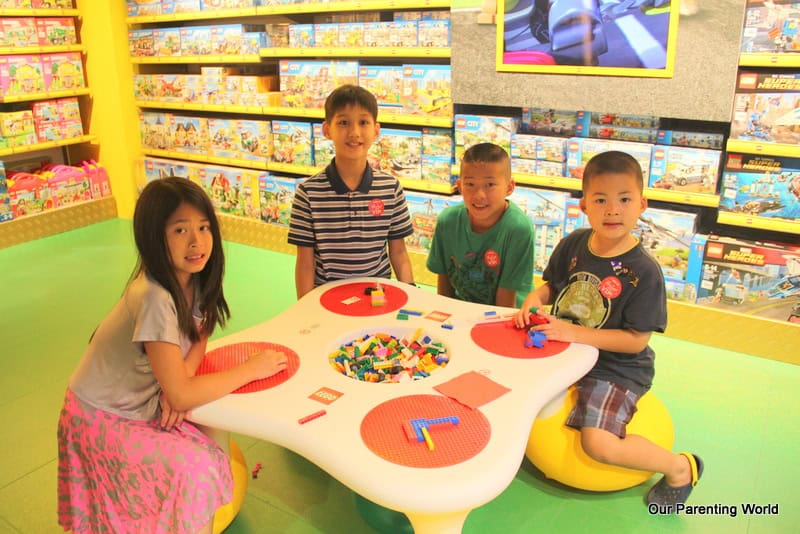 Our Parenting World (OPW) Team: Mika, Vincent, Kaz and Toshi at Hamleys' LEGO®  section
At Hamleys, there are lots of play tables at various sections of the store where children get to sit down to play with the toys. Parents can also accompany their children to play with the toys.
Boys, in case you are wondering, yes, you can find Transformers to Star Wars to The Avengers, you can find them all here at Hamleys. Come and visit the store and with such an extensive range, you will be able to find your favourite toys.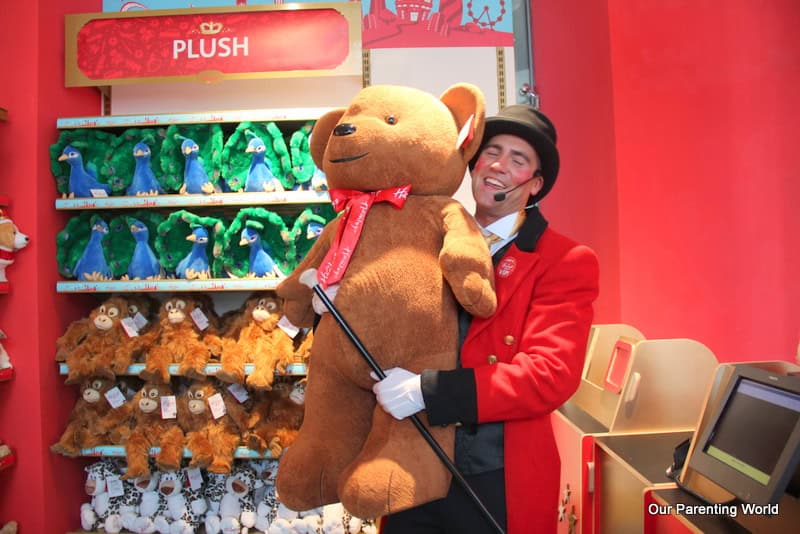 Hamleys is well-known for its iconic Hamleys Teddy. Hamleys Ringmaster loves his Teddy bear.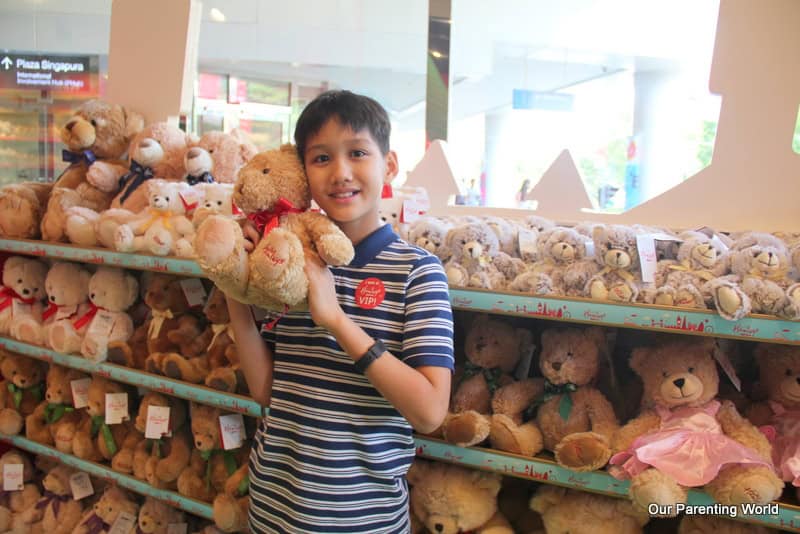 Aren't the bears adorable?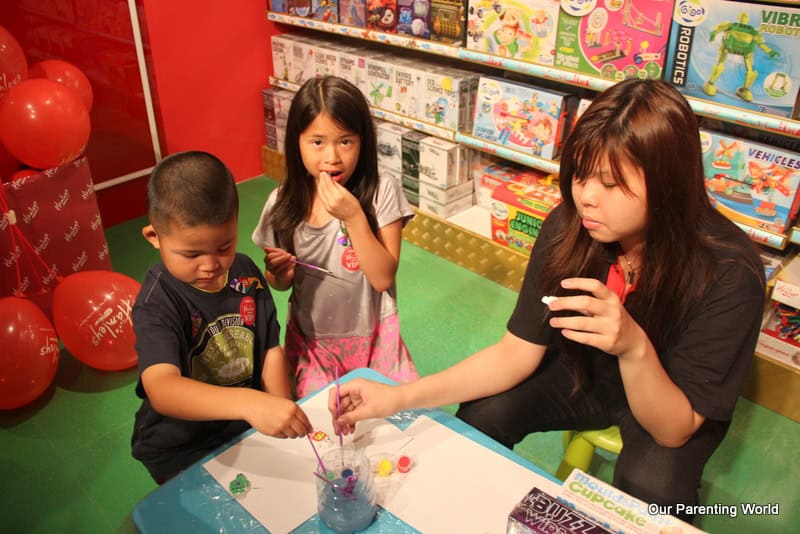 Toshi and Mika have so much fun working at the play table doing arts and crafts.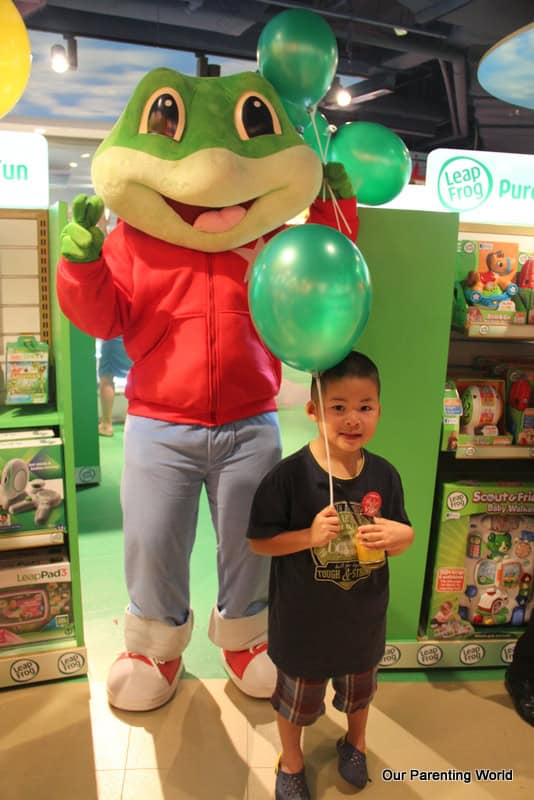 Toshi with LeapFrog's mascot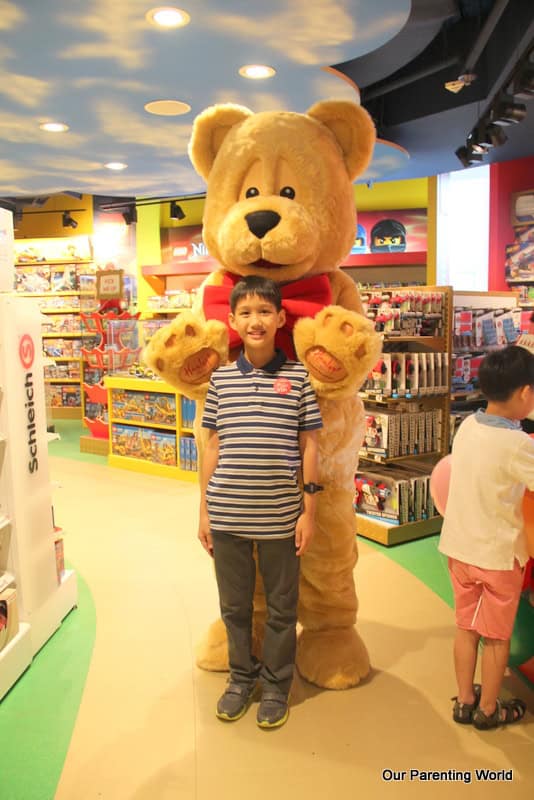 Vincent with Hamleys' bear mascot
Understanding that memories underpin the essence of the Hamleys brand, the toy store will arrange for shoppers to meet the Hamleys Bear and popular characters such as  Barbie, Peppa Pig and the Teenage Mutant Ninja Turtles on special occasions.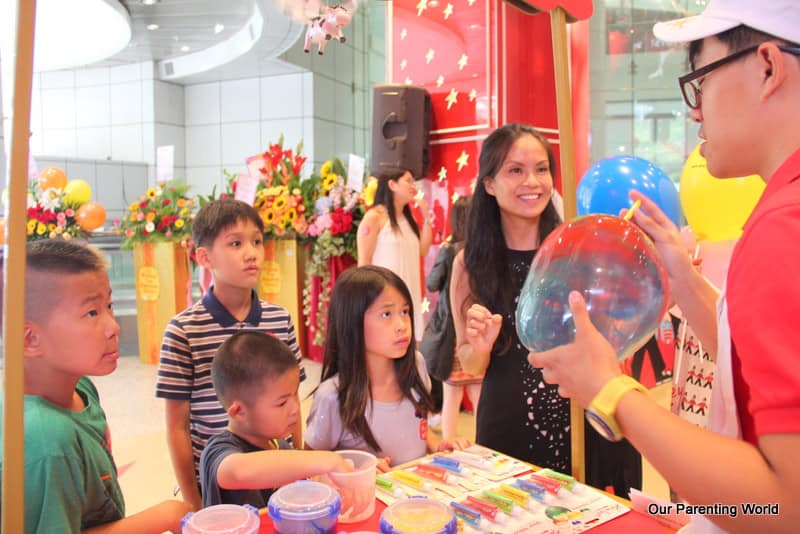 (L-R) Our Parenting World (OPW) Team: Kaz, Vincent, Toshi, Mika and Aveline actively engaging with toys under the guidance of Hamleys' expert demonstrators
Shoppers at Hamleys can look forward to Hamleys' unique approach which focuses on 'bringing toys to life' for children and families by actively encouraging children to play with the toys in store or by engaging with expert toy demonstrators. 
Hamleys has a presence in 17 countries with 11 stores in the United Kingdom and Ireland, and 43 international stores in cities including Moscow, Dubai, Mumbai, Istanbul and Kuala Lumpur. 
Additional Information
In line with the grand opening of Hamleys, shoppers can take part in the ongoing "Pose with British Icons" social media promotion to win shopping vouchers.  To take part, shoppers simply have to take a picture of themselves posing with the replicas of British icons around the mall and upload it on to social media with the hashtag #psplaytime and tagging @plazasingapura. The promotion will run till 26 July 2015.  
Singapore, 238839 Singapore