Feeling tired after a hard day's work? Isn't it good to enjoy a relaxing bath to wash away your daily stress and feel good and recharged after that. Now you can transform your bath time ritual with the limited-edition LUX L'Art Du Bain Sunset Fling range. This bath and body range directly translates to "The Art of Bathing", which prioritizes quality baths through fragrance technology to help improve overall mood and well-being. Here's to smelling good and feeling good under the warm hues of the setting sun.
The Orange Sangria, Sunset Fling inspired by a signature cocktail aims to transform your bath ritual to achieve energized, hydrated skin, while uplifting your mood.  As the first-ever mood enhancement fragrance technology, the patented Vivascentz™ Technology from Givaudan helps to enhance your mood & well-being. With more than 30 years of research in Neurosciences and tested with more than 2000 consumers, this scent technology does not only smell good, but also improves your overall state of mind.
Here's 3 Steps to Energize Your Skin and Improve Your Mood as follows:
Step 1 – Remove dead skin cells and smoothen skin with a delicious smelling Body Scrub
Sunset Fling Body Scrub at SGD 16.90 (350g)
For smooth, moisturized and illuminated skin, use the Sunset Fling Body Scrub to upgrade your nightly bath ritual. In gentle scrubbing motion, exfoliate your skin with its "Icy Sorbet" like texture and uplift your mood every time you use it!
Key Ingredients:
• Sea Salt – A gentle physical exfoliant, suitable for all skin types
• Grape Polyphenols – Antioxidants to protect and keep skin healthy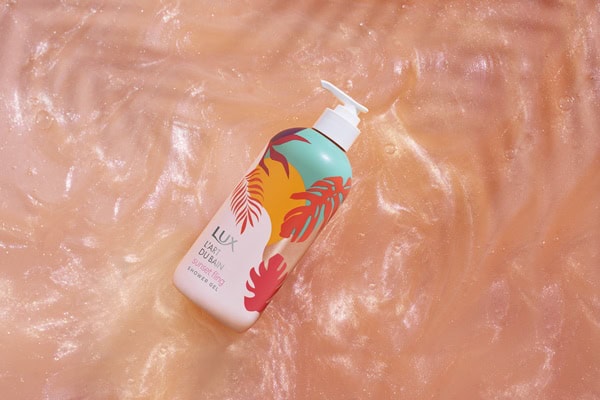 Step 2 – Hydrate Your Skin with a Shower Gel that Shimmers and Shines
Sunset Fling Shower Gel at SGD 14.90 (470g)
Contains the patented Vivascentz™ Fragrance Technology that helps energize your mood and achieve soft, smooth skin after each use. With a soap-free formula, the shower gel also has a shimmering holographic appearance, elevating your overall bath experience.
Key Ingredients:
• Trehalose – An ingredient with hydrating properties for the skin
• 15 types of Amino Acids – Hydrate and achieve supple skin
• Grape Polyphenols – Antioxidants to protect and keep skin healthy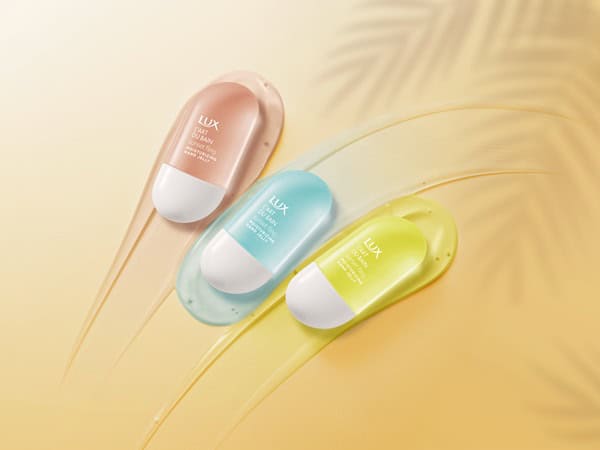 Step 3 – Wrap it All Up and Seal the Deal with a Moisturizing Hand Jelly
Sunset Fling Moisturizing Hand Jelly at SGD 17.90 (3 x 50g)
Keep your hands soft and moisturized with the Sunset Fling Moisturizing Hand Jelly. Available in a trio, each variation has a different fragrance, suited for your different moods. With a jelly-like texture that is non-sticky, non-greasy and is easily absorbed, this hand jelly is perfect for use in Singapore's weather. This trio is also great as a gift set to family and friends!
Pink (uplifting) | Blue (relaxing) | Yellow (energizing) 
Key Ingredients:
• Sodium Hyaluronate – Moisturizing and helps increase skin elasticity
• Meadowfoam Seed Oil, Bengal Rose & Gardenia – To achieve soft, smooth skin
The Sunset Fling range also comes in a bundle set that consists of the Body Scrub, Shower Gel, and energizing Hand Jelly, a great gift set that is available for purchase at $32.90.
Availability
The LUX L'Art Du Bain Sunset Fling range is exclusively available at Watsons (in stores and e-store), Shopee, Lazada and Redmart.