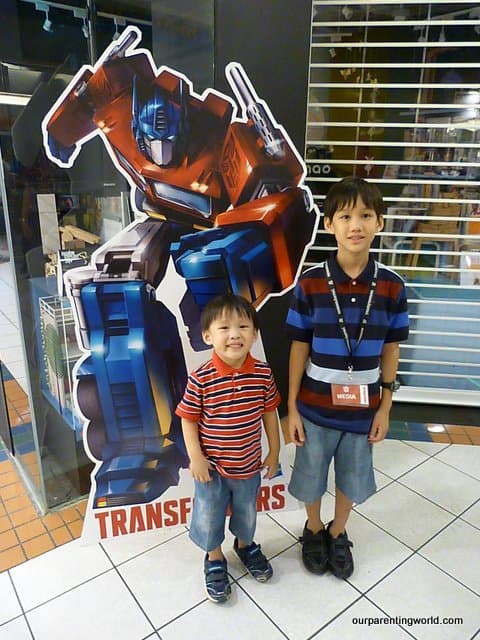 AutoBots Roll Out! 
Our Parenting World, Gor Gor and Di Di were thrilled when they knew they were going to attend the launch of Age of Extinction Toy Madness @ 2200! at Toys'R'Us at Forum, The Shopping Mall. They were going to have a first peek at the incredible new group of  robots that will be making a debut appearance in the highly-anticipated upcoming movie TRANSFORMERS: AGE OF EXTINCTION and also Dinobots! Together with returning favourites, Optimus Prime and Bumblebee, and new Autobots like Drift and Hound, they will take on the menace of the all-new Decepticons!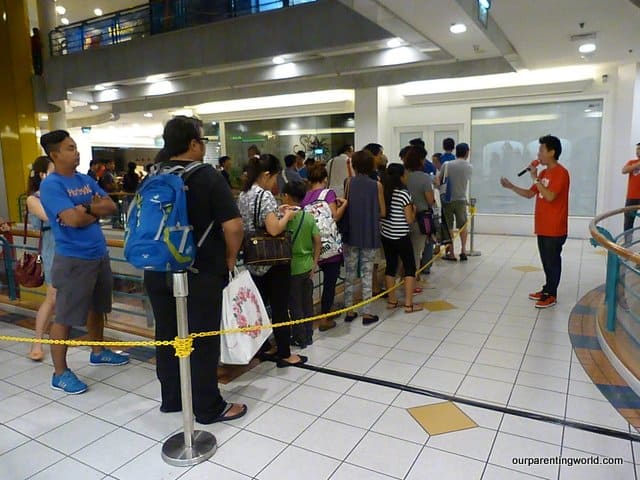 The event was organised by Hasbro Singapore and the queue started to form as early as 2pm which was eight hours before the launch. However, it was fun-filled anticipation for those who were in line as they were entertained by the TRANSFORMERS-inspired games and activities.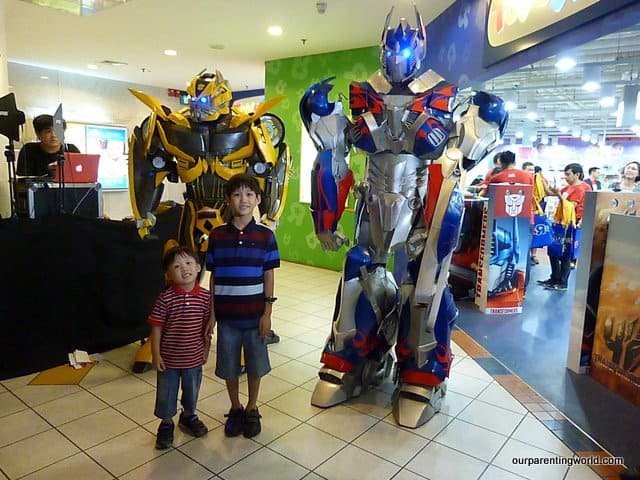 The boys were so excited to see their favourite Transformers, Bumble Bee and Optimus Prime!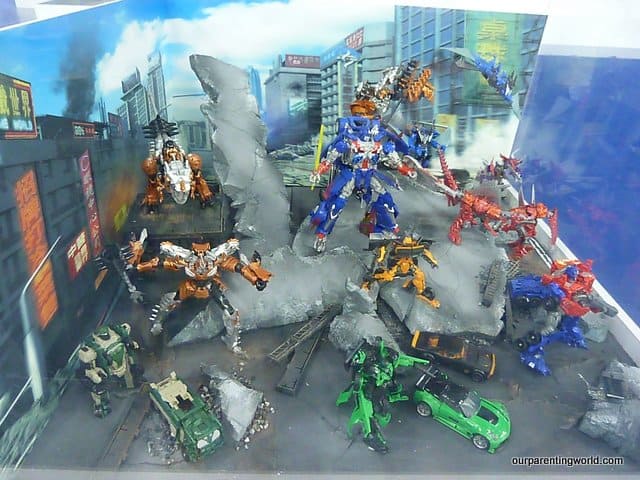 A closer view of the new range of Transformers: Age of Extinction toy line for 2014. 
The new line features  innovative  new  play  patterns  –  the Robots in Disguise range which includes the on e-step changers and flip-to-change action that is designed to make the TRANSFORMERS line more fun and intuitive for both kids and adults than ever before!
Look at Gor Gor's and Di Di's happy faces! Everyone who knew Gor Gor and Di Di know that they are a BIG fan of Transformers and they had a huge collection of Transformers toys that includes Kre-O too. Please click HERE to find out more about Kre-O also from Hasbro.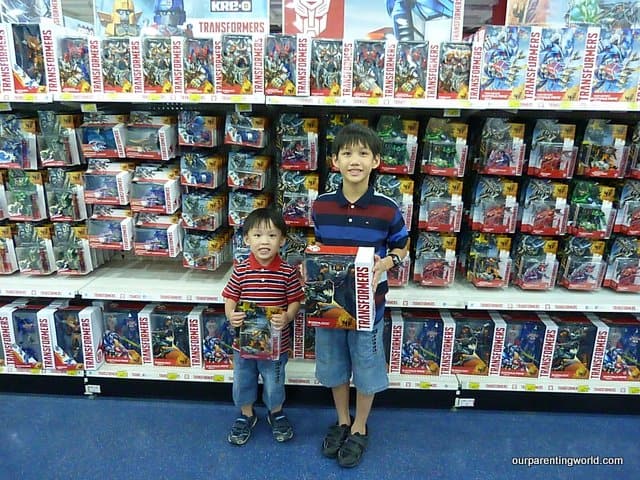 "I love Transformers!" "Mummy and Daddy, please get the toys for us, please …"
Gor Gor did very well for his Continual Assessment 1 (CA1) and Semestral Assessment 1 (SA1) exams. We are happy to fulfill his desires of rewarding him with more of his favourite Tranformers toys. The boys will be playing together with their new toys.
More information about Transformers:
In celebration of the 30th anniversary of the TRANSFORMERS brand and its iconic characters, Hasbro will be launching the new line of TRANSFORMERS GENERATIONS figures that will feature classic conversions and the most detailed and accurate action figures of characters from the TRANSFORMERS movies and throughout the brand's history. Refreshed mid last year to focus on the "Classic -style" re-imaginings of past characters, the TRANSFORMERS GENERATIONS toy line is set to resonate with the most loyal of TRANSFORMERS fans. 
TRANSFORMERS: AGE OF EXTINCTION movie merchandise are now available at all Toys'R'Us and major department stores.