Trapizza is a family-friendly casual Italian eatery that is located along Siloso Beach that serves authentic Italian fare. Trapizza has reopened in May 2018 after undergoing a six month of renovation presenting dinners with a new look and a revamped menu.
Our team visited Trapizza which is located next to Nestopia after the kids had fun at the integrated playground.
Upon reaching the restaurant, we were greeted warmly by the staff and throughout our meal, we get to enjoy the gentle cooling breeze, the relaxing atmosphere with greenery and palm trees, the panoramic view of the restaurant facing the Siloso Beach and of course, good food. The restaurant is so popular that we bumped into our friends who brought their kids with them.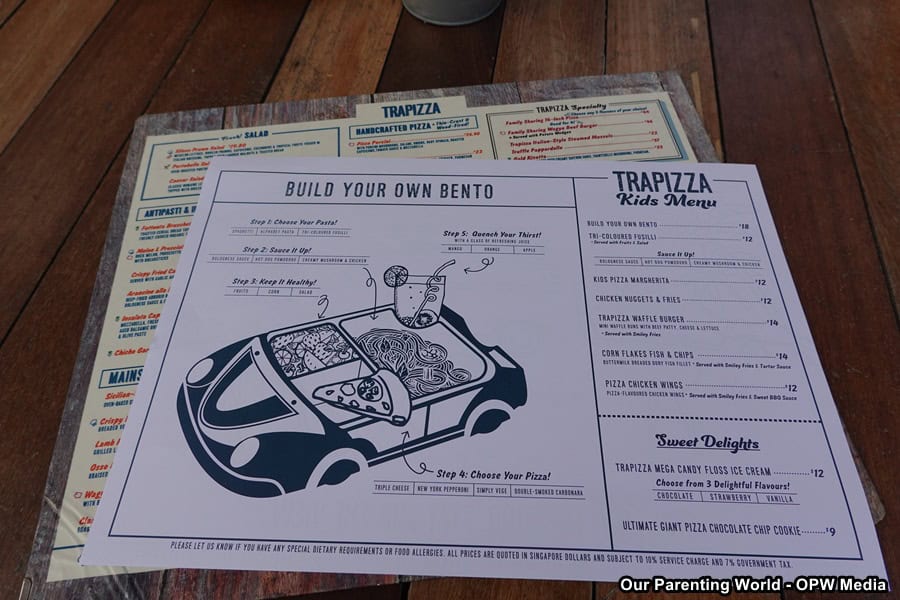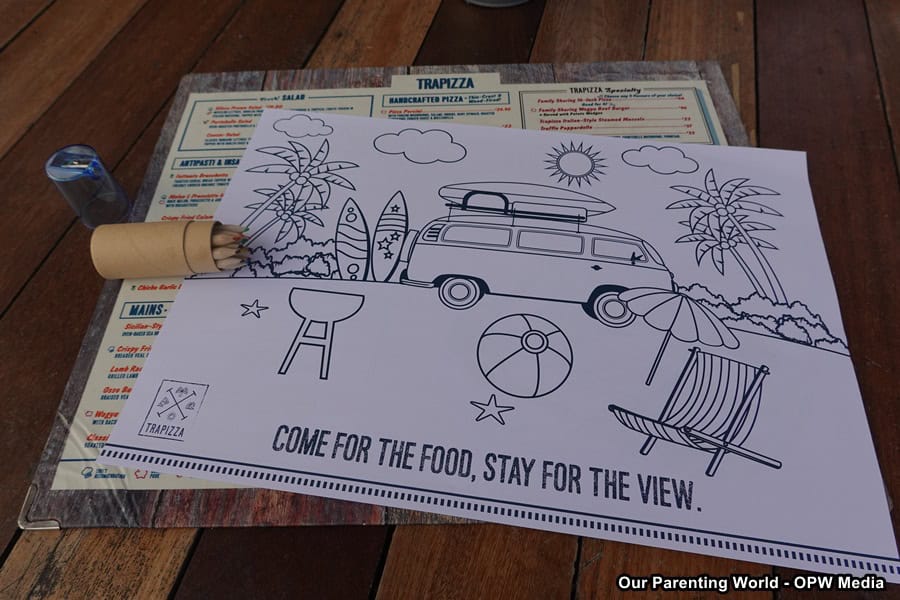 Parents will be pleased to know that their kids are well taken care of at Trapizza. Kids have their own Kids Menu featuring Build Your Own Bento menu, step one choose your own pasta, step two choose your sauce, step three keep it healthy by adding fruits, corns or salad, step 4 choose your  pizza and last step, choose your drink, it comes with a refreshing mango, orange or apple juice. There are also other selection in the menu available like chicken wings, burgers, ice cream and more. What's more, colouring set is provided to keep your kids occupied.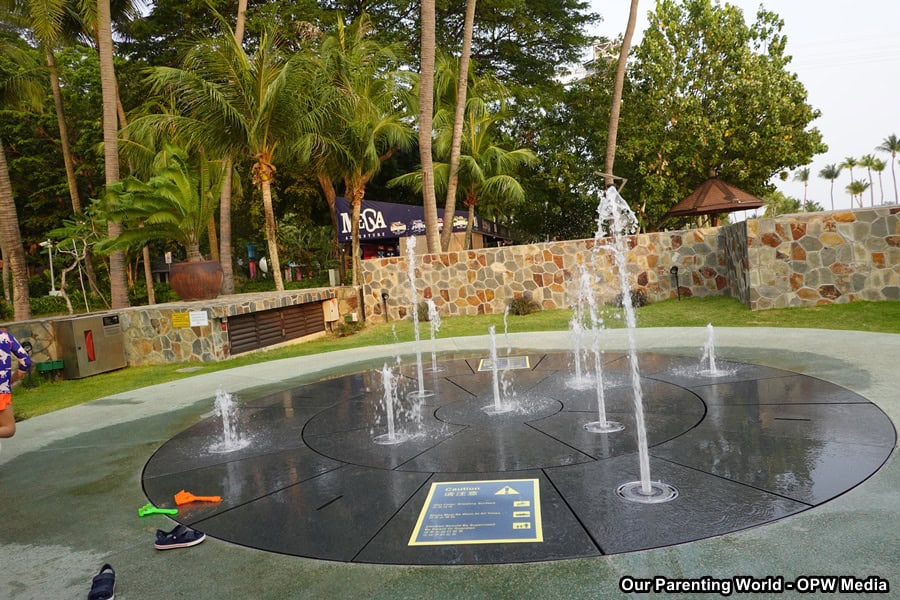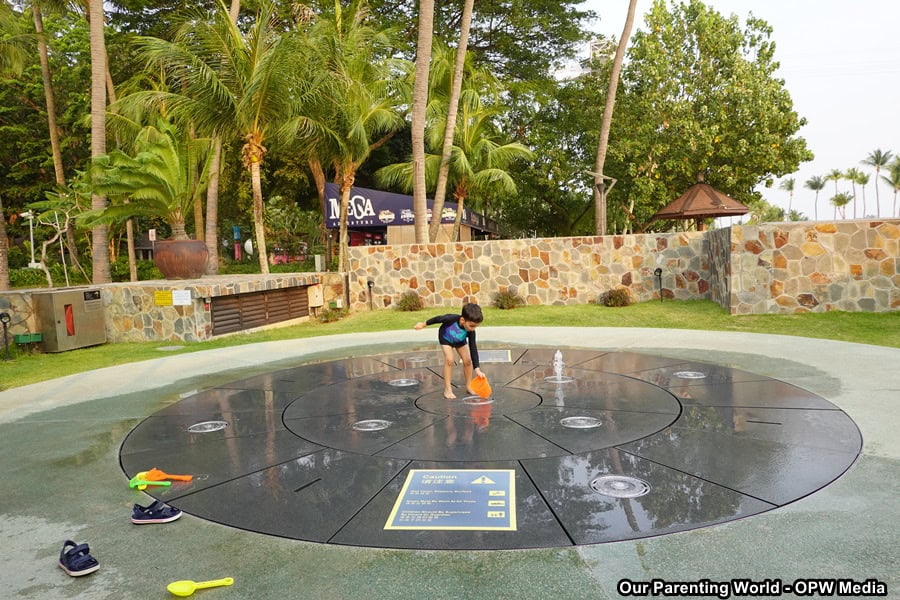 There is even a dedicated water play area, colouring corner and a play zone that features a kitchenette playset for the kids to entertain them while parents get to enjoy their meals.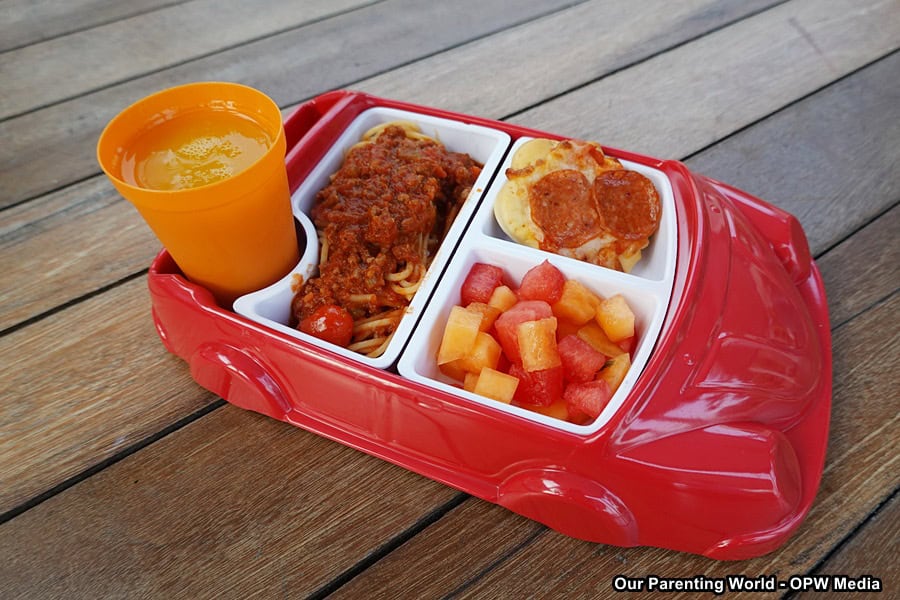 Our kid is so happy that he gets to choose his own meal and build his own Bento that he finished his food up in no time.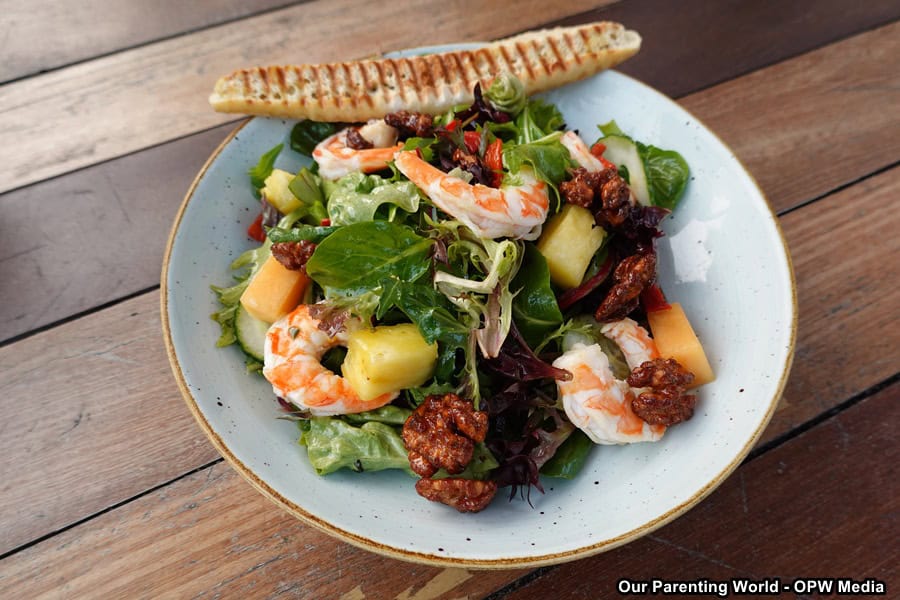 Siloso Prawn Salad
We start our meal with Siloso Prawn Salad that is filled with fresh and refreshing Mesclun lettuce, broiled prawns, capsicums, cucumbers & tropical fruits tossed in Italian dressing, topped with candied walnuts & toasted bread.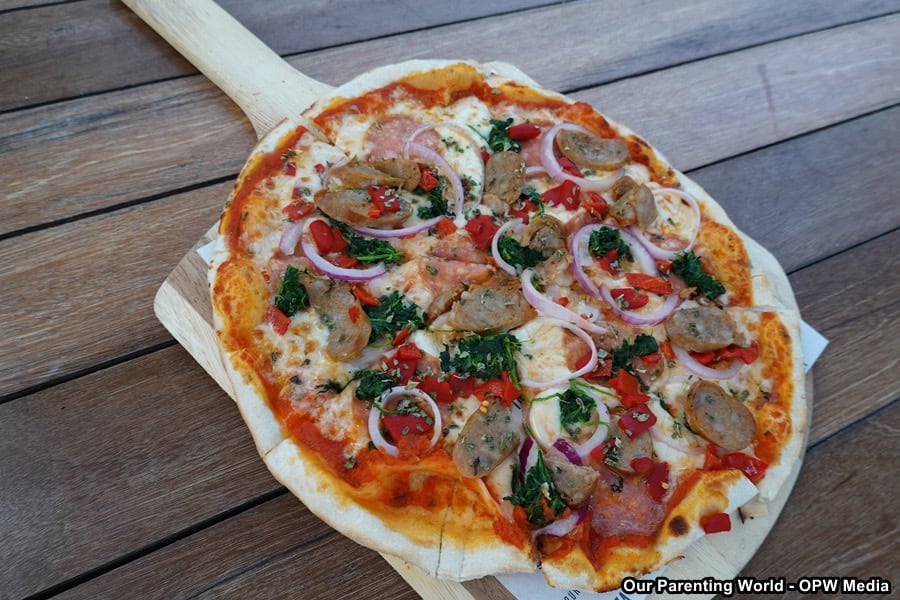 Pizza Siciliana
Trapizza is well known for its delicious wood-fired thin-crust pizzas, hearty authentic pastas, delectable appetisers, desserts and creative reinterpretations of classic cocktails. We tried the Pizza Siciliana. This is a deliciously fresh pizza that is topped with traditional sicilian pork sausages, salami, roasted capsicums, onions, baby spinach, tomato sauce and mozzarella.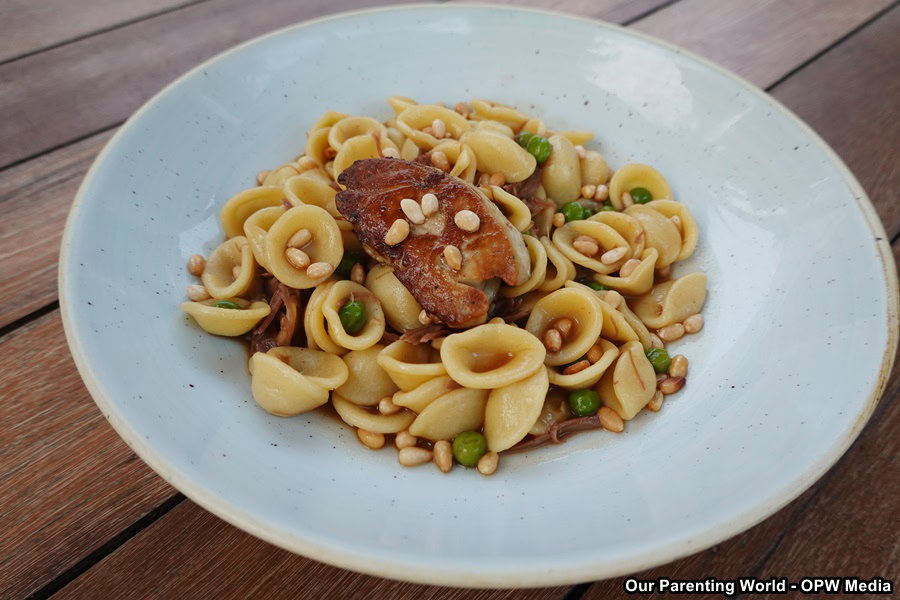 Foie Gras Orecchietta
For pasta, we tried out the Foie Gras Orecchietta that comes with pan-seared foie gras, duck jus, shredded duck ragout and peas. The orecchiette is a type of pasta that is round and concave. Upon biting into the pasta, it gives a unique and chewy texture that is well complement with the succulent and creamy foie gras and duck ragout that is so flavourful!
Pizza Dessert
For dessert, we have Pizza Dessert consisting of Brioche, strawberry sauce, cream, fresh berries & shaved chocolate. This unique and interesting dessert is a perfect sweet ending to a wonderful and hearty meal. The kids love this dessert so much that they finished them all!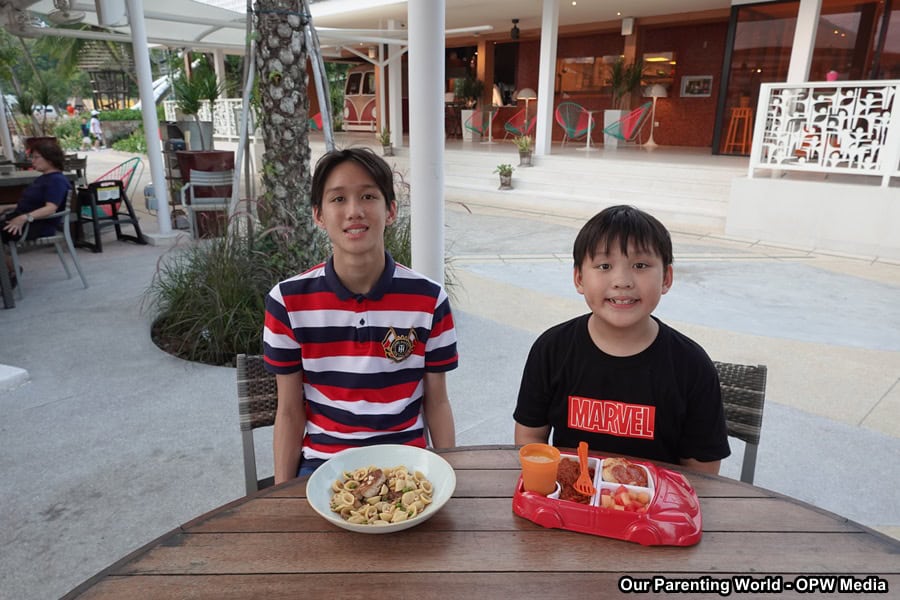 Trapizza is a good place for families, couples and friends looking for a comfortable and cosy place to enjoy great food with nice scenery that is set to impress!

Trapizza
Venue: 
Weekdays: 11.00am to 10.00pm
Weekends: 9.00am to 10.00pm
To find out more, please visit its website at http://www.shangri-la.com/singapore/rasasentosaresort/dining/restaurants/trapizza/