Ice Cream lovers, want to learn more about ice cream and make your own ice cream? 
Udders Ice Cream is a proudly Singaporean company that creates artisan ice cream. It is dedicated to create high quality ice cream using fresh and the best natural ingredients they can find, made with care and a personal touch. 
We recently attended Udders Parent-Child Ice Cream making workshop.
Udders has been conducting ice cream workshops to more than 40,000 participants for various occasions from kids' parties to corporate team bonding sessions. What's more, this 2 hours workshop include an all-you-can-eat ice cream buffet at the end to sweeten your experience. 
Here's what you can learn at the workshop as follows:
1) Learn about the different kinds of ice cream
2) Learn the pros and cons of different home ice cream machines if you want to invest in one
3) Learn to make ice cream at home using easily available equipment
4) Hands-on session – Make and taste your own hand-made ice cream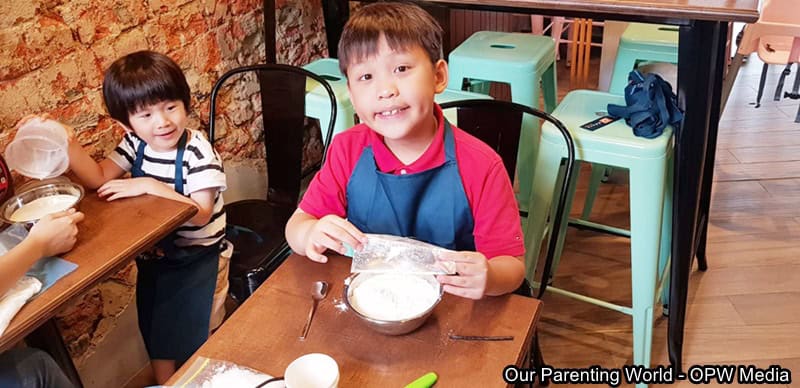 We had a lot of fun time making our own ice cream and we chose to make Vanilla flavoured ice cream. It is interesting to know how easy you can make your own ice cream and you can even do it at home.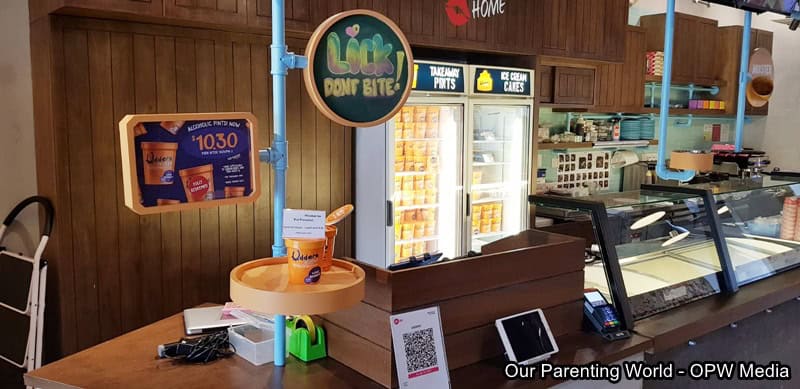 Udders Parent-Child Ice Cream making workshop also include an All-You-Can-Eat Udders Ice Cream Buffet (all ice cream flavours, waffles, monster cones, cold beverages, ice cream floats) at the end of the session!
You are entitled to an exclusive 10% off discount for take-away pints after the workshop.
For more information, please email Aly at wo[email protected] or call 6221 6436 for enquiries or booking.
Want to have fun learning and enjoy bonding time with your child on ice cream making and learn about the little-known fun facts of ice cream in a unique and interactive way, sign up for the Udders Parent-Child Workshop Experience! 
The workshop is for kids 6 years and above. 10 years old and above will be considered an adult.
Udders will be organizing the next public workshop soon and if you would like to sign up, good news, Udders is giving a 10% discount by using the unique promo code: VIRGINAU10.
Details of the workshop:
Date: 19th January 2019
Time: 10am to 12pm
Venue: 
Udders Ice Cream (Novena)
155 Thomson Road
Singapore 307608
Unique promo code to enjoy 10% discount on the workshop: VIRGINAU10
To find out more and to sign up, please visit https://www.eventbrite.sg/e/udders-parent-child-ice-cream-making-workshop-public-tickets-53091489073