Un-Yang-Kor-Dai located along South Bridge Road, is a newly opened Thai restaurant from Khao Yai, Thailand, a two-hour drive from central Bangkok. Singapore is its first outlet outside of Thailand serving authentic Issan cuisine.
Issan cuisine comes from the Northeastern area of Thailand known as Isaan Province that serve dishes that are usually stronger in flavour with more chilies, spices, strong fish sauces and sourly tastes. At the media tasting at Un-Yang-Kor-Dai, we were introduced to its Glutinous Brown Rice that is traditionally served in colourful Ketim baskets, this is the main part of its cuisine. The locals will use it to accompany their food by pulling off a clump of sticky rice, combine the rice with other dishes and pop it together into their mouth. 
Un-Yang-Kor-Dai will be taking part in Chang Sensory Trails 2018 and diners can look forward to enjoy delicious Northern Thai cuisine. 
Here's what diners can look forward to the signature dishes being served at the Chang Sensory Trails 2018 as follows: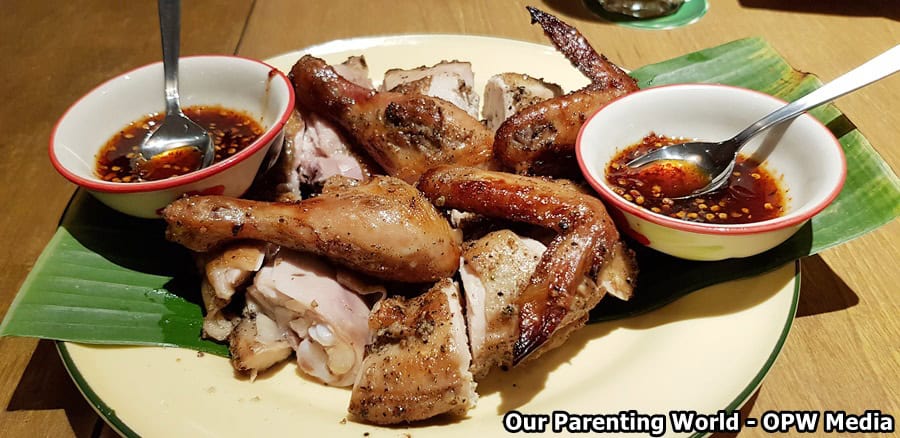 Grilled Half Chicken $15
This is certainly a must-try dish using a classic recipe from Khao Yai, Thailand. The fresh spring chicken meat is so tender, moist and very flavourful as the meat is well-marinated with a combination of white peppercorn and fresh coriander. It also comes with charred bits of chicken skin that makes the meat even more fragrant!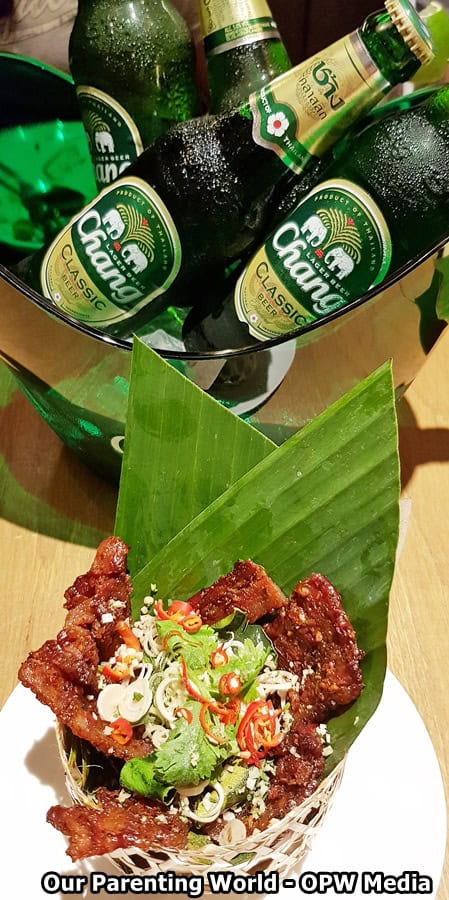 Tom Yum Bacon $15
This is an unique dish that is specially created for Chang Sensory Trails 2018. Each bite of the Tom Yum Bacon gives you a burst of spicy and sour pork goodness that you simply can't stop eating.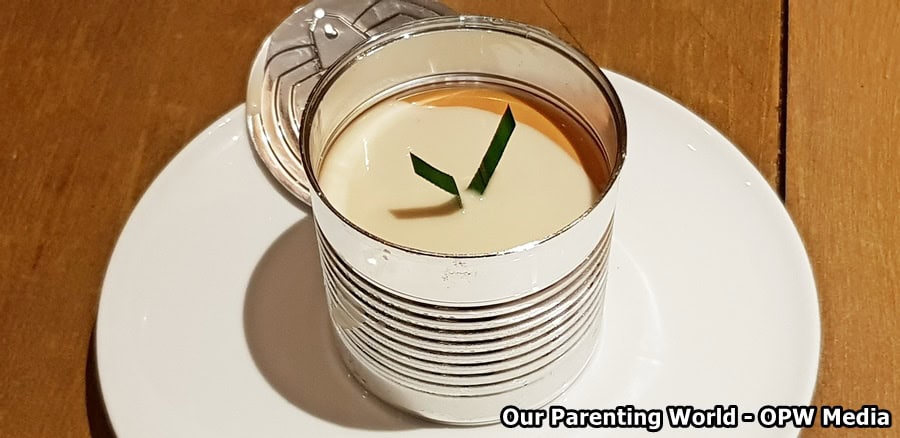 Thai Milk Tea Pudding $10
We always drink Thai Milk Tea but have not tried it in pudding form. This soft, silky pudding is light and refreshing that makes it so enjoyable. Having it as a dessert is a great way to end a hearty meal. 
What sets Un-Yang-Kor-Dai apart from other Thai food restaurants, is it serves authentic Issan cuisine that is not commonly found in Singapore. It will be a great place to visit with your family and friends to enjoy unique and delicious Northern Thai food. 
Un-Yang-Kor-Dai
Venue: 57 South Bridge Road, #01-02, Singapore 058688
Tel: 6787 8575
Email: [email protected]
Opening Hours: 11am to 10pm daily. Closed on Monday.
To find out more, please visit its Facebook at https://www.facebook.com/pages/biz/thai_restaurant/Unyangkordai-SG-197140967509099/
Chang Sensory Trails 2018
Enjoy 24 signature dishes by eight Singapore-based Thai restaurants such as Aroy Dee, Baan Ying, Bangkok Jam, Gin Khao, Little Elephant, Long Chim, Tamarind Hill and Un-Yang-Kor-Dai at the 3rd edition of Chang Sensory Trail 2018. Diners can also enjoy Chang beer and pair it with your food. The crafting of Chang beer takes after the Thai philosophy of Lamiat which emphasises attention to detail and looking beyond the ordinary. It has captured the hearts and taste buds of the Thai people that makes it the leading beer brand in Thailand. 
To find out more about Chang Beer, please visit its Facebook at www.facebook.com/changbeer/ 
This year, Thai home recipes will take centrestage at Chang Sensory Trails 2018. You can look forward to enjoy the Thai chefs' dishes which are inspired by the home recipes that they grew up with. Each of the eight restaurants will have on offer three signature dishes that would hark back to the familiar recipes from their hometowns in Thailand. Don't miss it!

Dates: 31 August & 1 September 2018
Time: 4pm to 10pm
Venue: The Lawn at Marina Bay
Entry is free!
To find out more, please visit its website at https://www.changbeer.com/changsensorytrails/