If you enjoy having Unagi, visit Unagiya Ichinoji at Suntec City, Sky Garden to satisfy your cravings! 
Diners will be pleased to know that Unagiya Ichinoji has launched brand-new offerings: XL Unagi Bara Chirashi and Unagi Gozen! A concept by Miyagawa Honten, one of Tokyo's most well-known unagi restaurants with a history that spans 125 years, Unagiya Ichinoji is the first-ever overseas outpost opened in Singapore circa April 2018 at Riverside Village Residences.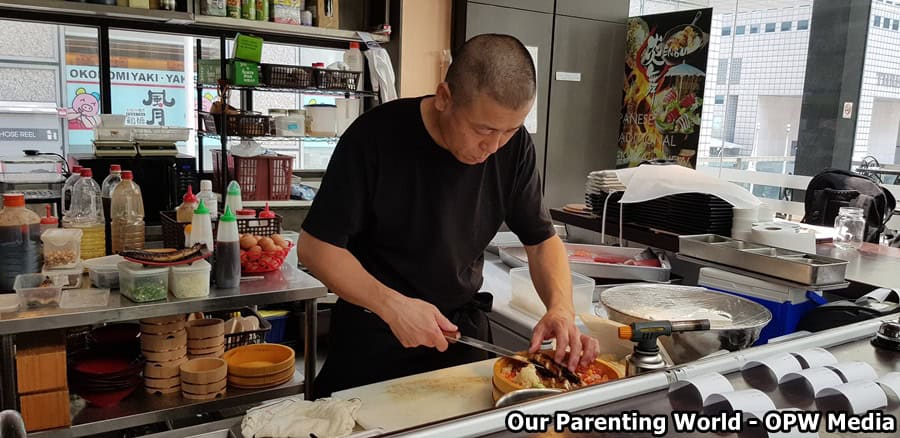 Its 2nd outlet is now at Suntec City's Eat At Seven, Unagiya Ichinoji Dining joins the other restaurants in regaling gourmands with an authentic Japanese gourmet experience. Diners going to Unagiya Ichinoji restaurant will be delighted to know that it offers an expanded menu with more selections, there are three items, two of which that are exclusively available at Unagiya Ichinoji Dining, they are the XL Unagi Bara Chirashi (S$62.80) and Unagi Gozen (S$46.80).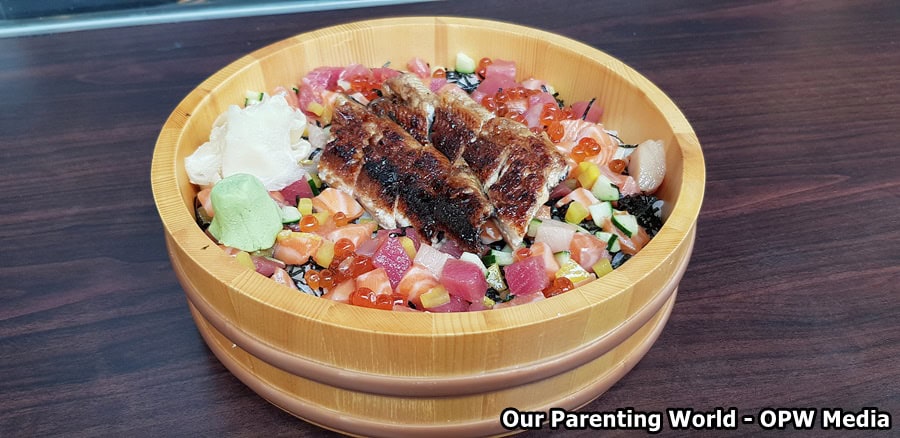 The XL Unagi Bara Chirashi (S$62.80) is the first of its kind in Singapore and it is huge! The whole bowl is generously topped with fresh ingredients like tuna, salmon, yellow tail, scallops, takuan (radish), cucumbers, eggs, seaweed and of course the restaurant's signature grilled eel.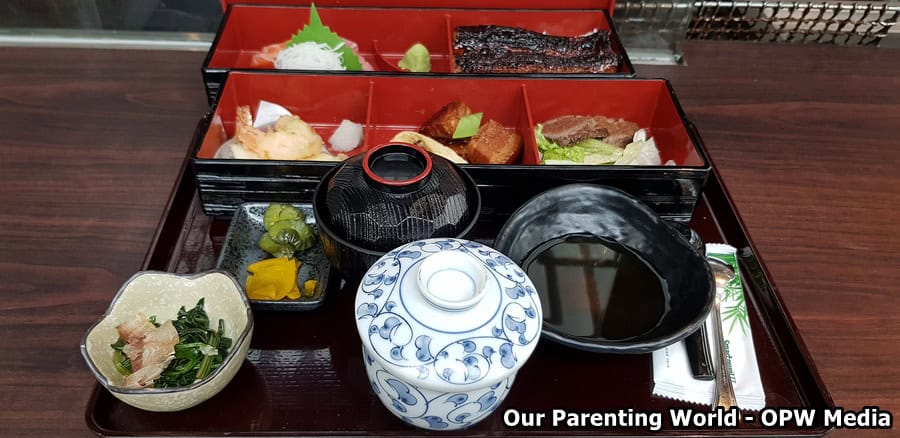 The Unagi Gozen (S$46.80) is the next mainstay consisting of unagi, A1-grade Hokkaido wagyu beef, braised Ibérico pork belly, tempura prawn, tempura pumpkin, sashimi tuna, yellow tail and ikura, soup and dessert warabi Mochi.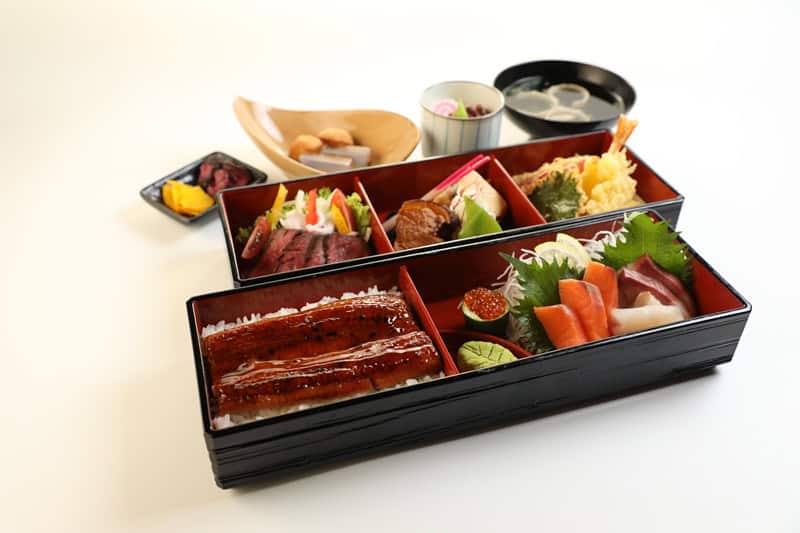 This is a sumptuous set that is filled with goodness of all kinds of delicious meat from various cooking methods like braising, tempura style to fresh sashimi.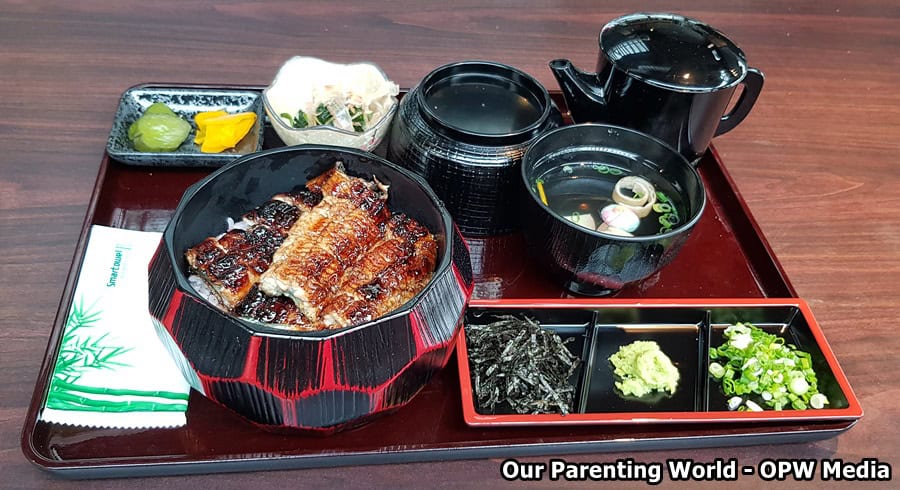 Hitsumabushi (S$32.80) is a signature dish and this is the original dish that is served at Miyagawa's outlets in Japan. Hitsumabushi is Nagoya's style of cooking eel where you can enjoy three different ways of eating this dish. First, you can divide the bowl into four portions, start off with eating the first portion on its own and savour the eel's depth of flavour. Next, for the second portion, add in the nori which is the seaweed, green onion and mentaiko which is the spicy cod with the Hokkaido rice and eel. Take delight in the rich, robust flavour of all the ingredients combined. Finally for the final portion, you can enjoy whichever way you want it.
There are two special homemade unagi sauces for you to pair your dishes with. The Japanese unagi sauce is made with a higher shoyu content, and hence has a saltier and more robust note. The Singapore unagi sauce has a sweeter note that is specially tailored for locals. You can now enhance your dining experience even further with the special sauces.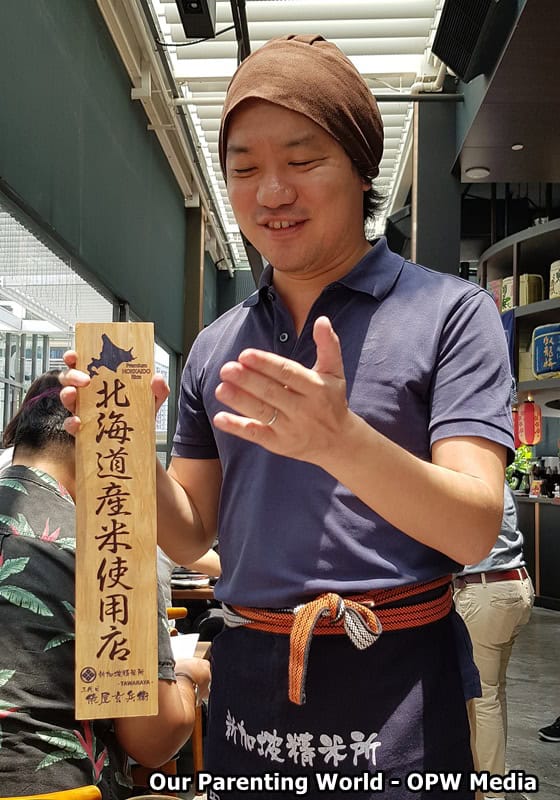 Look out for the rice being served at Unagiya Ichinoji, try the Nanatsuboshi from Hokkaido, it has a very soft texture, sticky tender, so good that you can eat the white rice on its own. Another one is Premium 16 Multi Grains, a healthier choice and deliciously nutritious containing a wide range of nutrients, fibre, vitamins and minerals from healthy natural ingredients. Choose your favourite type of rice over your unagi or to accompany your dishes with. 
All the above three dishes have been launched on 25 September 2018, Tuesday. Right now, there is an opening promotion at Unagiya Ichinoji Suntec, for every second order of Hitsumabushi is at 50% off! Don't miss this special promotion valid till end of October 2018.
Riverside Village Residences Outlet
Address: 01-05 Riverside Village Residences, 30 Robertson Quay, Singapore 238251
Operating Hours: Daily 11:30am to 3pm; 5:30pm to 10pm
Tel: 6732 1970
Eat At Seven Outlet
Address: 3 Temasek Boulevard #03-307, Sky Garden Suntec City, Singapore 038983
Operating Hours: 11:30 – 15:00 (Last order: 14:30), 17:30 – 22:00 (Last order: 21:30)
Tel: 6268 8043
Facebook & Instagram pages: @UnagiyaIchinojidining