With changing times, our skincare needs have evolved. Gone are the days when a simple face wash and mask sufficed. With increased exposure to damaging UV rays, environmental stressors, and free radicals, skin issues have become more prevalent. Dullness, unevenness, and blemishes have become common concerns that require targeted solutions in our skincare routine.
Get ready to reveal your best skin with the Daylight Oasis Vitamin C Brightening Serum. Sigi Skin's latest skincare innovation is here to help you achieve a complexion that is brighter, firmer, and more radiant. Say hello to your ultimate skin defender and elevate your skincare game with this powerful serum!
'C' the Difference with Daylight Oasis
A powerful yet lightweight Vitamin C serum that grants your skincare wishes:
Brightens complexion

Fades dark spots and pigmentation

Improves skin texture

Firms and increases skin elasticity

Reduces appearance of fine lines and wrinkles
A Cocktail of Superhero Ingredients
15% L-Ascorbic Acid
The most optimal and best concentration of Vitamin C in the skincare market. It is clinically proven to minimise sensitivity and irritation, while maximising skin benefits.
Exosomes
Commonly used in medical-grade skincare, exosomes are a carrier effective at helping skin problems like acne, eczema, inflammation and many more. It also helps with skin rejuvenation and speeds up the skin's healing process.
Fucoidan, Turmeric and Resveratrol
Fucoidan regenerates cells for skin reparation, improves skin elasticity and also reduces the appearance of signs of ageing. Turmeric and Resveratrol contain antioxidants that help with calming redness and irritation, skin brightening, and evening out the skin tone.
Vitamin E
When paired with Vitamin C and used under sunscreen, it provides four times the protection of sunscreen! Adding on, it speeds up the rate of skin barrier healing.
Copper Tripeptide Growth Factor
A great source of antioxidants packed with mega anti-ageing benefits that not only stimulates collagen production, but also contains wound healing properties.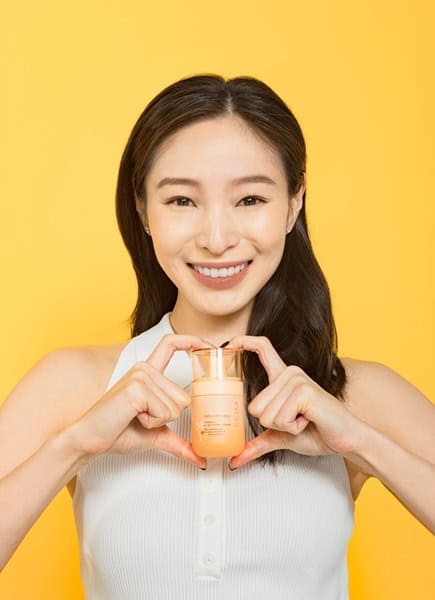 Your Skincare Genie in a Bottle
To ensure you get the freshest of all the skin-loving ingredients, Daylight Oasis is packed in a UV protective pump packaging that prevents oxidation.
Sigi Skin Daylight Oasis Vitamin C Brightening Serum ($109 for 30ml) is available at www.sigiskin.com. Get yours today!