Urban Company, Asia's largest home services platform, allows you to conveniently hire service professionals on-demand from in-home manicurists to deep clean specialists. This is particularly useful for those who prefer to stay indoors because of the pandemic and for parents who are struggling with work and family.
Urban Company can be a lifesaver by helping people save time and energy on household maintenance and delivers pampering right to your door step. Choose from a variety of at-home beauty services from facial treatments, massages, mani-pedi, and a haircut with just a few clicks away!
No stress over household chores, just within 2 hours, the skilled professionals will arrive at your doorstep as soon as they are hired. Besides regular home cleaning services, Urban Company also offers home services such as aircon servicing, car wash, laundry services and even household chores such as walking your beloved pet.
We speak to Joon Ming Yeo, Marketing Head of Urban Company (Singapore) where he shared about Urban Company, its conceptualisation, services available and more.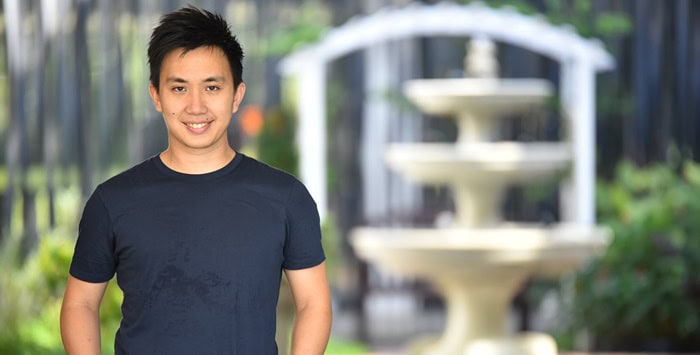 1. Please share with us more about Urban Company and the services available?
Joon Ming Yeo: Founded in 2014, Urban Company offers services at home such as beauty and massage, cleaning, car wash, household chores, aircon servicing and laundry services through our mobile app and website. We operate in 40+ cities including those in Singapore, India, the UAE, Australia and The Kingdom of Saudi Arabia. We have a partner network of more than 32,000 hand-picked service professionals, who are empowered through training, technology, financial services, tools, product procurement and a host of other ecosystem enablers, thereby transforming them into organised and high-quality micro-entrepreneurs. This full-stack approach helps the Company live up to its promise of delivering high-quality, delightful services at home.
In Singapore, we have 150+ service professionals and offer the following services:
Beauty & Wellness: Salon at home for women (mani-pedi, massage, facials, lashes, hairdressing), Haircuts at home for men and also for kids
Home Maintenance: Cleaning services, Carwash, Deep cleaning, Aircon services, and laundry & dry-cleaning
2. What inspired the conceptualisation of Urban Company?
Joon Ming Yeo: The founders, Raghav Chandra, Abhiraj Bhal and Varun Khaitan realised that hiring local service professionals in India was really complicated with many aspects to consider. With a vision to organise the services ecosystem and build a community of skilled professionals, Urban Company was conceptualised as a hyperlocal on-demand service provider with a handful of service professionals. This also made it simpler for the time-strapped consumers to enjoy professional and trust-worthy services at home.
The platform enables these professionals to become micro-entrepreneurs by helping them in 5 key areas –
Unlocking market access: Working as an individual franchisee of Urban Company
Financing Access: bank accounts, access to loans, insurance, etc.
Tech-led Service Standardisation: Fixed pricing, clear deliverables, SOPs, delivery tracking, payment systems, reviews, etc.
Training: Soft and core skills training at training centers and via the app
Consumables Supply Chain: Bulk procurement of service consumables
3. How do you select the services to be listed on Urban Company?
Joon Ming Yeo: We believe in end-to-end ownership of service delivery to ensure delightful services. We pay attention to consumer trends and match consumers' demands and needs. These services then get listed on the platform after we find the right home service offering that is of value to our consumer. For instance, in Singapore there was a great need for professional home cleaning and hence that was the first service we launched in 2020.
4. Why should time-strapped working professionals and parents start using Urban Company's services?
Joon Ming Yeo: Our full-stack model benefits customers in three ways:
● High quality of service
● Upfront and transparent pricing
● On time, every time
● On-demand instant services
The USP of Urban Company is that you can avail professional home services with just a few taps on your mobile. This makes it easier for time-strapped professionals and parents to just go on the app, select the service they want and get it done. Through our services, we are replacing the hassle of hunting for professionals, negotiating for costs and ensuring they come and do a good job. Thus, our services are most seamless, convenient and ideal for time-strapped working professionals and parents.
5. How does Urban Company ensure that the services rendered are reliable and of quality?
Joon Ming Yeo: At Urban Company, we focus extensively on our partners or service professionals, training, and products and tools. To bring the whole experience together for consumers, we invest heavily in product quality and technology. We control our consumables supply chain and have partnered with leading brands to ensure consumers receive 100% genuine products every time. What this means is that all the products used during a UC service are procured by the Urban Company team directly from salon-grade brands.
We also have a thorough process of onboarding partners and training them to ensure they provide services that are of the highest quality and are reliable. Once the professionals clear the training modules, they are inducted onto the platform. We have various training modules for our partners, and they also get upskilled and retrained from time to time which keeps improving the standard of their work.
All images credit to Urban Company
6. How does Urban Company set itself apart from the rest in the industry and fill the gap in the home services market?
Joon Ming Yeo: Despite a pandemic outbreak, we have ensured the highest quality of services along with meticulous safety protocols. Sharing the key safety protocols:
Mandatory PPE Kits: All our partners wear masks during services.
Self monitoring of health: All service professionals do not take up jobs if they are feeling any symptoms
Sanitisation of tools and equipment: Beauty & wellness service professionals sanitise their equipment with alcohol wipes and sprays in front of the customers, before and after each service. Cleaning service professionals sanitise all equipment and use hospital grade disinfectants to enhance sanitisation of the house.
Single-use disposables: The company prescribes that all professionals use disposables (Nail buffers, filers, toe separators, cleaning cloth) for the safety of the customers.
Mandatory trace together: All professionals are required to use trace together at all times for contact tracing and exposure alert
Health & safety training: All Urban Company service professionals have been coached on safety measures related to phase 2 (heightened alert) and trained on taking additional safety precautions that we put in place. They also follow WHO guidelines on washing/sanitising hands before and after a service.
Protecting customers and professionals: All professionals will refuse servicing if customers show flu symptoms or do not put on mask for services that requires physical contact (all beauty services)
7. What can consumers do when the services provided are not satisfactory? How would Urban Company help to resolve such issues?
Joon Ming Yeo: Urban Company has a very attentive customer care service process. Customers can reach out to the company in cases of grievance redressal via the help center on the customer app, phone calls, emails and social media.
8. Lastly, what would you like to say to our readers who are looking forward to and planning to try out the services at Urban Company?
Joon Ming Yeo: If you are booking our services, you will get peace of mind and high-quality professionals who are experienced and trained. Customer satisfaction is our top priority and we look forward to Urban Company becoming your go-to beauty and cleaning services at home platform.
Now you can enjoy reliable and high-quality services from beauty treatments, massages, haircuts, home cleaning, aircon servicing, delivered by trained professionals conveniently at home with Urban Company. For more information, please visit https://www.urbancompany.com/singapore